I was once in a meeting with a guy, and (shocker) we ended up talking about cars. Halfway through our talk, I made a minivan joke. He got offended and said, "My wife loves her minivan!" "Does she now?" I pried suspiciously. Then I continued, "How often do YOU drive it?" He cowered in shame. Needless to say, the meeting was short. Now if that car had been a Mazda CX-90, he wouldn't have had that problem. But I'm getting ahead of myself.
Enter the CX-90
Why do people want a minivan? It's usually because they want a few of the following:
Lots of seating
Plenty of cargo room
Easy entrance/exit
Spacious interior
Because of this, they are willing to sacrifice plenty of things, such as, but not limited to, the following:
Driving enjoyment
Sexiness
The opportunity to be awesome when the kids are out of the car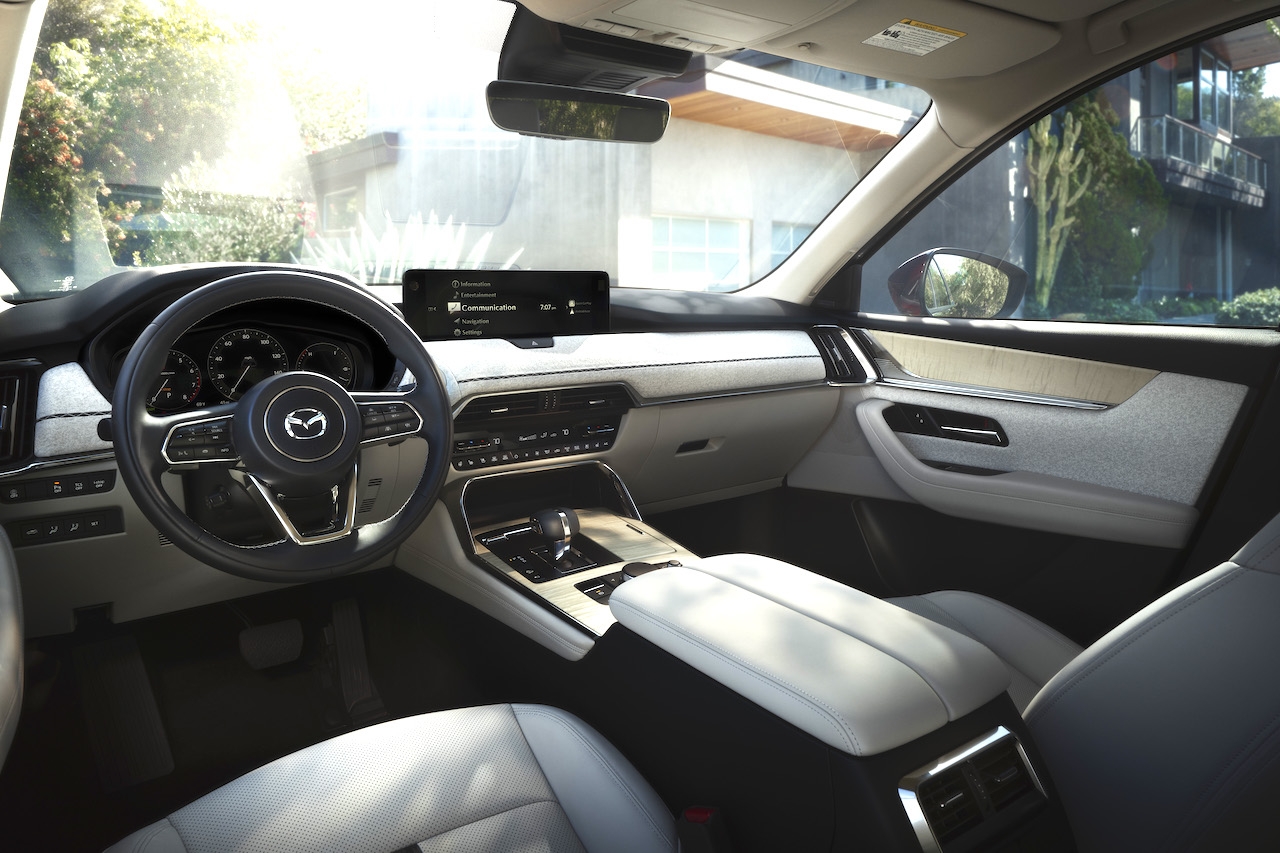 The CX-90 Checks All The Boxes
Which is great. On top of that, you don't have to put away your self-respect because it actually looks good. My one gripe: way too much chrome. Yuk. But I guess there are plenty of people who still like that, and that is customizable with the trim levels, which haven't been released yet, so stay tuned for that info.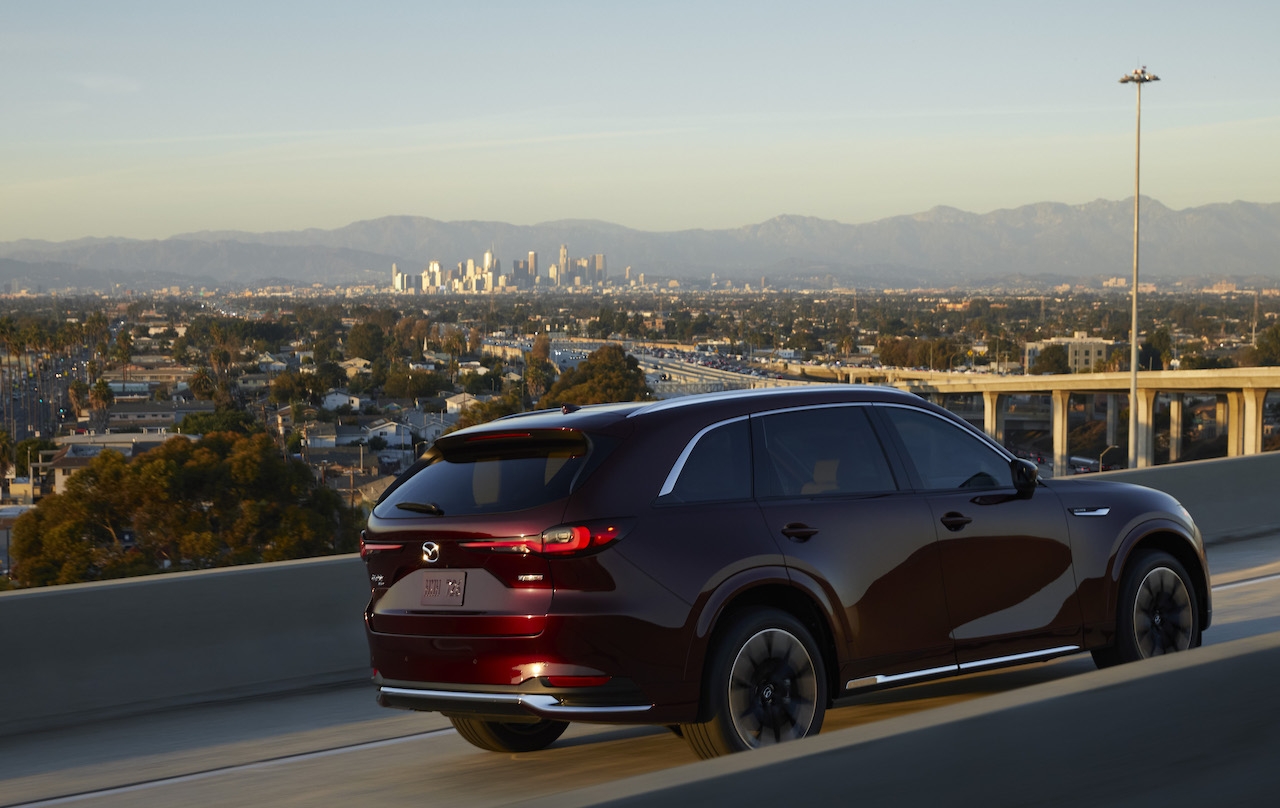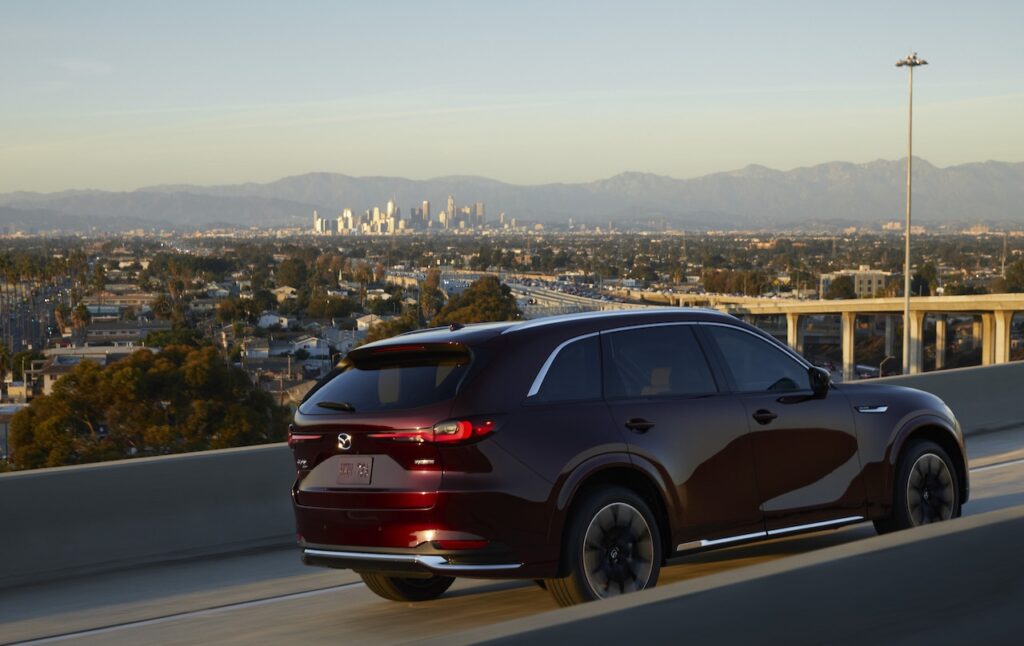 The CX-90 Has Two Powertrain Options
Option #1: 3.3-liter inline 6 turbo
340 horsepower and 369 lb-ft of torque
It also has a mild-hybrid system (no estimated MPG yet )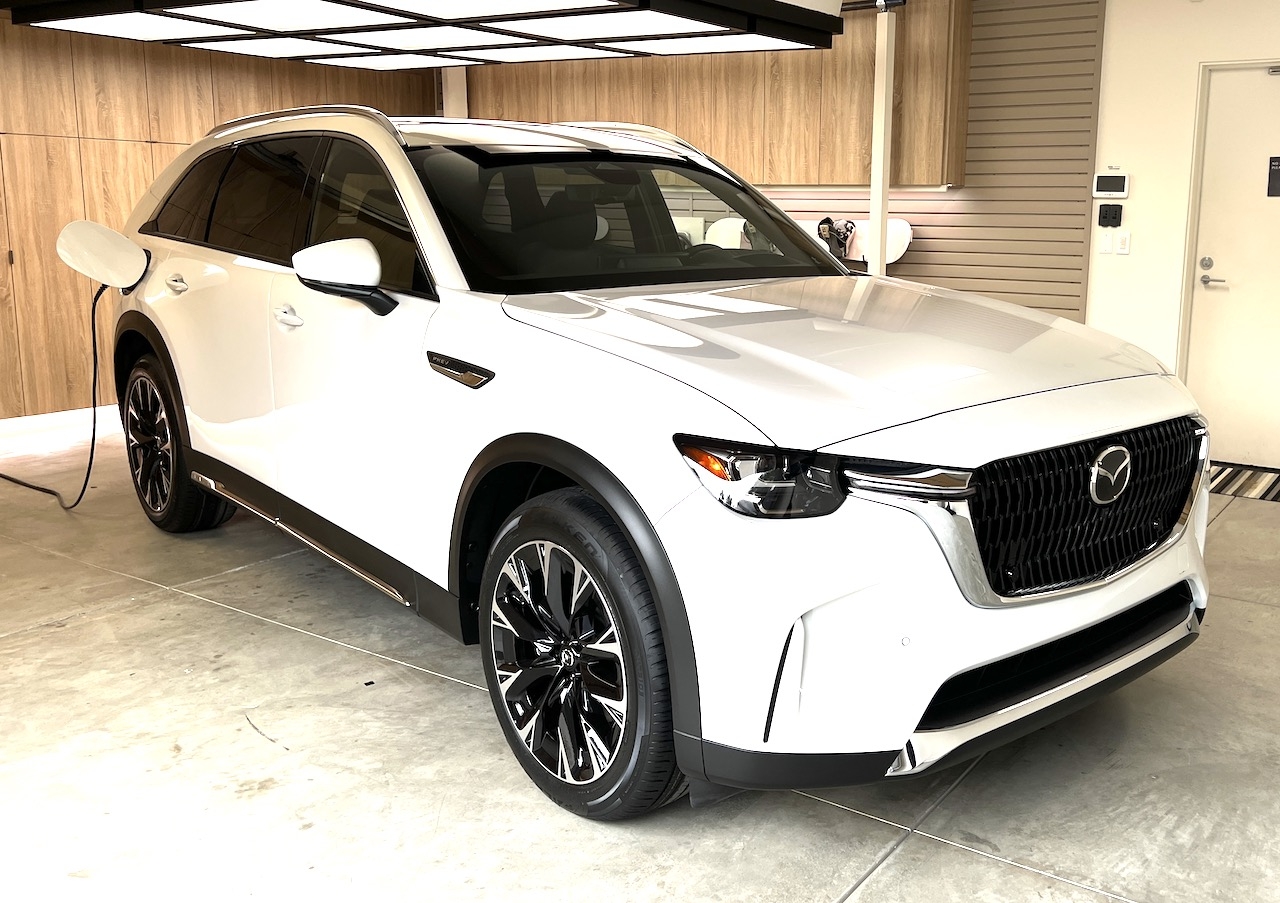 Option #2: A plug-in hybrid (PHEV) 
323 horsepower and 369 lb-ft of torque
All powertrains have all-new eight-speed automatic transmissions.
This is terrific because finding a good PHEV is one thing, finding a good PHEV that has AWD is another. I believe the Chrysler Pacifica is not available with both. Wonh, wonh.
Yeah, It's AWD
So you don't have to worry about going to the snow, freaking out when it rains, or whether or not it handles well. It's still a Mazda.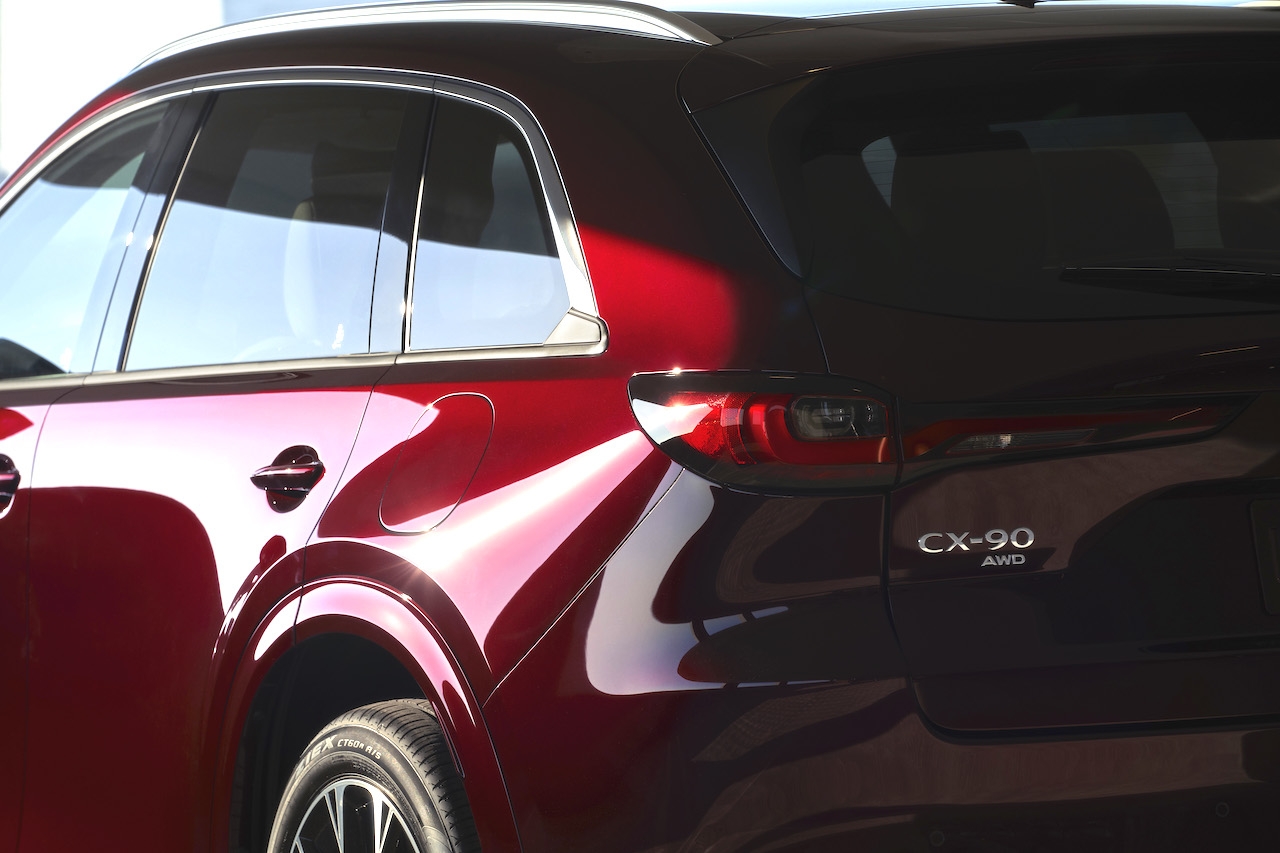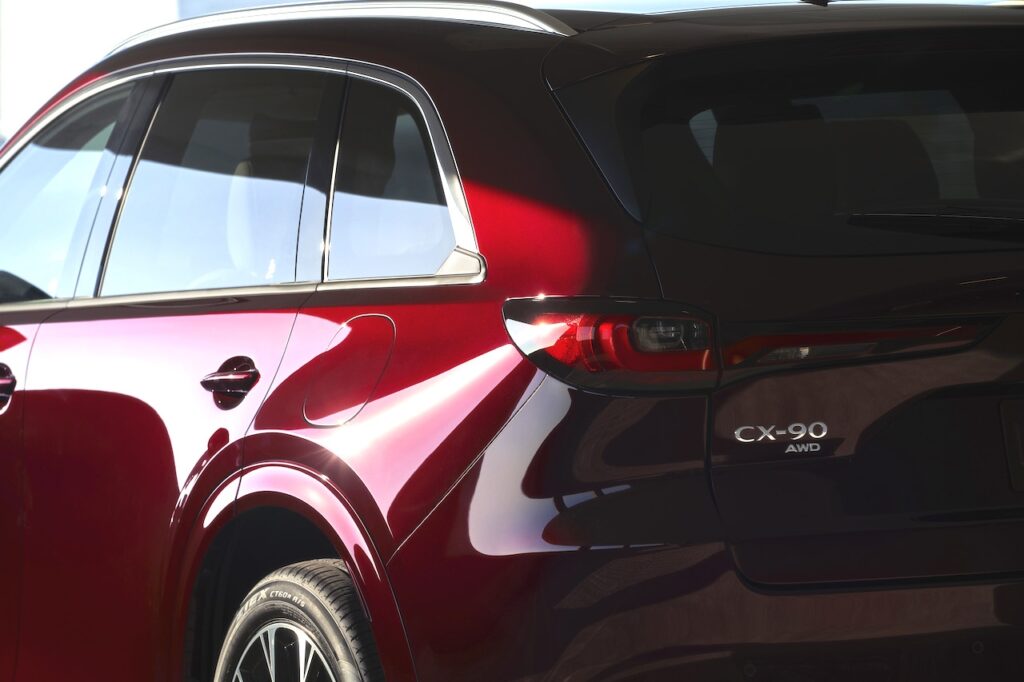 That Mazda Red Strikes Again
Soul Red is quite possibly my favorite automotive color of the modern era– classic cars are another ballgame. That Mazda-exclusive color elevates every vehicle from "Hmmm" to "Hell Yeah" in a heartbeat. Mazda's latest red (seen here) is Artisan Red.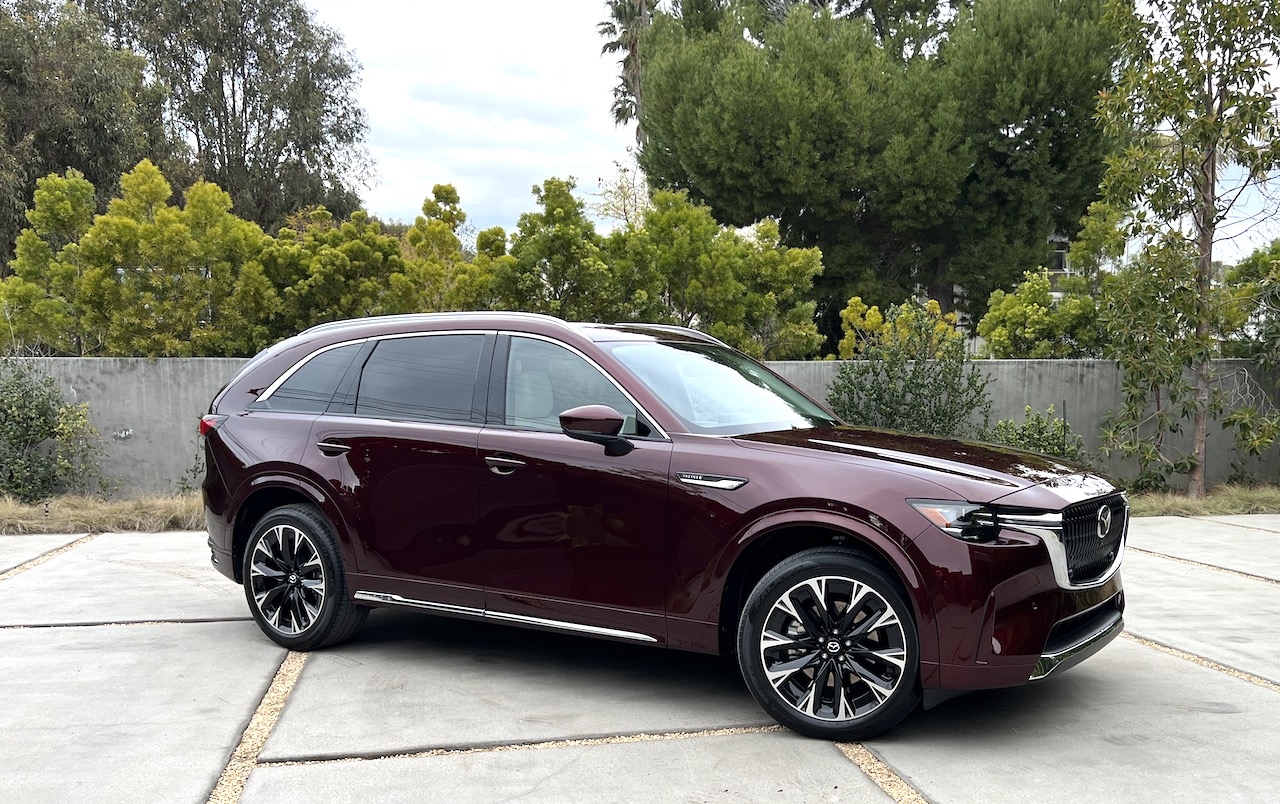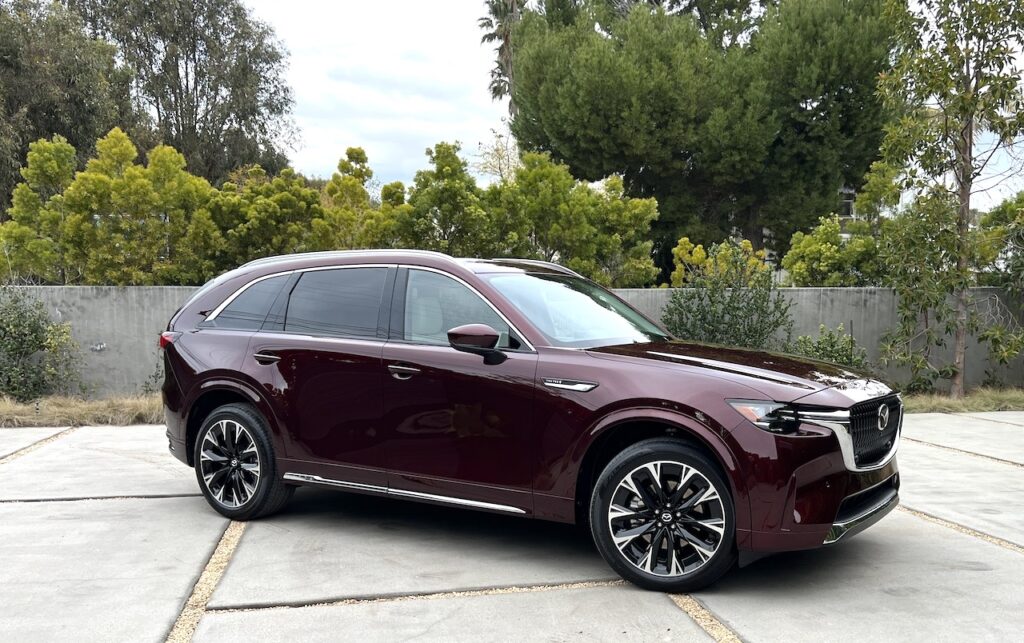 While not at stunning as Soul Red, it is equally complex and certainly more subtle. I can't wait to see more of it.
Yeah, But, How Does It Drive?
That is a great question. My preview party was just that. None of us have driven it yet. I suspect that will be very soon, and the minute I can get my hands on it, I'll give you a full download.