It may not be a politically correct thing to say, especially in So Cal, but I love me a big, luxurious, family car. The Ford Expedition is one of those vehicles. Not only can you go to Trader Joes, Target AND Costco, but you can put all kinds of annoying kids in the back and drive along without killing even a one. With the layout of the Expedition, the kids in the 3rd row are basically in the in-car equivalent of Antartica. God Bless America.
So when I headed to Detroit for NAIAS, the good people at Ford let me test drive some fun cars including the palatial 2018 Expedition. I had some serious fun. Here's my video:
I recognize that the above may not be the most informative test drive in the world, so let me blow you away with facts.  This baby has a towing capacity of 9,300 lbs, which is for practical purposes, is roughly two adult rhinos. So yeah, it can handle your sailboat or my daughter's stupid pony.  I dunno about you, but putting the trailer ON the vehicle is often a straight up nightmare, so Ford has Pro Trailer Backup Assist, so you don't humiliate yourself at the yacht club.  Plus, you look sexy driving up to the hotel valet: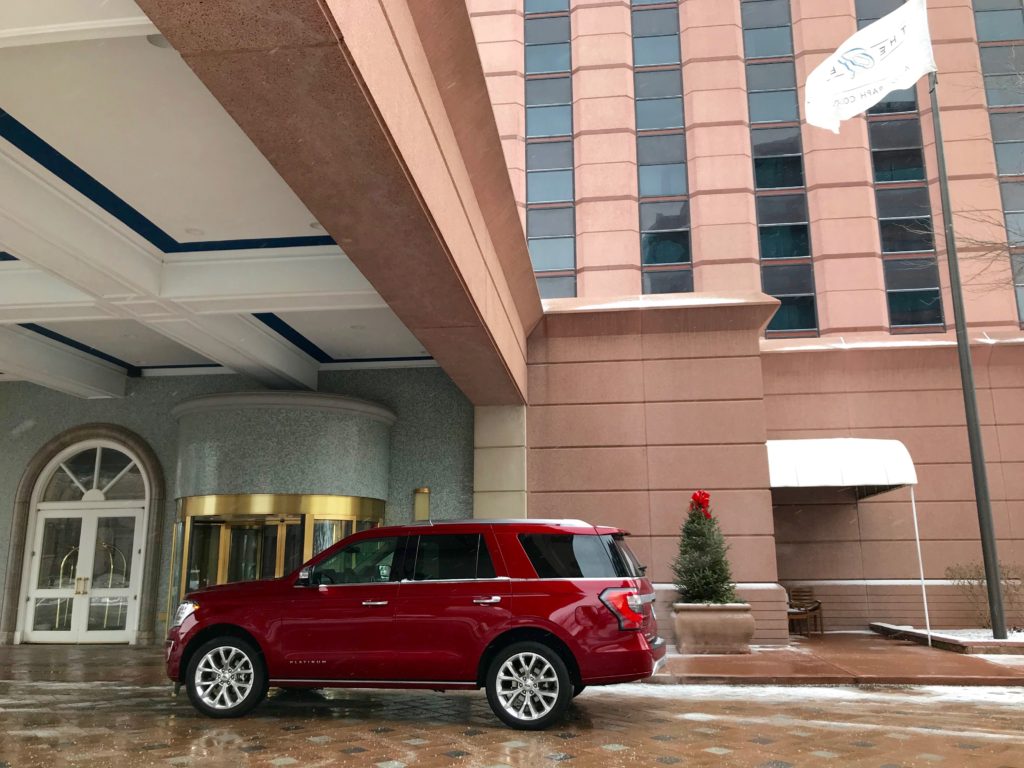 With an average 20 mpg, the Expedition gets to claim Best In Class fuel economy. Calm down, Tesla fan boys, that Model X can only officially tow 5,000 pounds and when it does, the range goes to crap. Plus, the interior of this thing is pimp:
*WiFi for 10 devices
*USB in every row (to keep those kids in Antartica quiet)
*Panoramic Roof
If you're serious about going off-road, apparently the new Expedition can do that too. The Terrain Management System lets you select from seven different conditions and the vehicle takes it from there.  I didn't test that around the Dearborn mall, but I will another time.  Plus, I will need to drive this again, because Freya is super mad that she didn't get to try it out herself..