2

min read
It was just one night. One magical night. The time: the eve of the eclipse 2017. The place: a hot, humid, sticky field in Brentwood, TN. He was tall, dark & handsome. I was jet legged, sweaty and quite possibly a little buzzed from too much whiskey.  The attraction was instant &  impossible to deny—if it wasn't for the 30 eyewitnesses we could've just driven off into the night together…forever.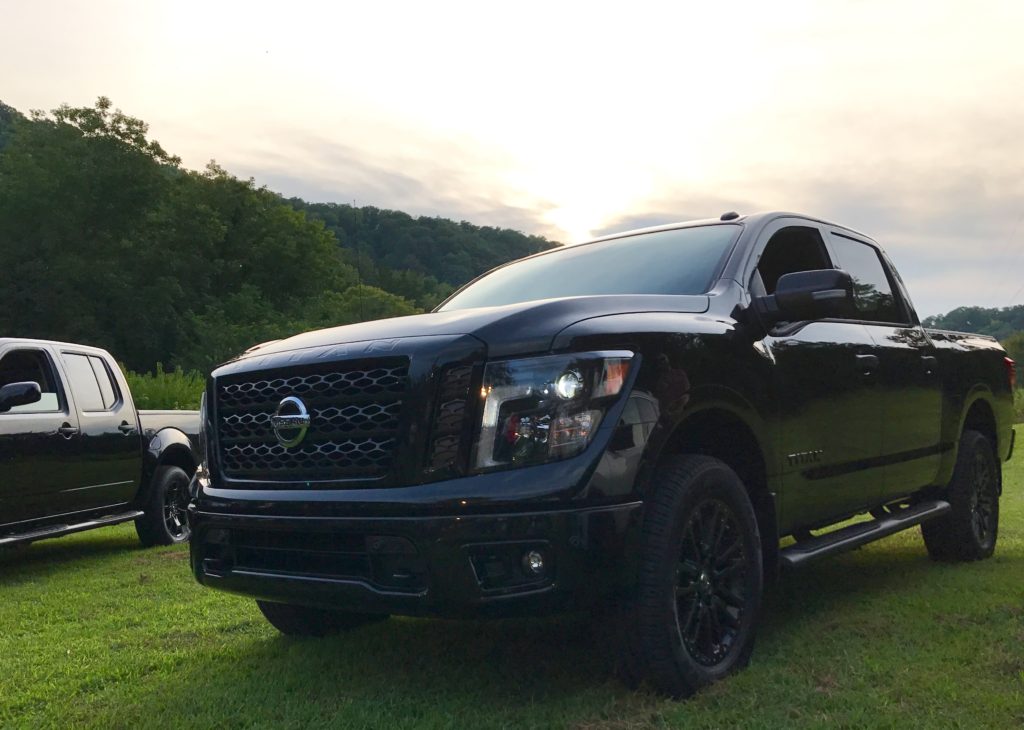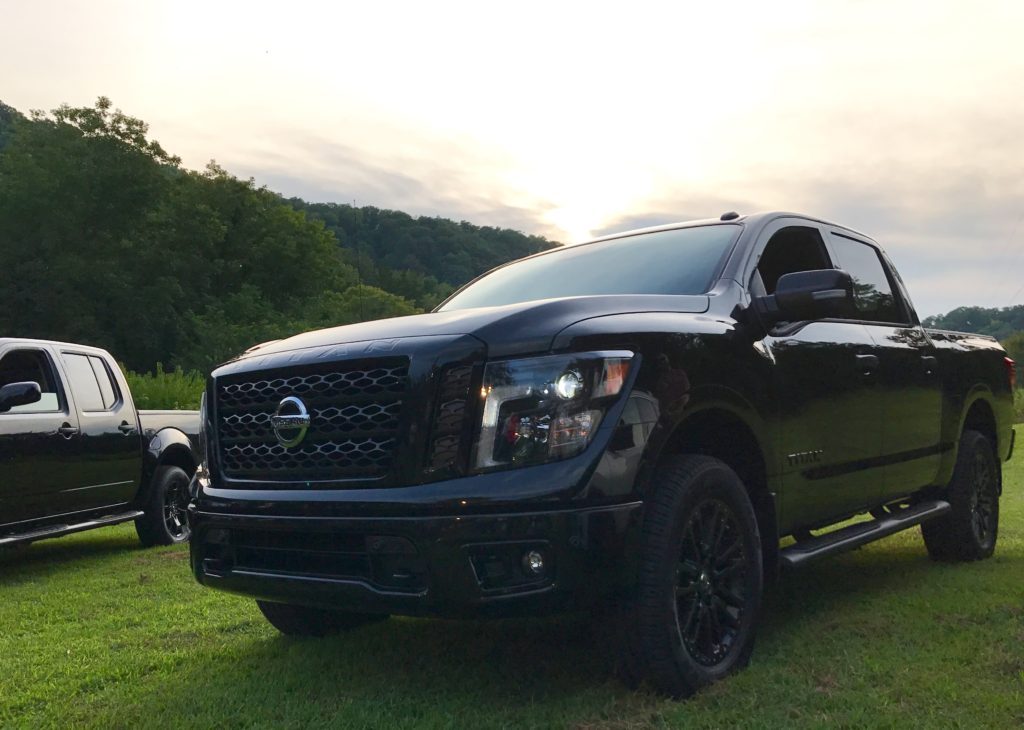 Of course I'm talking about a truck. What else could possibly tempt me away from my beloved German high performance vehicle? Oh come on, don't pretend that you don't have those thoughts too.  It's inherent for every American to have a truck fantasy. No matter how sensitive, liberal, and 'polished' you say you are, there will always be a portion of you that wants to stand on the back of a pickup in cowboy boots, jean cut off shorts and a white tank top whopping it up, waving an American flag. But trucks these days can be so gorgeous and sophisticated, that you can satisfy your inner redneck and your valet envy at the same time. Of course you'll want to do a little customization–  plucking off most of the chrome, black it all out, get some sweet wheels, etc. But who has the time? The energy? The contacts? What if you could get that sleek, sexy, gorgeous truck straight from the factory?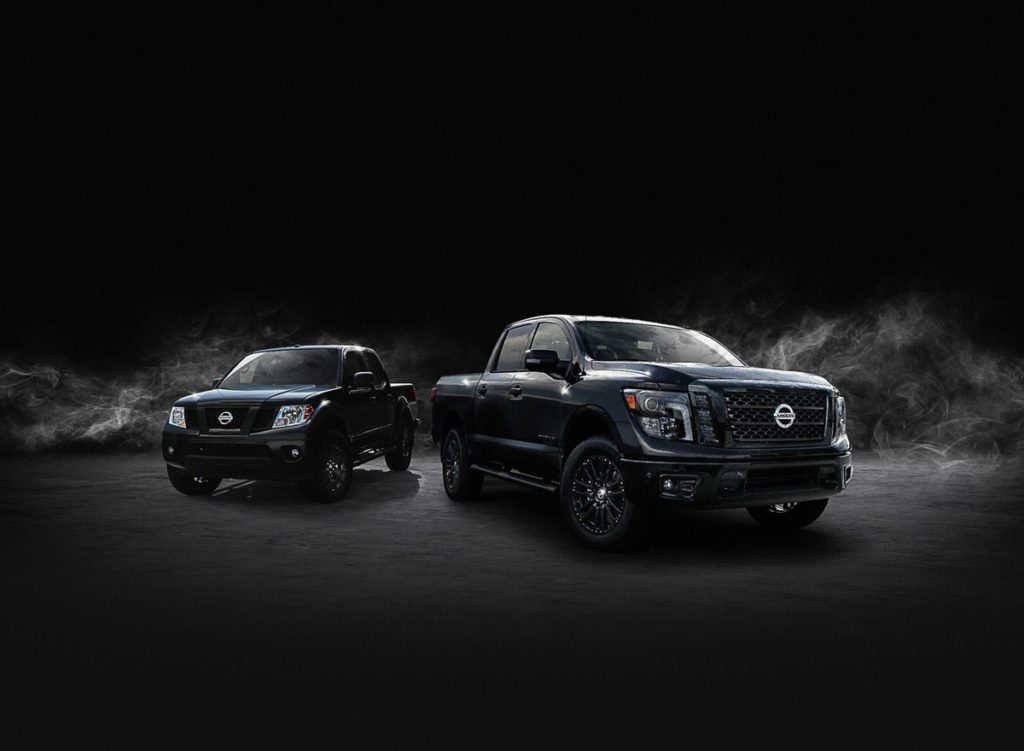 Well, have no fear, my friends. Because Nissan's now got two Midnight Edition vehicles—the TITAN and the Frontier. If you're wondering how much I love the TITAN, see my Doggie Style review here. What Nissan's done with Midnight Editions is taken the styling that you're probably wanting to do anyway—dark front grill, black wheels, black details (exterior handles, mirrors, rails & badging) and taken care of it for you, straight outta the factory. Here's their video walking you through all of the delicious changes:
If and when you do pick up this sleek, sexy vehicle, feel free to take your favorite blogger for a ride. I'll be polishing my cowboy boots.