The 5 Biggest Myths of Car Culture.. Busted
The other day a friend said to me, "I have this photo of a crazy car, but I wasn't sure if you wanted it."  Do I want it? Does a dog want a bone? Does a Kardashian want Botox?  Hell yeah I want your photos..all of them!  So I tried a little something. I posted a request on my Facebook page, asking for crazy car photos. Not only did I get the GREATEST photos, but they were from all kinds of people, most of which don't subscribe to the regular car magazines/blogs and plenty of women.  I figured that this would be a great way to destroy everything you ever thought about what it means to be a "car person":
Myth #1 Car People Are Rich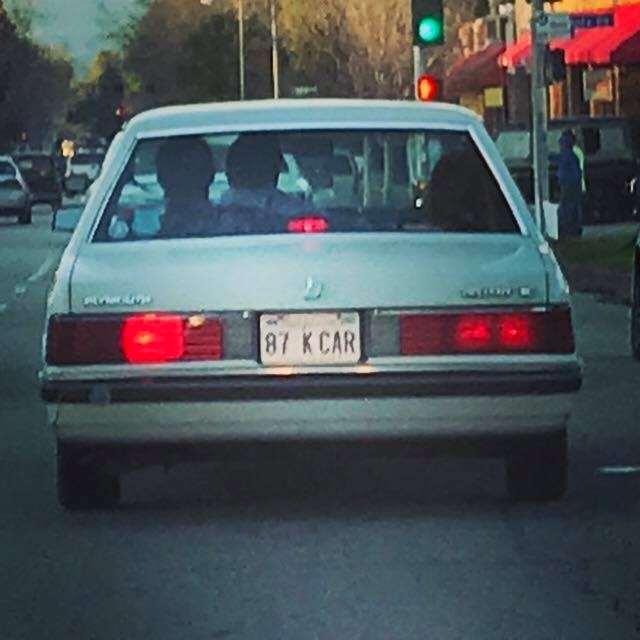 I'd tell you the Kelley Blue Book value of this car, but KBB only goes back to 1992.  But if you Google 1987 Chrysler K Car, the first one to come up is probably about $600.  Priceless car? Nope. Part of car culture? Oh man, you betcha! (Photo cred: Dave Gorman, Southern California)
Myth #2 Car People Only Live In LA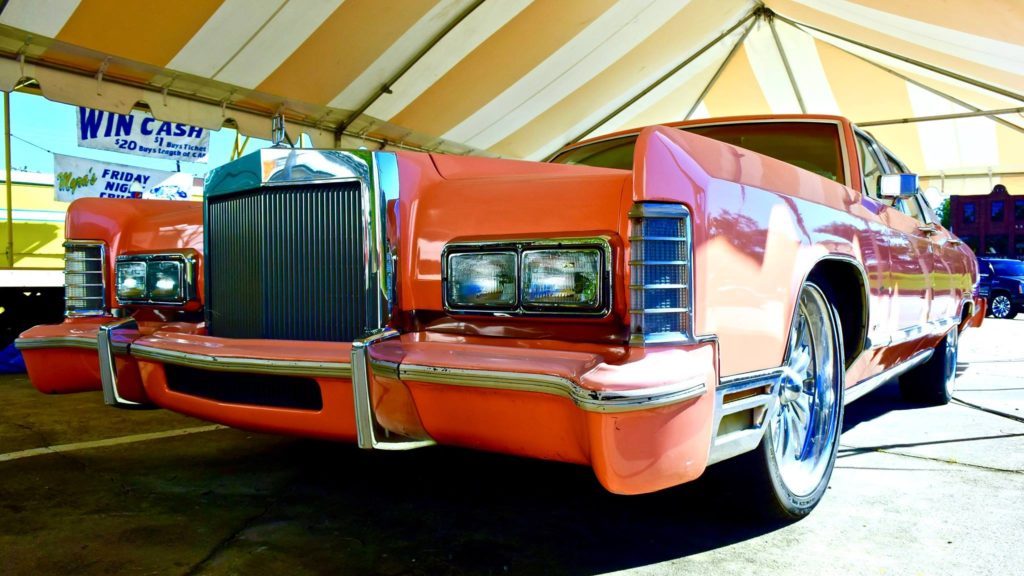 This one was spotted outside of Myra's Catering in Valdese, NC. Whoever Myra is, that woman is a genius because she's smart enough to know that this car deserves its own tent.
(photo: Jon Arge)
Myth #3 Car People Are Old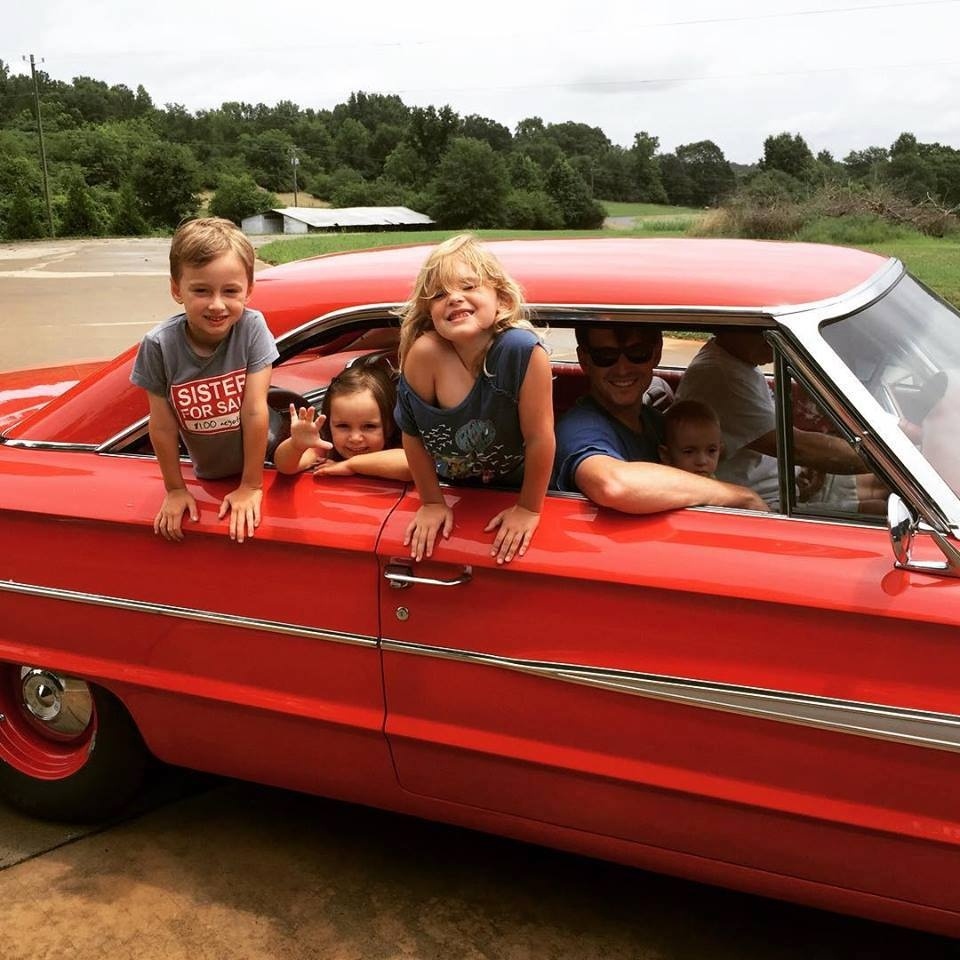 No old people here.  Just four deliriously happy kids & some grinning parental units.  These kids don't give a flying carpet whether that car is running on hydrogen, electricity or Fruit Loops, they just know that it's cool. And is it ever! (Photo cred: Liz McClure Kelley in Georgia.)
Myth #4 Car People Are All Men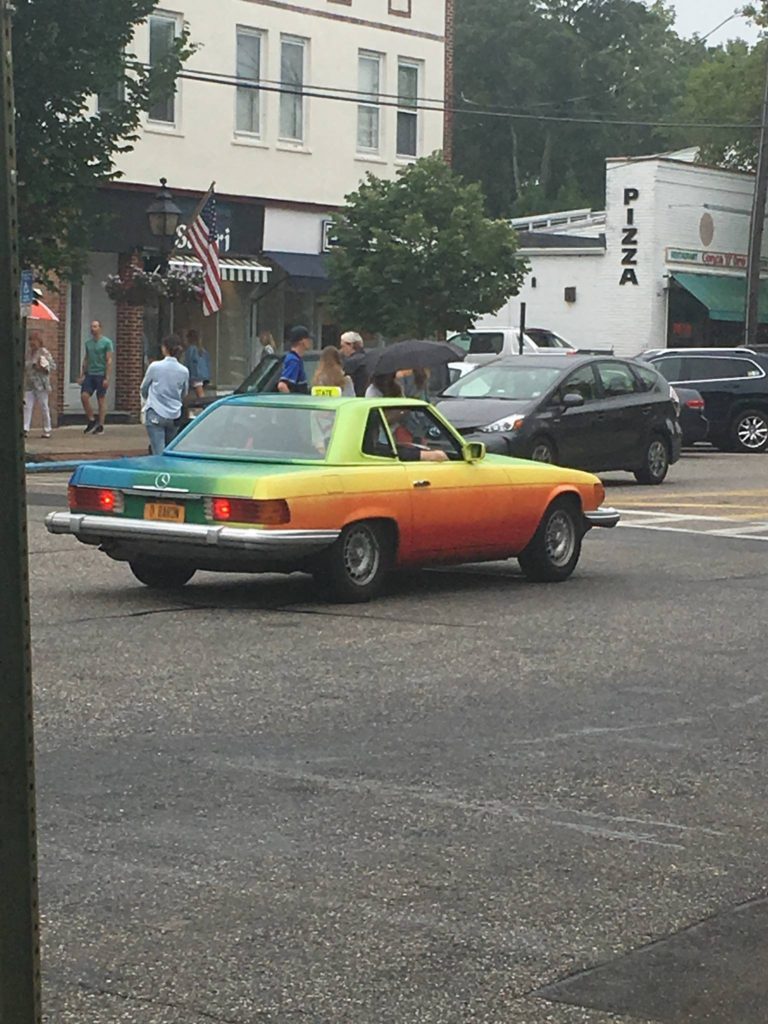 This photo was sent to me from a female friend that saw this in Sag Harbor, NY–on the other side of the country.  Look familiar? See my Rainbow Connection post from 3  years ago.  Could this mean that rainbow painted Mercedes are now a thing? I sure hope so.  (photo cred:  Karen McHugh)
Myth #5 Car People Are Grease Monkeys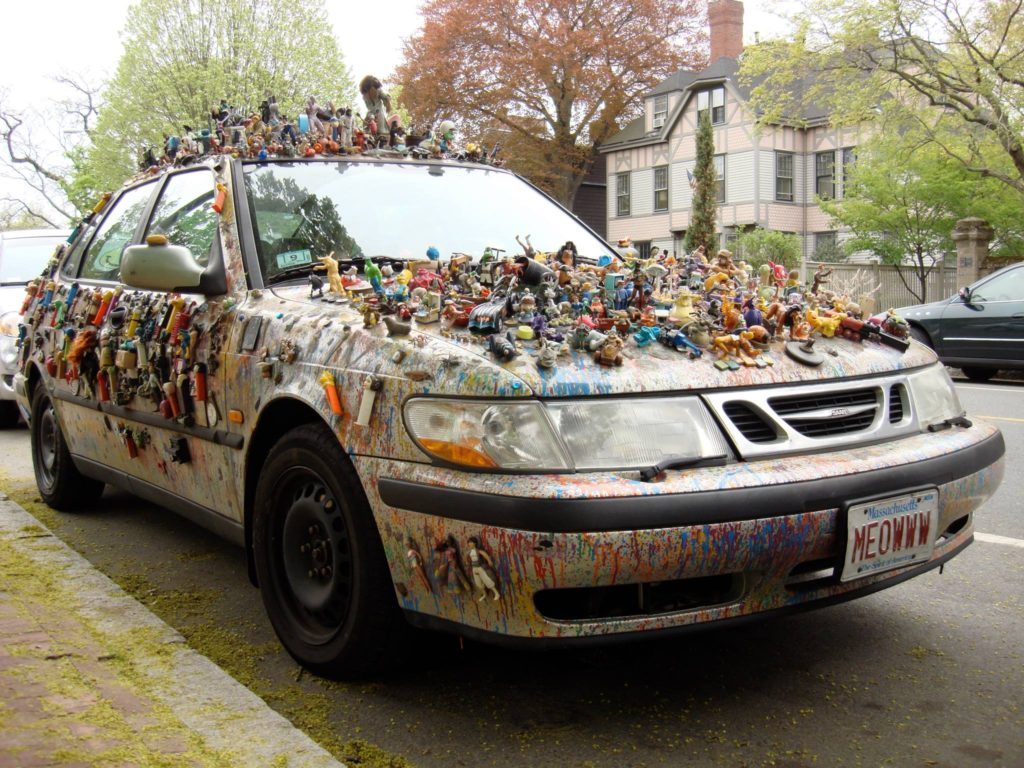 Not all car people are interested in replacing the intake manifold gasket or swapping out a clutch master cylinder.  Sometimes a master car project involves things like a glue gun, a few tubs of paint and roughly 200 action figures..now that's my kind of car person.  Don't miss the MEOWWW plate… (photo: Dave Holzman, Massachusetts)
Oh and what was the car that started it all? This: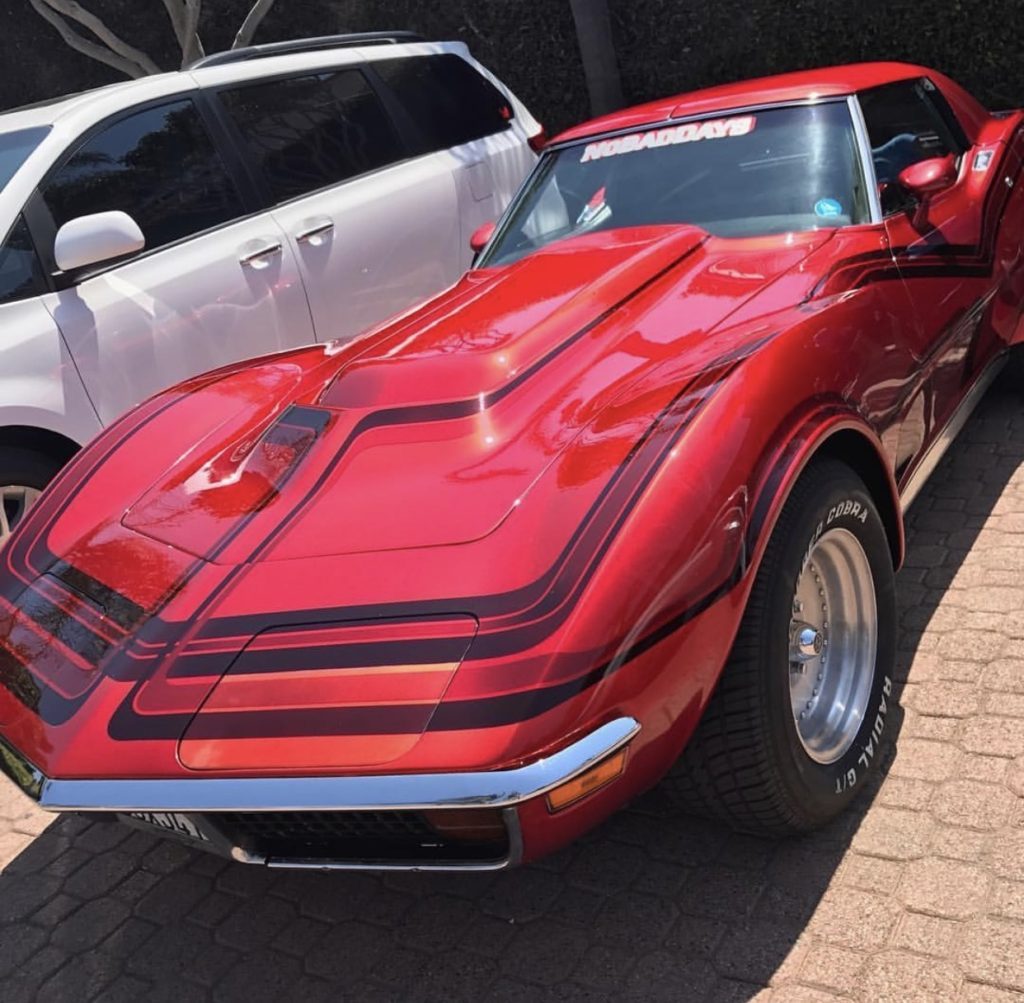 This is the photo my friend Erin wasn't sure that I'd want. Oh man, I'm sure glad she asked.
So thank you all. Thank you for your hot rods, your jalopies, your art cars, your local freaks. Not only do I love them, but I love the fact that you love them too. So please, keep them coming!