In general, car companies can be a bunch of pussies. Not that they don't want to be bold, brave, and badass, it's just that automotive is big business. So to keep the masses happy, and sell them lots of cars, they try to appeal to everyone. Sometimes this means creating things that are mediocre and sometimes, it means tolerating bad behavior. But this week, Ford stood up to the internet trolls in the very greatest, very gay, way.
Behold, the #VeryGayRaptor: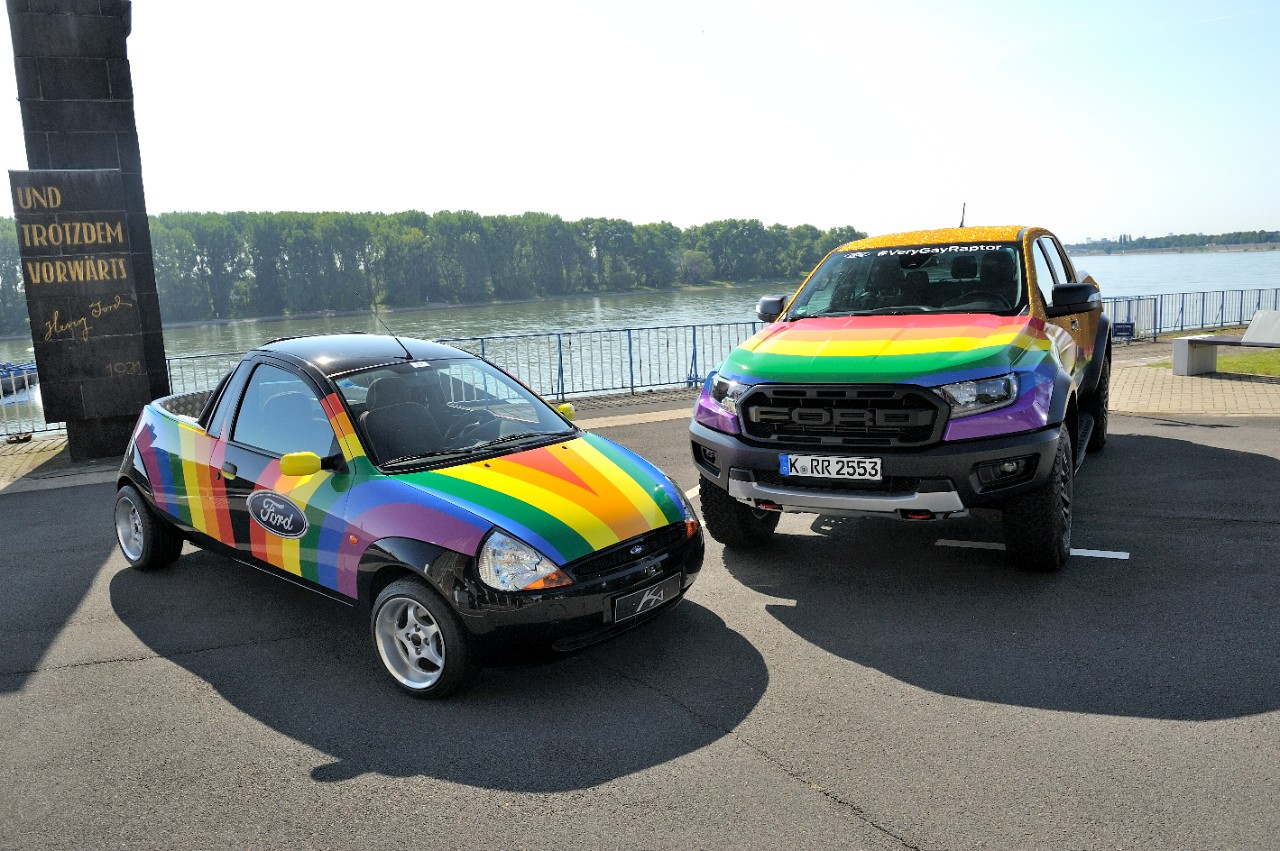 the #VeryGayRaptor StORY
This masterpiece was treated by Ford after some dickhead in Germany commented on their social that a certain blue color of the new Raptor Ranger was "very gay." You can read the whole story in Out Magazine here.
The Ranger Raptor truck is shown above with the delicious little nugget called the Ka, which we don't have here in the U.S.. Both vehicles have been outfitted in their greatest, gayest garb and I could not be more into it. Ford even put a little heart around their logo to remind us all that love is love. ❤️?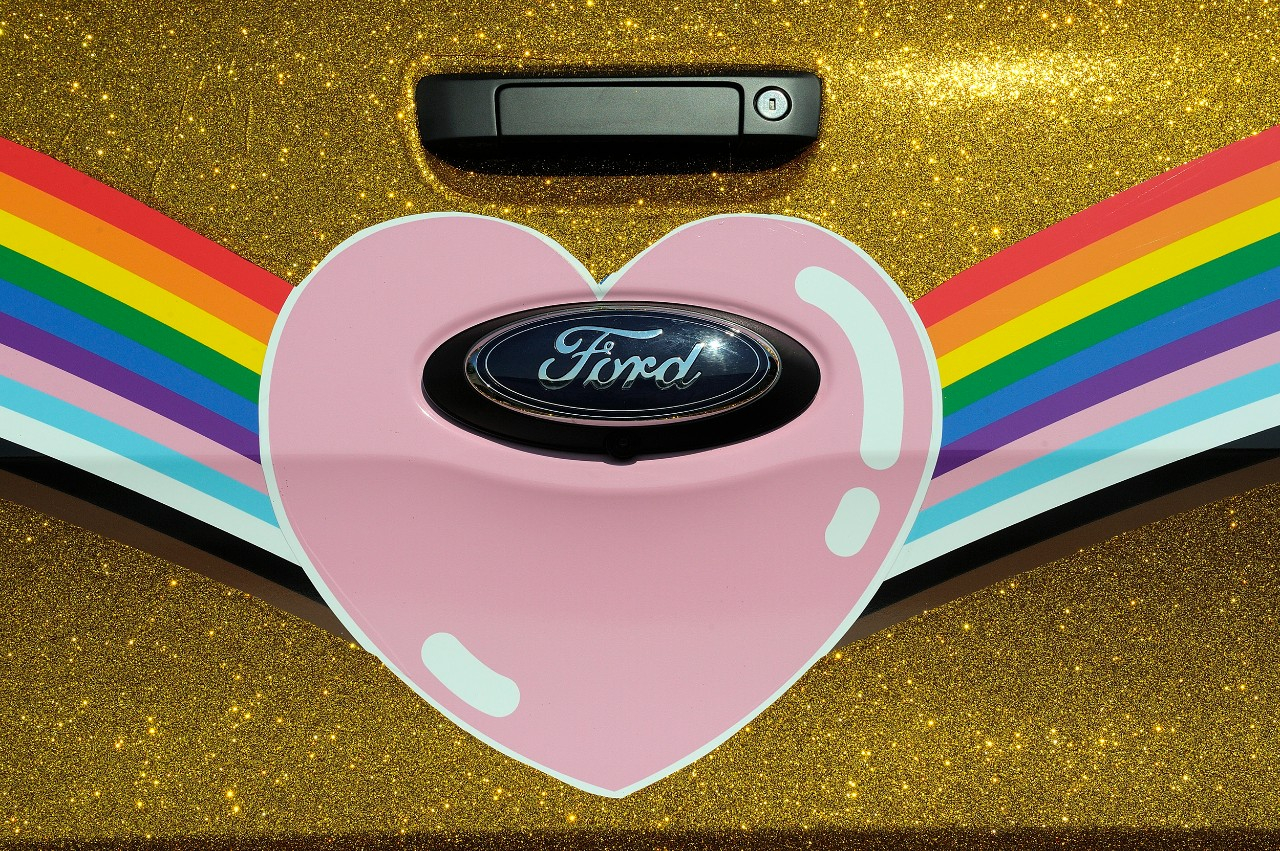 In general, Ford isn't known for its groundbreaking, inclusive campaigns. I mean, for the longest time, the F-150 was the best-selling car in the U.S., and that's not because every Michael and Stephen bought one for their Hudson Valley country house. So doing something like this is completely unexpected. The rainbow? The gold glitter? The hashtag right across the windshield? It's completely, dare I say, fabulous.
Or in the immortal words of Ru Paul:
Congratulations #VeryGAyRaptor
Thus of course the #VeryGayRaptor is my Freak of the Week. Maybe other automakers will be inspired to follow suit. May I suggest the Drag Queen Chrysler Pacifica? Or the all-new Tesla Model Bear?
It's not the world's only #VERYGAY VEHICLE
But it's also a good time to recognize the good people who have been expressing their gayness on wheels and not just during Pride Week. Rockstars like my Big Gay Prius and Mr. Rainbow Connection have been rolling through the streets of LA, knowing full well that plenty of dickheads would call them "very gay." I call them awesome.
So here's to you, Ford! I hope you will continue to embrace the LBGTQ+ community in wild, unexpected ways. I hear you've already sent these cars to a German pride parade. Fantastic. LA's Pride Parade is a mere 10 months away, so if you need to store these vehicles locally I'd be happy to roll them around LA in the meantime.