Please turn, please turn, please turn, you delicious 70s land yacht! These were the thoughts pumping through my brain as I saw this 1977 Sedan De Ville cruise down Ventura Boulevard. Happily for me (and you) we were both going to Trader Joe's: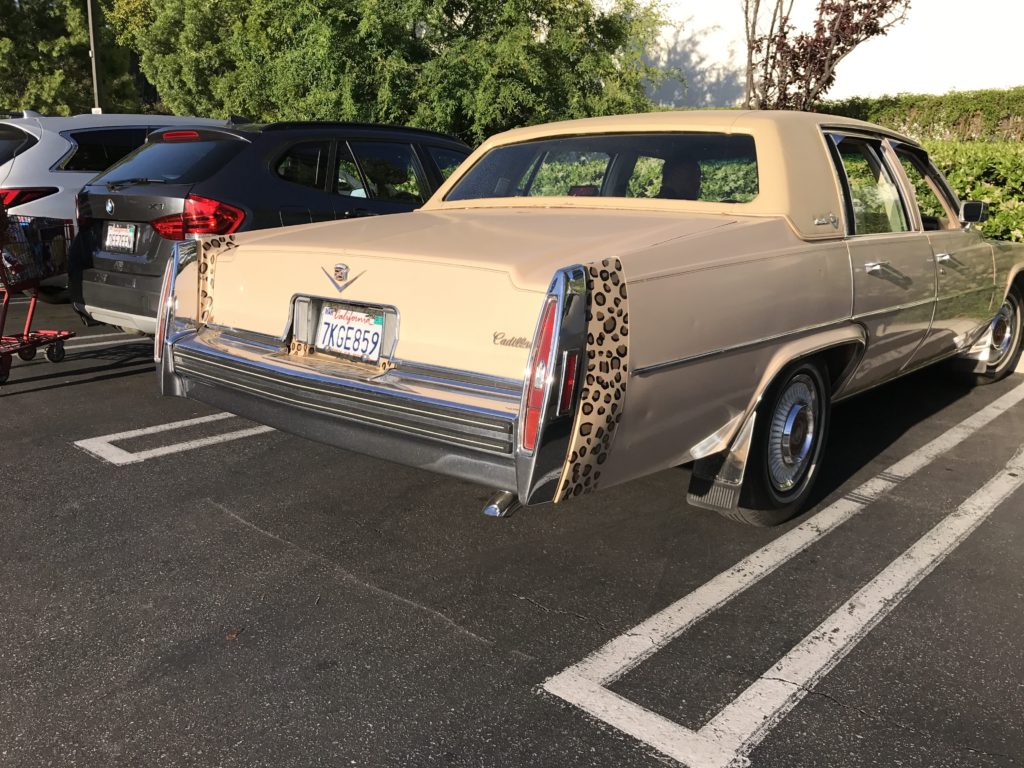 Pretty hot right? Clean, shiny and oh, so wild! You ain't seen nothing yet: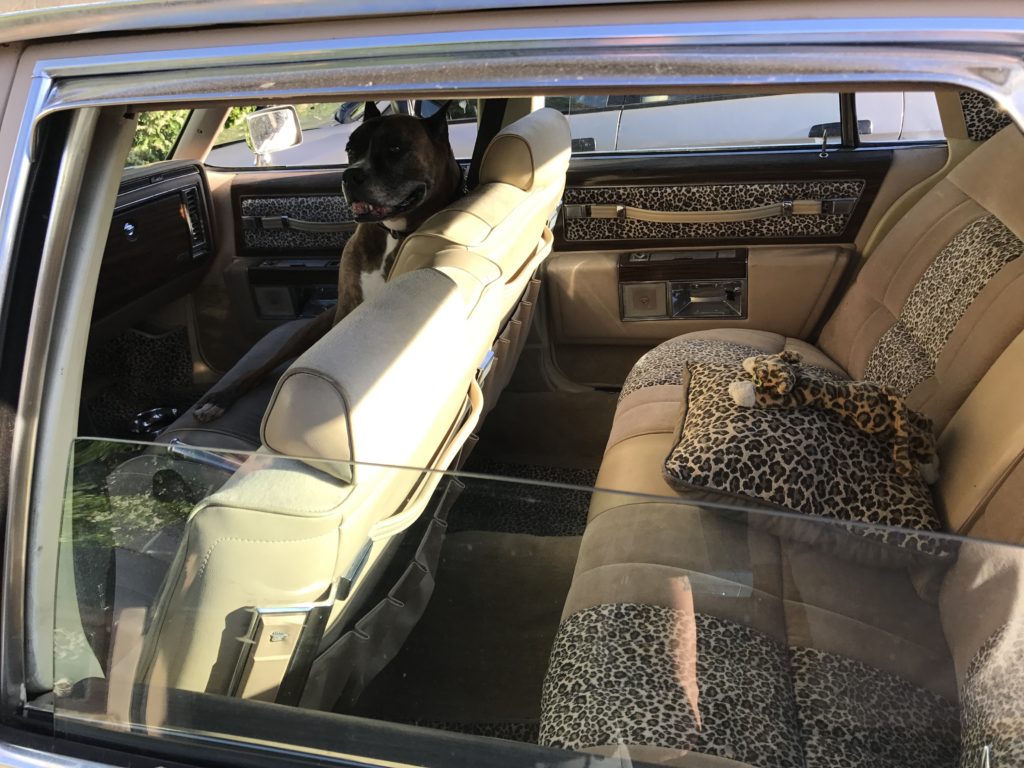 From the upholstery inserts, to the throw pillow, to the Beanie Baby, it's nothing short of magic.  One would assume that the driver of this vehicle is either a)a drag queen, b) an eccentric old woman with purple hair and enormous black rimmed glasses or c) a chain smoking, balding, 60 something makeup artist driving home from the Burbank lot where he powders everything but noses on set..if you know what I"m sayin'.
But that's where this story gets even better. The guy driving it, was, none of the above. Late 30s, t-shirt, bleached hair and tattoos because that's the new normal.  As we got to talking, he told me that the car belonged to his grandfather and the jungle theme is an homage to his leopard-loving grandmother. Oh, and then there's this:
His deliriously happy rescued Boxer mix. I mean, how could he possible be sad? He's sitting on a bench seat next to his dad, surrounded by the warm fuzzy goodness of cheap leather upholstery and he's been rescued, just like the Sedan De Ville.
Hooray Leopard De Ville, you are my Freak of the Week!