I live in a Blue State. Not only the land of fruit and nuts, but my state is packed with people of many color colors, heaps of gender-bending weirdos, and a slew of border jumping geniuses who have taken all of the jobs. Boo hoo. And news flash: I freaking love it. So in January, when I drive up to the White House to kick the Cheeto in Chief in the ass as he leaves the Oval Office, I think I've found the perfect chariot: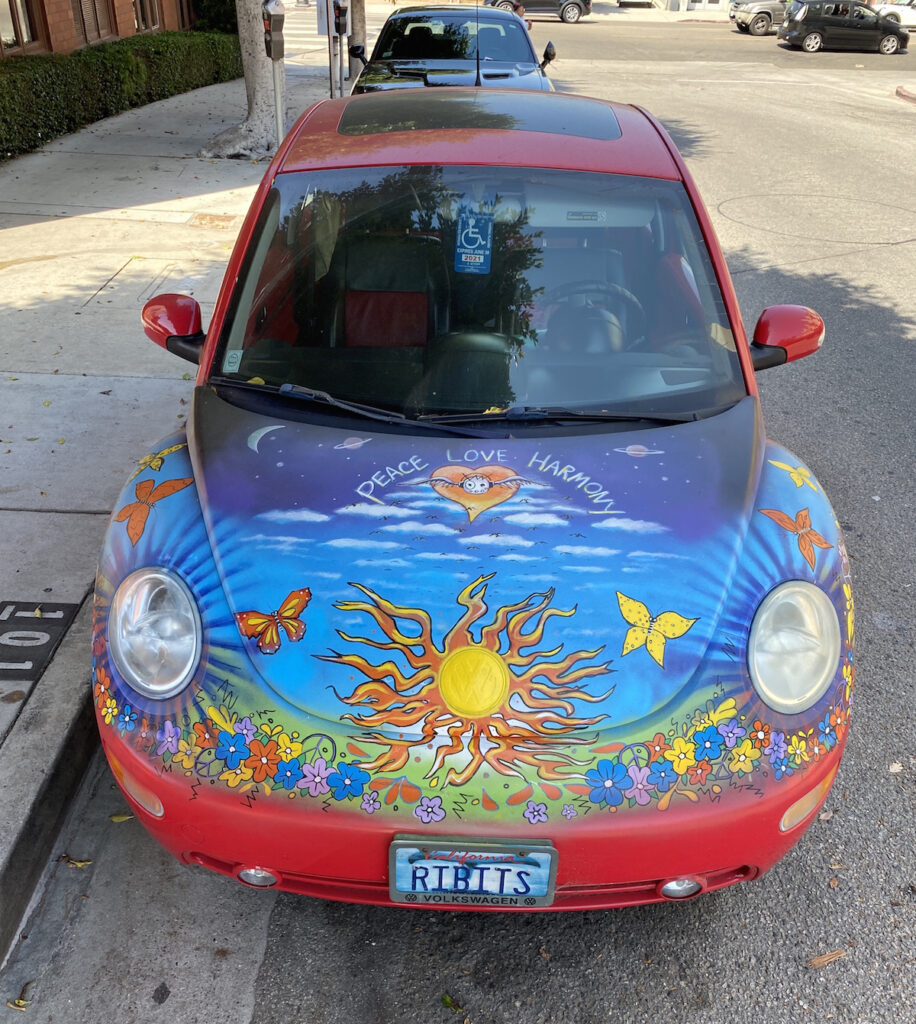 That's right, a German hippie mobile that screams PEACE, LOVE, AND HARMONY. Three words that me and my homies are crazy enough to believe. But wait, Donnie, there's more: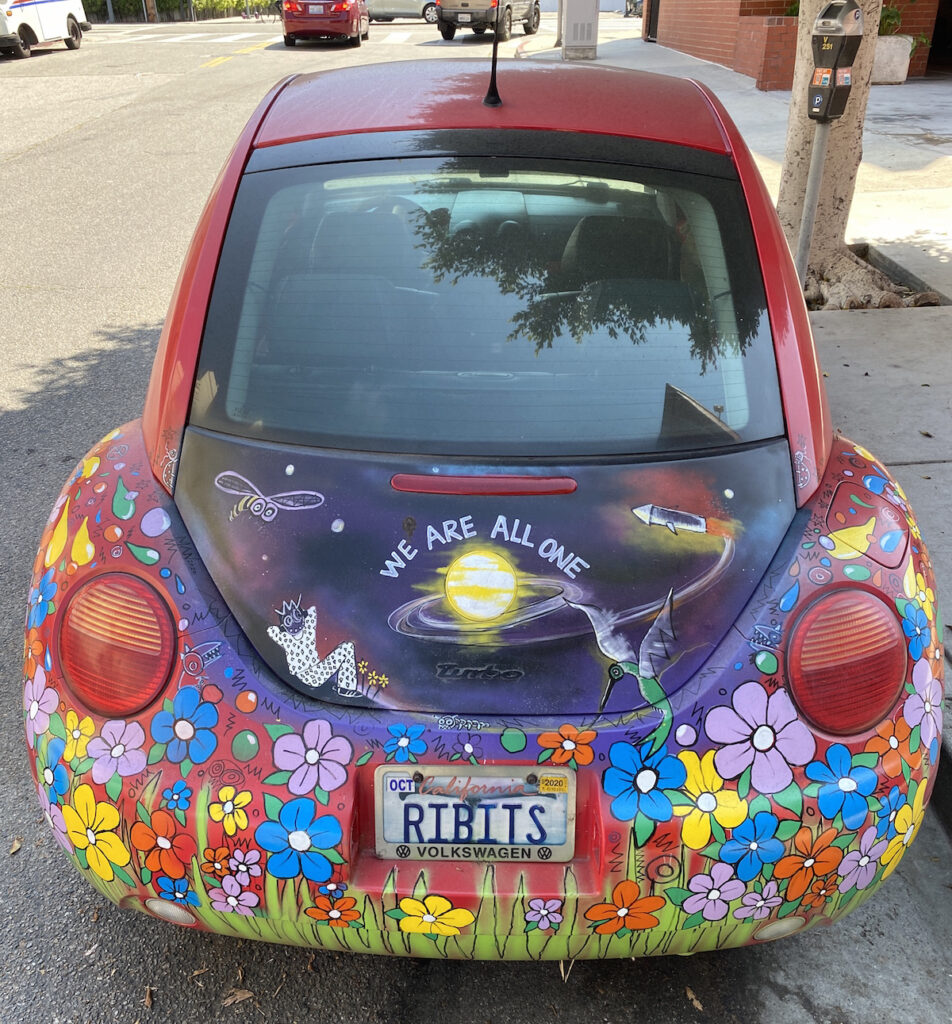 Yes, this turbo-powered, retro-styled, people mover boasts the mantra "WE ARE ALL ONE" which in your case, is a little depressing. But perhaps that means you feel my pain as I watch you incite violence and racism across this country that I deeply love. Or maybe it means that I can will you out of office? Well, now I know what I'm doing this weekend.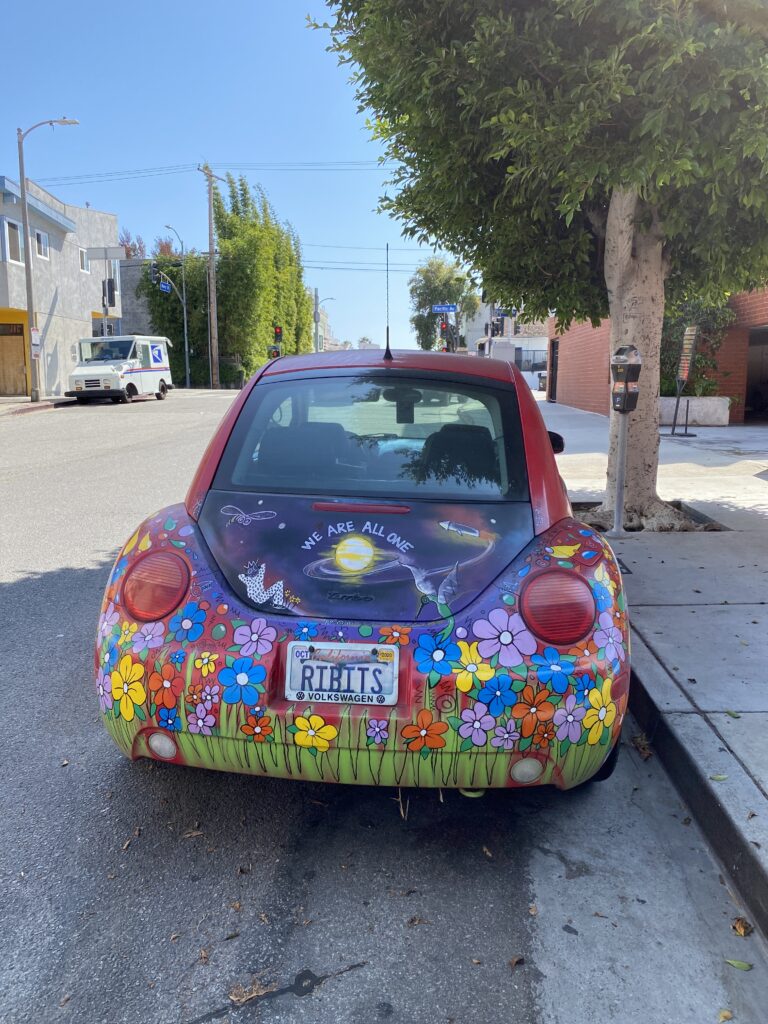 Oh and Benedict Donald, I know much this vanity plate probably really sticks in your craw. Or am I giving you too much credit to know that RIBITS isn't just the sound that froggies make, but is also a collaboration between the Army Corps of Engineers and the EPA that monitors wetland mitigation banking? Rut roh! Somebody cares about the environment AND monitors money trails? Double trouble.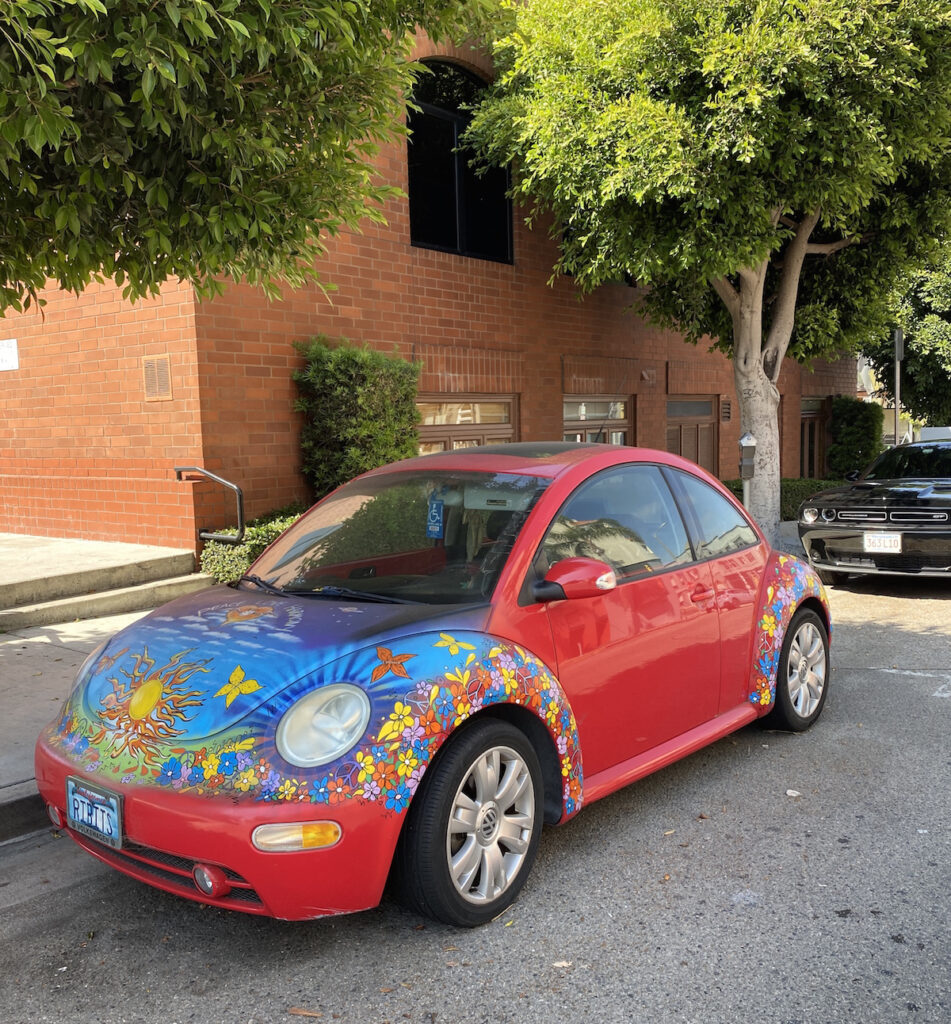 But overall, I'm pretty sure that this car will annoy you simply due to the fact that VW was originally conceived to be the "People's Car." Yikes! Sounds like the Radical Left. I'd love to stay and nudge you more, but I've got to go rake the forest before my house burns down.
Mama