How To Impress A Cute Blond: Vanderhall Venice
It's pretty easy: just take 1 Cute Blonde and add 1 part Vanderhall Venice. Because if your date is anything like my girl Freya, she'll be yours forever.
To be honest, I'm not that into three wheelers. I'm not a fan of the Polaris Slingshot (see my Driving Line flog here) and although I always enjoyed watching Mr. Bean tip a Reliant Robin, I never felt compelled to join him. But when my daughter was on her second week of summer vacation and I found myself with no plans in the foreseeable future, I accepted this invite faster than you can say "summer camp."  Boy, am I glad I did.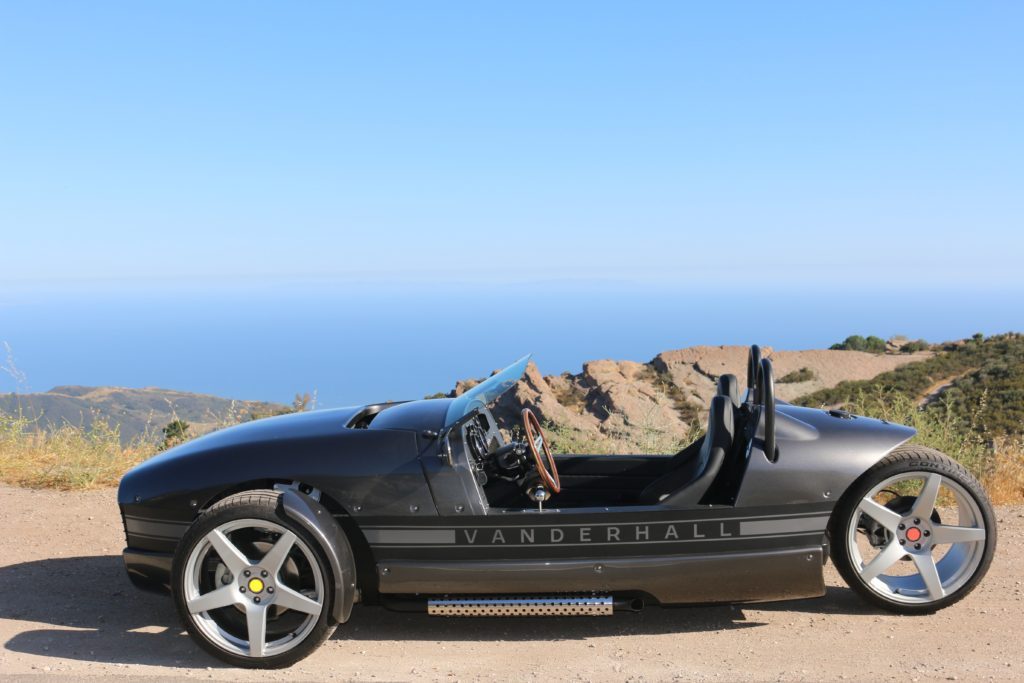 The Venice is an open air three wheeled vehicle built here in the US. Its Utah shop is well known for the all carbon fiber, Vanderhall Laguna from a few years ago whose base price is about $49k, most ending up closer to $80k. The Venice is their latest and more affordable entry level model, with a  base price of $29k.  It is built on an aluminum frame, with GM's Ecotech 1.4L Turbo charged I4 engine.  Sounds like the Chevy Cruze, you say? You got it. But even the Cruz gets sexy when you rip off its top, dump over 2,000 pounds and loose one of its wheels.  But to be clear, this is no Chevy Cruz.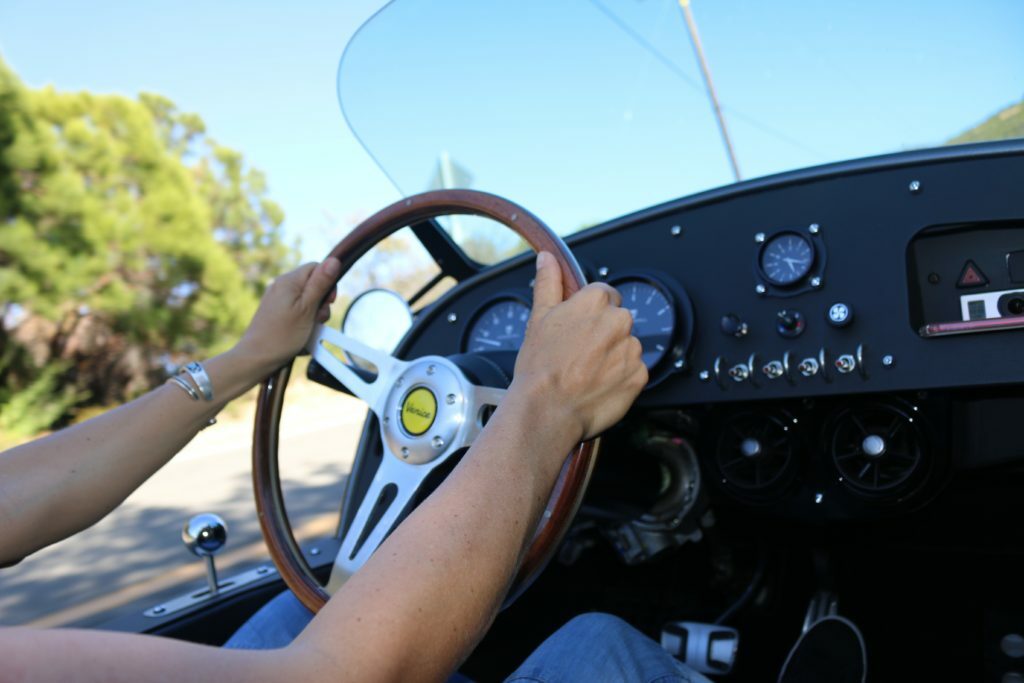 To give you a sense of what the Venice is like, I can tell you this– it's like driving a side car with a big engine.  Does that sound scary? It shouldn't. The Vanderhall corners beautifully, its low center of gravity and sticky rear tire make handling a breeze.  With a 0-60 time of 4.5 seconds, it is competitive in speed to the Porsche Carrera 991 and significantly faster than the Slingshot, which usually takes about 6 seconds to get interesting.* (that's what she said) The interior is wonderfully retro, with a wooden steering wheel, minimal buttons and a very simple interface, there's very little to distract you from your driving experience.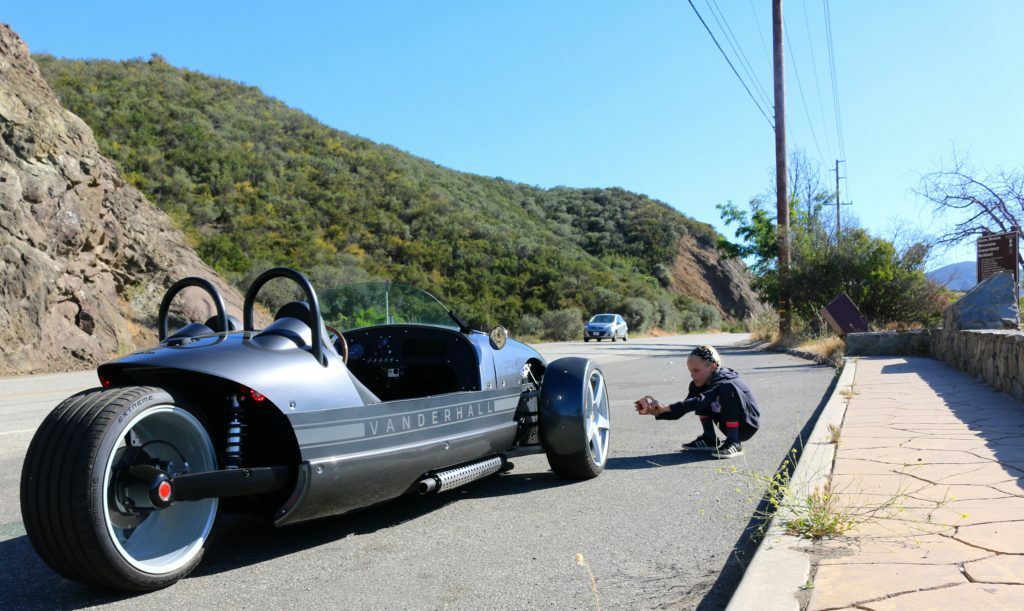 The Venice is an extraordinary vehicle because it gives you something that so many of us are craving these days– a real sense of driving. In an open air vehicle, you hear everything! From the glorious sound of turbo whiz to every engagement of the sequential shifting manual transmission.  It does have a Bluetooth system with phone pairing and a sweet sound system, but on this trip, that wasn't my bag.  I was so happy, for once, not to be inundated with technology, not to wonder what each button did or what I was missing on the touch screen. Instead, I found myself truly tuning into my surroundings, loving the pure joy of driving and happy to be doing it all with my best girl.
Here's a video of our glorious test drive: