Before we get into it, let's get something out of the way. I am going to try to present to you a case for buying a $55,000 Hyundai. Yes, the IONIQ 5 (in the Limited AWD trim) is that much. And it's worth every penny.* Hear me out: (or skip this and watch my video review here)
*note: the IONIQ 5 does qualify for most state and federal incentives which can shave up to $7500 off
The IONIQ 5's Design Is Awesome
Sure, you may not like it. You may think, like my daughter, that it's "a little much." Fine. People also said that about the DMC DeLorean, the Ferrari Testarossa, and the Lotus Esprit. If you want to blend in, get a Prius.
So Is The Interior
It's rare that I get inside a car and say, "wow." In fact, I'll never forget how I felt when I got inside the Tesla Model X. It felt like the future. But then, after driving a few blocks, I wanted to get out and walk. But the IONIQ 5 is another story. The interior is refreshingly simple and clean without pretense. At times it can feel a little cheap (especially compared to its European counterparts), but what it lacks in luxury it makes up in intuitive technology.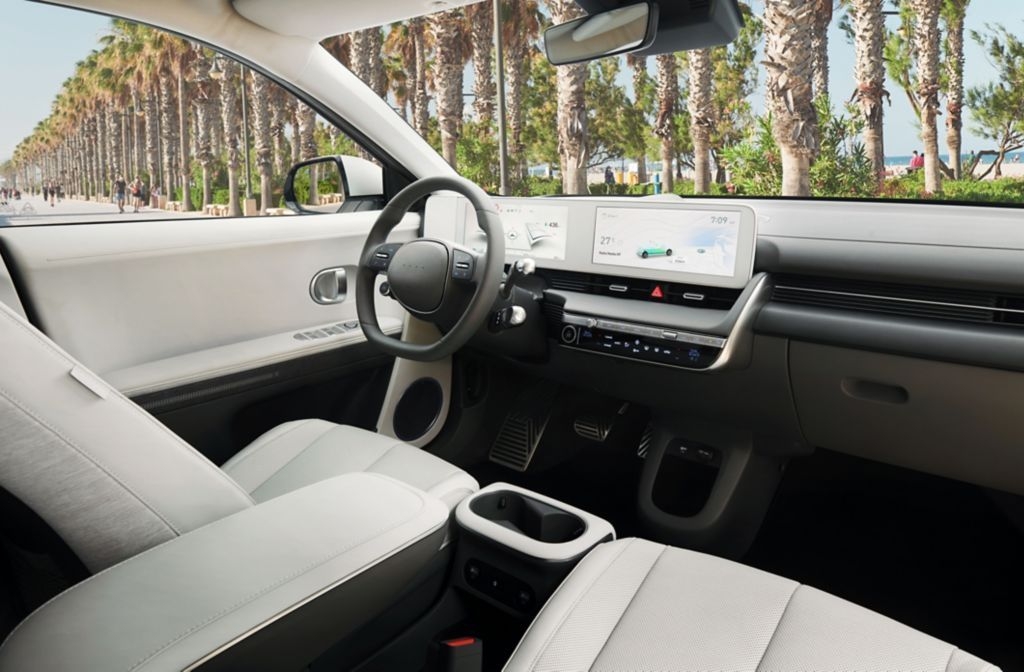 The IONIQ 5's Interface is Wonderful
The IONIQ 5 features a large dual-screen that holds both the dashboard and the entertainment. I liked that it's as complex or as simple as you want it to be. If you want to go down some crazy EV rabbit hole and watch your real-time regen braking on a huge screen, go crazy. Or if you just want to listen to the radio and just see the station, that too is an option.
The Drive Was An Unexpected Delight
If I'm honest with you, dear reader, sometimes the EVs all drive the same. There are certainly exceptions (hey there, you sexy little Volvo C40 Recharge, Mama's thinking of you), but if I were to say instant torque, smooth, quiet, blah, blah, blah, that would all be very true about this an basically every other EV.
Where they tend to stand out (or recede) is how they're weighted, how the driver interface works, and their handling. The IONIQ 5's steering wasn't as tight as the aforementioned C40 Recharge or as grippy as the VW ID.4, but it was certainly capable and fun! Note: the AWD adds another $7k to the price, but is 100% worth it.
The IONIQ 5 also featured wonderful drive modes in just the right portion. This Goldilocks is sick of pondering between a million modes and a simple "sport" button doesn't butter the biscuit. This one is just right.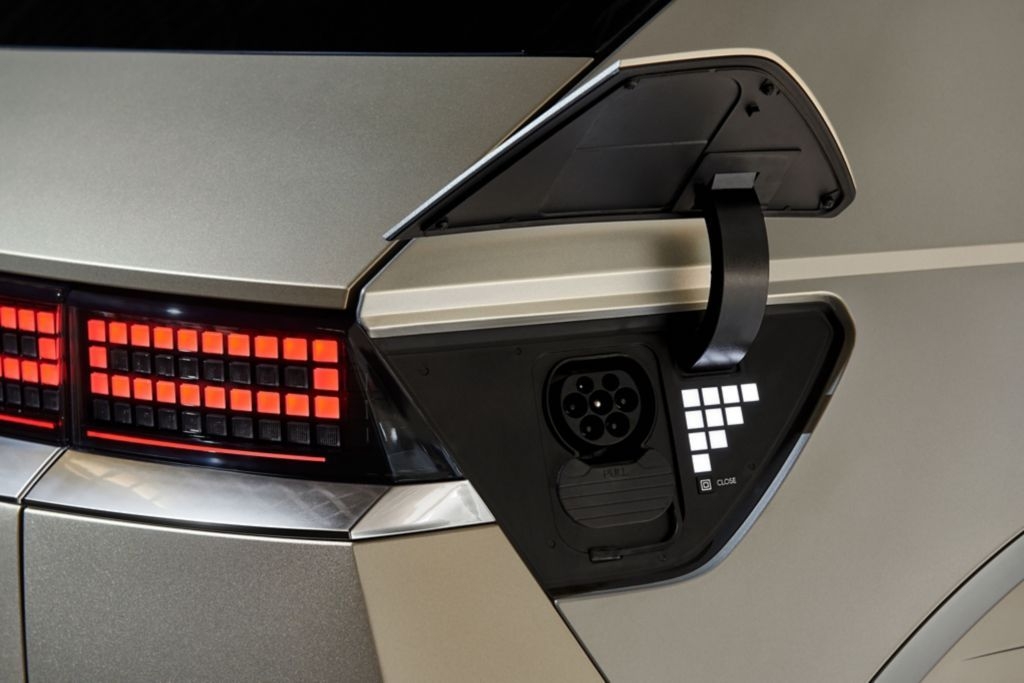 The Range Should Be Perfect For Most Suburban Dwellers
As mentioned above, the IONIQ 5 comes in a single motored FWD version or an AWD model with dual motors, which is what I drove. I think we both know that I would've bitched about feeling underpowered in the single-motor model. Both have roughly 250 miles of range.
This is fine for a daily commuter. It's fine for the weekend errand run. It is cool for a weekend, even a long one. But is this the car you'll drive across three states to see Grandma? That all depends on the stupid infrastructure, my excellent friends, and of course, where you live. Connecticut to Jersey? Sure. Oregon to Idaho? Probably not.
For more info on the glory that is the Hyundai IONIQ 5, check out my full video review: