My last post was an exploration of Joe Biden's relationship with cars. In the name of fairness and for the good of our democracy, I figure we should look at Bernie Sanders' also. (I'm leaving Trump for dessert). So let's take a good look at what he drives, what he says about cars, and what a Sanders presidency would mean for the car world.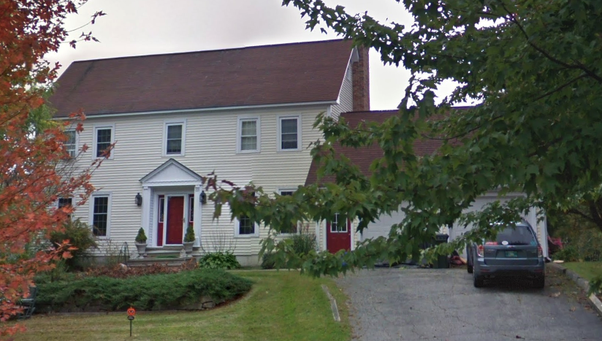 His Background
As a kid growing up in Brooklyn, NY there aren't a lot of stories about young Bernie and cars. But we're not going to hold that against him. Or are we?
His Cars
According to Politco, in the early 1980s, the young Burlington mayor received a parking ticket on his Volkswagen Dasher while it was parked in the mayor's designated parking spot. Apparently, the ticketing officer assumed that no politician in their right mind would drive such a jalopy. In fact, the article goes on to quote one of Bernie's friends as describing Sanders' frugal ways as "That's a nice way of saying he's a cheap son of a bitch." Ain't nothing wrong with that, or with the Dasher: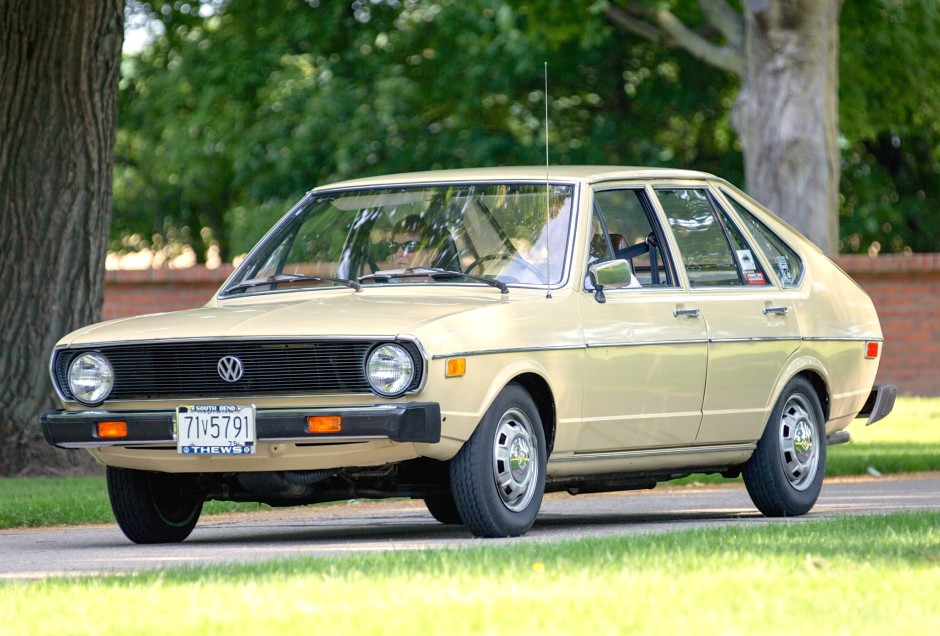 At the time, Bernie Sanders was 40 years old. Now, at 78, Bernie is known to drive a Sonic– General Motors' thrifty compact car. Here's ABC News covering Sanders' recovery from his heart attack in 2019, the Sonic clearly in his driveway:
Both of these vehicles seem perfectly on-brand to me– I'm pretty sure that the Sonic is the official vehicle of cheap sons of bitches everywhere. His wife reportedly drives a Mercedes, which is surprising, but not necessarily incriminating.
His driving skills may leave a bit to be desired however, check him out backing out of his driveway:
His Automotive Politics
As a part of his 'Green New Deal' Sanders claims that he will allocate part of the $2.7 trillion to swap out gas-guzzling cars for those who can not afford a new EV. As an added bonus, he wants the swapped EVs to be from American manufacturers. Cool.
Bernie's plan goes on to support a high-speed rail system and claims to "create millions of jobs manufacturing clean, American-made electric vehicles." Maybe that's why one of his supporters has done this to his Tesla Model 3: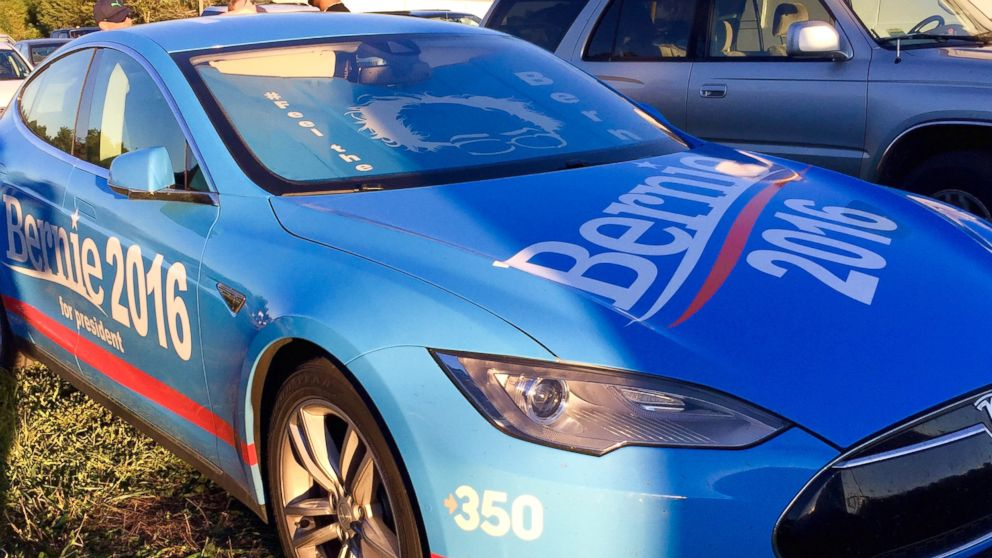 The Verdict
Overall, it's clear that Bernie Sanders doesn't fall into the category of a 'car guy.' Which is neither here nor there. Yes, he's a staunch supporter of the green car revolution which is admirable. Plus, the Sonic is a decent car, so he's not entirely crazy. An early model Leaf would be a sign of a more serious problem.
Should you vote for him? F*cked if I know. But I sure as hell don't think he'd be any fun to take car shopping.