Every year, while Halloween devotees load up on refined sugar and fake blood, many of our Mexican friends are doing something way cooler. They're honoring their loved ones in a holiday called Dia De Los Muertos or Day Of The Dead.
Here in LA, this celebration is shaped in the San Fernando Valley as only Angelinos can– in the form of a street fair and car show. This year, after years of anticipation, I finally made it point to go.
One would think that since I spend a lot of time at car shows, I'd be impervious to intimidation, male-domination and general discomfort. While this is generally true, this situation was a little less approachable than usual. Not only because I'm indisputably white, but because this event is focused around the notoriously gang-dominated low rider scene. But what I found is that I was, once again, straight-up wrong: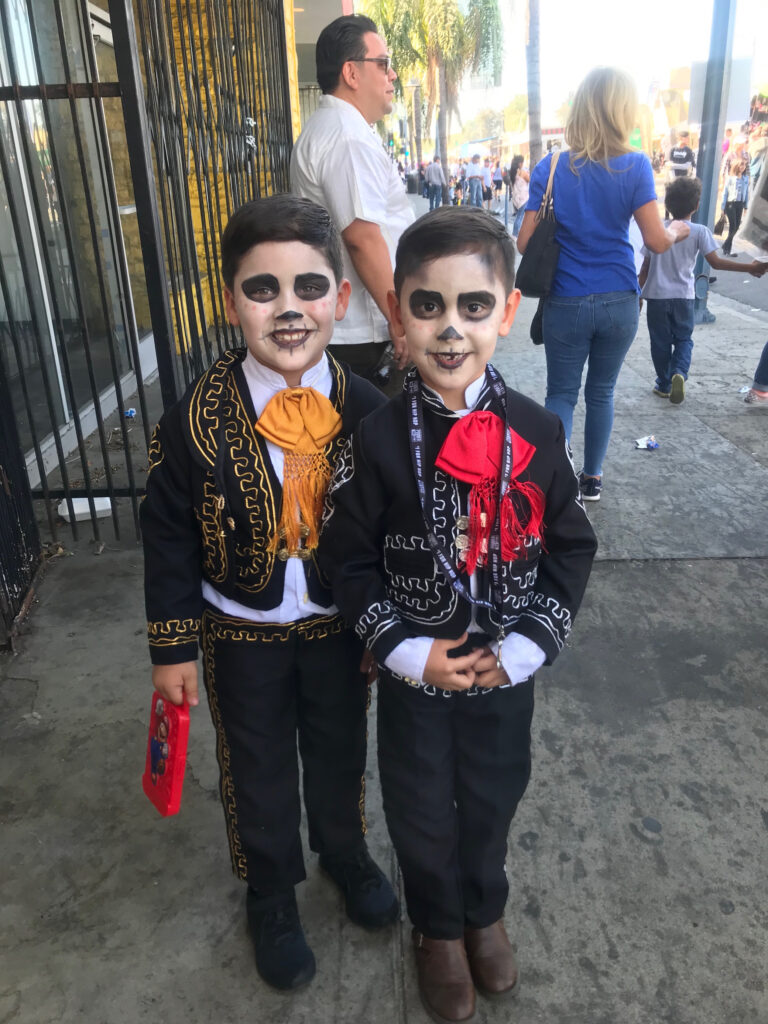 I found families and friends doing what we all do– eating, drinking, laughing and dancing. Sorry– white people don't dance on Halloween. We worry about tooth decay, razor blades in Snickers bars and that dog in the hot dog costume's temper. Do these people look worried?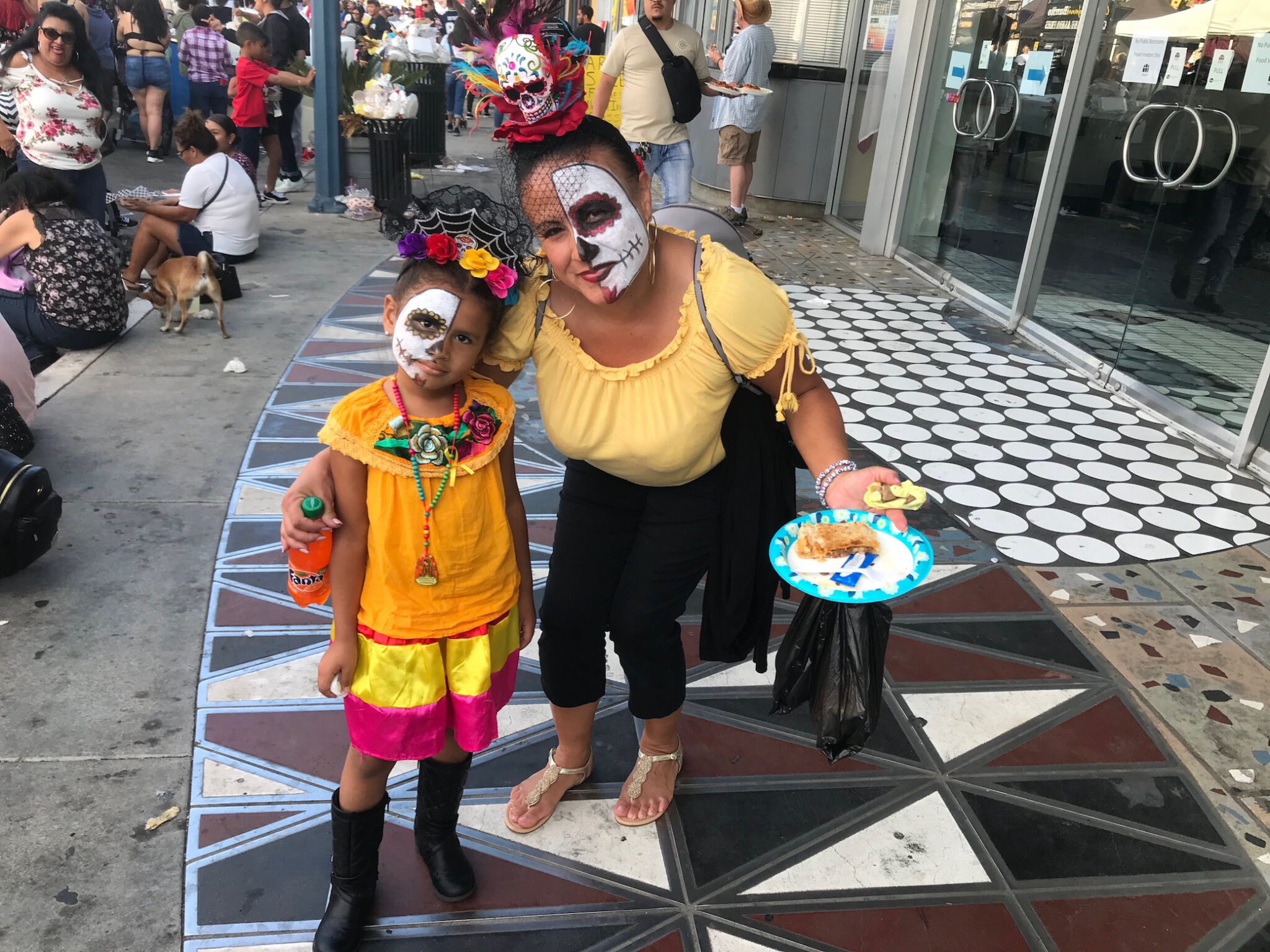 Then there were those lowriders. Wow, wow, wow. If you've never been to a lowrider show, I'm so sorry for you. Check this out: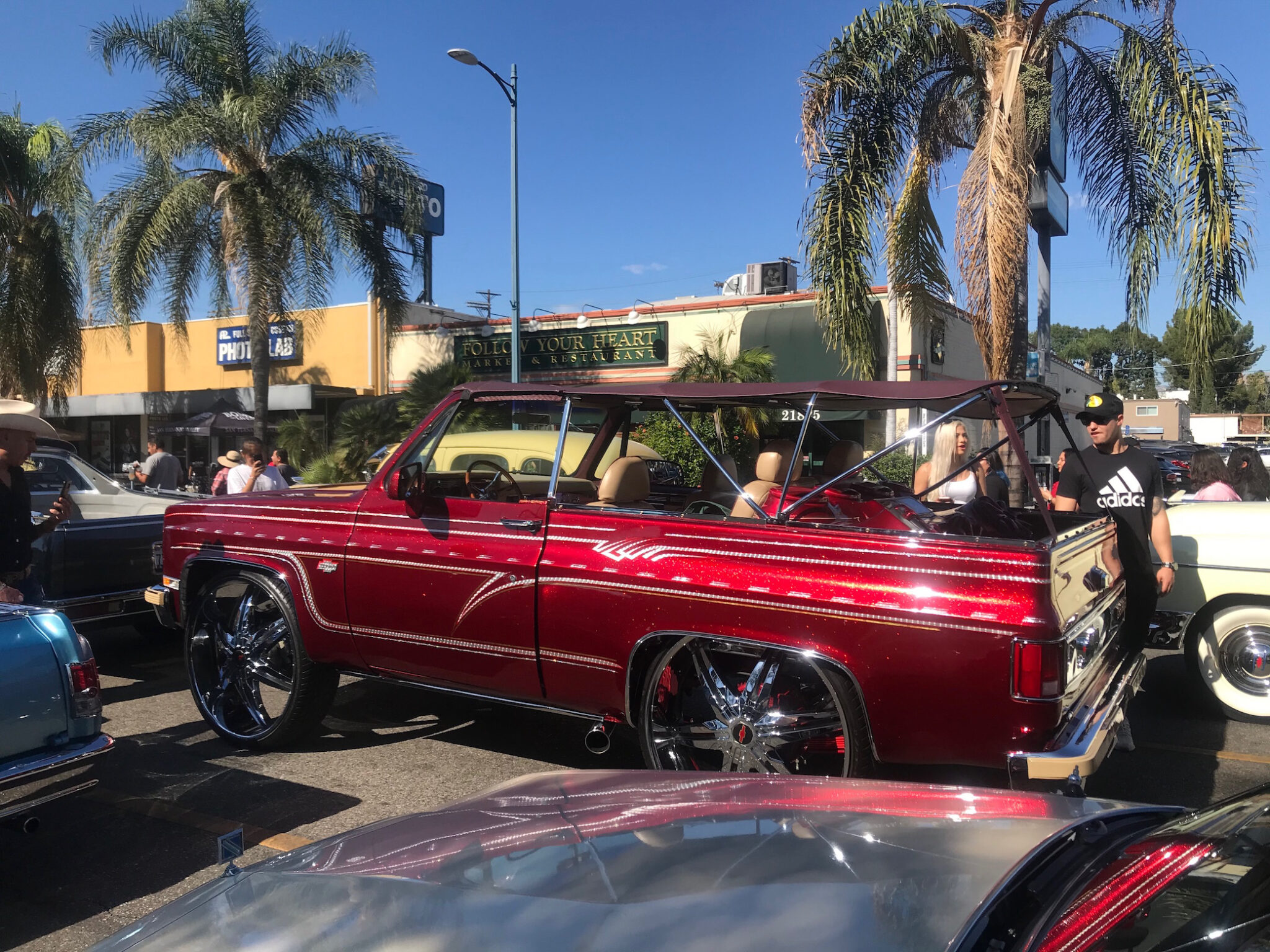 My video link is here or click below:
It was the greatest intersection of old skool hip hop, Mexican culture and car enthusiasts I've ever seen. But the best part wasn't even the cars. It was the kids: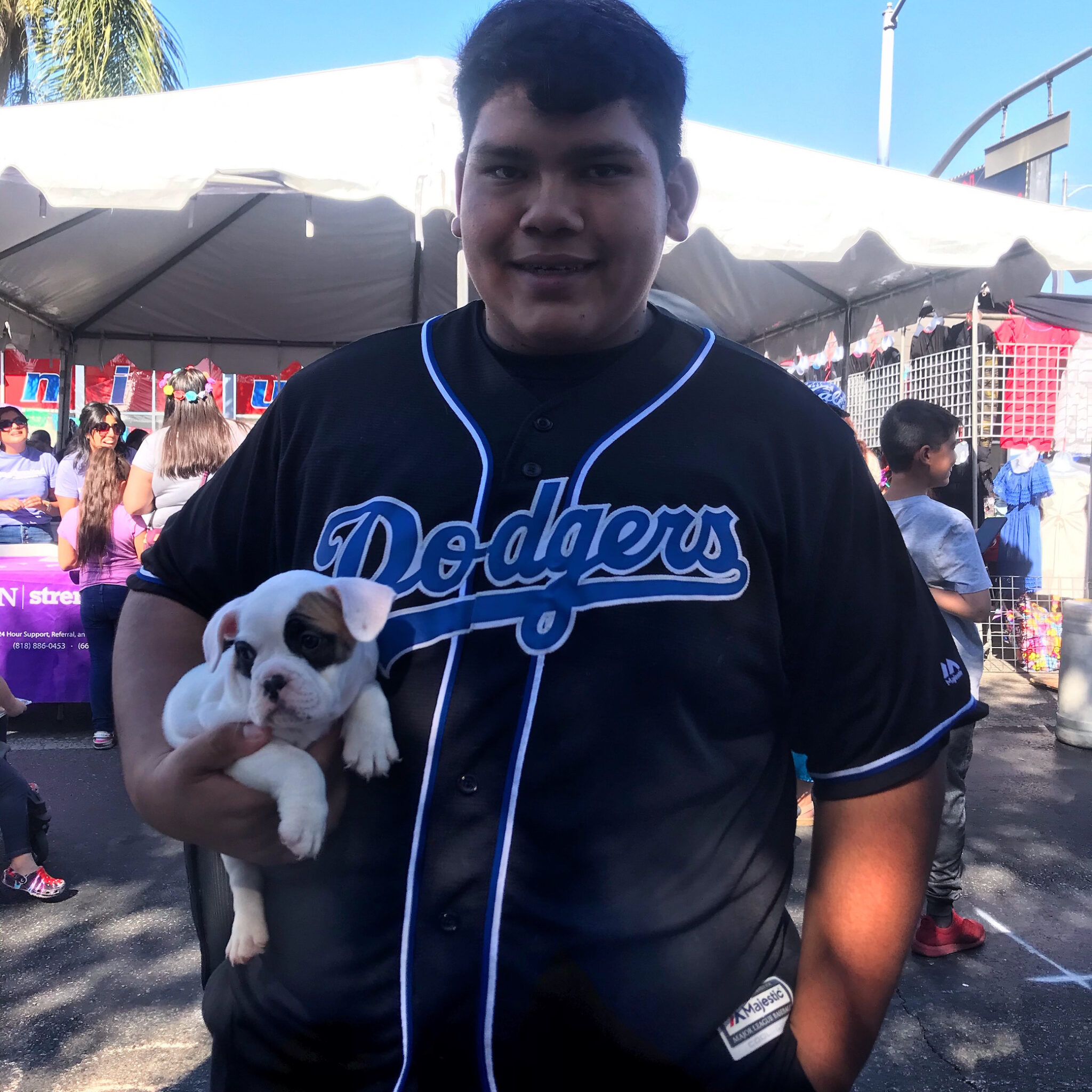 The families: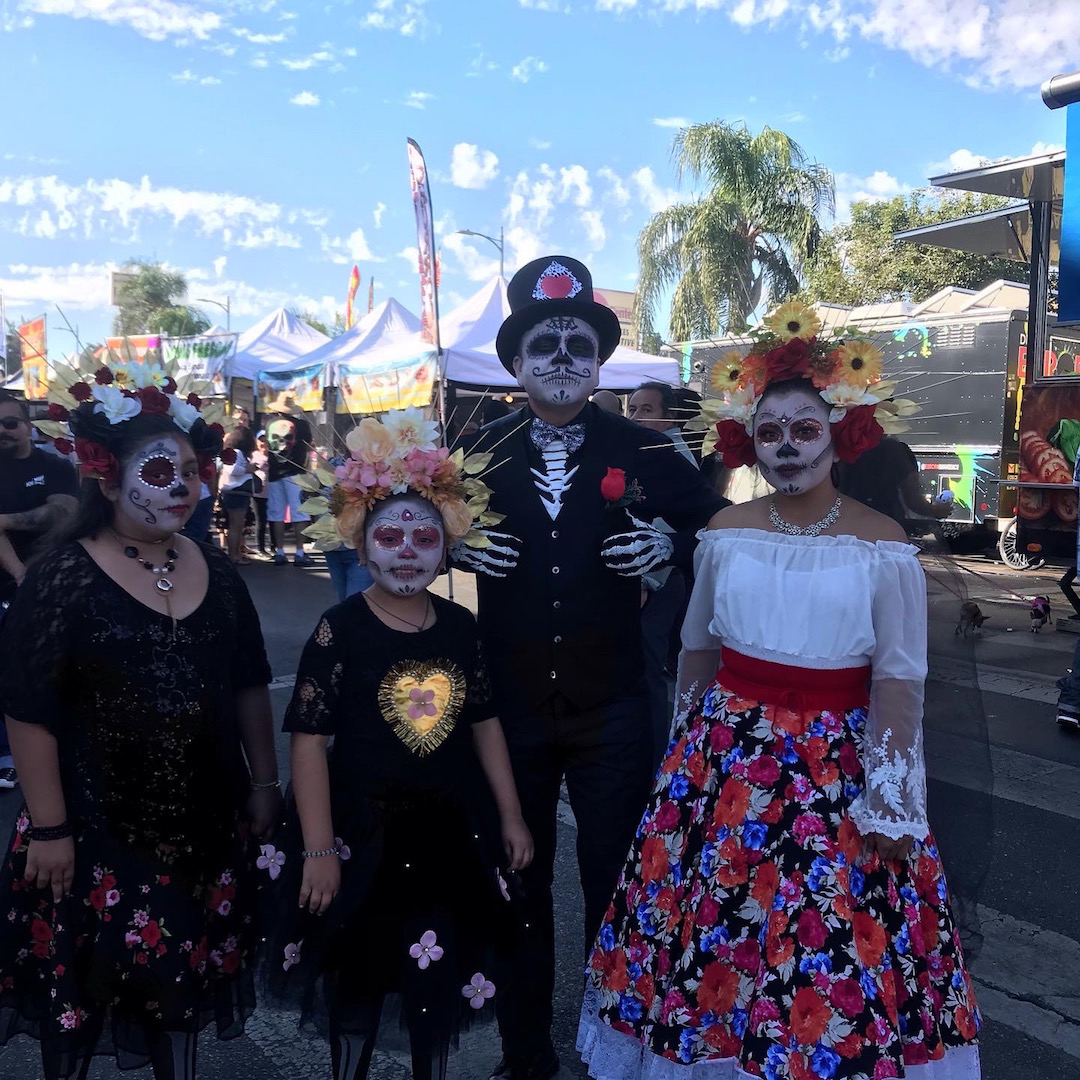 And the altars: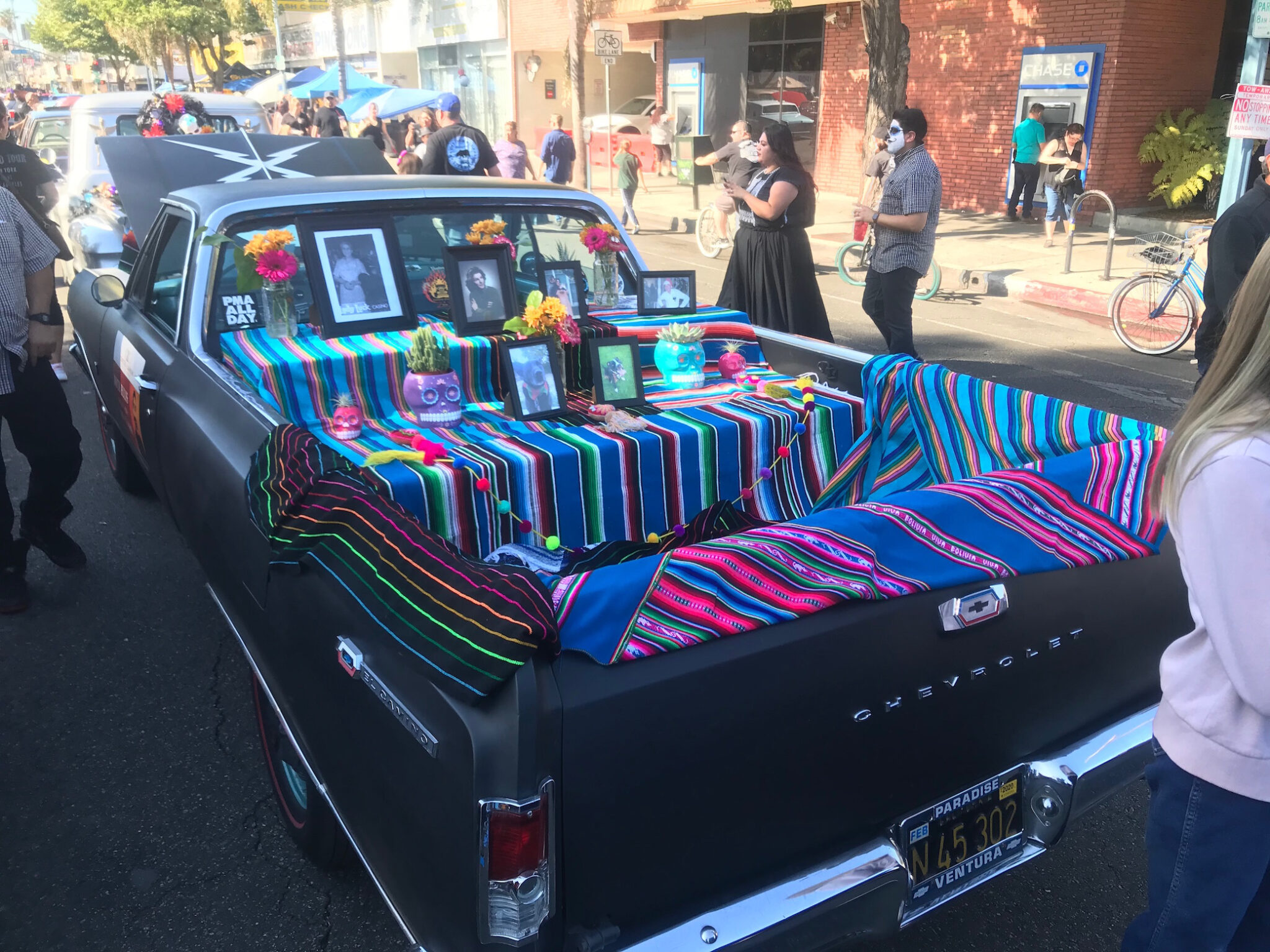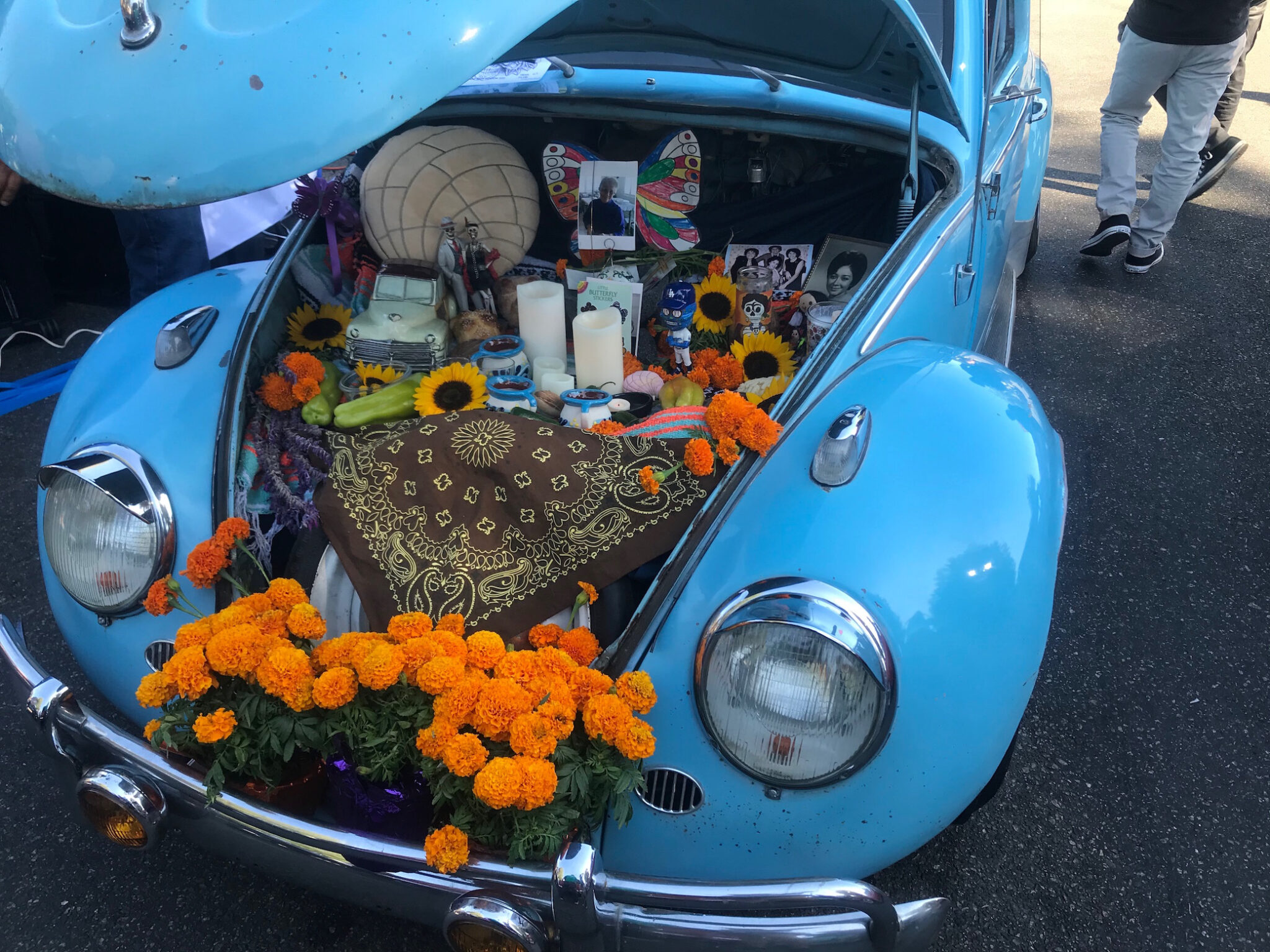 As someone whose family is largely deceased, I couldn't help but tear up. I'd like to think that honor my mom at every visit to TJ Maxx. And my dad certainly gets a nod every time I see a cherry Jaguar E-type. But to create a memorial in the bed of an El Camino, in the hood of a Beetle, or in the passenger seat of a lowered Impala SS never quite occurred to me.
But after this event, I realized that when I'm cold and dead, I hope my kids remember me in a manner like this. A method that is bold, celebratory and exceptionally LA. Bring it on!