I love driving new cars. It is such a blast. But before I dive headfirst into the most remarkable new cars of this year, I want to be sure to tell you all about the best cars I drove in 2022. Each of these cars represents vehicles that I would actually buy myself. And because there's a lag between what I drive and what ends up on dealership lots, this may just be useful for anyone looking to buy any of the following: a luxury SUV, a sports car, an electric vehicle, or a sensible car. Let's get into it.
Best Luxury SUV: Genesis GV70
Runner Up: Lexus RX500h F-sport
Now, if you're sitting here wondering, "What the heck is Genesis?" Don't panic. I wrote a post for people like you. Read it here. In a nutshell, it's the luxury brand for Hyundai/Kia. Before you get all snooty and think that only German brands know how to do luxury, think again, my excellent friends. Genesis is coming for your beautifully manicured driveway and based on what I've driven, you'll beg them to hand you the keys.
My full review of the GV70 is here. But, just when I thought this car couldn't get any better, this fall, they launched it in an ALL-ELECTRIC version. While I haven't driven that yet, I can't recommend this vehicle enough:
The runner-up in this category is something I didn't see coming. The Lexus RX500h F-Sport. I've never been a fan of the RX line. It always felt a little too wobbly and loose to be a luxury SUV. But his model…wooooooah! It was an absolute joy to drive. Check it out:
Best Sports Car: Mazda MX-5
Runner Up: Nissan Z
That's right, boys and girls, the Miata still reigns supreme. There are a lot of sportscars that I love. Most of them rhyme with Porsche. But this silly little Mazda still sticks in my craw. In fact, it's become commonplace that Frey and I will be driving along, and she'll turn to me and say, "You know what would make today even better?" Then we say, in unison, "MX-5." It's a thing, people. Read my MX-5 post here and watch the full review video here.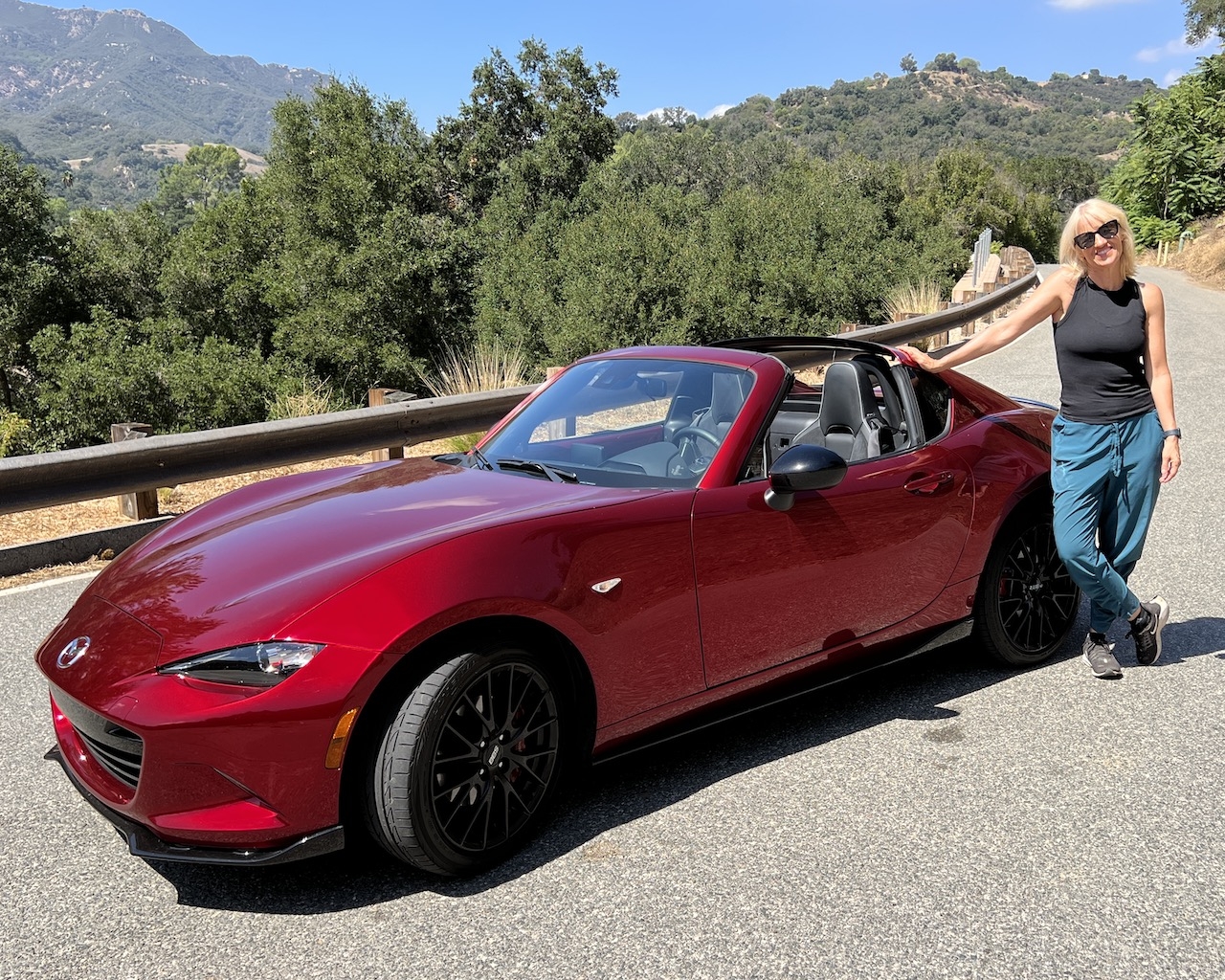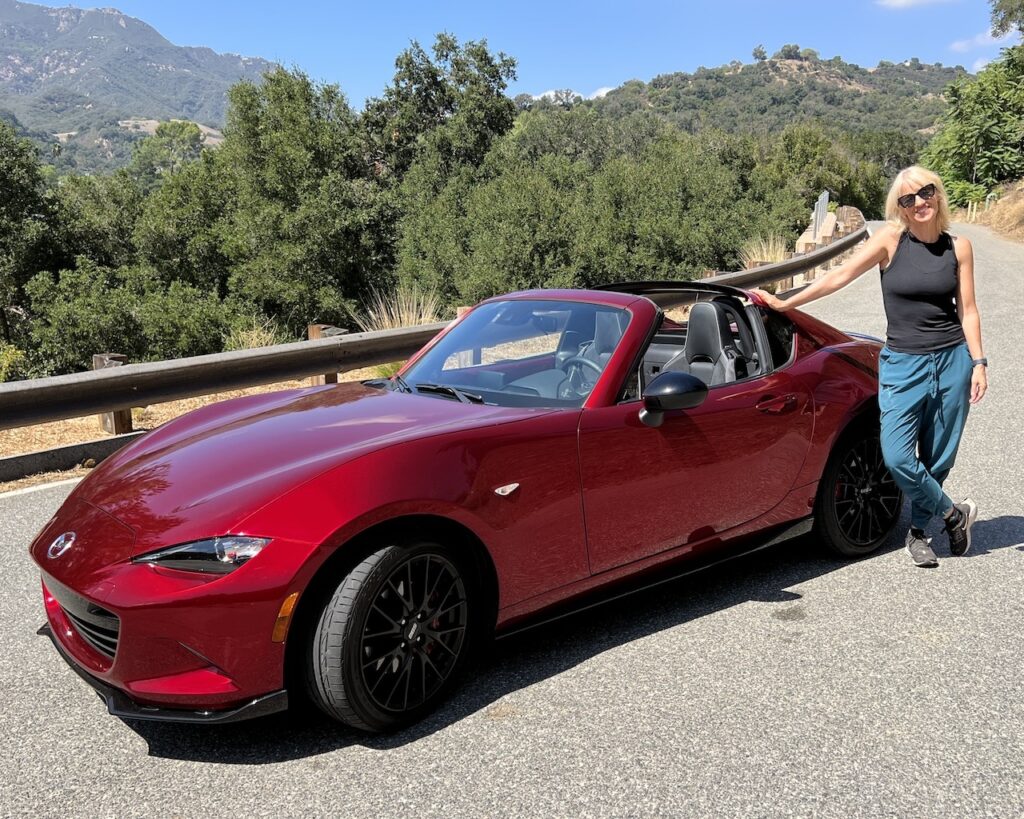 I only got a day in the Nissan Z Car. But that was enough to leave a very strong impression. I was skeptical from the get-go. The Z Car is sacred to me, and the idea of bringing it back felt like a losing proposition. But the more I learned, the more I had to drive it. When I did, it was a blast. Stay tuned for a full review.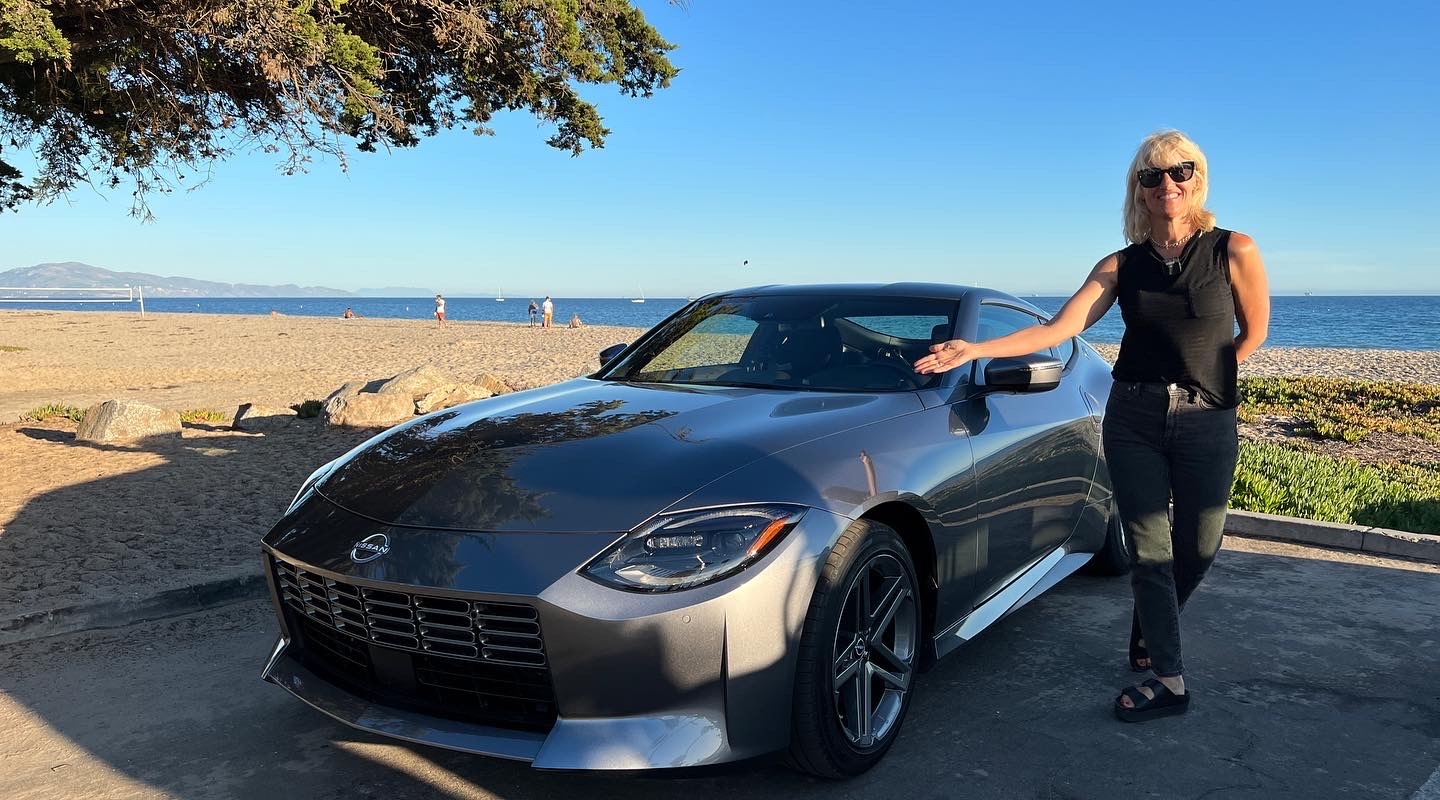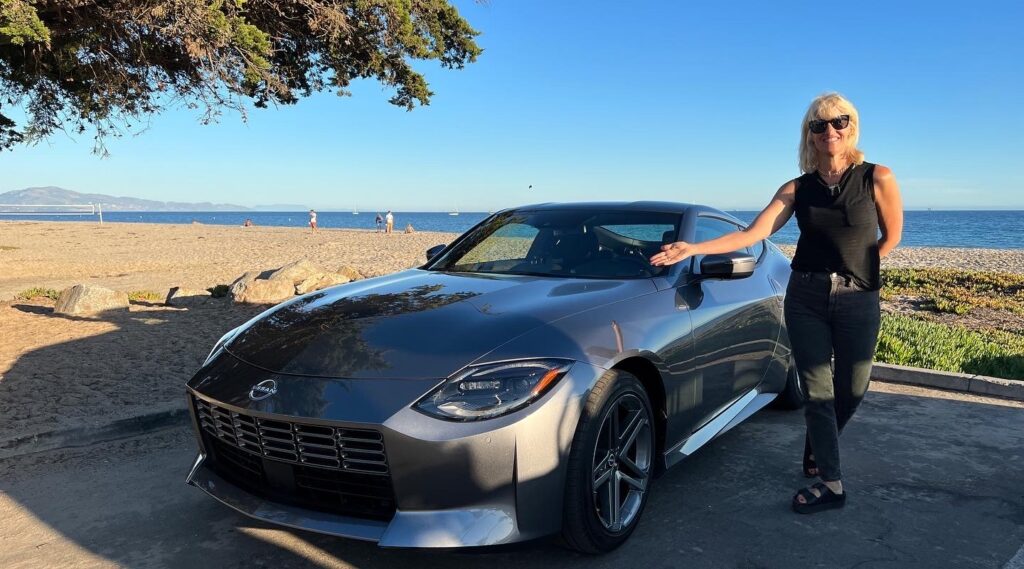 Best EV: Volvo C40 Recharge
Runner up: Hyundai IONIQ 5
I love Volvos. So I was bound to be impressed with the C40 Recharge. At least, that's what I hoped. If I'm honest, at first, I wasn't so sure about the whole CUV body style. But it's really grown on me. What I can't shake is the feeling of being behind the wheel of that bad boy. I've driven the entire Volvo lineup and this, so far, is my absolute fave and certainly one of the best cars I drove in 2022.
Speaking of weird body styles, how about this IONIQ 5?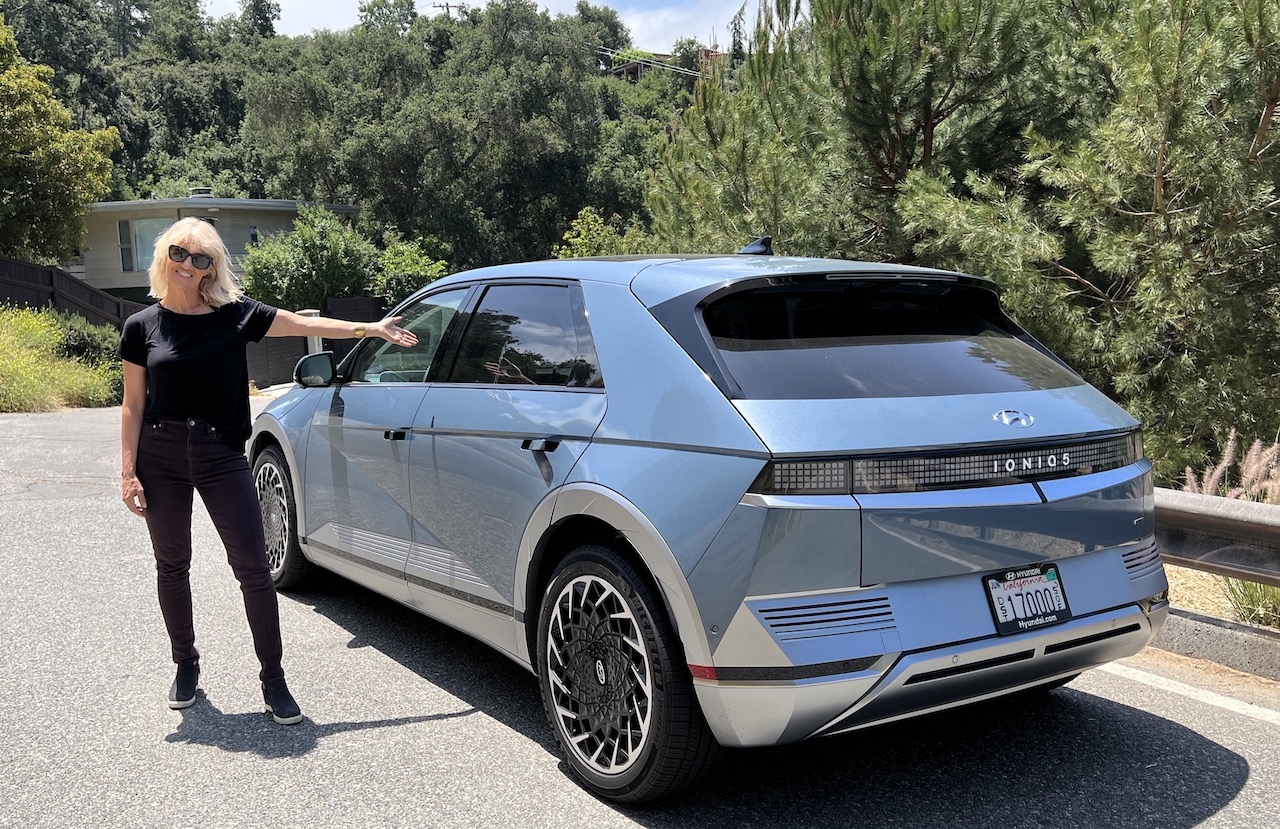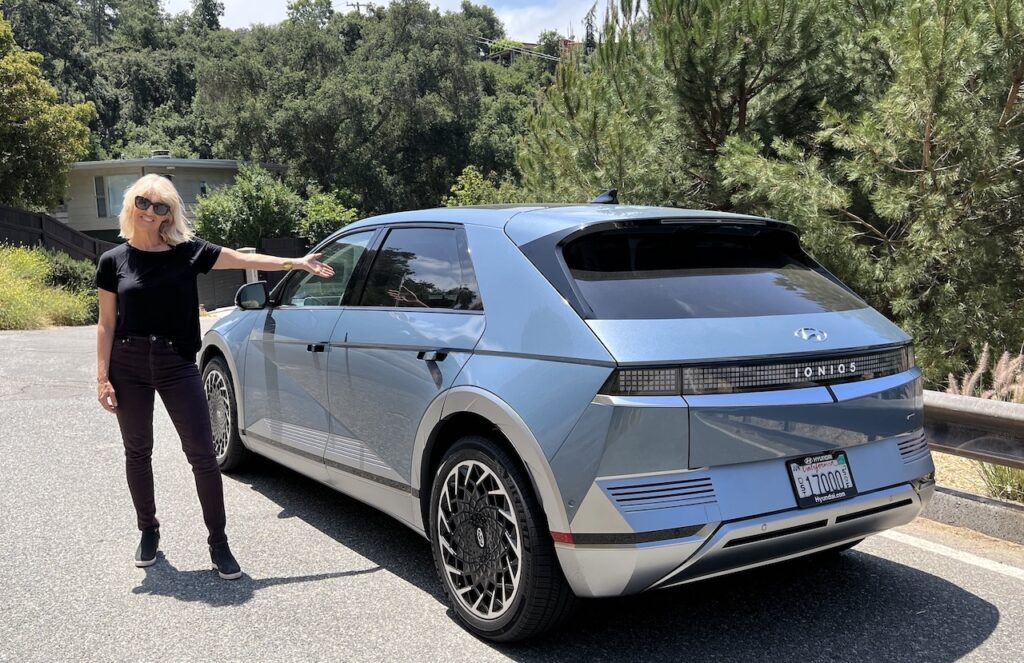 This car combines two of my favorite things– the simple interface of the latest Hyundai vehicles, and the rocketship nature of an EV. I had a blast in this car and am delighted to see so many on the road. To watch the video review, click here.
Best Sensible Car: Hyundai Venue
Runner Up: Honda HR-V
Inflation. Recession. Lay off. Crypto meltdown. Global economic crisis. These days, the financial news can be particularly grim. So buying a fancy new car isn't exactly everyone's jam. The good news is that there are so many great affordable cars these days, and I drove some of the best cars in 2022! Case in point, this wacky little Hyundai Venue. The minute I heard I was getting it to review, I thought to myself, "Think of something nice to say, Amelia!" Then it showed up, and I found myself totally digging it. No, it's not particularly attractive. And it has zero luxury. But it's got great technology, solid safety, and a drive that wants you to think it's fancier than it is. Bravo, little Venue.
Let's not ignore this Honda HR-V because it provides an exceptional bang for the buck. In fact, the other day, my daughter (who is naturally a car snob) said, 'What is that? I'd drive that!' When I told her it was a Honda, she said, "Oh, I thought it was a Porsche. Forget it." Haha.
Unlike the Venue, the HR-V has tremendous curb appeal. But Hyundai wins this category because the interface of the Venue is simply better. Maybe next year Honda!
Now, remember, I don't drive everything. So if I've left something off of this list and you're curious about it, reach out to me on social. I'll let you know if I've driven it and if I liked it. If I haven't, I'll connect you with someone who has!
Coming up soon: the Lucid Air Review, the new Toyota Highlander, and highlights from the Chicago Auto Show.