The New York Auto Show is in just over two weeks and I'm ready– ready for a crazy, new Toyota Prius.
Toyota has historically been my go-to brand for awesome auto show customizations.  Here are some of my faves: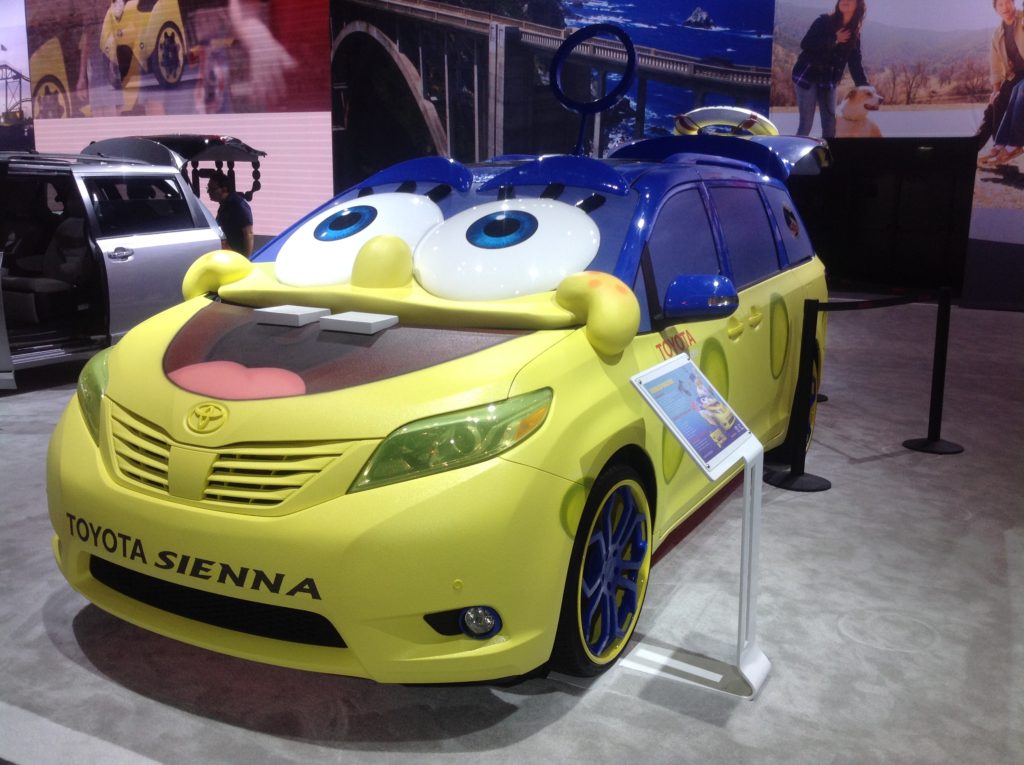 The Spongebob Sienna. Classic.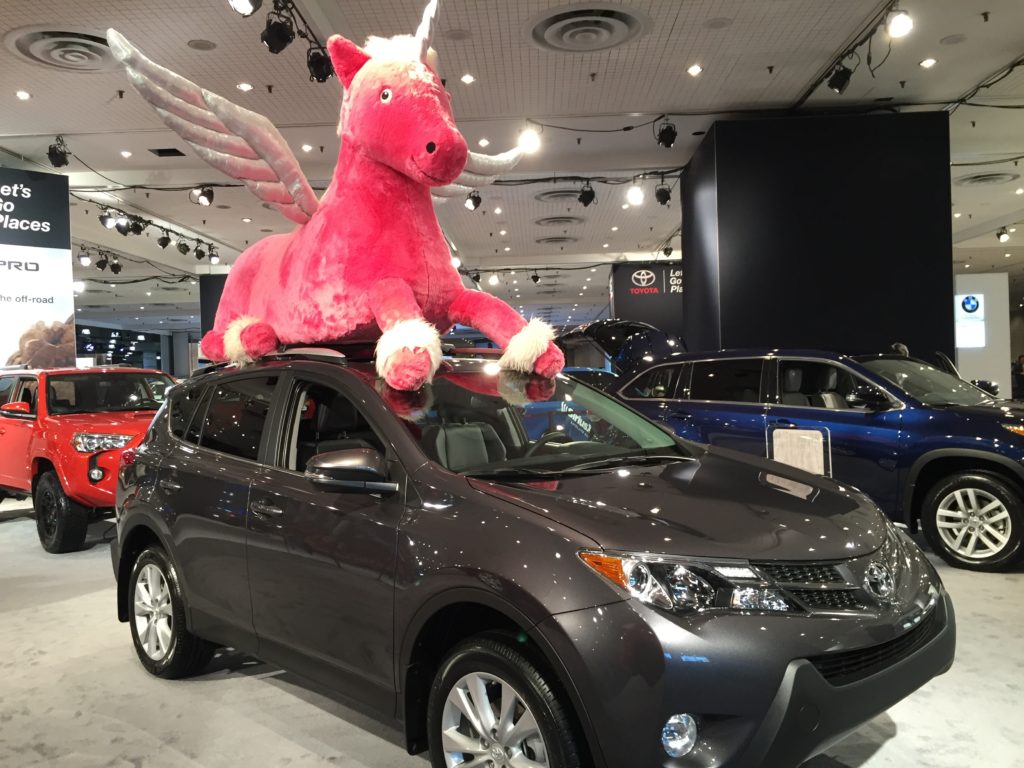 Pop a pink unicorn on any vehicle and you have my immediate attention.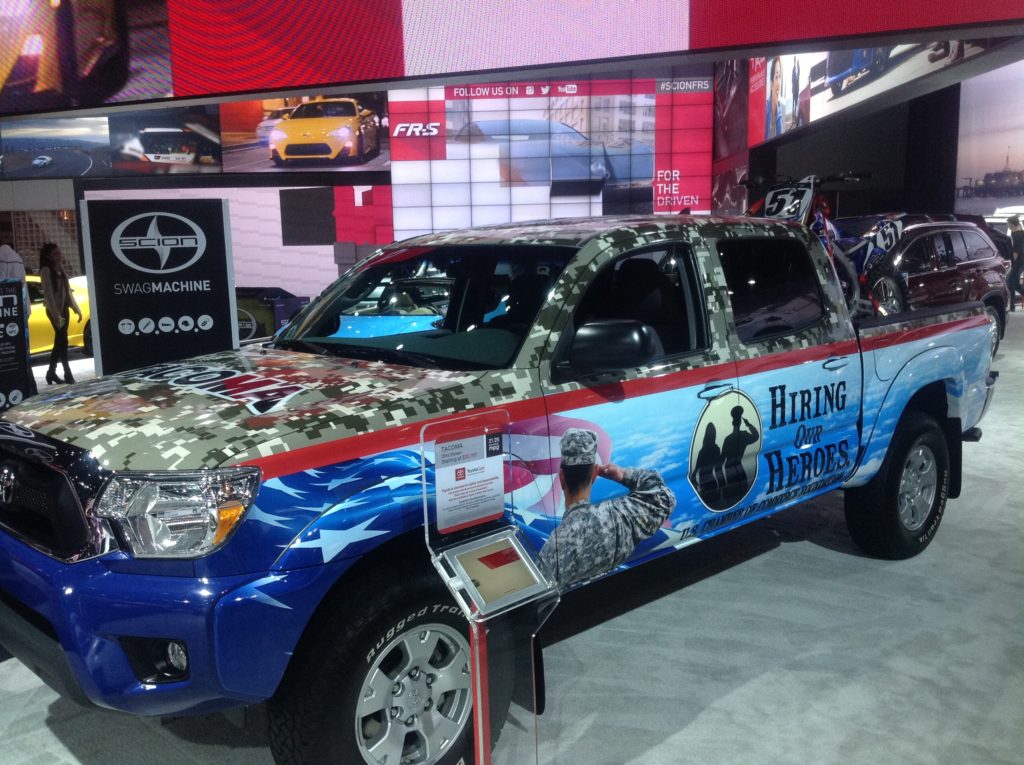 Respect & most importantly, employment is what our vets need and deserve. Well done, Toyota.
Now, just on the heels of rolling out the 4th gen Prius, they've got plenty of celebrate. The new version of LA's hottest car has more safety features, more tech fun but most importantly– a double wishbone suspension & and lower center of gravity for better handling. Normally, this is where I'd put a smartass comment and roll my eyes. But did you see that Super Bowl Ad? (watch it here)  It made me want to star in a Ronin remake with the Prius 4 as my getaway car.
As awesome as this new Prius sounds, its popularity is going to require many to trick it out– or else we will be pacing the carpark at Trader Joes as our mochi melts in the cart.  So here are some brilliant ideas from Prius lovers around the world: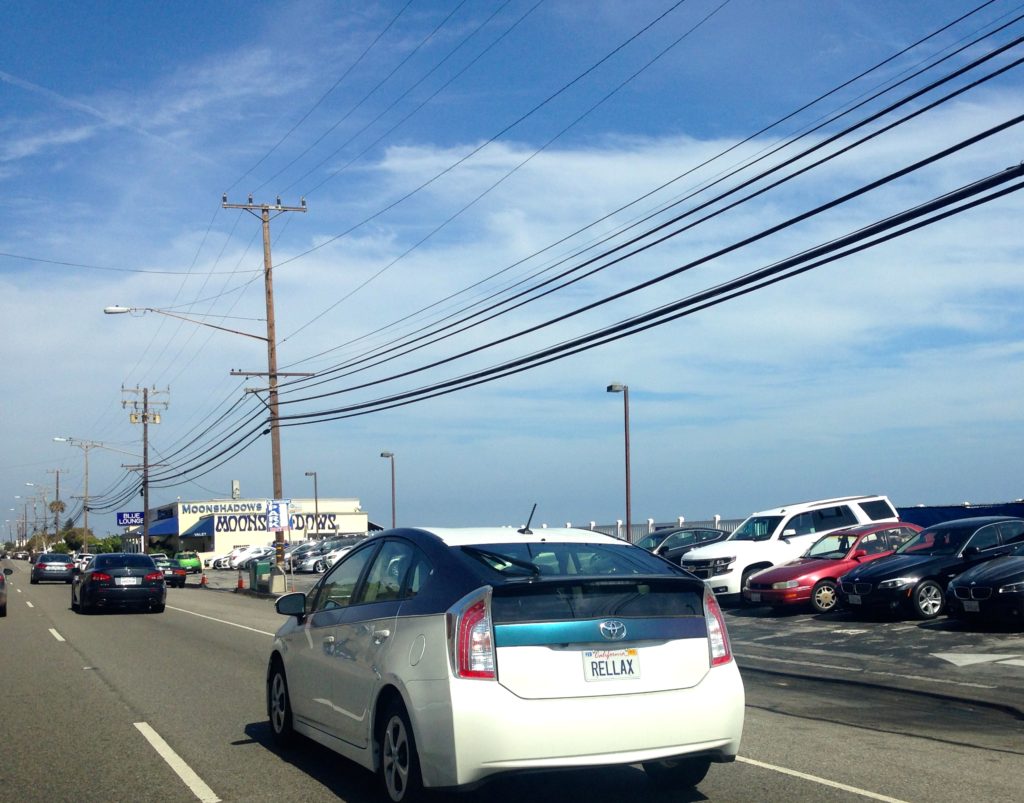 Spotted on PCH in Malibu. Everyone loves a sparkly hybrid, especially when it's zooming past you…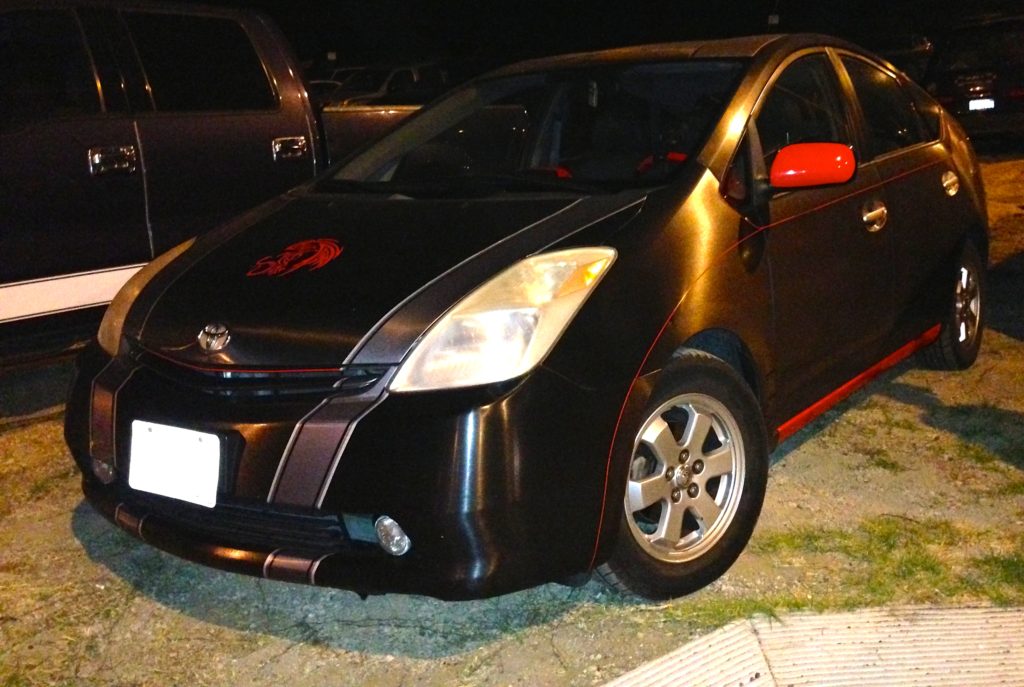 Black ninja stuff. It is a great way to honor your badass Japanese roots.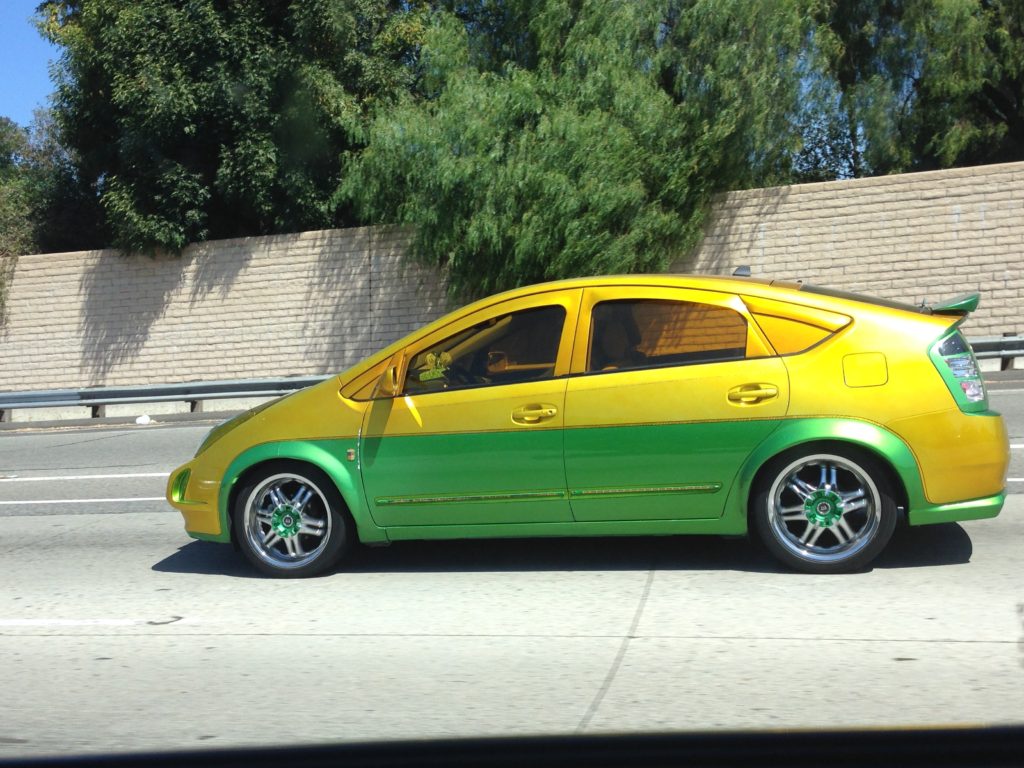 Or a little lemon/lime magic? This winner is courtesy of the king, Mr George Barris.
So please Toyota, show me what kind of Prius 4 modification madness you can dream up for this great event. Maybe a sexy subway themed wrap, or an interior lined in faux fur or maybe Banksy wants to get his Prius on. If all else fails, there's always duct tape!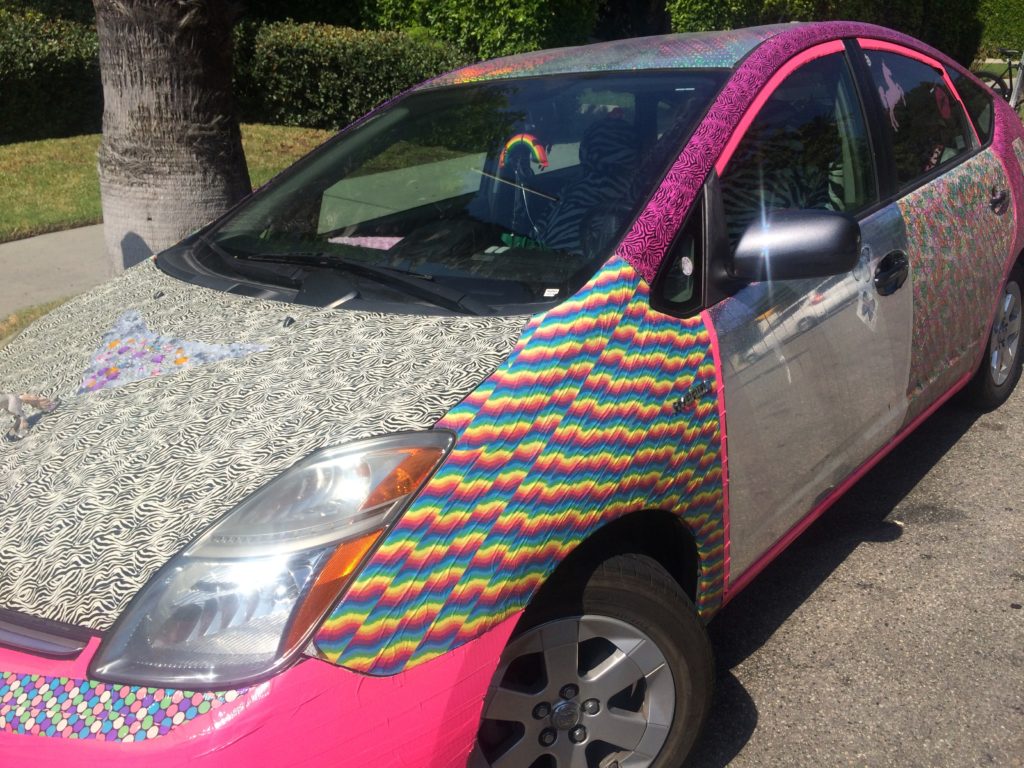 To see what Toyota pulls off at this year's show, go!  You can even enter SheBuysCars giveaway here for free tickets and some spending money! (This is a sponsored post, but I'm feeling it regardless…)