Let's get the dirty work out of the way right now. Yes, it's called a "Pole Star" and no, it doesn't come with a glovebox full of $20 bills. Nope, there's no thong required, and twerking is not a part of the package. Frankly, there's absolutely nothing dirty about the Polestar 2.
And I'm ok with that. You may be too. Some people want their EVs to be rocket ships. Others want an EV power to reflect their power suit, the Tesla Model S being the official vehicle of swinging dicks. There is also the ugly EVs that say "look at me, I'm greener than you and this may suck to drive and is even worse to look at, but at least I'm not burning fossil fuels, bitch!" The Polestar 2 is none of these vehicles. The Polestar is a simple, elegant ride that is beautifully realized and strongly executed. Imagine that!
What's Great About The Polestar 2
Polestar Is Volvo's Bro
You may remember when Polestar was a performance arm of Volvo Cars (see my review of the XC60 Polestar here). Then, very quietly, Polestar started making their own EVs in parallel to Volvo. I'm not sure I get the strategy, but the results so far are the GORGEOUS limited-production Polestar 1 and this, the Polestar 2, which is supposed to be Polestar's entry into the mass market.
This means that the two companies share technologies, some production efficiencies, and clearly more than a little design. But who cares when the end result is this: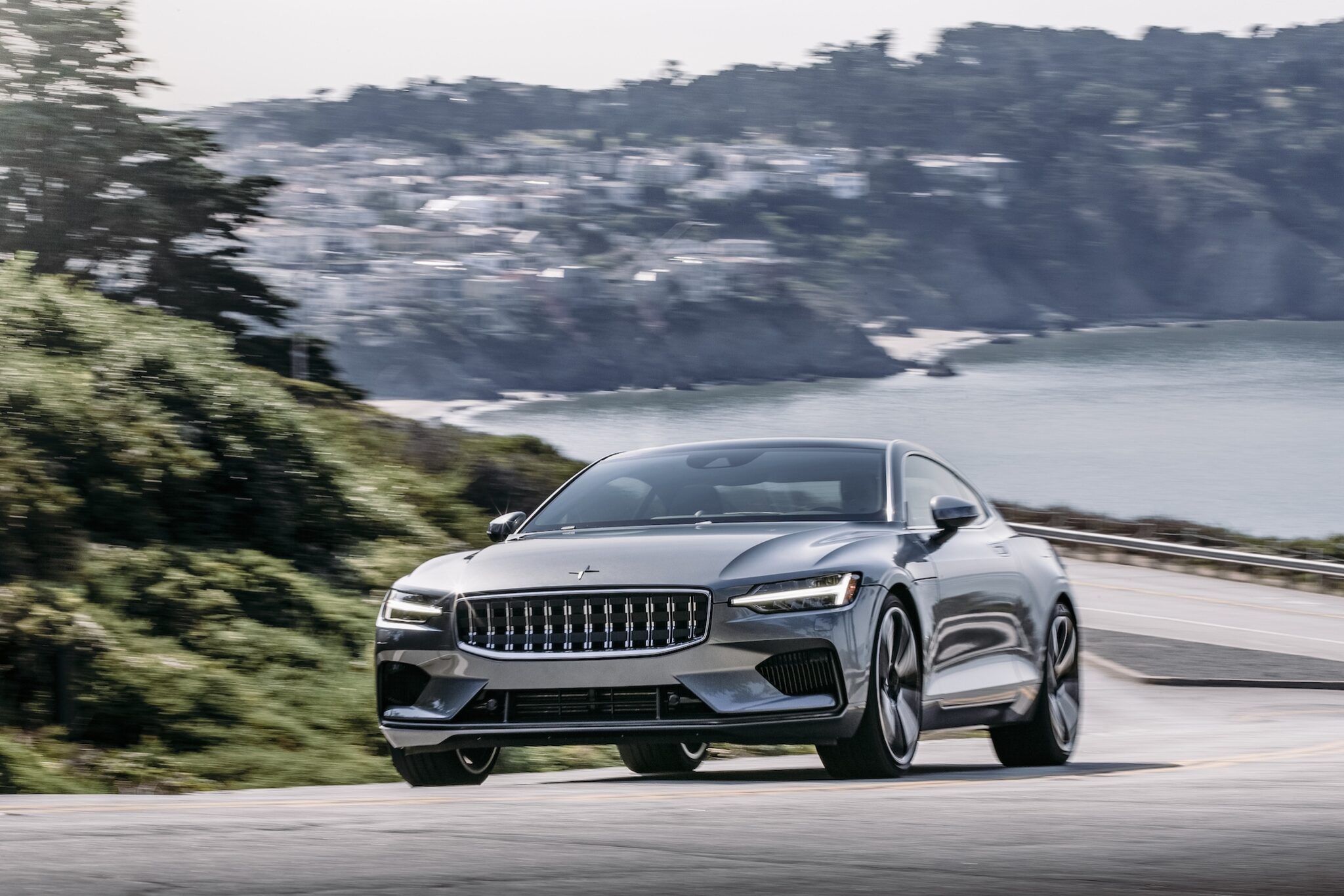 The Polestar 2 Is Beautifully Designed
Like the Polestar 1, the exterior design of the Polestar may not be groundbreaking, but it is beautiful. Everyone time I see one on the road, I do a double-take.
This extends into the vehicle interior, which like modern Volvos, is simple, elegant, and very close to flawless. But the Polestar has more elevated finishes than most Volvos and that makes it feel next level.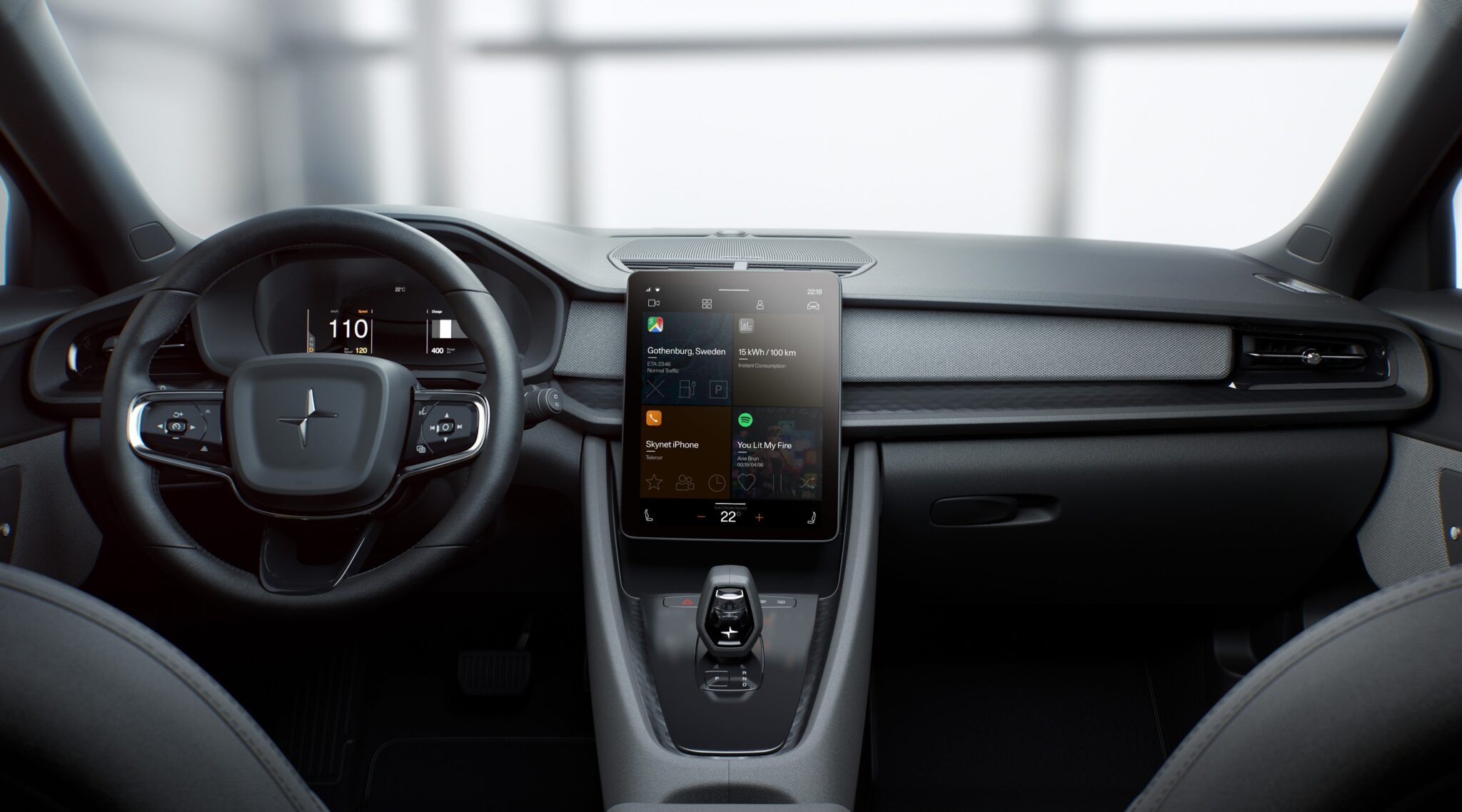 What's Good
The Polestar 2 drives really well. Available in both dual and single motor options, the trim I drove was the twin motor Launch Edition. It certainly didn't melt any faces, but it was a very civilized, comfortable ride.
The handling is incredibly agile, with super responsive steering, strong Brembo brakes, and a flawless suspension. It's worth noting that the dual-motor option has more power and AWD, plus 20" wheels which certainly helped butter my biscuit. With a 0-60 time under 4.2 seconds, the 402 hp and 487 lb.-ft. of torque, this vehicle is no slug. The cornering was exceptional too.
What's Meh
Much like the Polestar trimmed Volvos, the Polestar 2 has adjustable Ohlins dampers, but they have to be adjusted manually, which blows. Guys, how many people will do that? Zero. Though I didn't feel that the Polestar 2 scratched my enthusiast itch, it is a perfectly capable car.
What Blows
One thing that was disappointing was the back seat. After my occupants complained that they were "like concrete" I jumped back there to test them out. They're not wrong. One could assume they're ergonomic, but they're simply not nice. Personally, this wouldn't stop me from buying one, but if you regularly cart around people you need to impress, you'll need to keep this in mind.
Polestar 2: Overall
At $61,200, the Polestar 2 is a great option for people who want something smart, safe, and capable, but don't want to show off. You know, good people– I hear there are still a few around. Plus, because it qualifies for most state and federal incentives, it is can also be a straight-up bargain. The EPA-estimated range up to 233 miles (for the Launch edition), may discourage those also considering the Model 3. But to those, I say, Check Out The Build Quality (and get back to me). For more details, check out my YouTube Video.