"Mom, aren't we a little.." Freya asked.
"A little what?" I responded.
"A little WHITE for this?" she looked around nervously.
Sure, my daughter and I were the only blondes in a sea of lowriders, but I hadn't really thought of it. Before I could answer her a man grabbed me by the shoulder.
"Hey, you're that lady!" he says as he pulls me in for a big hug. "The one that writes about cars, right? Good to see you!"
"That's me! Good to see you too." I say. I think the conversation is over, Freya.
To love LA is to love Latino culture. If I were to show you one great thing from my city, I may just choose Canoga Park's Dia De Los Muertes Festival.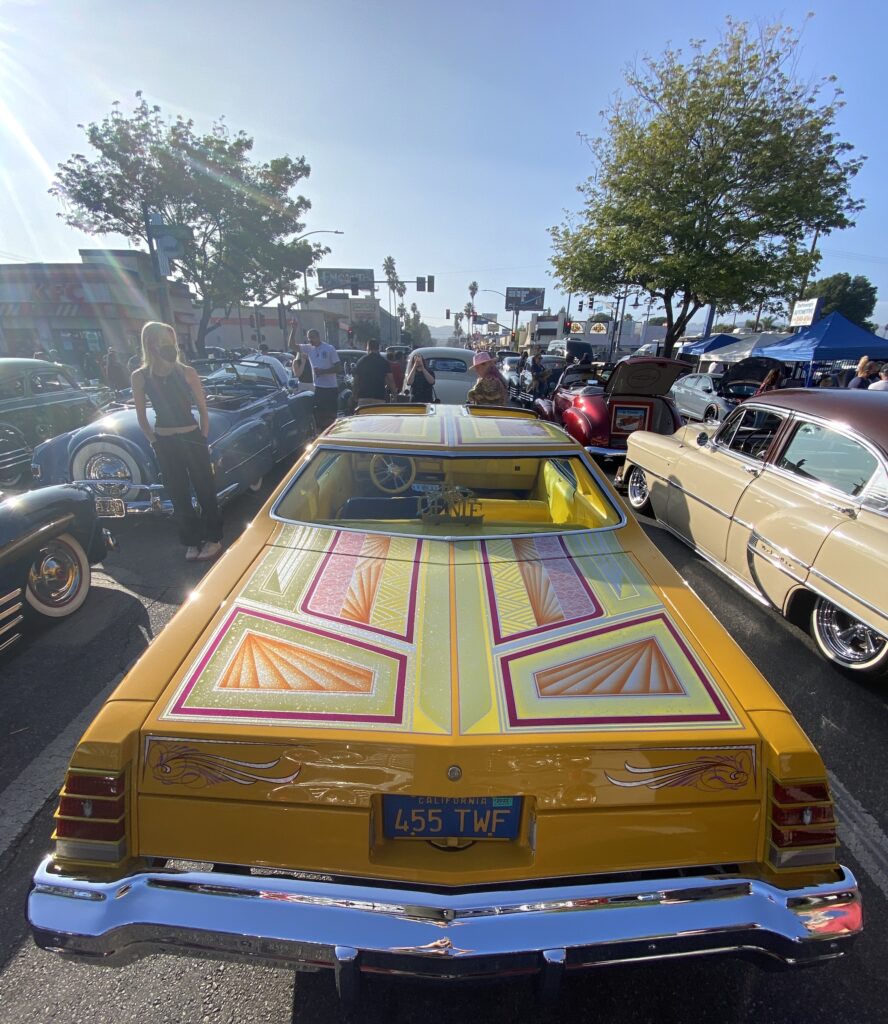 Hosted on Sherman Way, the street is shut off for a whole Sunday so that families can come and eat, dance, and look at these rolling masterpieces. And the cars are just the tip of the iceberg.
People Dress Up
From skeleton faces to big sombreros (and sometimes both), attendees big and small get their costumes on and it's rad.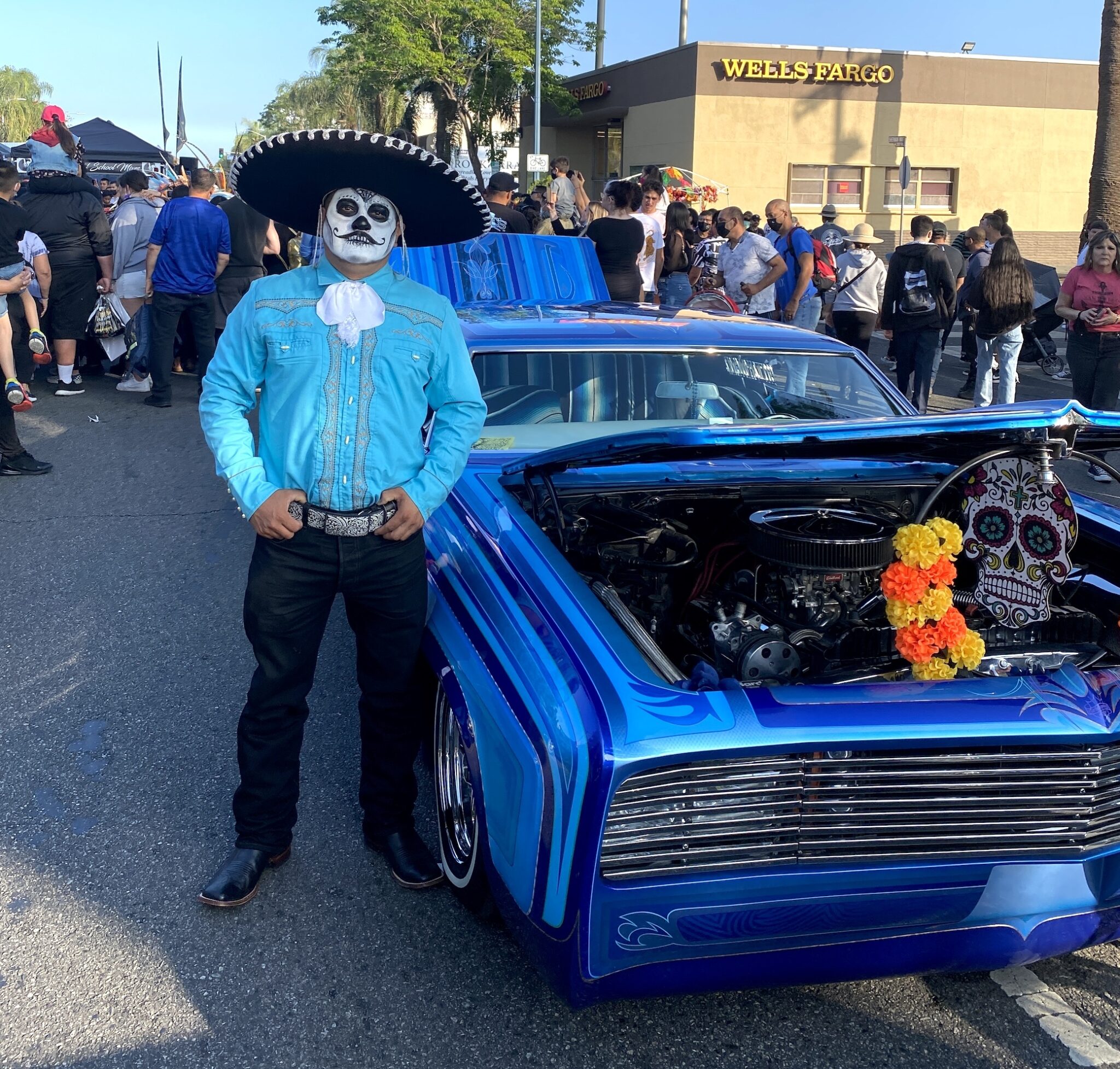 If You Think This Is Just For Men, Think Again
Women dress up too.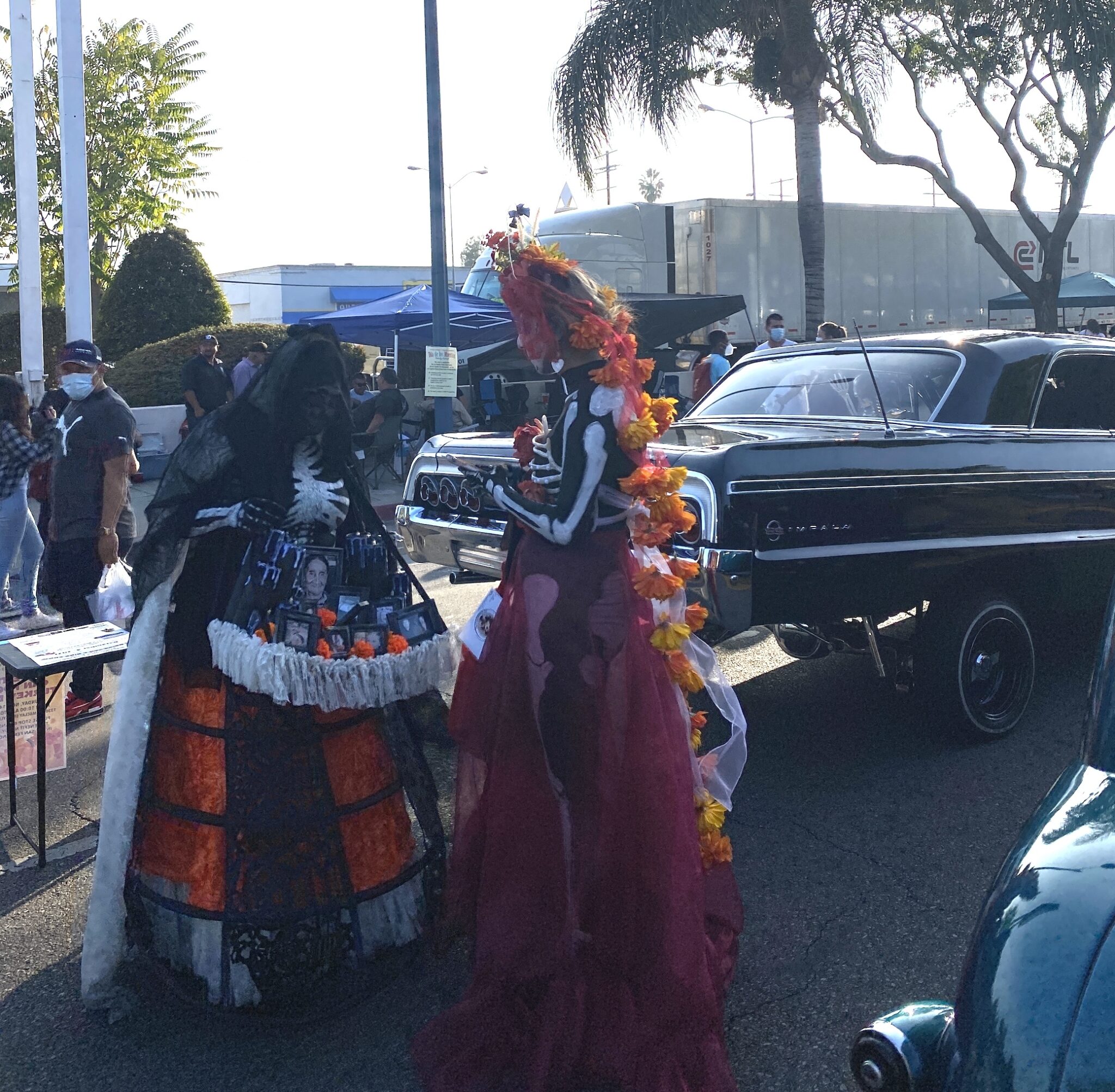 Women are also in charge.. of the blessings.
Mayan Shamanesses Bless The Vehicles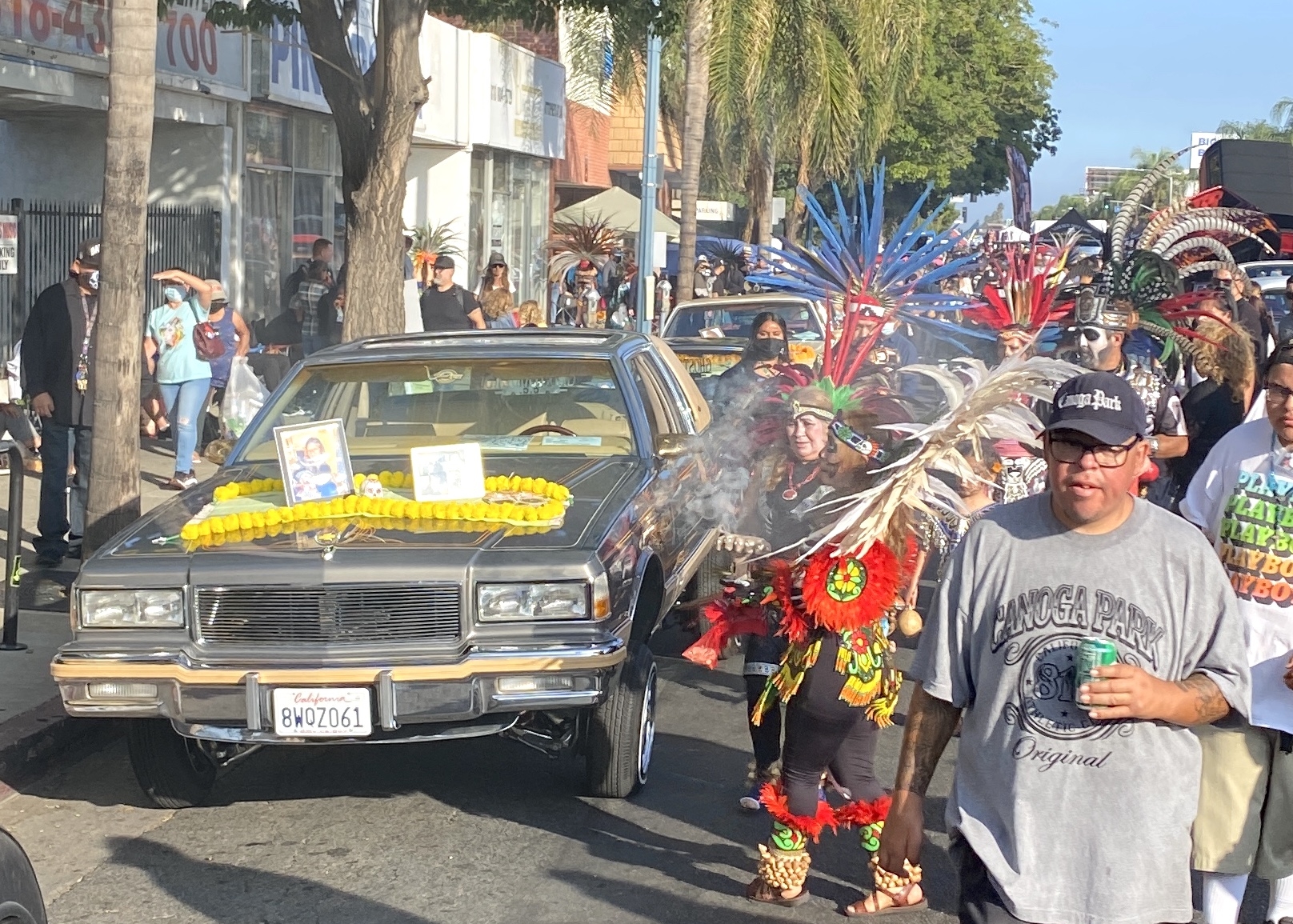 The Lowriders Have Altars
In keeping with the Dia De Los Muertes tradition, each of the lowriders is adorned with an altar. These vary from a photo with a can of Bud Light to complex, heartbreaking, tributes to lost loved ones.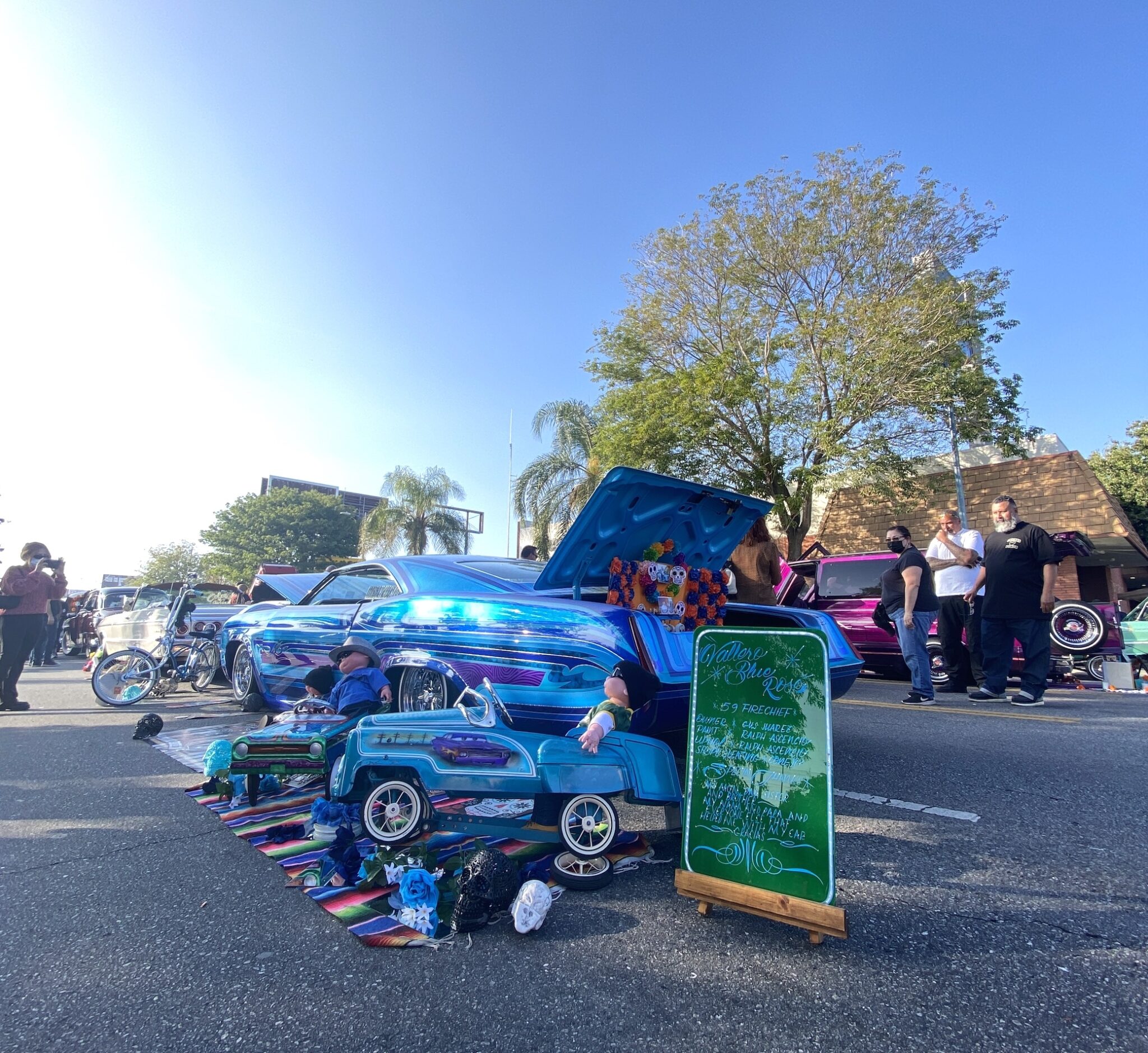 But The Show Still Has A Sense of Humor
There's plenty of smiling and laughing and even an appearance by Cheech and Chong.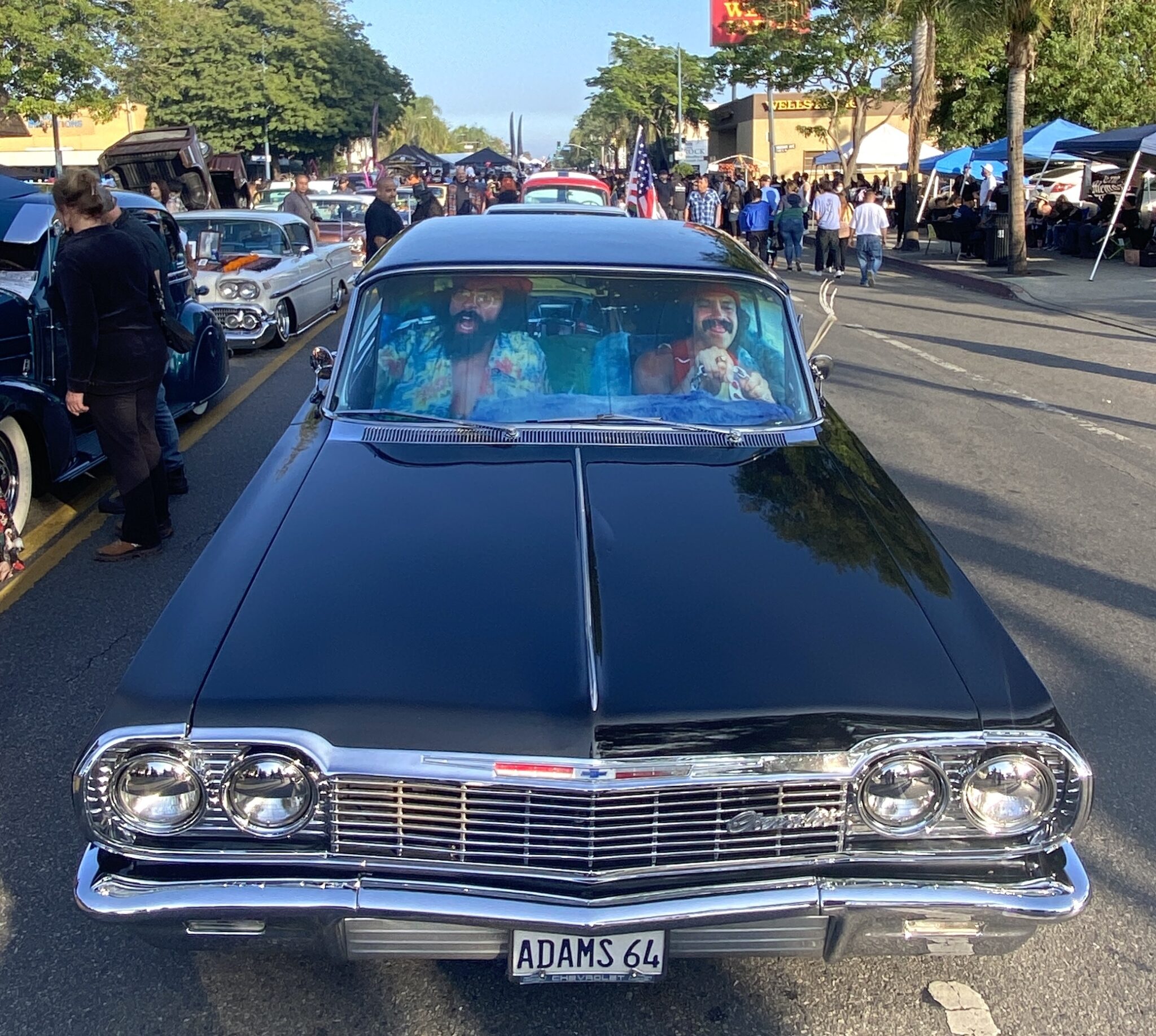 The Cars Are Magnificient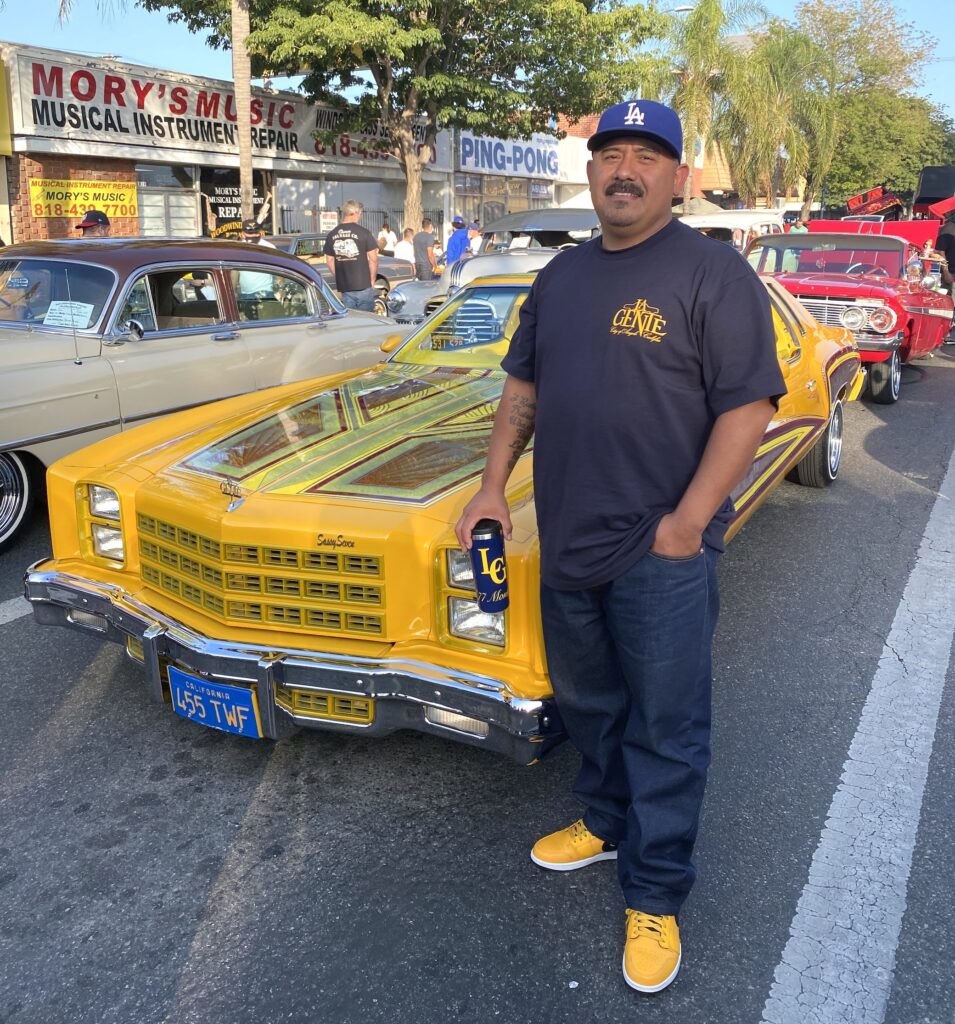 When a hearse is not just a hearse.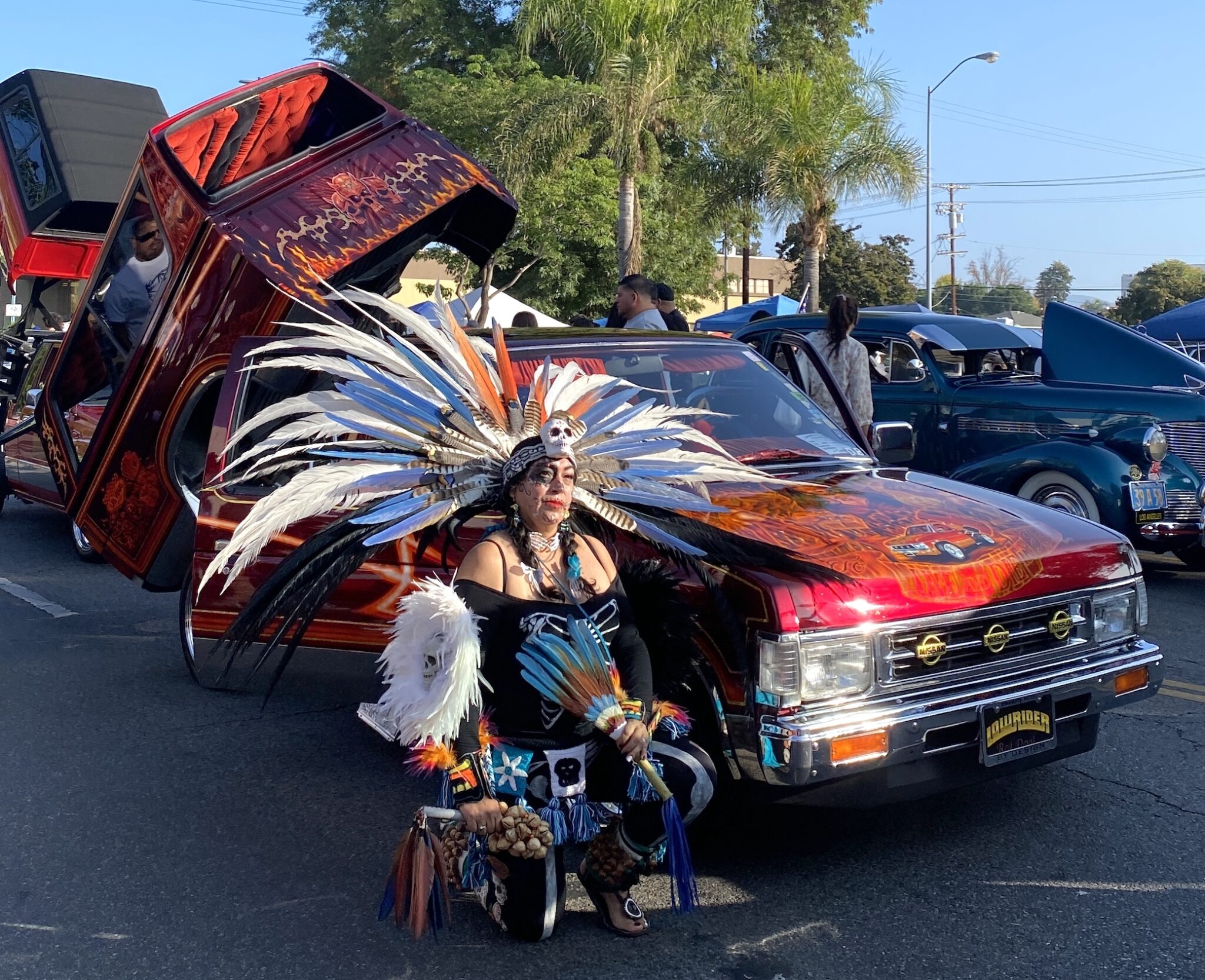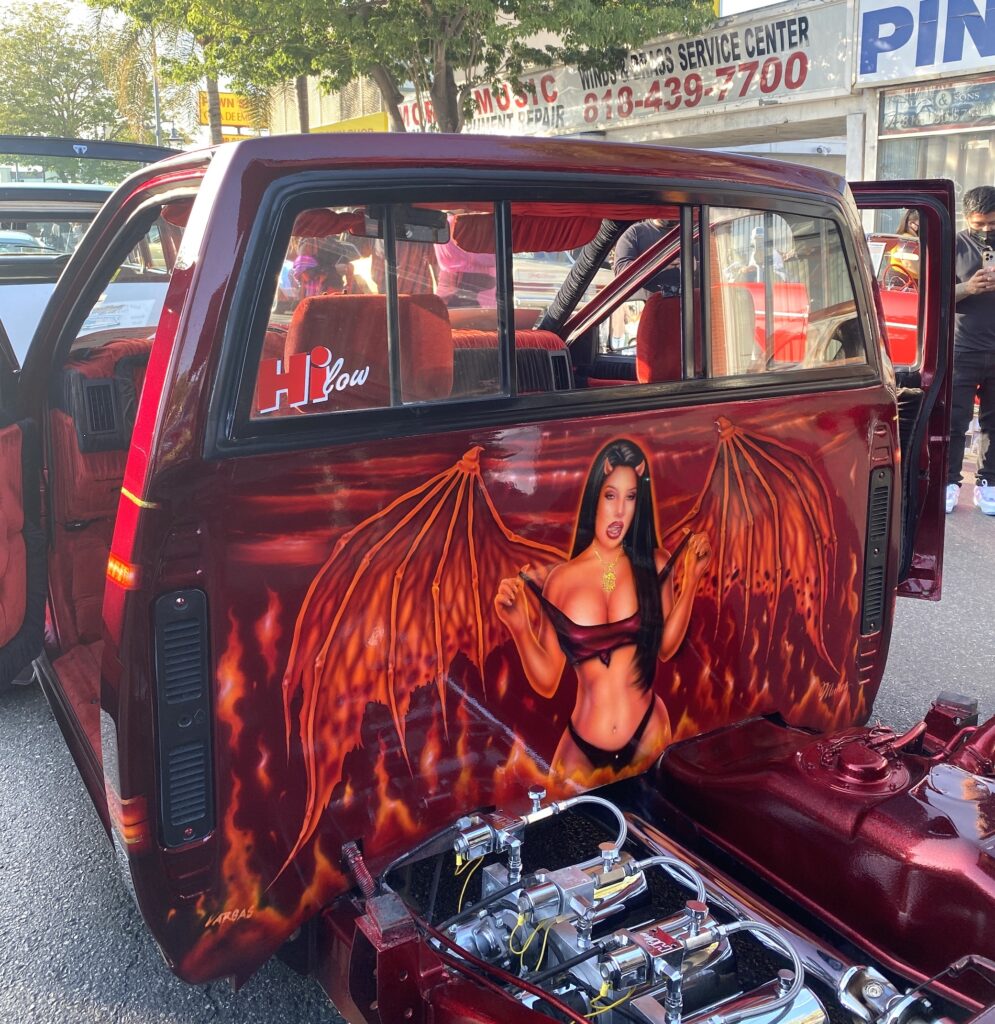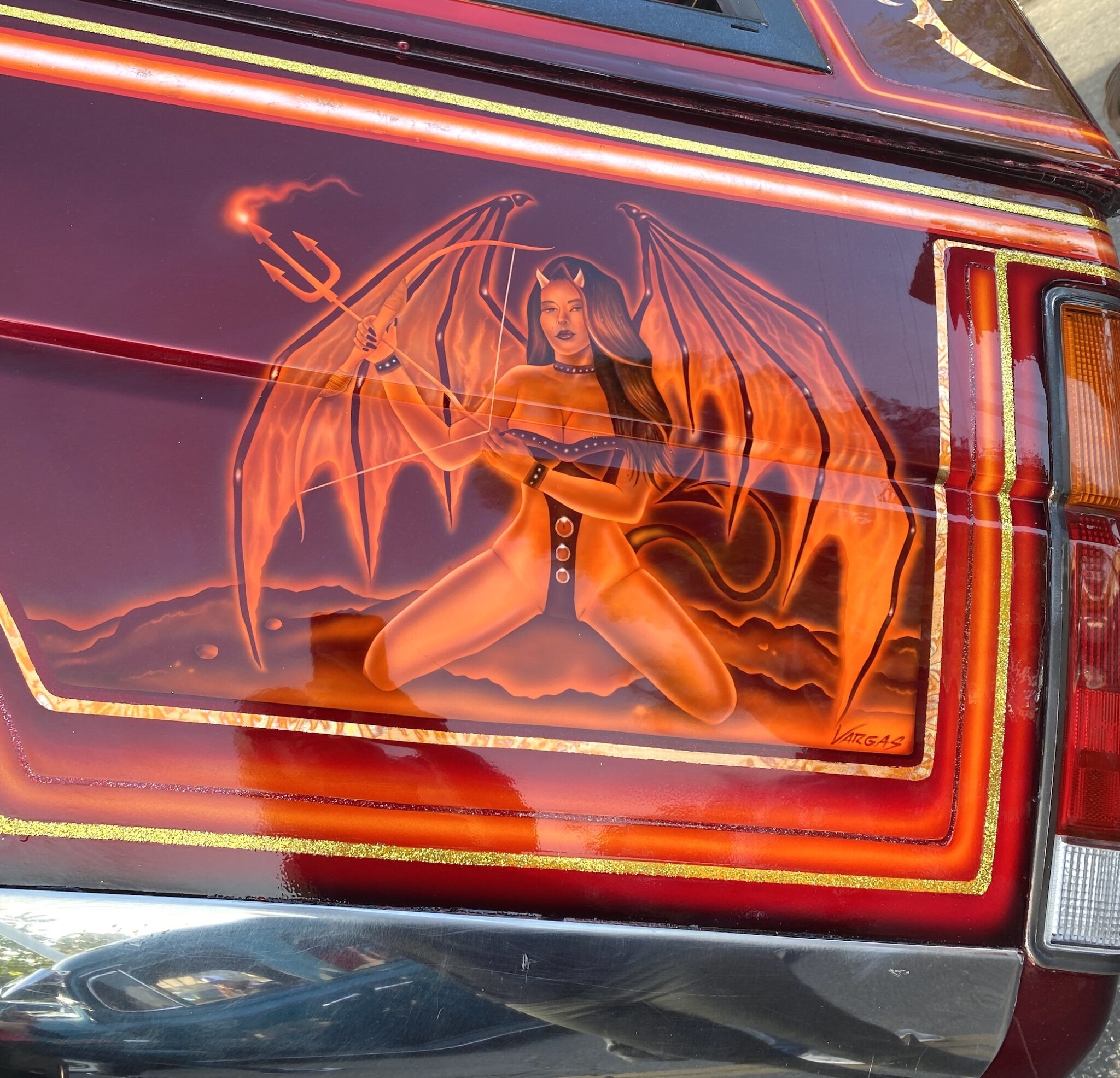 I dunno about you, but this is WAY more interesting than a blacked-out Cadillac. It may not go over well with my relatives, but bury me in this!
Obviously, there are plenty of people making lowriders. From African Americans to white guys, to people of all kinds of backgrounds, but the way this show embraces the intersection of Mexican heritage and the modern culture we can all witness on the streets is so special, so life-affirming, so very LA. I ❤️ it.
As we left, Freya asked, "It's weird we didn't run into anyone we know." My sentiments, exactly.
Via Lowriders! Viva Los Angeles!
(to see my 2019 coverage of this show, click here)