If you're a part of the Teslarti, you know that the whole brand started with one car: The Tesla Roadster. Produced from 2008-2012, the Tesla Roadster was the first production car powered by Lithium-Ion and nothing short of a rocket ship. With a 0-60 time of 3.9 seconds, it quickly became the beloved sportscar of enthusiasts and tech dorks far and wide.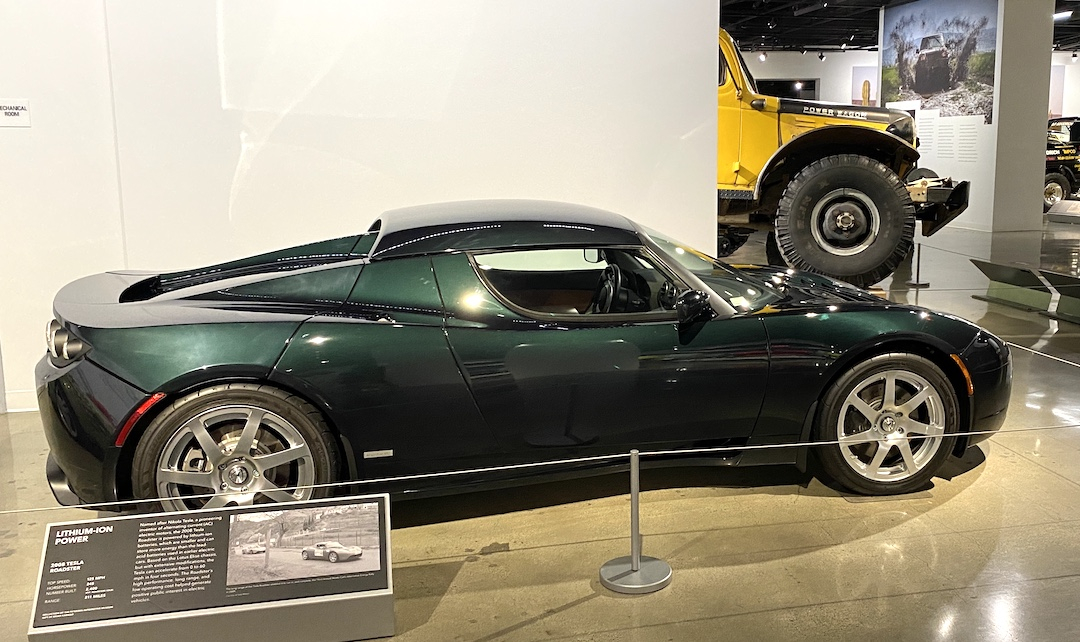 But now, thanks to the magical torque of electric motors, standard supercar 0-60 times are shorter than the average Kardashian hemline. In 2017, Elon Musk previewed a new Roadster, but they haven't shown us anything new until NOW.
I went to the Petersen Museum for a preview of the 2022 Tesla Roadster, which is available to reserve now. This thing has a zero to sixty mph time of..wait for it… 1.9 SECONDS. That's not a typo. That's less than two seconds. That's shorter than the average sneeze, shorter than the average cough, and about the time between my teenage daughter's eye rolls. This is the definition of fast.
What's even more bonkers is that this is a four-seater. That means you can strap your spouse in the front, kids in the back, and get to grandma's house in the blink of an eye. Brilliant. Or skip the Botox this month by doing a forehead smoothing drag race in your driveway. The possibilities are endless.
Except for the possibility of a bargain. At $200k, they certainly aren't giving this away. Although if you want one of the limited edition, 'Founder's Reserve' Roadsters, your price goes up to a cool quarter million ($250k).
I tried to put a deposit down, for fun. Here's what it looks like: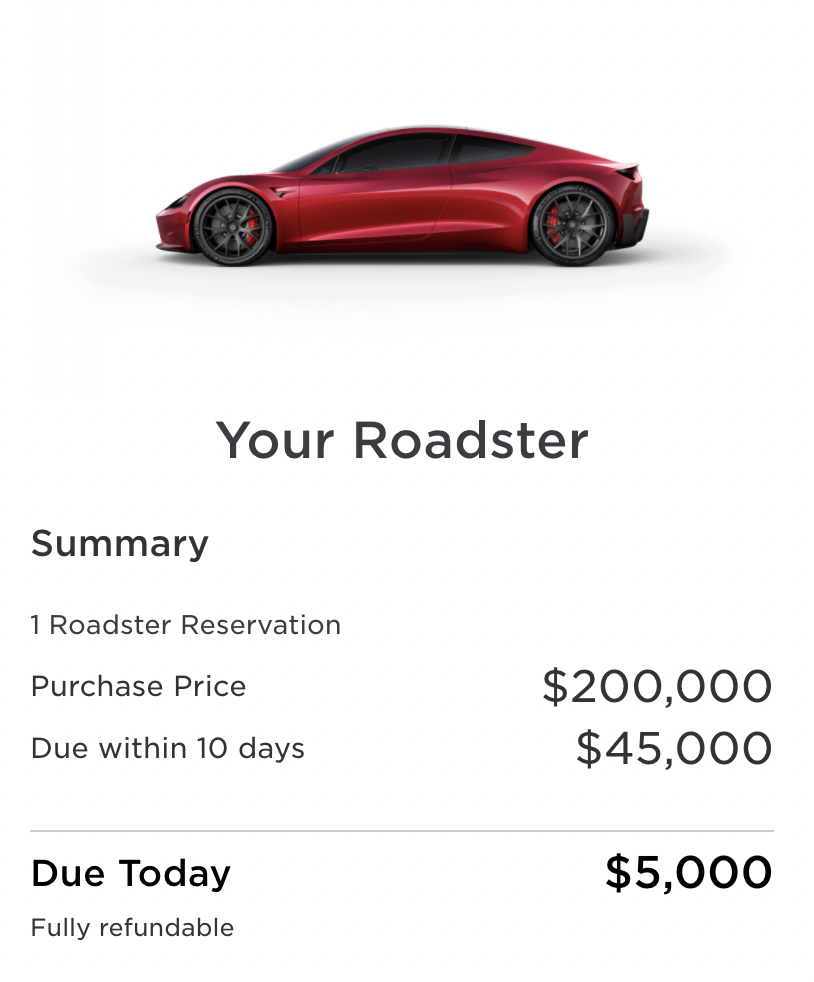 Sure, it's a $50k deposit on a car that has no delivery date, but it is FULLY REFUNDABLE. What's also really generous is that they give you 10 whole days to come up with the additional $45k. You can even send it via wire transfer! The Founder's Reserve is equally charitable: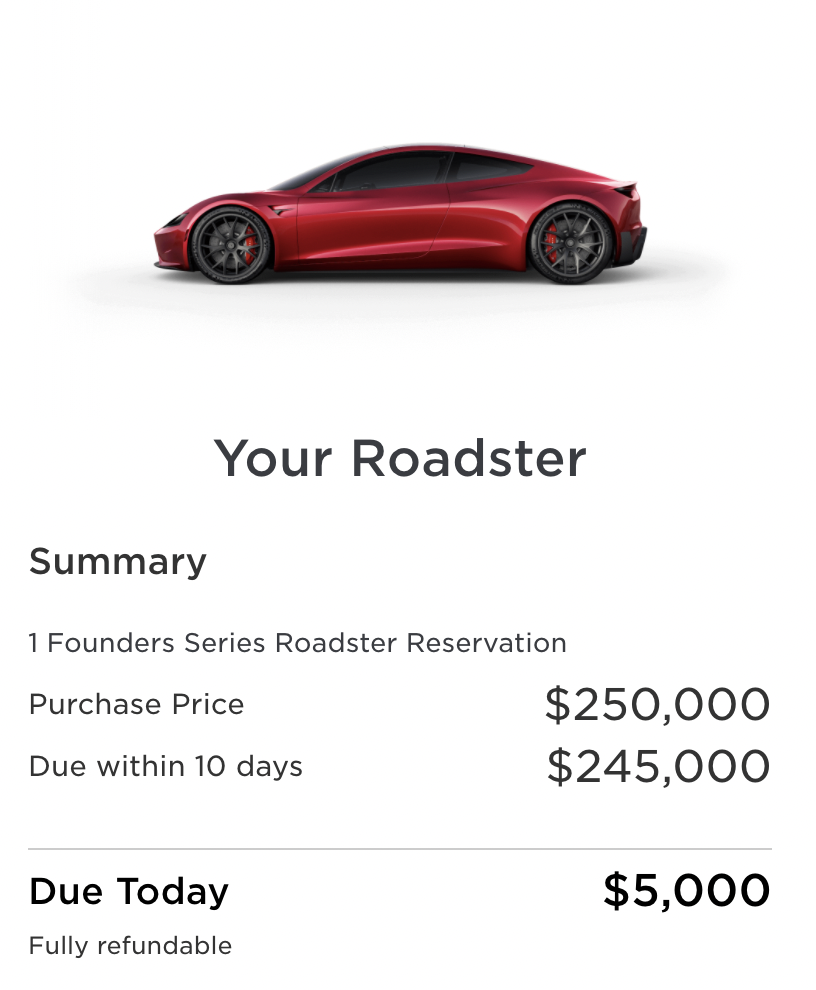 Joking aside, this vehicle is still a huge deal. With a range of 620 miles and an 8.8-second quarter-mile time, the Tesla Roadster is a great stake in the ground for Tesla. It re-establishes them as an enthusiast's manufacturer. This is important for several reasons, but the least obvious being that most automotive journalists are enthusiasts first. Because Tesla doesn't have a PR department and doesn't play the same game as other manufacturers (press cars, fancy events, etc.), they don't always get the love they deserve. While the Tesla Roadster won't necessarily bridge that divide, it couldn't hurt!
It also looks great. Duh. What do you guys think? Dude or Douchebag? More importantly, where the F are the door handles? If anyone knows how to get inside this thing, I wanna know. See my video for more info.