It's Tuesday, so #eWeek is over and my baby is gone.  I am truly heartbroken. Like any great love affair, ours was a complicated one. In just a week, he made me laugh, cry, made me stress eat a can of Pringles in one sitting, but also made me gasp with delight as we whizzed up 4800 feet incline without a drop a fuel. My week with the eGolf was not an easy one, but I wouldn't trade it for the world.
I've had my eye on that sexy little all-electric VW since seeing it at last year's Alt Car Expo and just finally got a chance to drive it.
My kids were really into it. Gunner not so much: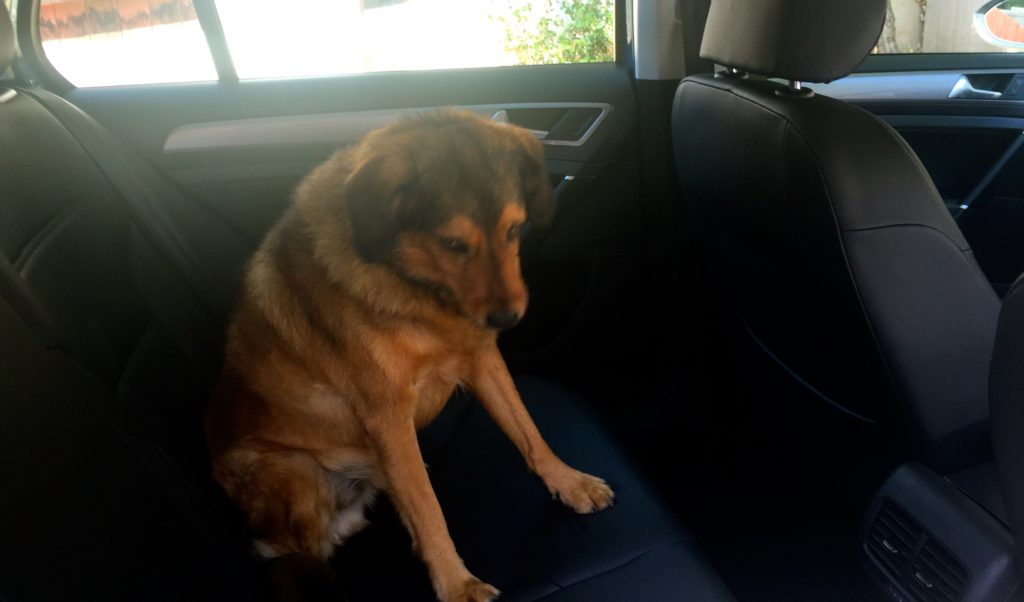 He clearly liked TDI better.
The first thing I noticed is that the eGolf is gorgeously appointed. Which is great because so many others (BMW i3) feel cheap and like a poor substitute for an automobile.  The eGolf drives beautifully, like a Tesla Model S's smart assed little brother. It is also powerful and fun without feeling silly (I'm talkin' to you, Fiat 500e).  Most importantly, the eGolf addresses my biggest pet peeve with anything fully electric–it's not ugly! Look at these design details, yummy!
Within the first few minutes behind the wheel, I was shocked by how smooth and nimble it is.  And that instant torque is so badass! The lack of engine noise can often be disturbing and un-nerving in other cars, but somehow the Golf made it ok with an array of dash lights to assure me that it was "Ready!" not just stalled at the light (phew!).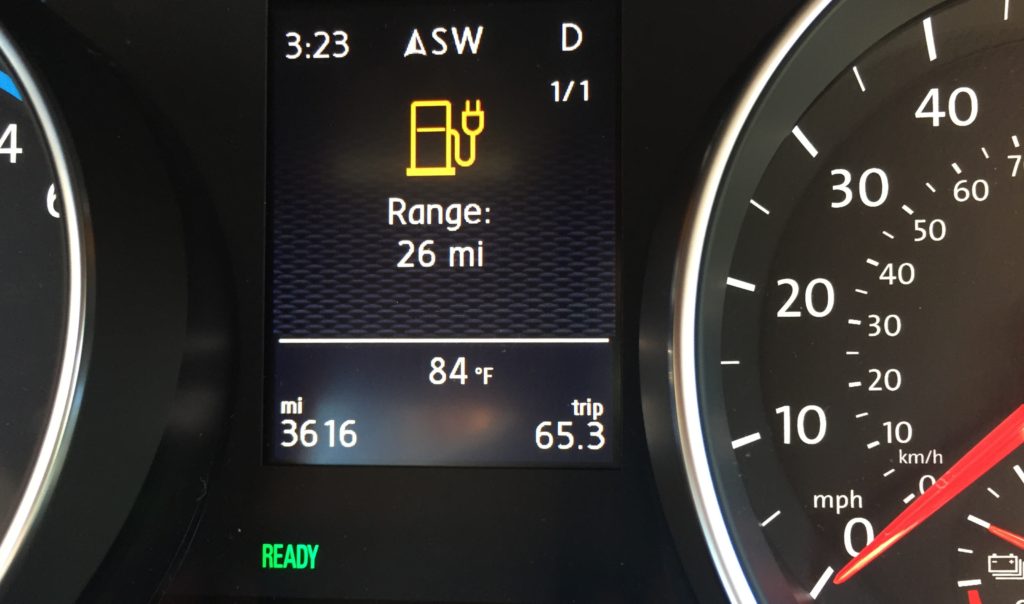 Our adventures were not without drama, of course.  The worst of which was the night I woke up and realized I forgot to plug it in the night before, doh!  Or the time I drove 53 miles down to Anaheim to find that one of the biggest public arenas in Southern California (Angels Stadium) had removed its EV charging stations (omg)!  That, my friends, was hell on wheels. But that has nothing to do with this awesome little car.  That's about the infrastructure and will be detailed in another post once I recover (my therapist is currently on vacation).
As far as I'm concerned, if you're in the market for an EV and are looking for something economical and awesome, you're going to have a hard time doing better than the eGolf.  VW has a tempting lease program, netting you out at about $249/month in select states, but considering many of us spend that monthly on gas, it is close to a no brainer.