I want better MPG! I want all of the safety stuff! I want my car to be easy and fun to drive! I know, people, I hear you. We are slowly but surely falling out of love with our enormous SUVs and looking to drive something less obnoxious so that when the aliens come they don't eat the Americans first. I get it. Man, if only there was a safe, good looking, luxurious ride for under $40k. Dammit! Oh wait, what? Volvo's got a new CUV? Seriously? Yup.  And it's a doozy:
I recently went to Austin, Texas to test this adorable little thing for myself.  I teamed up with Mark Stevenson, of Carbuzz.com for my test drive (they don't let us drive alone because they know I'd just call my friends and make them guess how fast I was driving) and we had a blast. Check out our video here:
We decided, unanimously, that Volvo is going to sell the hell out of this thing. Here are few damn good reasons why:
It's Adorable
While the luxury Crossover vehicles out there are super popular (BMW's X1, Audi's Q3, Mercedes' GLA), the one thing that they are NOT is pretty.  But the XC40 fits right in with its beautiful big brother and middle sister in this family portrait:
Note: it was close to impossible to get them to stop fighting long enough to take this photo.  Apparently the XC60 said some stuff at Thanksgiving…
It's Smart
The model I test drove is the Momentum trim with the in-line 4 cylinder, turbocharged T5 engine & AWD.  So while it was compact, it was also fully capable. Because, let's face it, crossing this stream is about as EXTREME as you've ever gotten in your SUV (no judgement, I don't even like to get my wheels dusty). So in the XC40, I was able to do stuff like this without peeing in my pants:
It's Loaded
So for those of us who are spoiled and/or entitled (no, I'm not SPECIFICALLY talking about you, but if the shoe fits..) we want stuff. And the stuff we want is good: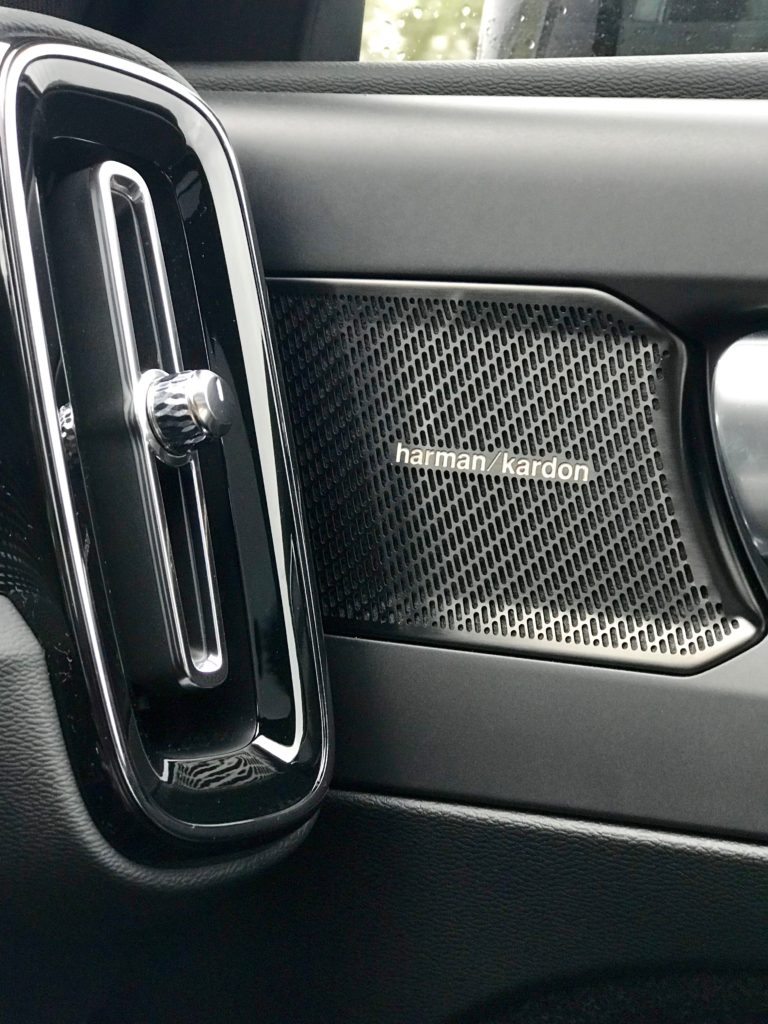 So while this is a smaller model, it doesn't feel like the budget version of a XC90. Every detail of this car is beautiful. I wanted to show you the detail of this gorgeous air vent (when was the last time you read that?) and the Harmon/Kardon speakers because these are things you don't expect. A woofer in the dash? Yes, please!  Volvo is currently, in my opinion, making the best interiors in the business and this XC40 is no exception.
It's Practical
I know. What a boring word.  Who wants to be practical? SOOOOO not sexy! But when being practical means that you drive a well priced, super safe, technologically badass, luxurious vehicle that you can park without calling for backup, it turns out that's sexy af. Plus driving the XC40 in urban settings doesn't make you look like a dbag: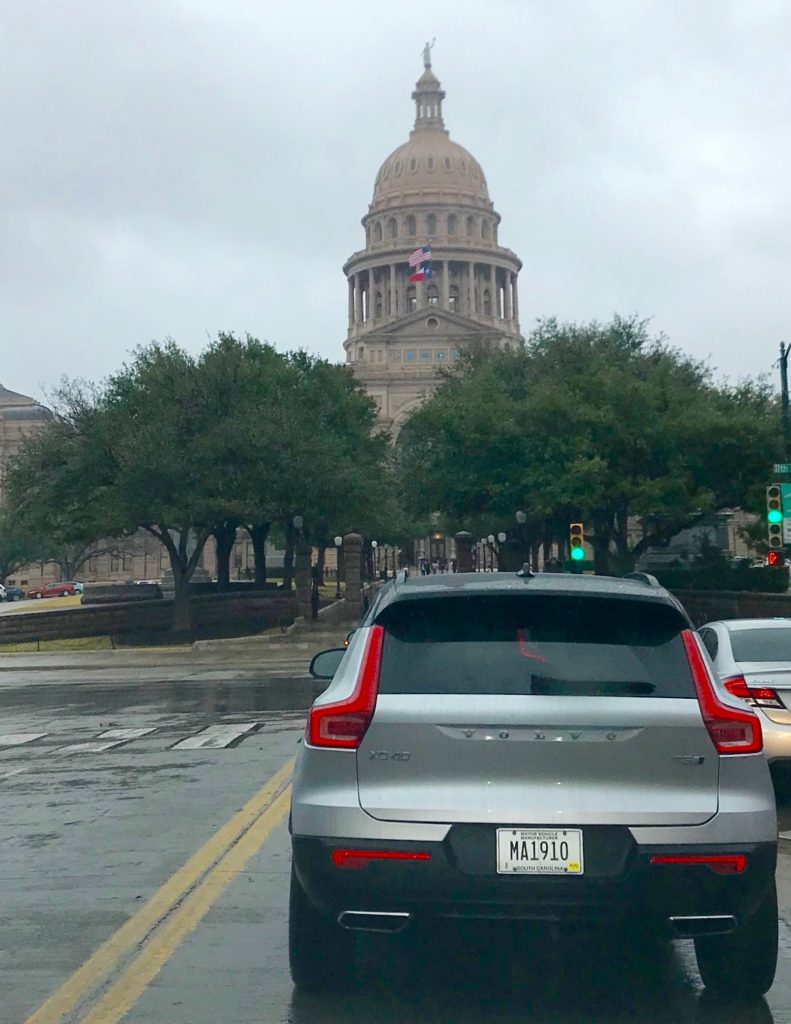 OK, I can hear you all now: We get it! Shut up already with your brainwashed Volvo talk! Geeeeeeez…. Fine. Let me find some flaws.
It's No Canyon Carver
Is it fun to drive? Sure. It's comfy when you're cruising and put it in Sport Model and you're feeling frisky. But with only 248 hp and 258 lb feet of torque, I'm certainly not going to break my Trader Joe's lap times in this thing. For that, I wait, impatiently for the Polestar version– because I'd rock the hell outta that. But if you have kids, dogs, things to move around and you like nice stuff, being in one piece and looking good, Mama thinks you're a fool if you don't consider this one.