A few months ago, my husband said this to me, "I'm not buying an electric vehicle until I have to." These, my friends, are fighting words. My weapon: The Volkswagen ID.4, an electric vehicle to change his obstinate mind.
My husband is a smart man. Some (occasionally myself) would classify him as annoyingly smart. He reads math books for fun and can solve any problem using unfathomable things like physics, logic, and reasoning. For someone like me, this is equally exciting and baffling. I am a person whose guiding principles include my hormonal swings and my horoscope.
But when I drove the ID.4, I instantly thought of him. So I got behind the wheel and put him in shotgun, hell-bent on changing his ways (and my driveway). Here's what went down:
THE ID.4 LOOKS GREAT
Unlike many other EVs, the ID.4 doesn't try too hard to turn heads. It looks simple, clean, and solid. The inside of the ID.4 isn't wild either. It doesn't try to impress you with magic tricks or convince you that it is THE FUUUUUUUTURE. Instead, it whispers in your ear quietly, "I'm electric. That's ok. Don't panic." But that doesn't mean it isn't nice, in fact, the minute he got inside, my husband said, "Wait. How much is this thing?" Yup.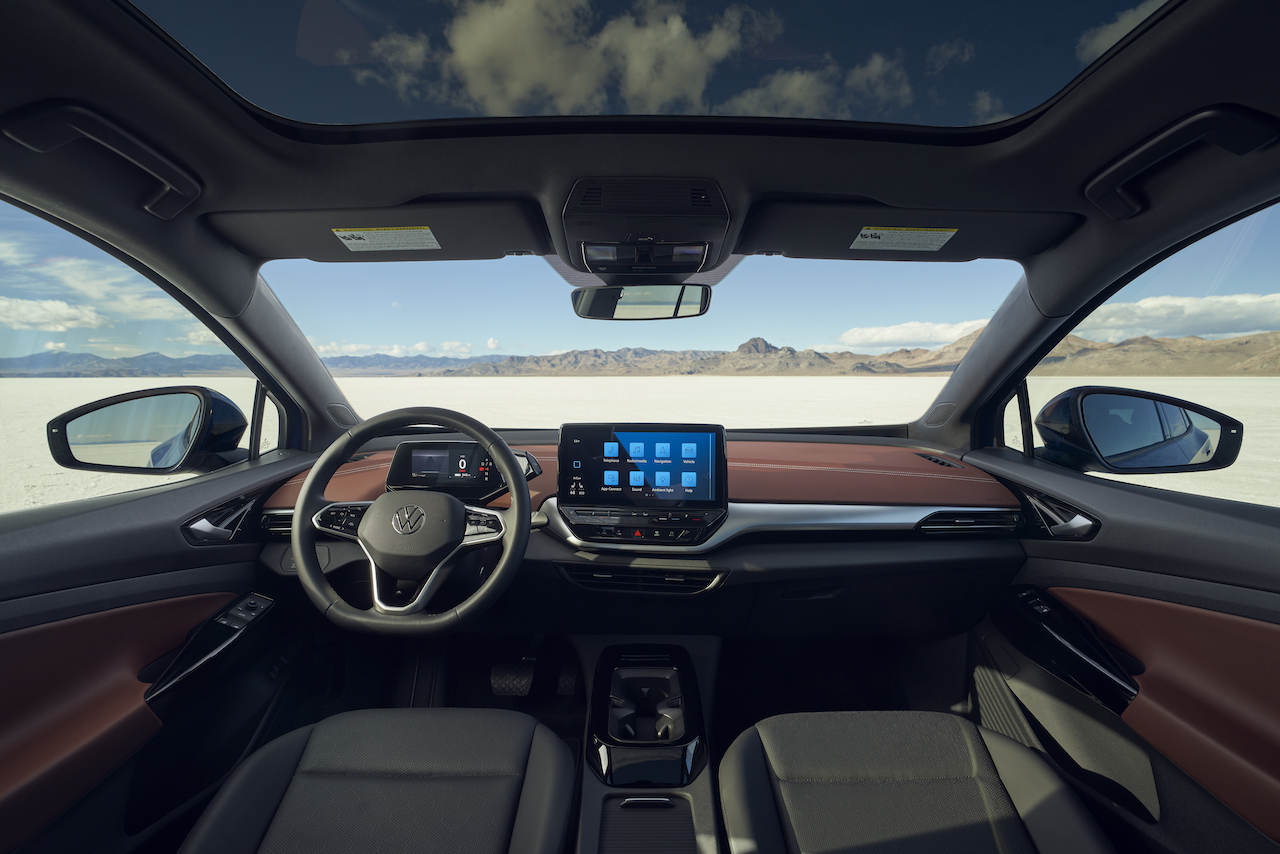 THE ID.4'S DRIVER ASSISTANCE IS SPOT ON
I'm not going to sit here and tell you this car drives itself. Because NO CAR DRIVES ITSELF, even the ones that claim they do. Just ask those dead Tesla drivers. What we have these days are driver assistance packages and some truly suck. Others are pretty good, just a few are great. These systems rely on the sensors to kick in the acceleration and braking, so if you're driving something with instant torque, you have a distinct advantage. The ID.4, in this case, performs really well. How did the husband handle it? His invisible brake didn't operate once, the oh-shit handle remained untouched, and he didn't yell at me once. So there's that.
THE ID.4 Drives Really Well, But Doesn't Melt Faces
But what really impressed both of us was how the ID.4 drove. Even the husband noticed that rad turning radius. All ID.4s are RWD right now, with the all-wheel drive option coming soon. It wasn't a rocketship, instead, it was quietly impressive, which honestly is exactly what I expect from VW (please leave my baby, the GTI, out of this).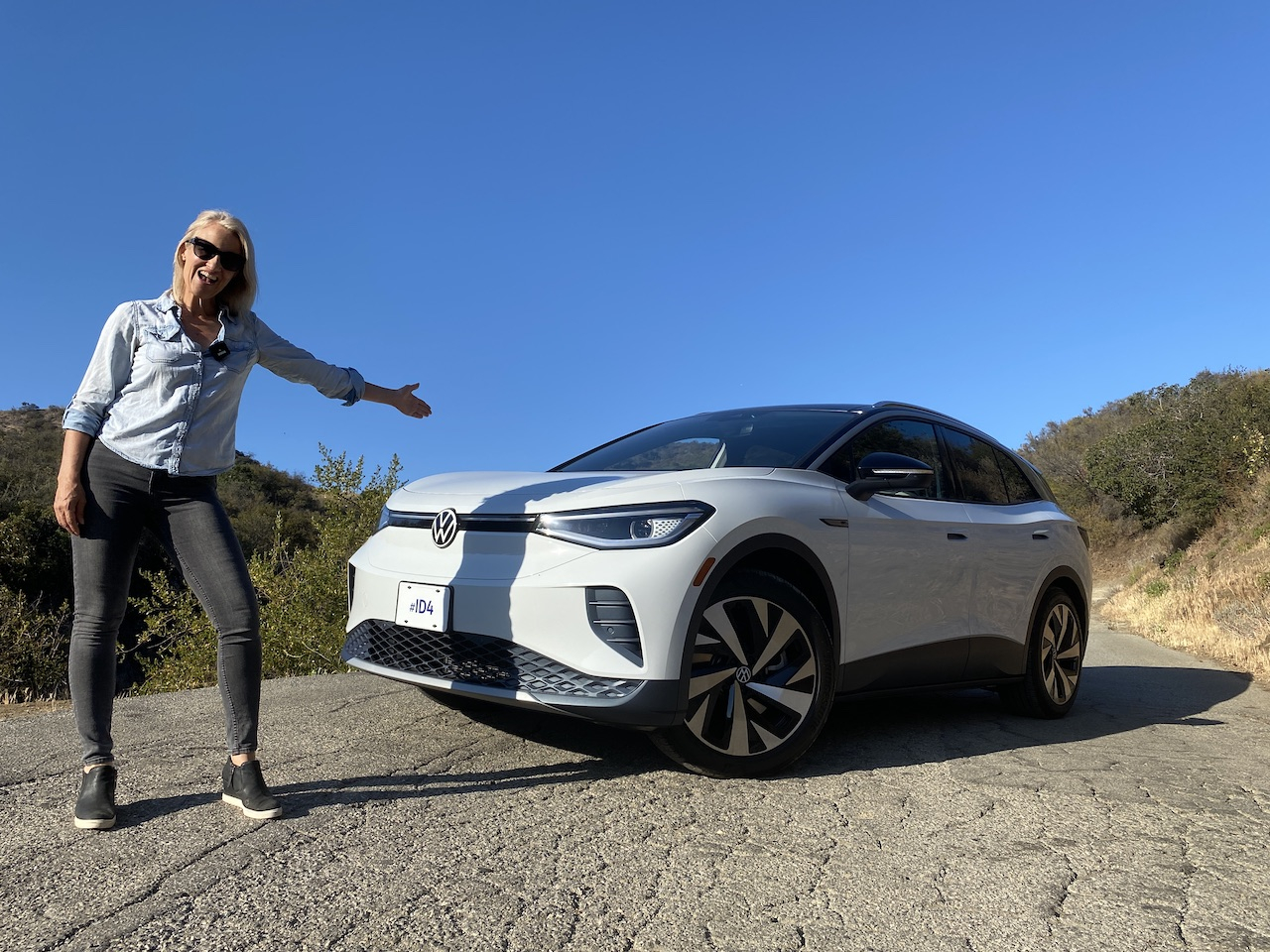 Remember this is VW, if you want luxury, cough up the big bucks and get the Audi e-Tron. If you want soul-shaking speed, get a Taycan. This is a family EV that satisfies the desire to go electric without breaking the bank.
THE ID.4'S RANGE IS FINE
I know that's not the most impressive sales pitch, but seriously, when do you EVER need more than 250 miles? EV people love to sit around and hem and haw about range. It makes me sick, because overall, it's a load of crap. Your bladder will give out before your EV does and guess what you can do while you pee? Charge. So get over it.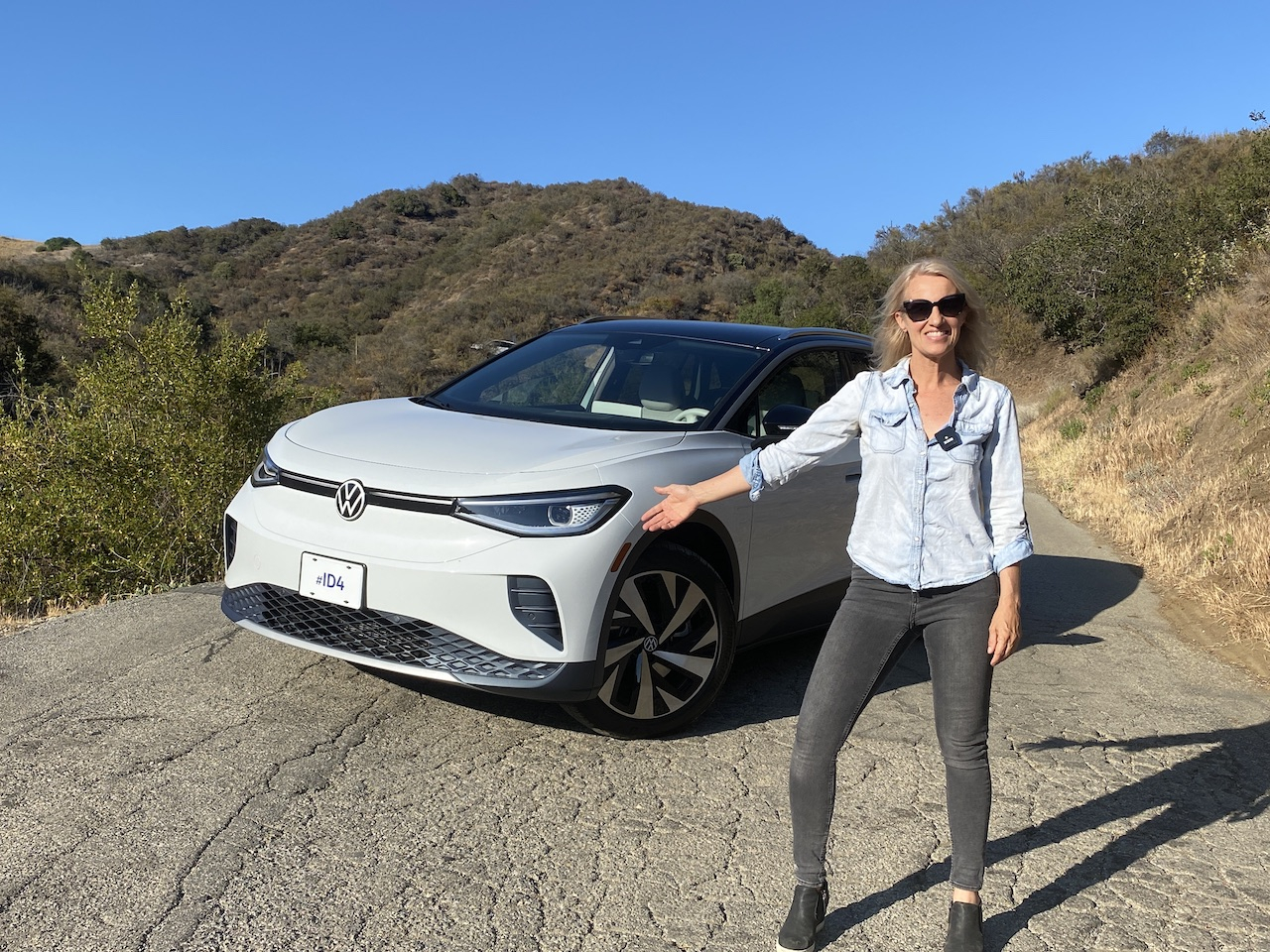 The ID.4 Is A Bargain
With an MSRP of $39,995 and a potential $7,500 tax credit, this is a tremendous deal. Plus, it comes with three years of fast charging from Electrify America. Imagine if VW offered a $32,000 crossover SUV and gave you a gas card good for three years. That's what this equates to and that's rad.
AND THEN HE SAID IT
So, at the end of our drive, my skeptical other half said these magical words, "I like it." DAAAAAMN! That's as close as an endorsement as you'll get from this man.