If you've ever been car shopping with your kids, you know it can be hell on wheels. Literally. I once had my toddler puke in the backseat of my new vehicle right after we signed the papers. It was a great car, but not a great day. Enter the Rivian Hub, a new kind of car shopping experience. I took my teenage kids (including the puker) to the first one of its kind right here in Venice, California. Here's what we found.
The Rivian Hub Has Gardens
Not just a garden, but a few of them. One is a space where people are welcome to come and just chill with their laptops, wifi is complimentary, and the gardens are lovely–especially if you're a teenage girl with many selfies to take.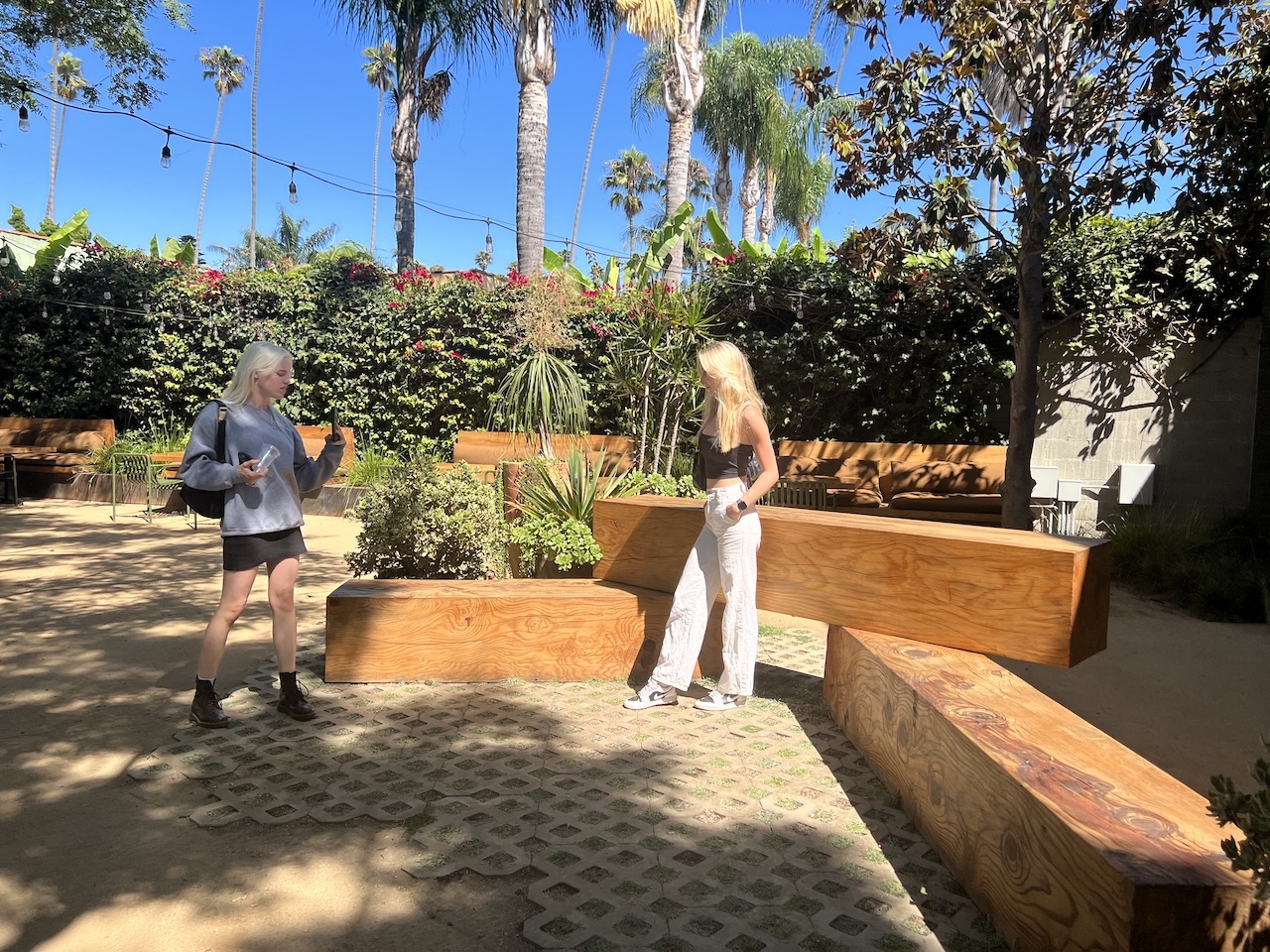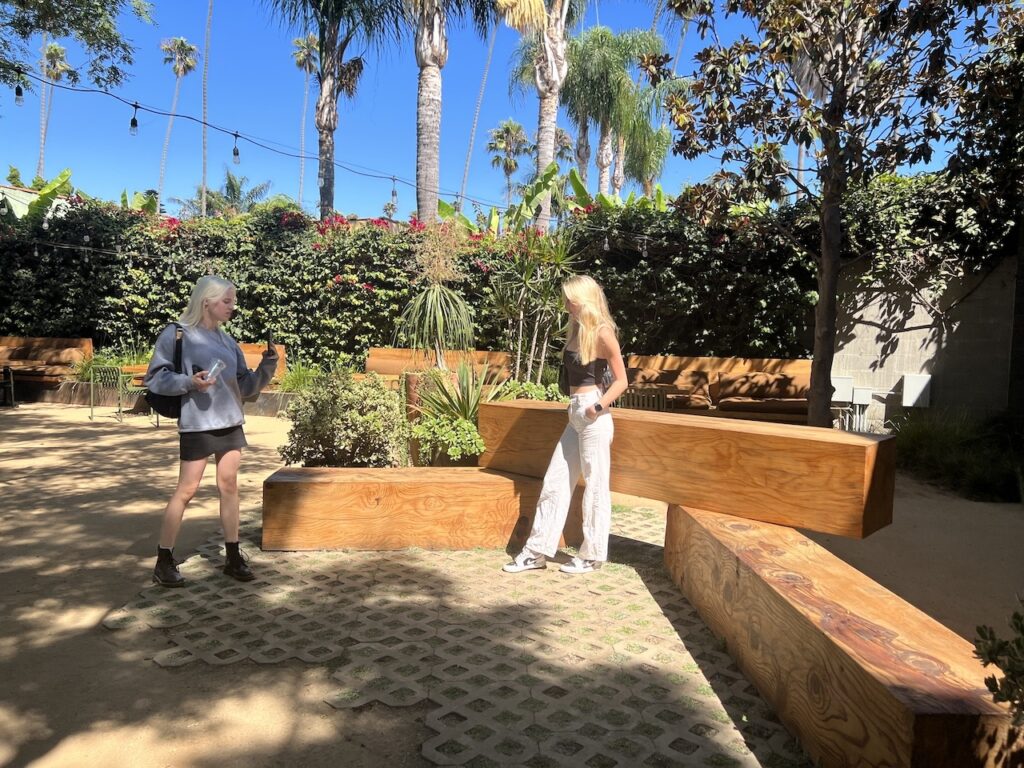 The Rivian Hub Nods To History
Rivian's goal with the hub was to make it feel very in tune with the local environment and to honor the architectural history (my Design Within Reach co-workers remember how we did that as well!). The space they call The Library was once inhabited by Ray Bradbury, a fact confirmed by real brass.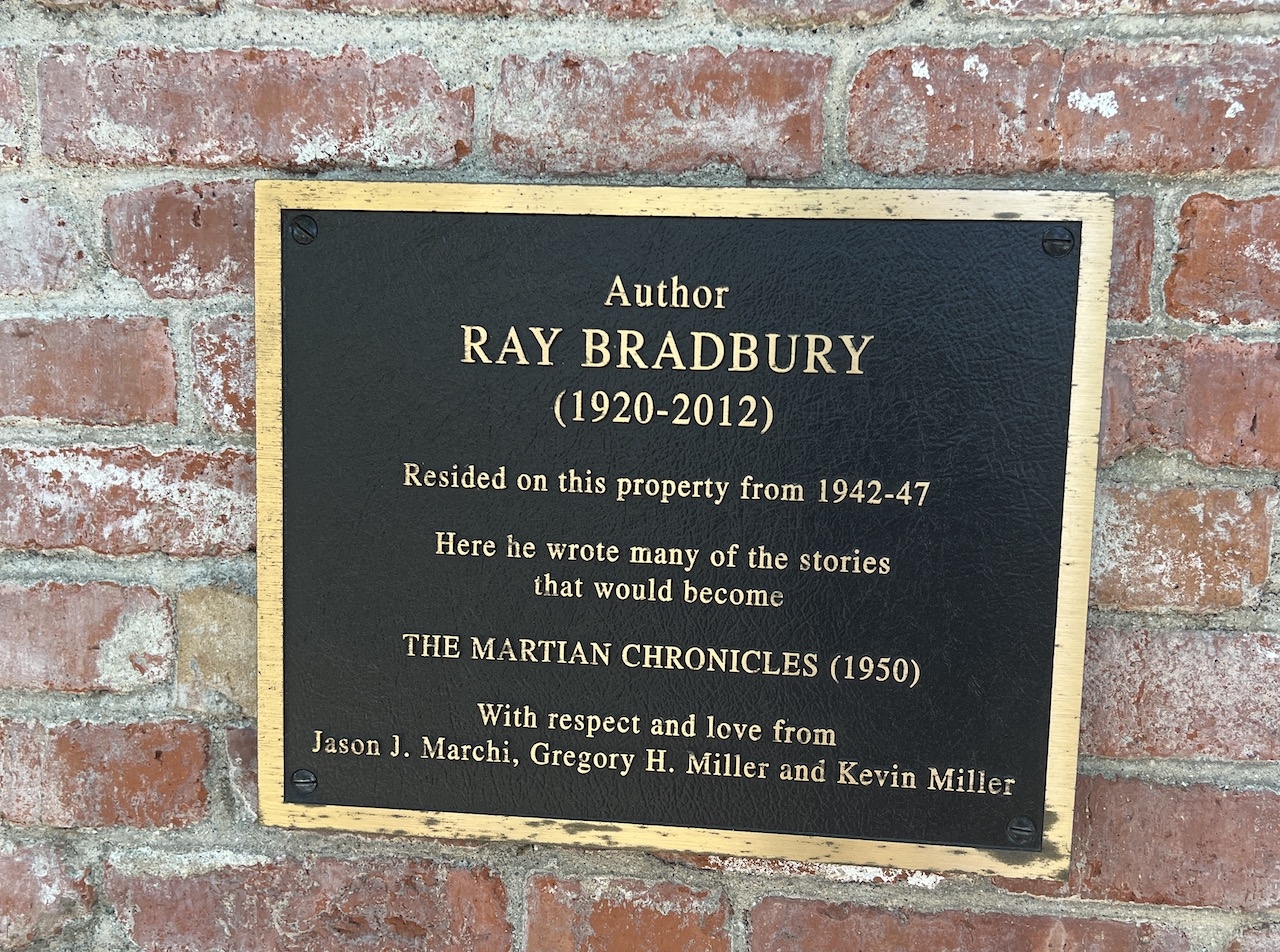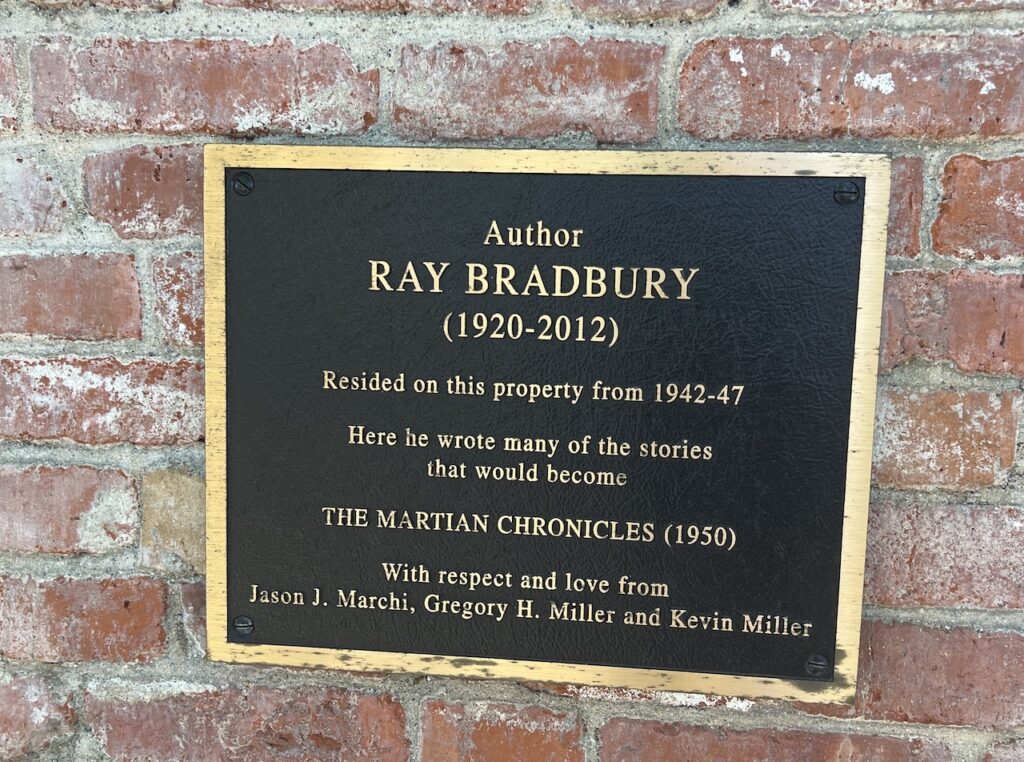 If your kids are little, they may not care about Ray Bradbury, but there's plenty of space to run around and another place to color your favorite Rivian ride.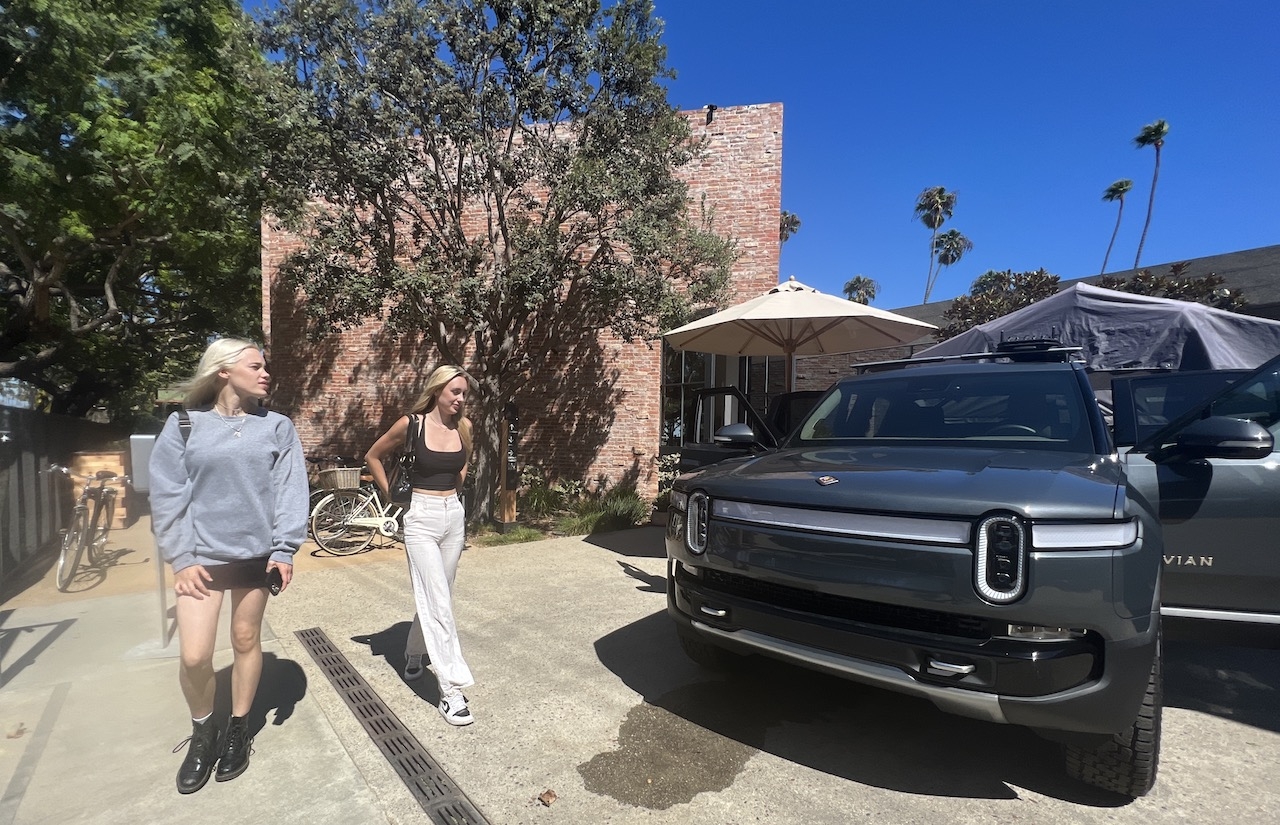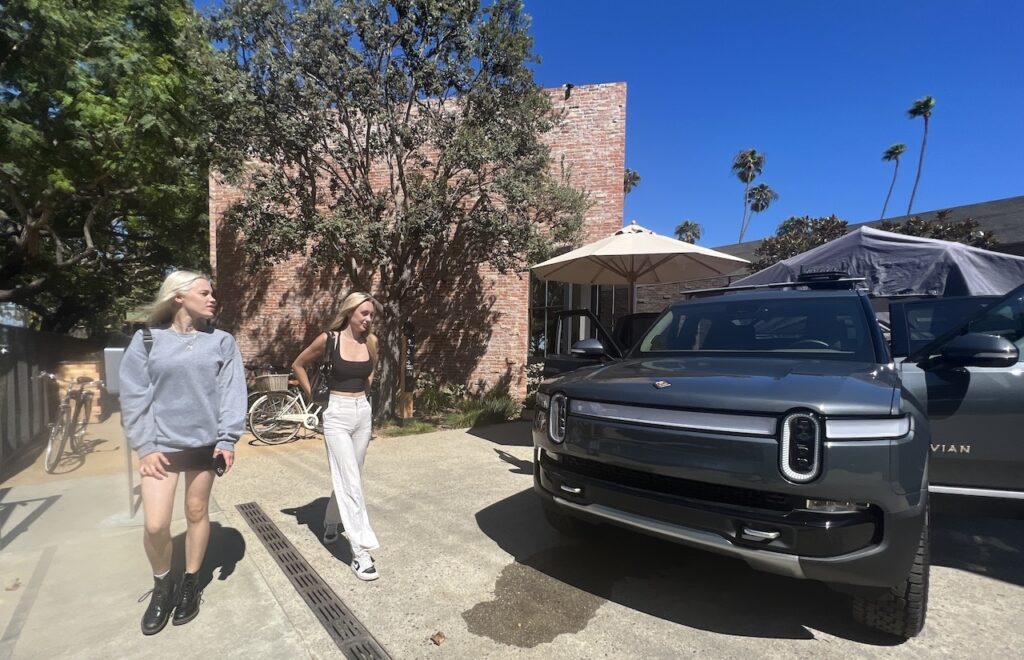 The Hub Has Two Cars (that's it)
With two models currently to choose from, Rivian has just two models on display. Not a row of R1T trucks or a gaggle of R1S SUVs, but one truck, one SUV. There are a few more on the street for test driving, but the Hub itself just has two. That didn't keep my kids from having very strong opinions:
Bottom Line: The Rivian Hub Was Fun
For more details about what we liked and what we didn't about the vehicles themselves, please check out the above video. But with no sales dude breathing down our necks, no one asking how they could 'get us in that car today', and no lecherous vibe at all, we really enjoyed our trip to the Rivian Hub.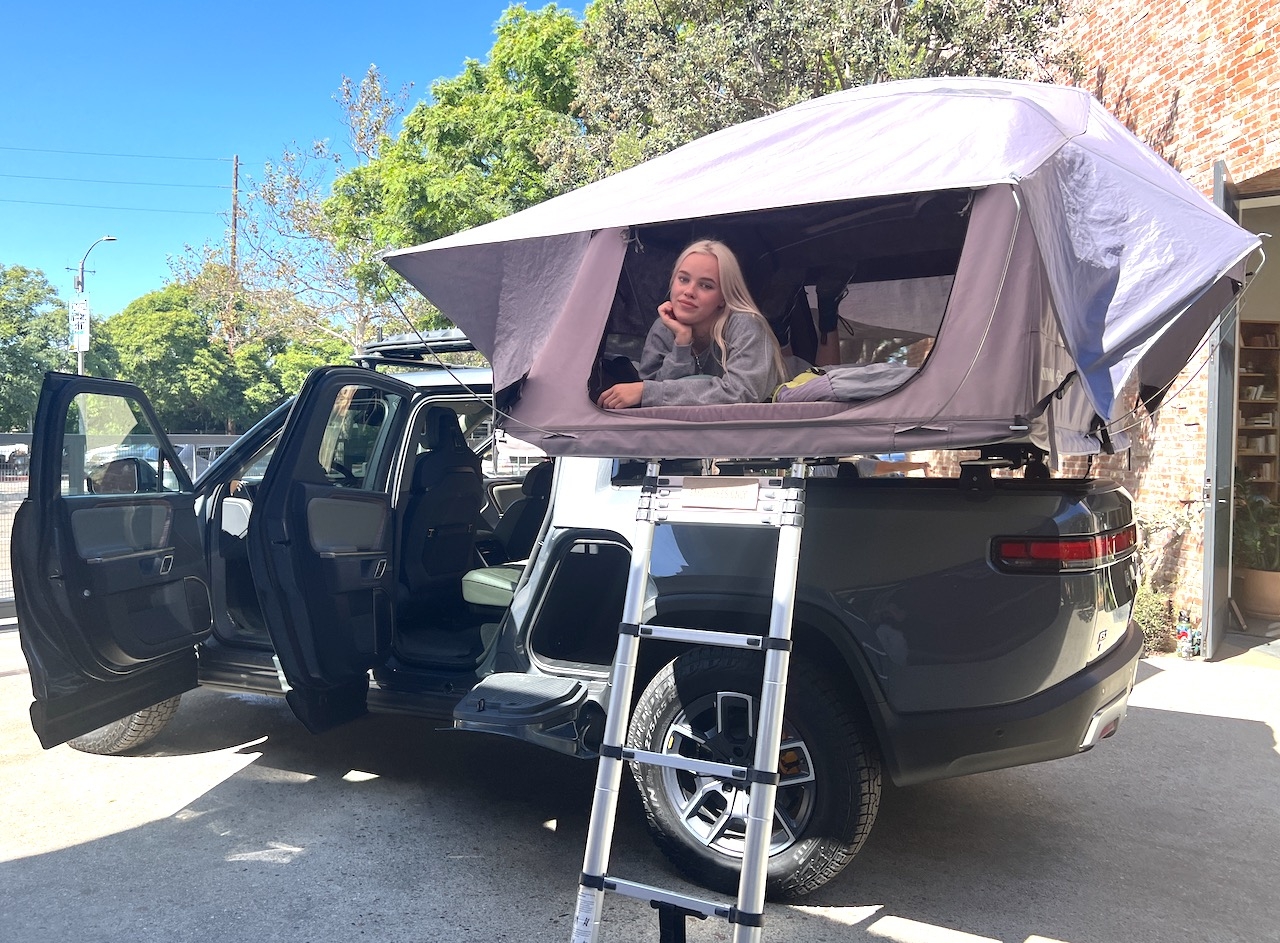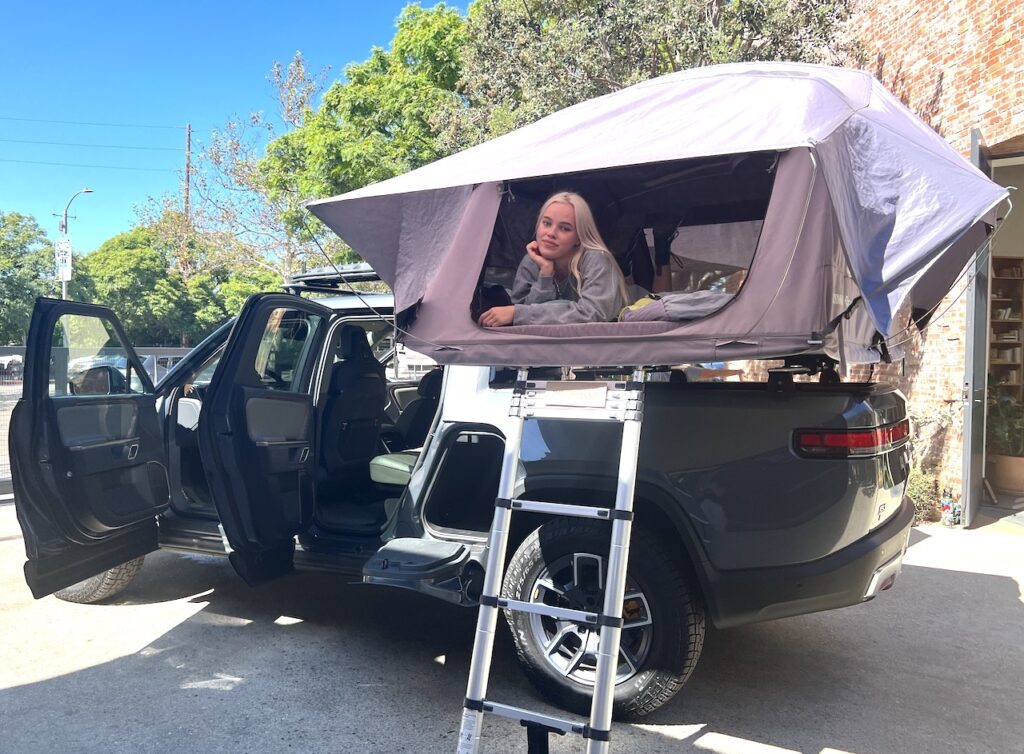 Whether or not you're in the market for an upscale, off-roading SUV or truck, I honestly recommend a visit. It's a lovely spot, and young and old kids will enjoy it.