Few cars are as easy for me to recommend as the Volkswagen Tiguan. It's simply great. It drives well, has plenty of room, and has just enough luxury to make you feel content and not so much that you feel indulgent. It's basically the Trader Joe's of cars. Hear me out.
Trader Joe's doesn't Go Changing
VW just came out with a new Tiguan for 2022 and, quite wisely, they didn't change much. Why? Because the car is great. So why change it? Well, everybody needs an upgrade, even Trader Joe's. They get new stuff all the time, but they don't go remodeling their stores, change their business model, or do away (God forbid) with bestsellers like Two Buck Chuck. When stuff is great, they keep it.
Trader Joe's Understands Their Shoppers
Just when I'm discovering a new type food, all of a sudden they have it Trader Joe's. Obsessed with sea salt caramel? BOOM! They got baking chips. (Seriously, they're delicious). Well, VW did the same thing with the Tiguan. I drove the delicious ID.4 and the next thing I know, the new 2022 Tiguan has a very similar interior interface including haptic climate control. Very nice indeed!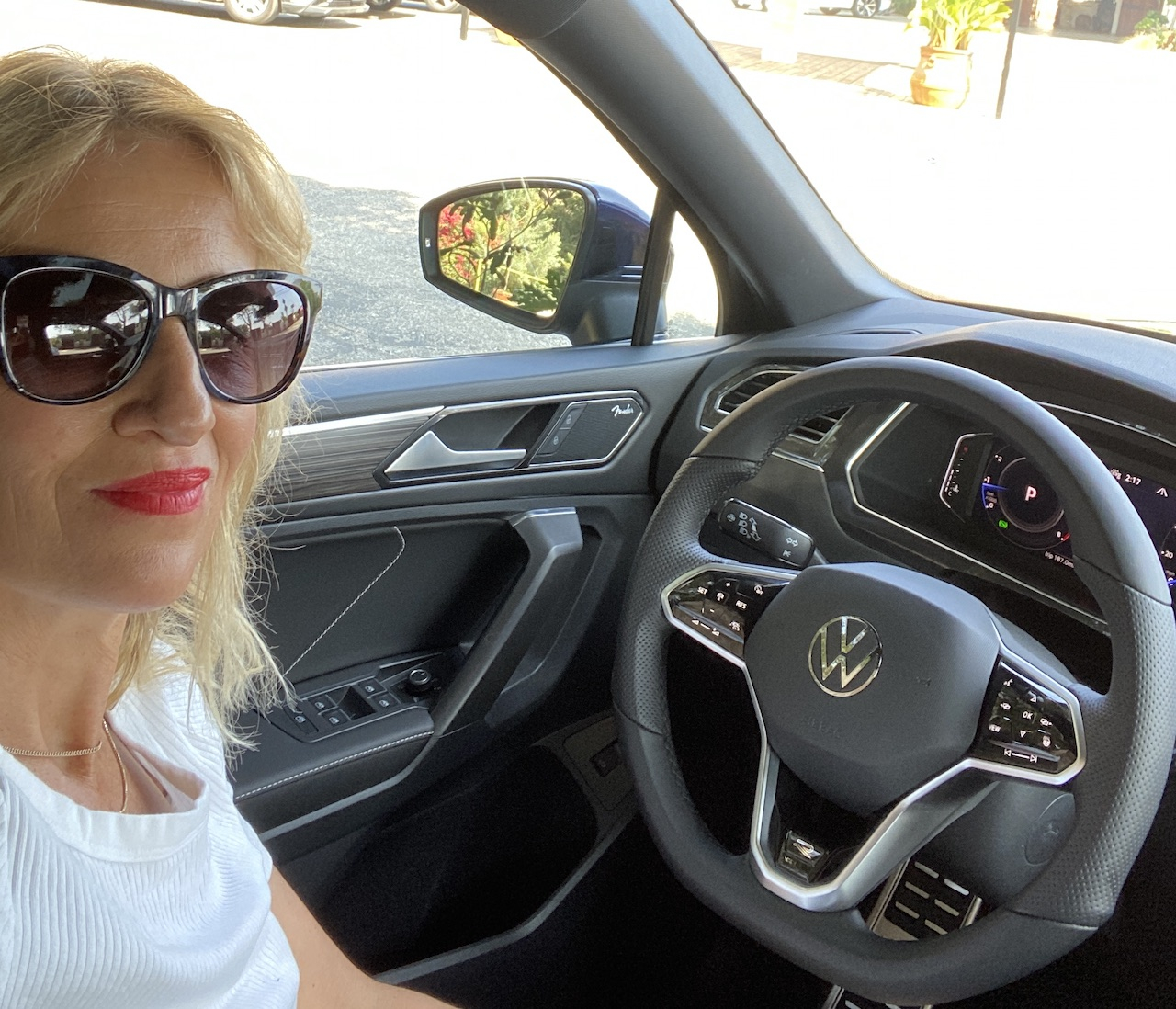 Trader Joe's Knows You Want It Now
For 2022, Volkswagen did make one big change to the Tiguan. They discontinued the third-row version for the AWD. I know, I know, many of you are gonna freak out. But what they say is that frankly, no one bought it. And we both know that if you want Trader Joe's to keep their frozen mashed potatoes in their freezers, you have to buy it regularly. Otherwise, you'll have to mash your own damn potatoes like a peasant. (Yeah, my arms are killing me.)
Trader Joe's Gives You Value For Your Dollar
Trader Joe's may not be cheaper for everything that I buy there, but I've never ONCE felt like I got ripped off. Tiguan drivers have to feel the same way. Never once do they think, 'Why did I pay $35k for this?' It's really hard to find a better car for this amount of money. It's not that they don't exist (I'm looking at you RAV4, CR-V, and Forester), it's just the Tiguan isn't one you'll regret.
Trader Joe's Is A Happy Place
No fancy packaging, no coupons, no creepy hierarchy between baggers, checkout people, or those stocking the shelves. Trader Joe's isn't fancy or pretentious and this makes workers and customers happy. This, in my opinion, is what the Tiguan feels like. It is a solid car—drives beautifully, has all the stuff (infotainment, safety, driver assistance), and just enough luxury to make a person happy. But not so much that you worry about putting your smelly dog in the back. To me, this is like Trader Joe's, a place that makes me happy.
Overall, I will continue to recommend the Tiguan because it's simply a great car. For more info, watch my video:
Here are the changes for 2022:
*New front bumper and grille
*New standard LED headlights
*Standard heated front seats (ventilated are an option)
*Available wireless charging
*Two new colors (Kings Red and Oryx White)
*Can't get AWD & three rows at once (stop whining)
The new Tiguans are expected in dealerships any minute or by the end of 2021.