Before I tell you how much I love the 2024 Audi Q8 e-tron, I want to tell you how much I hate my new Tesla. Oh, fine, forget it. That'll be another post. In fact, I'll do a comparison video and share that with you later. For now, let's stay positive and talk about this sweet hunk of German goodness that is the Q8 e-tron.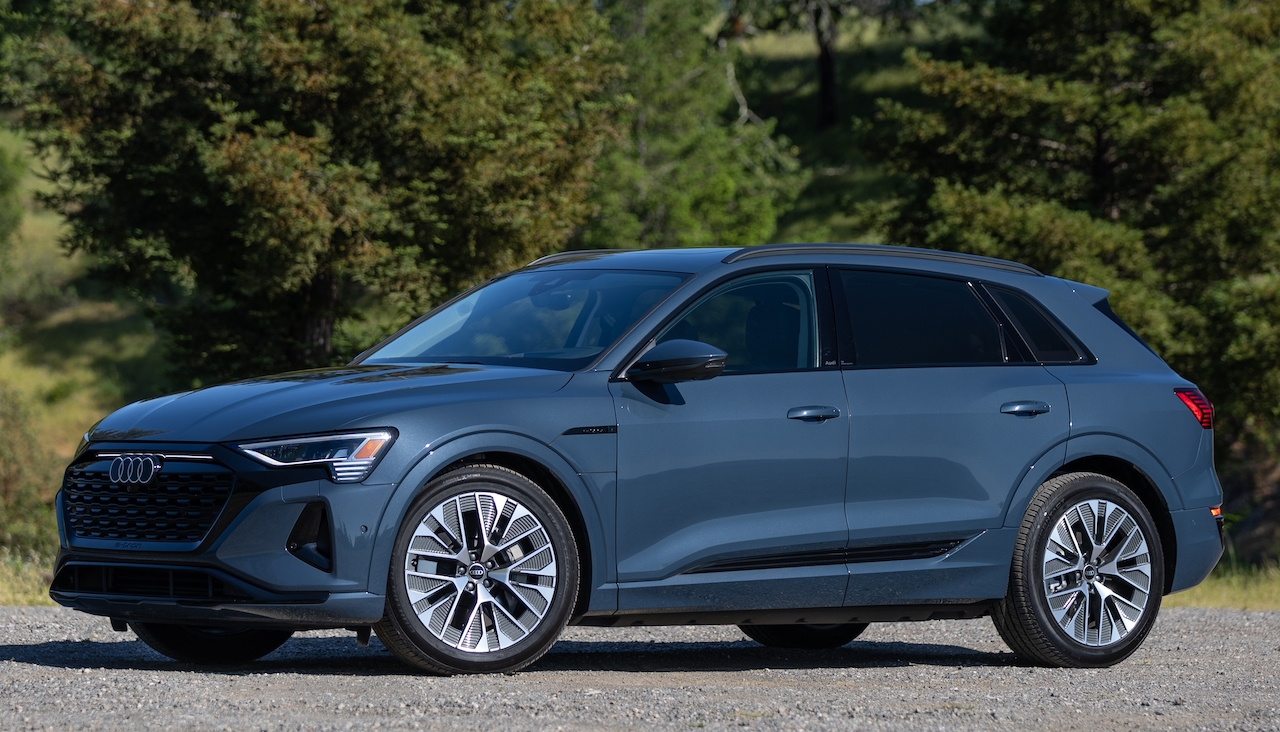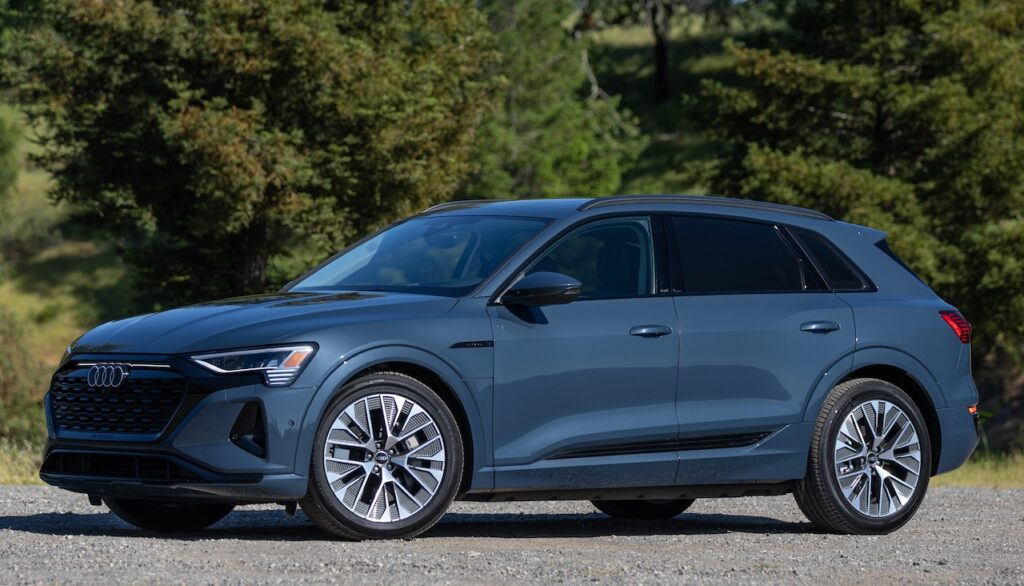 The Q8 e-tron Is Gorgeously Luxurious
If you read these reviews, you know that sometimes when a manufacturer says "luxury," I say "barf." To me, luxury isn't a bunch of chrome slapped on fake wood and displays with pretentious fonts. Luxury is feeling safe, feeling like you drive better than you actually do, and if you're lucky occasion, feeling pampered. The Q8 e-tron checks all of these boxes with these:
great sensors, great airbags, and a responsible safety system
delightful handling (more on that in a bit)
wildly comfortable heated, ventilated, and massage seats
Plus, it didn't hurt that every time, I got out of the car, I turned around and thought, DAMN!
This Car Is Gorgeous, Not Obnoxious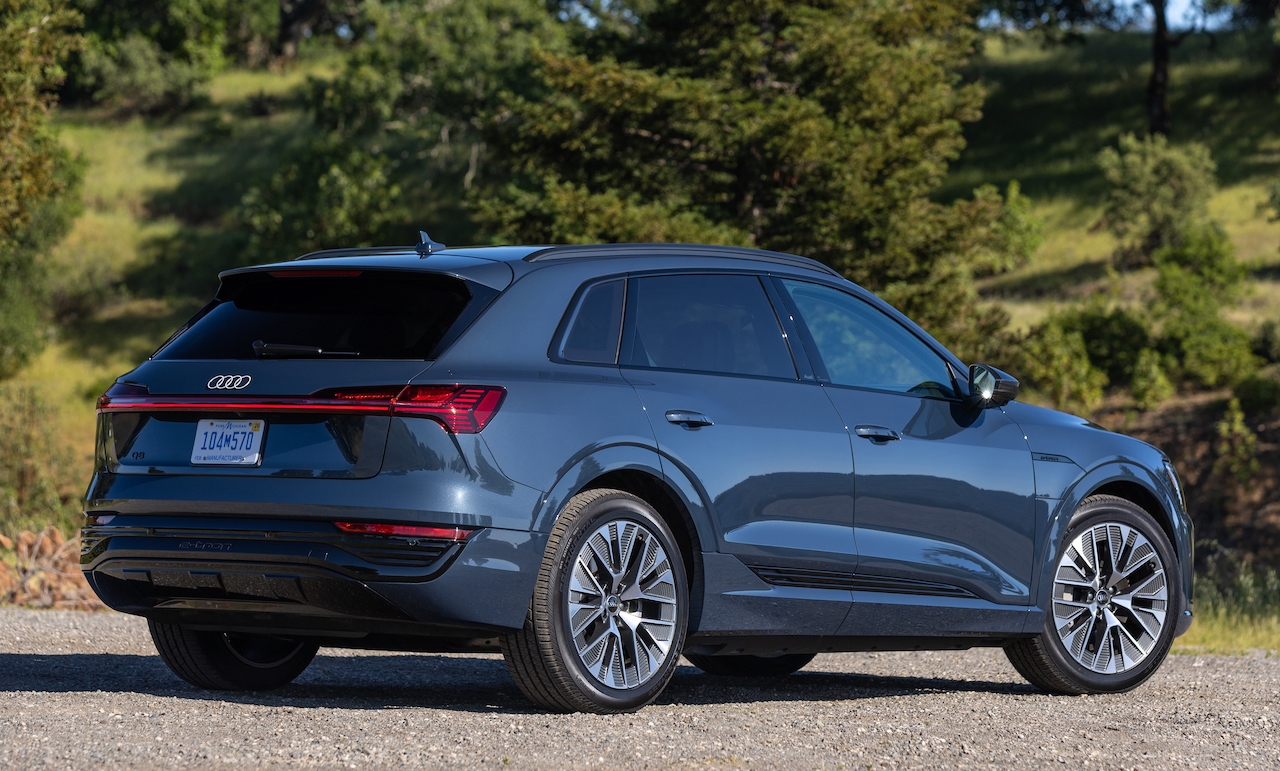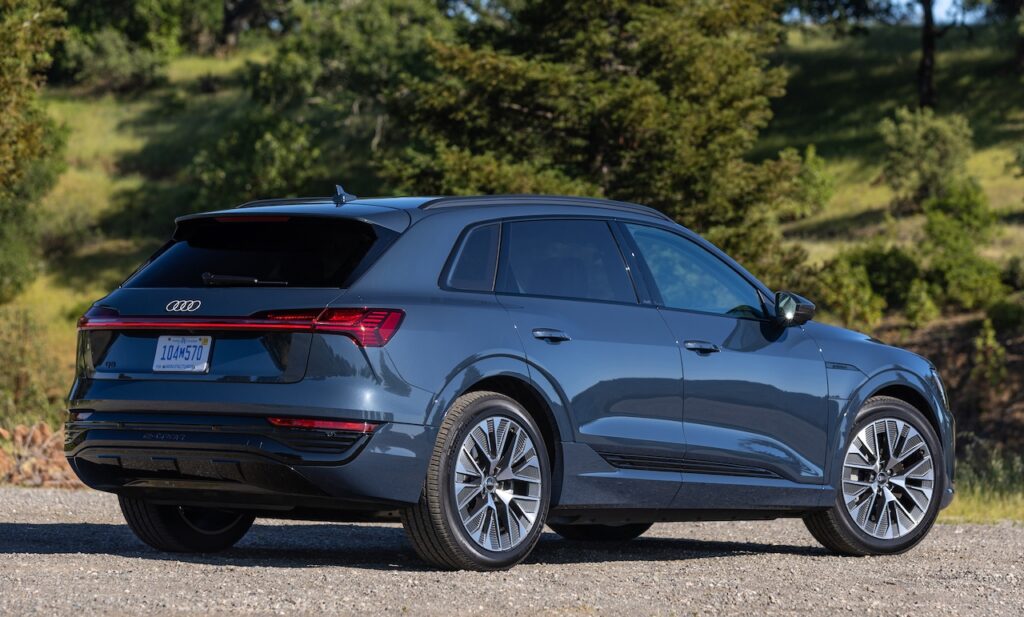 So many new cars, especially EVs, are just simply trying too hard. The huge grilles, the wacky looks, and dumb ass gimmicks like falcon-wing doors. But this vehicle is simple, elegant, and undeniably beautiful. If it were a woman, it would walk into a room of fake boobs, pumped-up lips, and Botox and gently put her bobbed hair behind her ear without a stitch of makeup. Good design is like good genes. It needs no embellishment.
The Audi Q8 e-tron Drives Like A Dream
Listen, this thing is a $70k Audi. It'd better drive well. But honestly, some EVs feel exactly the same as the others and, frankly, can feel like you're driving an iPhone. Not this badboy. Here are a few reasons why:
new, quicker steering ratio resulting in crazy responsive steering
rear-biased, all-wheel drive (duh)
adaptive air suspension (yummy)
It is incredibly comfortable behind the wheel.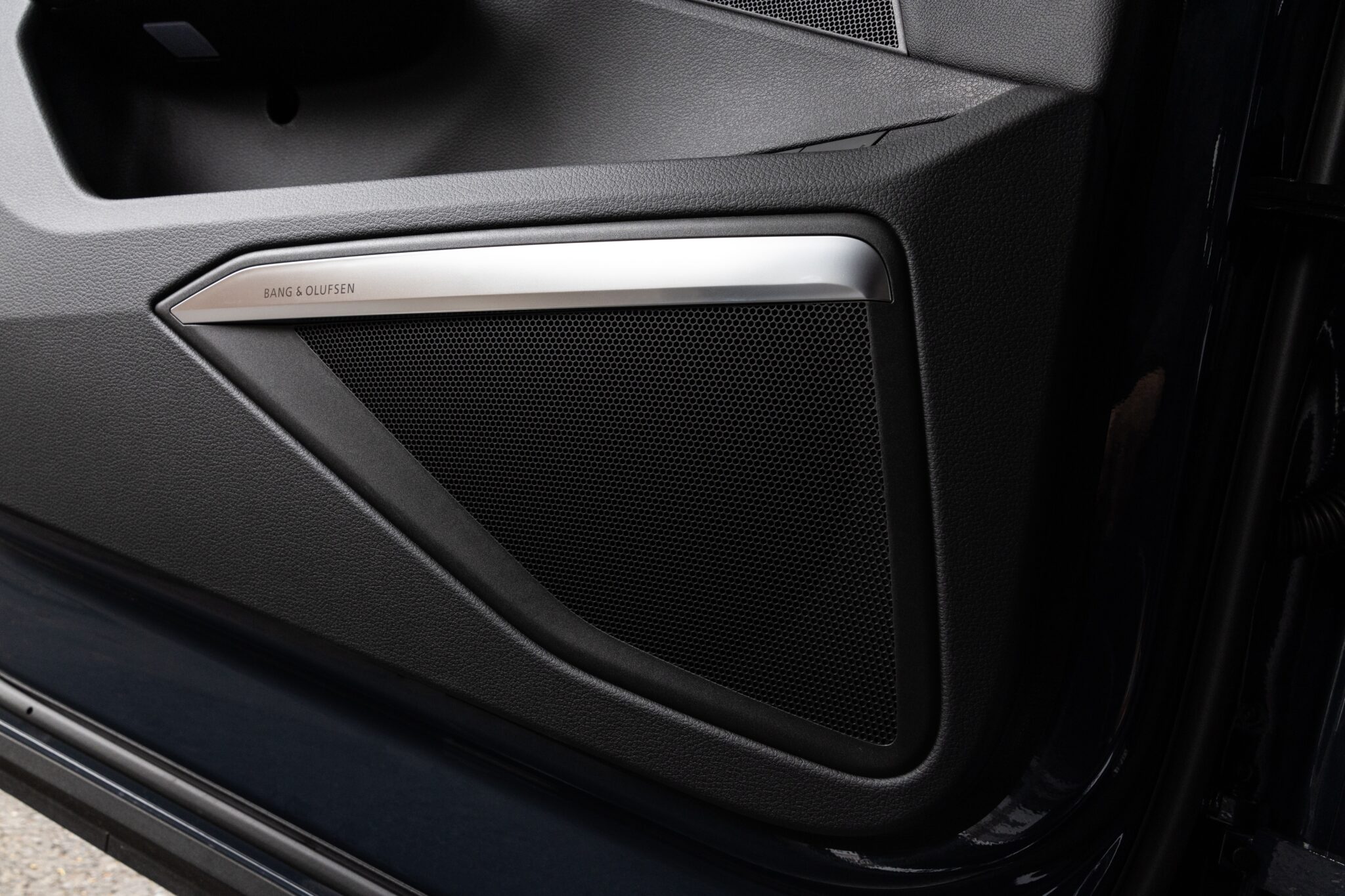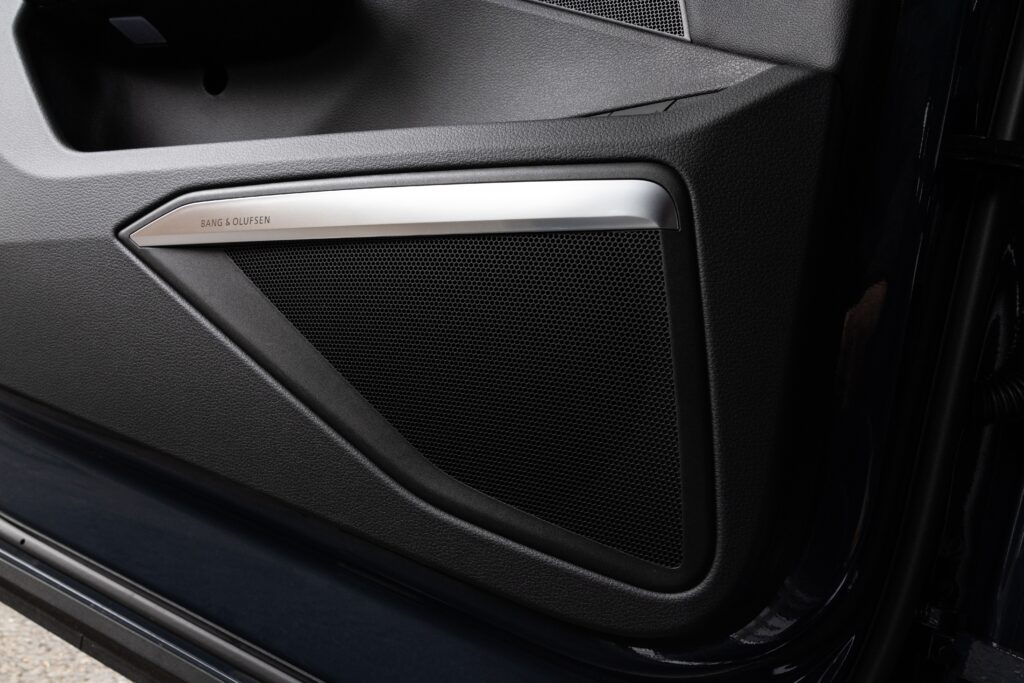 A Few Additional Awesome Things
Here are a few things that I really loved in this car and, unfortunately, think of just a little too often 🙂
the Bang & Olufsen sound system is 🔥
the rear seats were equally luxurious
the ride height was 100% perfect
it drove like an ICE engine but with instant torque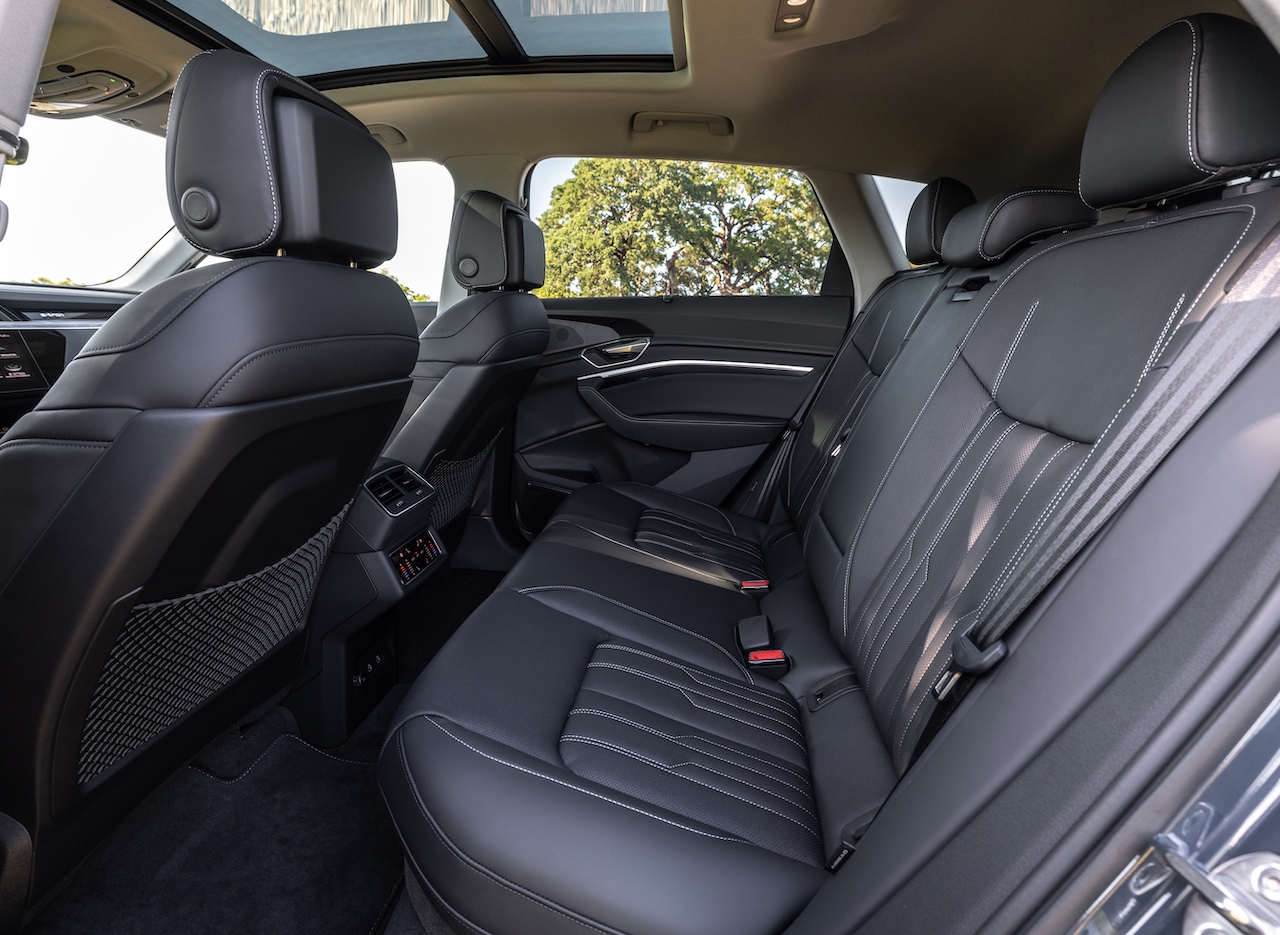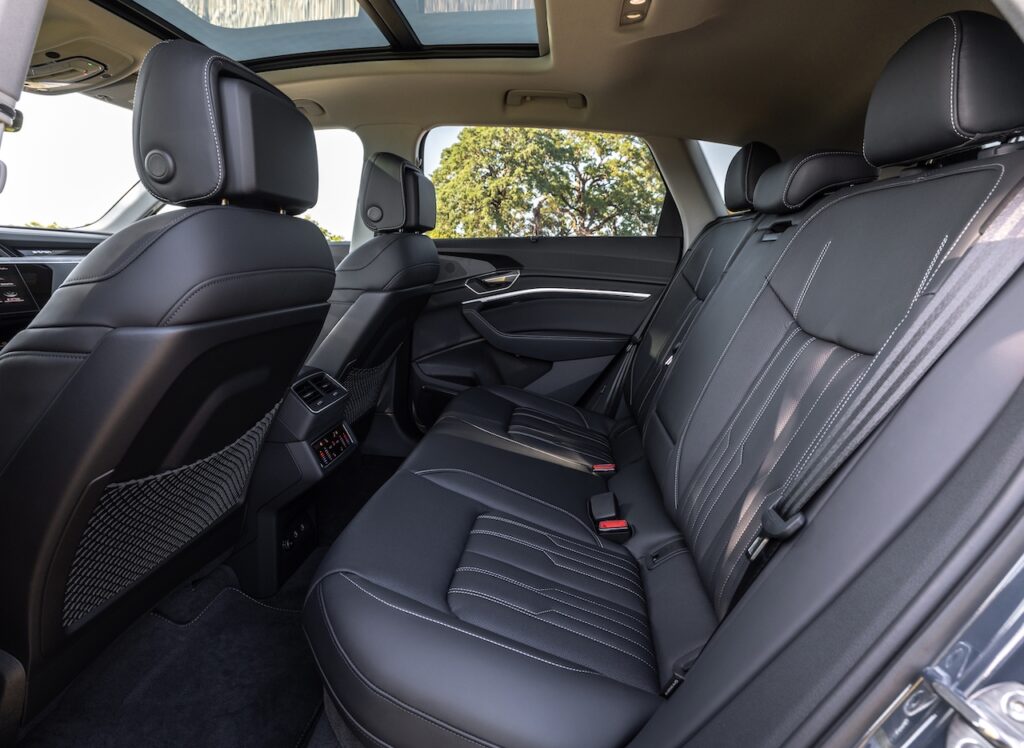 How Is This Different Than The Old e-tron?
The short answer is, it isn't really that different. However, the styling is obviously updated and freaking delicious. But also, it now has close to 300 miles of range (285, to be precise vs the previous 222-mile range in the old e-tron) thanks to a bigger battery. The abovementioned handling is also new in this version.
What I Didn't Like In The Q8 e-tron: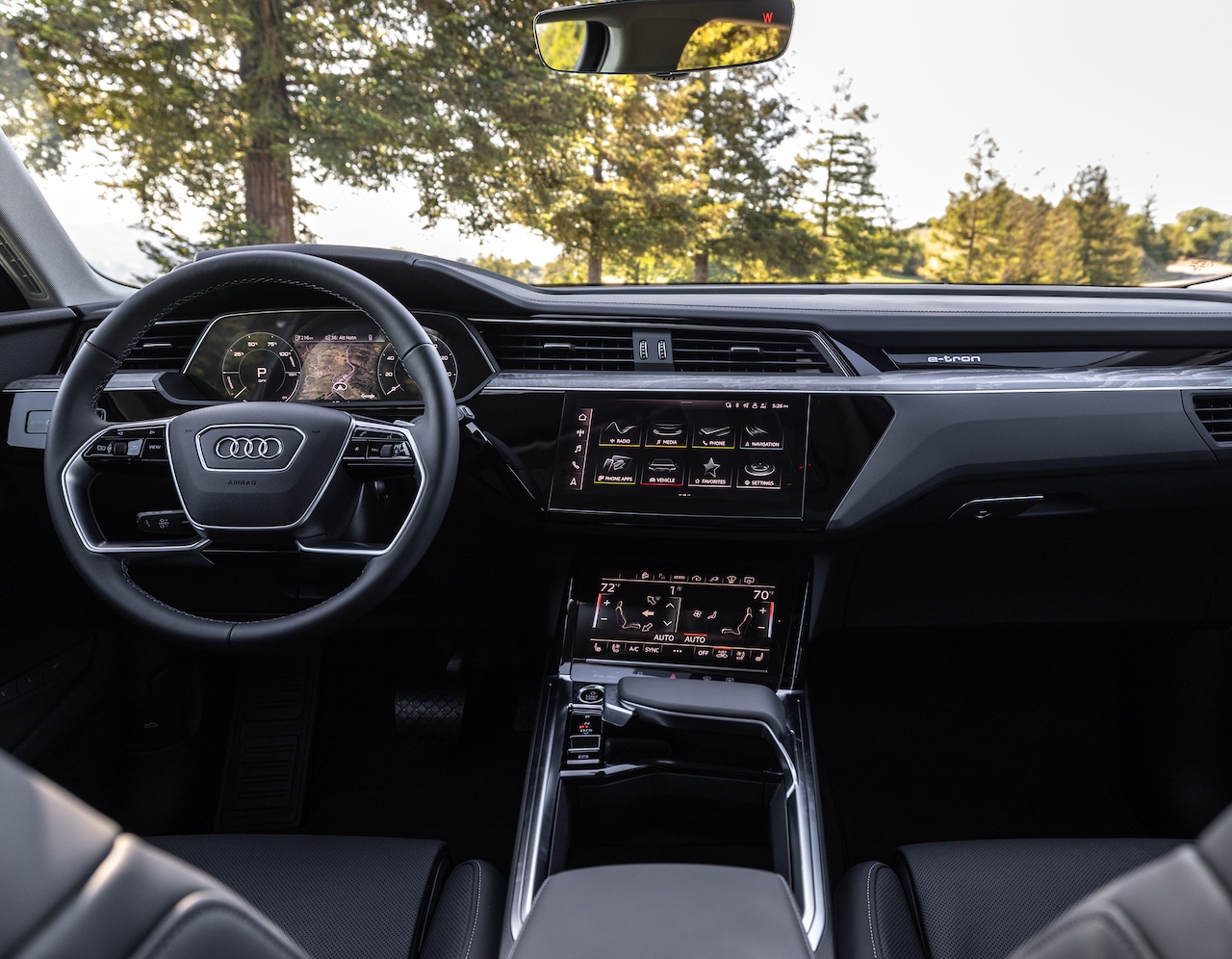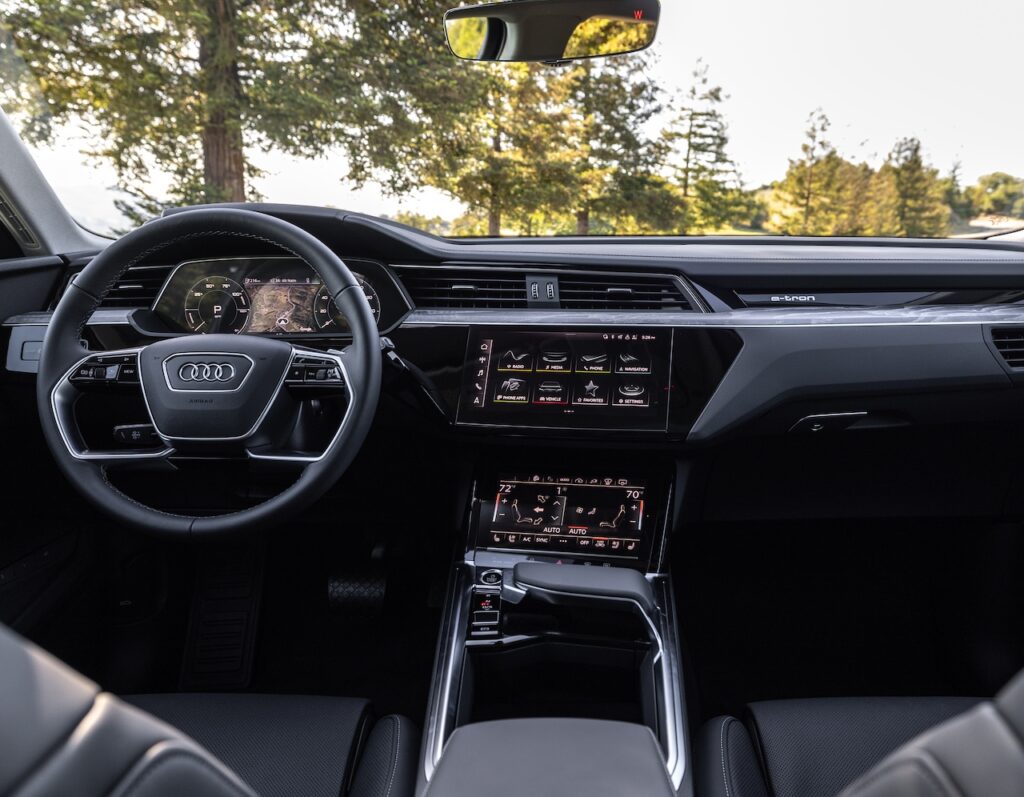 I doubt any of these would be deal-breakers, but they're certainly worth mentioning.
sometimes the vehicle felt bigger than it was due to the lack of rear-axle steering
there were too many buttons and too many screens (many were redundant)
the start screen isn't intuitive (it always asks about who is driving, which is dumb)
If you're in the market for a luxury EV, consider this car. At least take it for a test drive. I think it's certainly worth considering if you're thinking about the Model X, Genesis GV70 electric, or the Volvo XC90 all-electric or the EX90 (which I can't wait to drive!)