Like most wonderful things, I recently rediscovered Sinead O'Connor through my kids. After my daughter asked for a few of my 100,000 CDs (yes, apparently, THOSE are cool again), I stumbled upon I Do Not Want What I Haven't Got and handed it over. Pretty soon, we were in the car singing every lyric–over and over, in awe.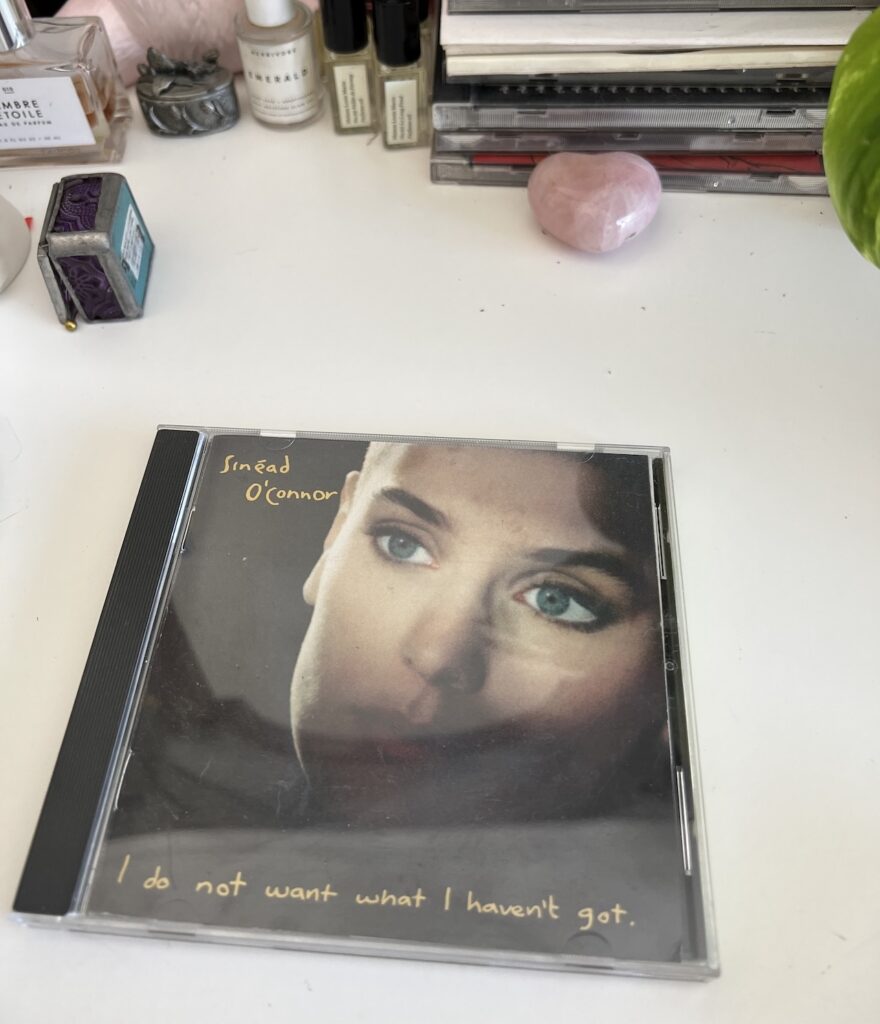 Just in case you need a refresher or your kids haven't listened to Sinead at all, here's what I'd recommend (based on my own experience). Though she had many great songs, these are the easiest Sinead tunes to love because:
Sinead O'Connor Understood Young People
When I was younger, I felt like Sinead was speaking directly to me. Like she knew me and really understood what I was going through. More importantly, I felt like she was a stronger, more evolved, less tone-deaf version of myself, someone I could aspire to be. Experiencing that all over again with my daughter, was honestly profound–like I was giving her a gift through Sinead's wisdom. A great example is the following from "Feel So Different."
Sinead Knew How To Be A Fearless Artist
Perhaps you remember Sinead on Saturday Night Live ripping up the picture of the Pope? I remember thinking, 'Why would anyone hate the Pope?' and 'Why would anyone stand on stage and hate the Pope when she knows people are going to freak out." A few years later, I would come to understand that her act was badass activism. Many years later, I would understand that what she experienced as a victim of the Catholic church, was just the tip of a hideous iceberg.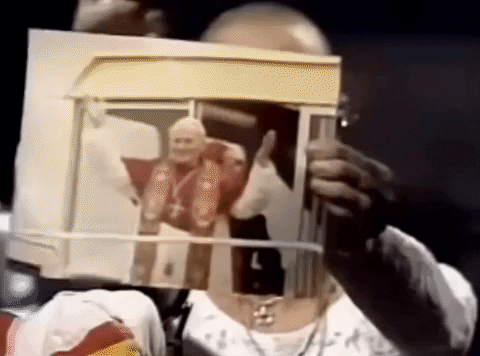 I tried to explain what this meant to Freya. Why, in those days, no one spoke of such things. She also loved the story of Sinead protesting the Grammys in solidarity with Public Enemy (another CD I've pulled out for her very recently).
Do you remember how you felt when you watched this or her anti-Grammy performance with Public Enemy's logo on her head? LMK in the comments.
Sinead Understood How to Speak Your Truth
If you've forgotten this song, I beg you to listen to it again. It has never sounded so relevant. Plus, Sinead's vocal gymnastics are undeniably marvelous. It's also very worth noting that the timing of this song worked perfectly with the gear timing of my Saab 900T, so it was always a Top 10 driving fave.
Sinead O'Connor Was Authentic Before It Was Cool
These days, it's hard to find an artist that risks it all– money, fame, ambition to stay true to who they are. One could also argue that the world no longer rewards people who eschew those elements. Either way, Sinead treated each and every performance like it could be her last and made it abundantly clear that she couldn't care less if it was. It makes me incredibly sad that I never saw her live. Have you? LMK in the comments!
As a writer, I'm still honestly trying to connect what I REALLY want to say with my fingers and the page. The day I do, I will think of Sinead.
Until then, I am just grateful to live in a world where I hear music like hers.