Buying an electric vehicle as a mom or a dad can be stressful. Will I get stranded? Will I forget to charge it? Even worse, will it be ugly? These questions are very real. Enter the 2024 Chevrolet Blazer EV, a very interesting, very AMERICAN approach to the SUV EV dilemma. I went to see its reveal in West Hollywood and was surprised by a few things: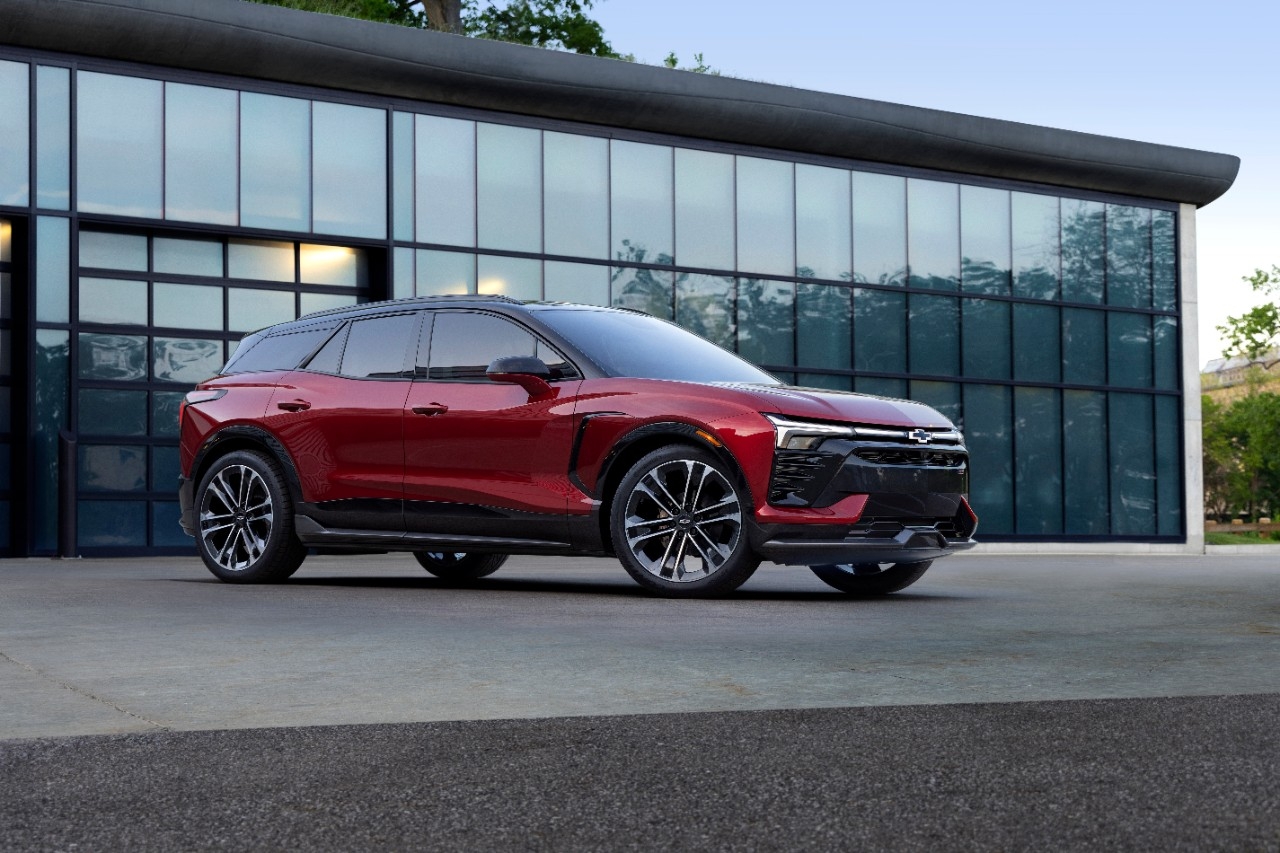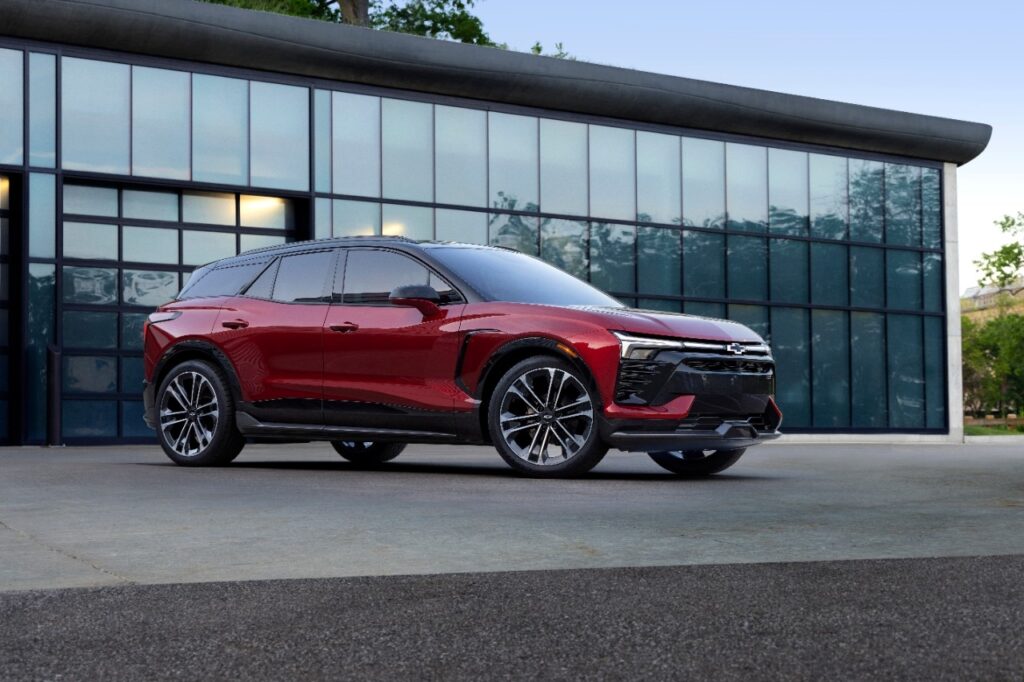 THE BLAZER EV LOOKS GREAT
It's probably not exactly fair to say the regular Blazer is ugly. But it certainly is no stunner in my book. This EV, on the other hand, is hot! It's wider, longer, and lower than the gas-powered version. It also has bigger wheels (22″ on the SS trim!) and wider tires (oh baby!).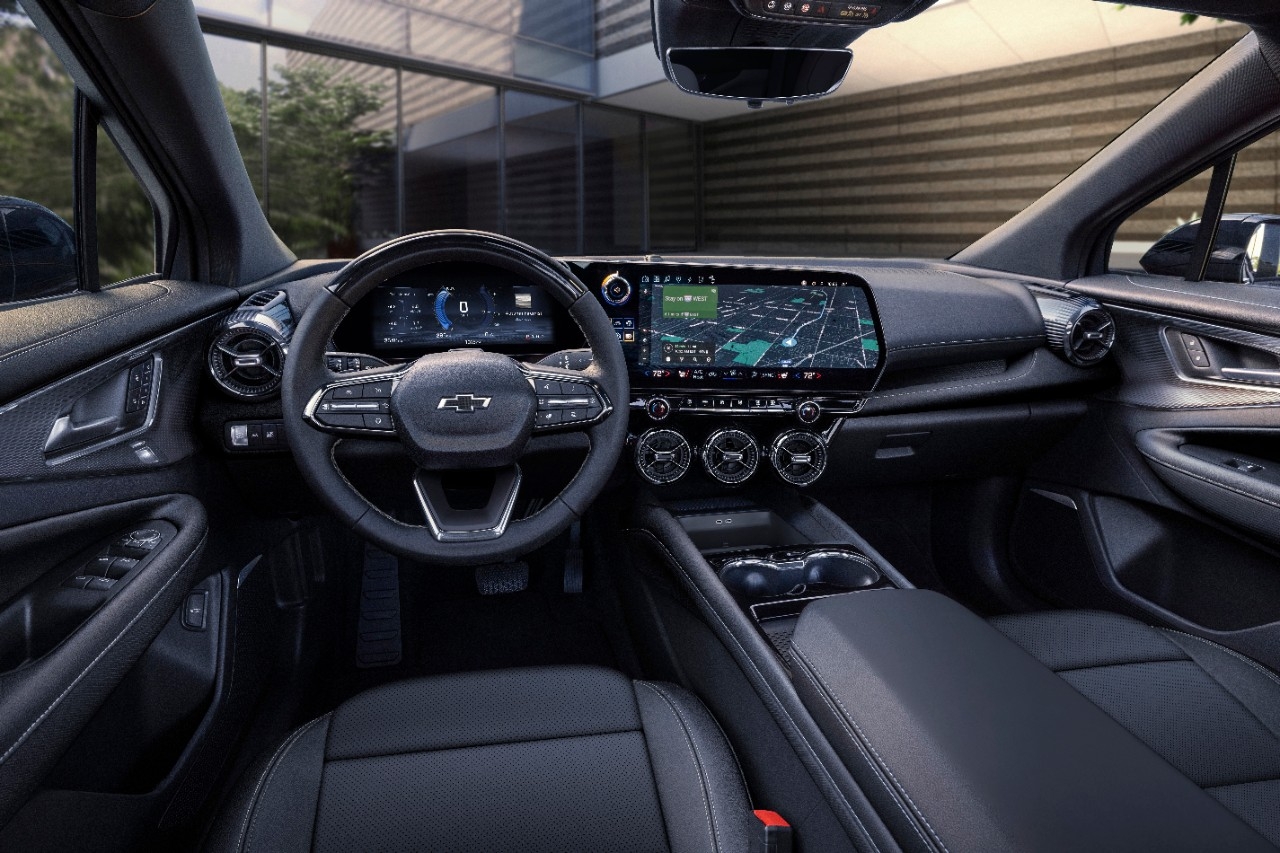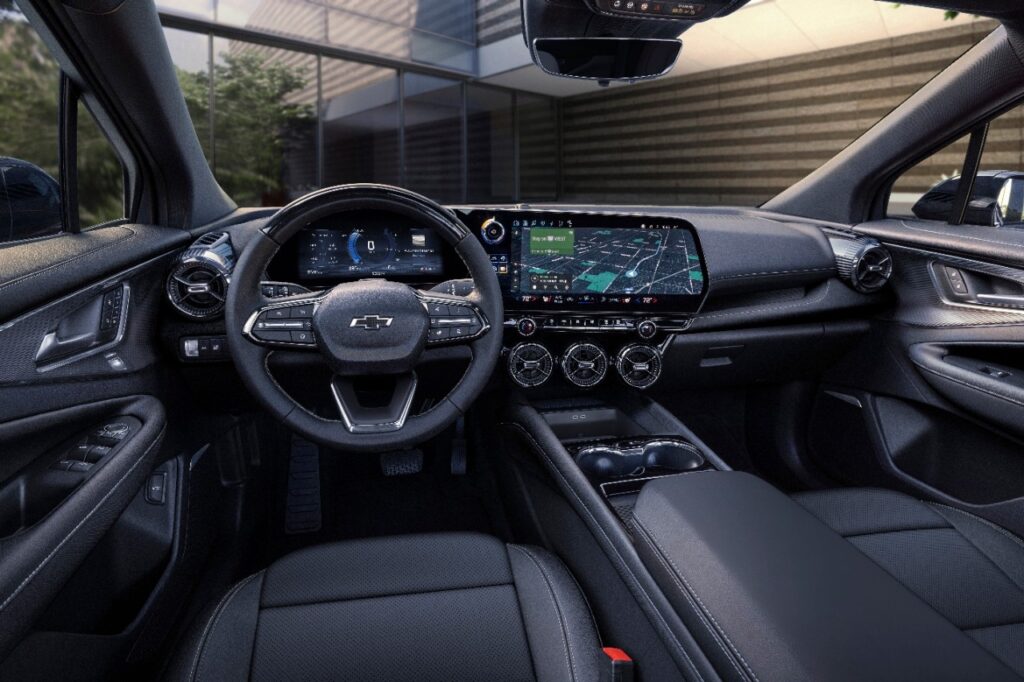 FWD, RWD, and AWD, SAY WHAT?
This was the biggest shocker! The Blazer EV comes with all kinds of battery and 2 motor options, but front-, rear- and all-wheel-drive configurations are also available. Trims include 1LT, 2LT, RS, and  @Chevrolet  's first-ever electric SS performance model. There will also be a pursuit-rated Police Pursuit Vehicle (PPV) model for the cops because somebody's got to chase those Tesla Plaids.
MY BLAZER EV VIDEO
Watch it. Like it. And press that SUBSCRIBE button!
BLAZER EV PERFORMANCE NUMBERS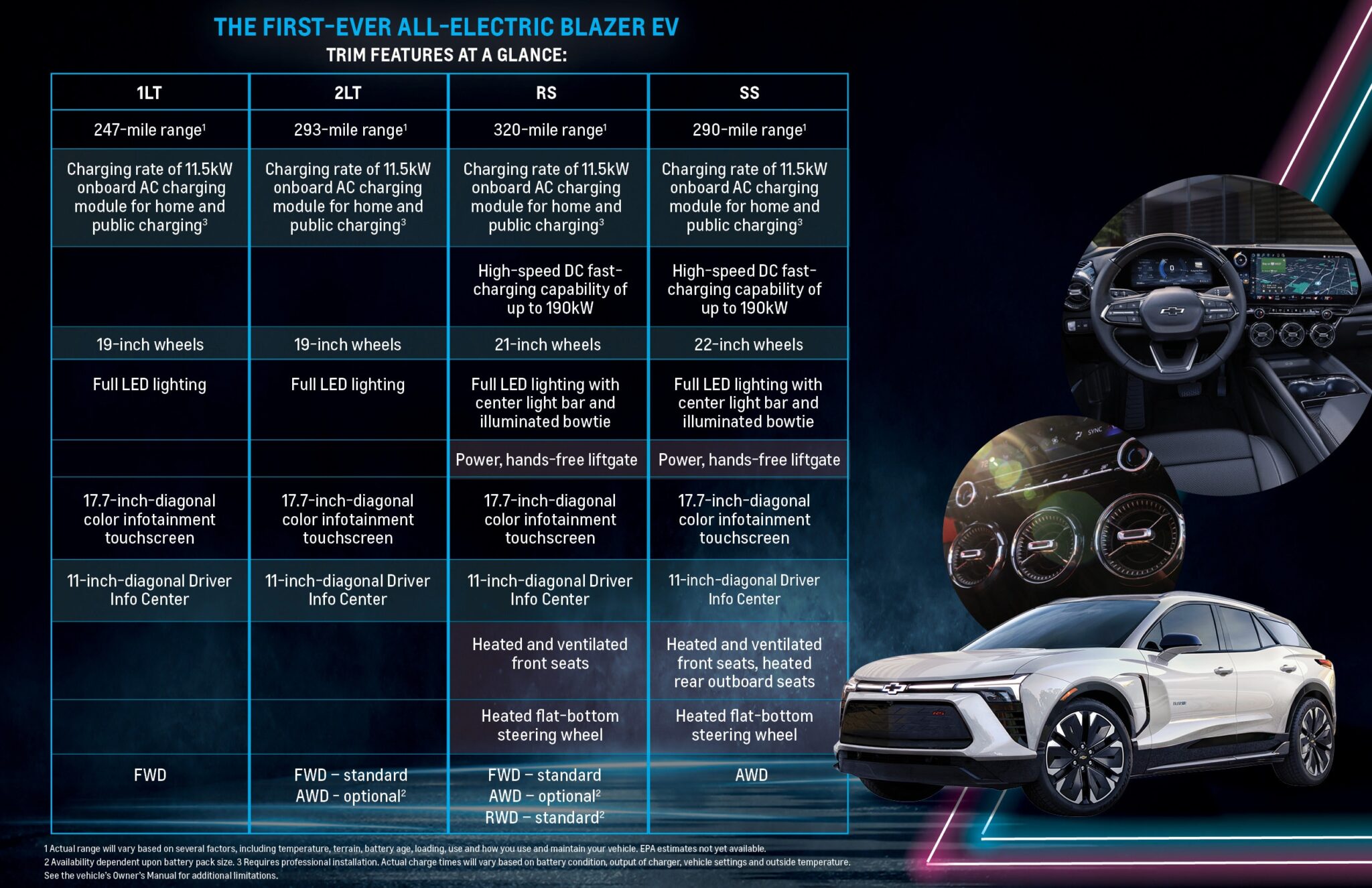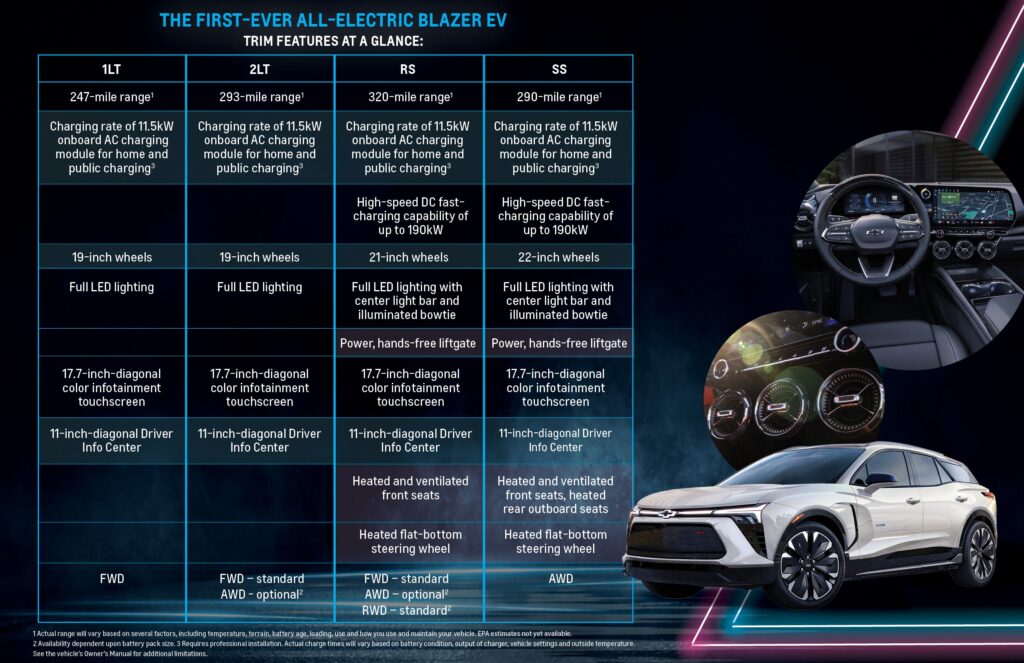 The Blazer EV is estimated to get from 0-60 in under 4 seconds (SS models). It should produce 557 horsepower and up to 648 lb-ft of torque, which I think sounds delicious.
LET'S TALK ABOUT CHARGING
The Blazer EV has an estimated range of up to 320 miles on a full charge for the RS trim. The LT and SS will have a little less range (estimated 270/290).
11.5 kW level 2 (AC) charging and standard DC public fast-charging capability of up to 190 kW, depending on the model, which enables approximately 78 miles of range to be added in 10 minutes, per GM estimates.
Even better, guys, Chevy has a program where they will pay for a pro to install your home charger. Because we both know that if you 'hire' your cousin Jimmy, something's gonna catch on fire!
DRIVER ASSISTANCE
Available Super Cruise hands-free driving technology for the 200,000 miles of compatible roads, sweet! Safety features include (my favorite!) Reverse Automatic Braking and Advanced Park Assist.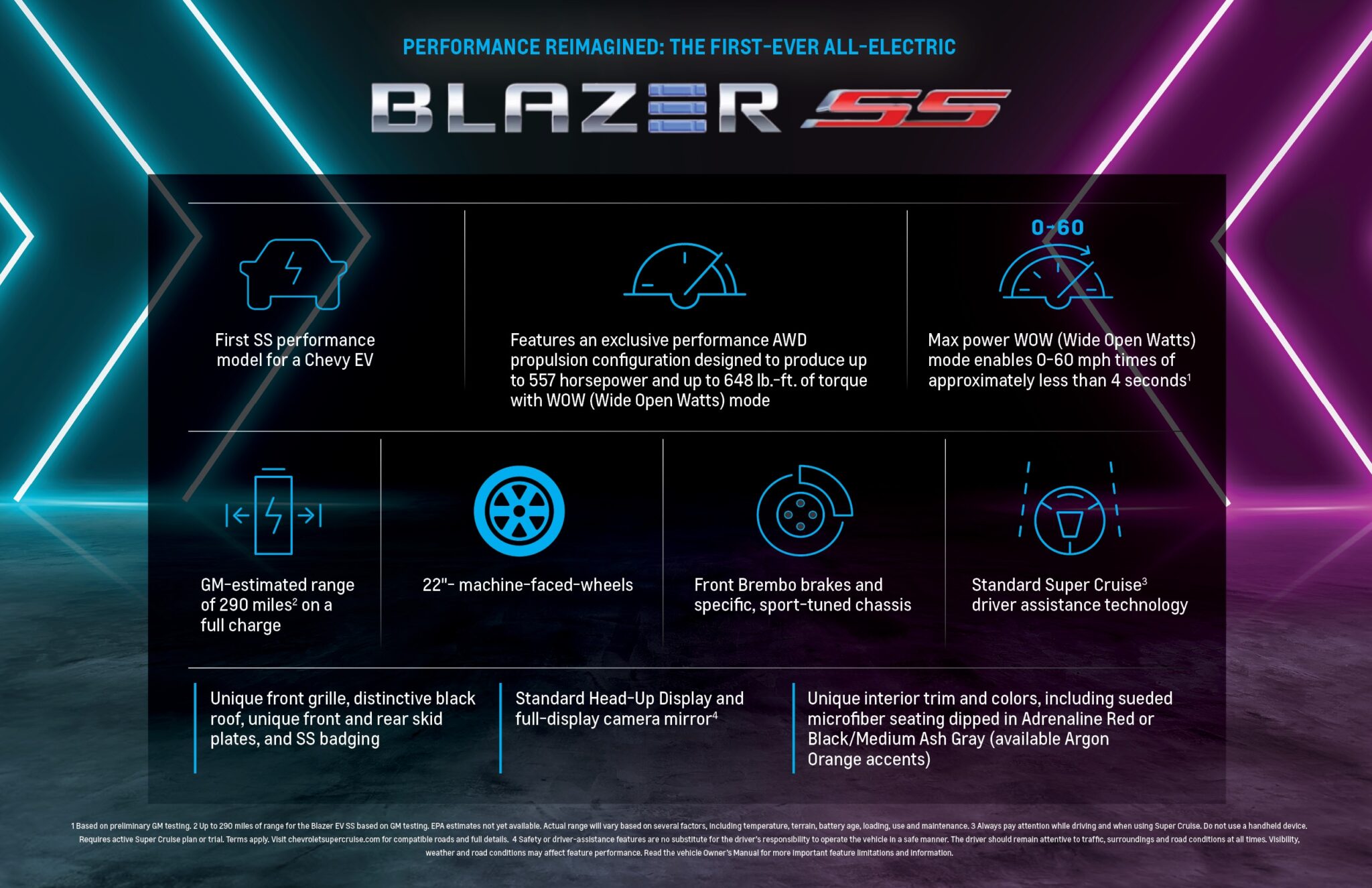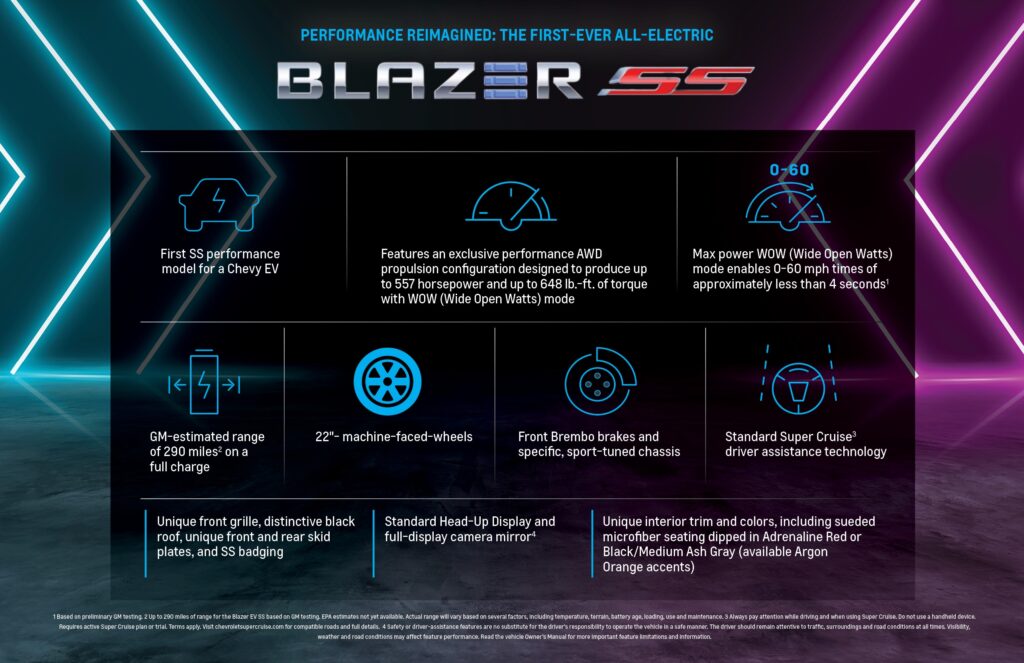 PRICING
The 2024 Chevrolet Blazer EV 2LT and RS are on sale in summer 2023, at roughly $47,59510 and $51,99510. The SS will come later in 2023 at $65,995. The 1LT will be priced starting around $44,99510. Reservations are $100 and are available now at https://www.chevrolet.com/.
For other EVs I think are cool for families, check out my IONIQ 5 review here.