Getting excited about a three-row SUV sounds like the pinnacle of suburban boredom, but I'm here to tell you that the 2024 Mazda CX-90 is anything but dull. At the same time, three-row SUVs don't always offer an exciting driving experience. And that's been okay– until now.
The Mazda CX-90 is Like A Good Dentist
Being a grownup can be a drag, especially when you have to do boring things like paying taxes, having colonoscopies, and going to the dentist. But when you find a good one (hooray to the rad Dr. Debbie Chen and my man Dr. Charles Hand!), you wonder why you suffered at all when there are cool and fun dentists! Three-row SUVs are precisely the same. Sure, you could pile the kids into an extended version of a good SUV and accept that there will be body roll, wide turns, and agonizing parking jobs. Or you can put your butt into something that drives beautifully without feeling like the third row is a burden. The Mazda CX-90 is one of those cars.
I never felt like, "Please, God, just chop this car in half so I can have some fun?" Nor did I wonder, "Do I really have to park this thing?" Hooray!
The CX-90 Looks As Good As It Drives
I've learned never to get too excited about a car until I drive it. The 2024 Mazda CX-90 is no exception. After seeing its gorgeous lines at the Malibu launch, I was equally excited and nervous about the test drive. But after driving it through the streets of San Francisco, up through Marin County, and into Sonoma, I was hooked!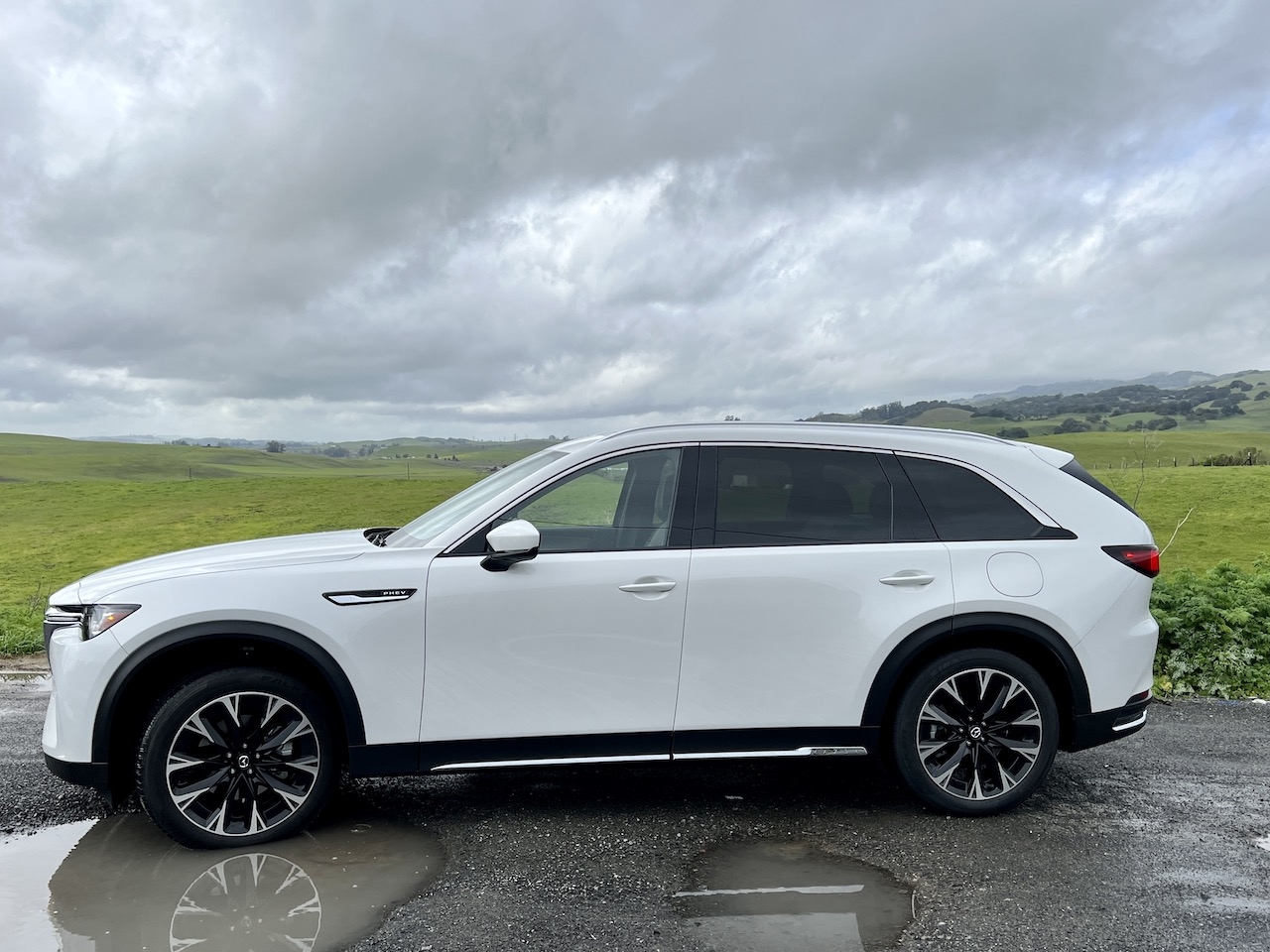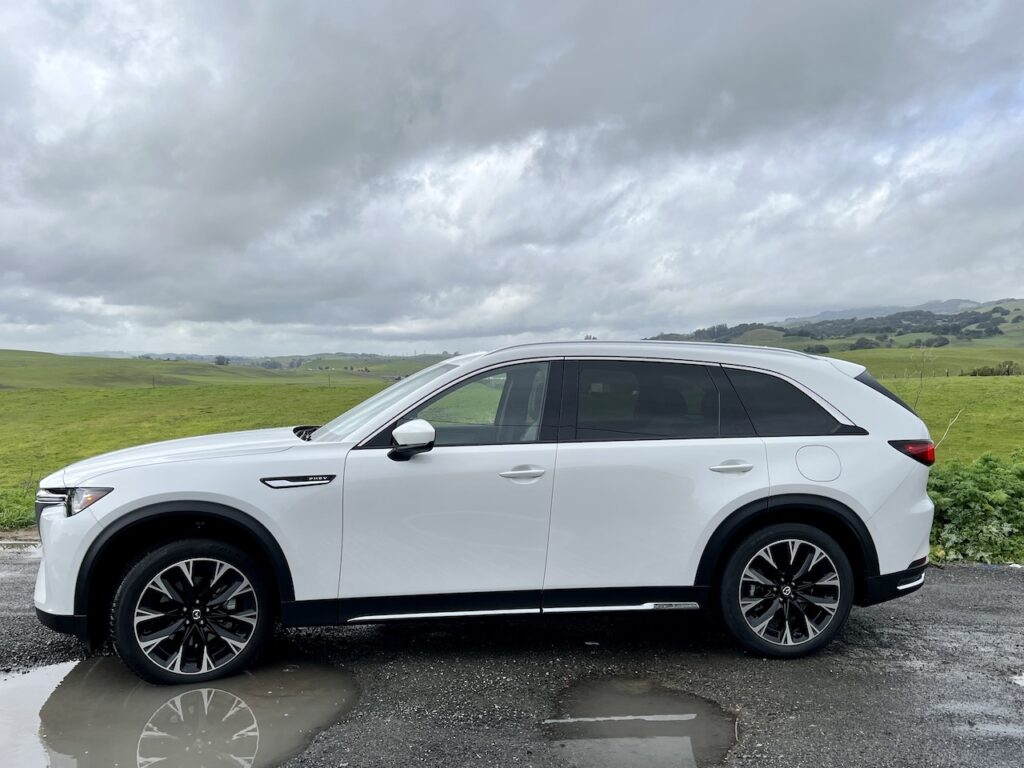 Please Know I Did Suffer In The CX-90
I know what you're thinking– 'Oh Mama, sure you loved it. You got to drive a brand new car through the roads of Sonoma County without kids, groceries, or boring work calls.' For the record, I did take an excruciatingly boring work car on my drive! More importantly, the roads may have been spectacular, but plenty of challenges existed.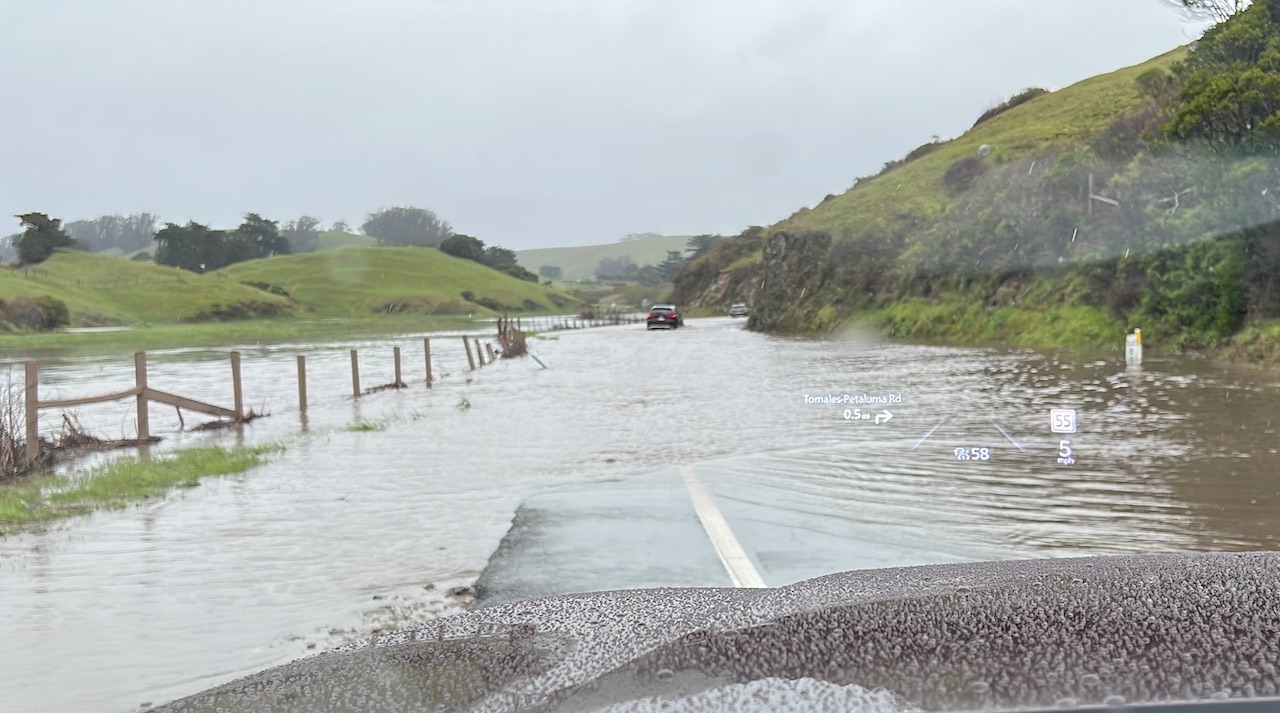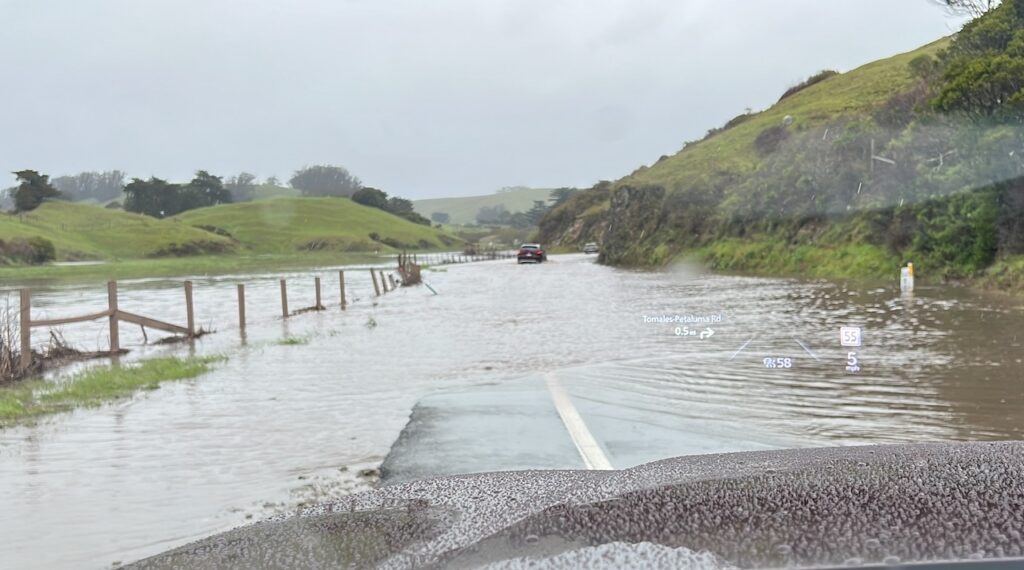 That's right. THE ROAD WAS COMPLETELY WASHED OUT! But this SUV has all-wheel drive plus all-weather tires; I'll be okay, right? I'm a fantastic swimmer, so I went for it. I'm here to tell you that I made it, and the CX-90 felt so solid I wasn't that nervous.
Your Butt Will Thank You
Another genuine stand-out item in the Mazda CX-90 is the seats. I usually steer people towards Volvo seats and stand by them still. However, wow, I didn't know that Mazda seats could be this good. They were exceptionally comfortable, with great adjustability and phenomenal ergonomics. Get this–even the third row was comfy. It was weird..and wonderful.
Mama's Verdict– Nobody Will Miss The CX-9
Although Mazda hasn't made it official, it's understood that the CX-90 will replace the CX-9. I drove the CX-9, and this car is so much better. It's wild. Between the plug-in hybrid and the inline six CX-90, I preferred the inline six. It was much smoother, and the turbo-charged trim was brilliant.
If you'd like a deeper dive into the CX-90, please head to my YouTube channel and watch the video. If you drive it, let me know what you think in the comments below!