For many women, the idea of a competitive driving event in Saudi Arabia is baffling. Are women even allowed to do that in Saudi? So when women all over the world gathered last month to compete in Rally Jameel, the country's first all-female road rally, it was the definition of badass.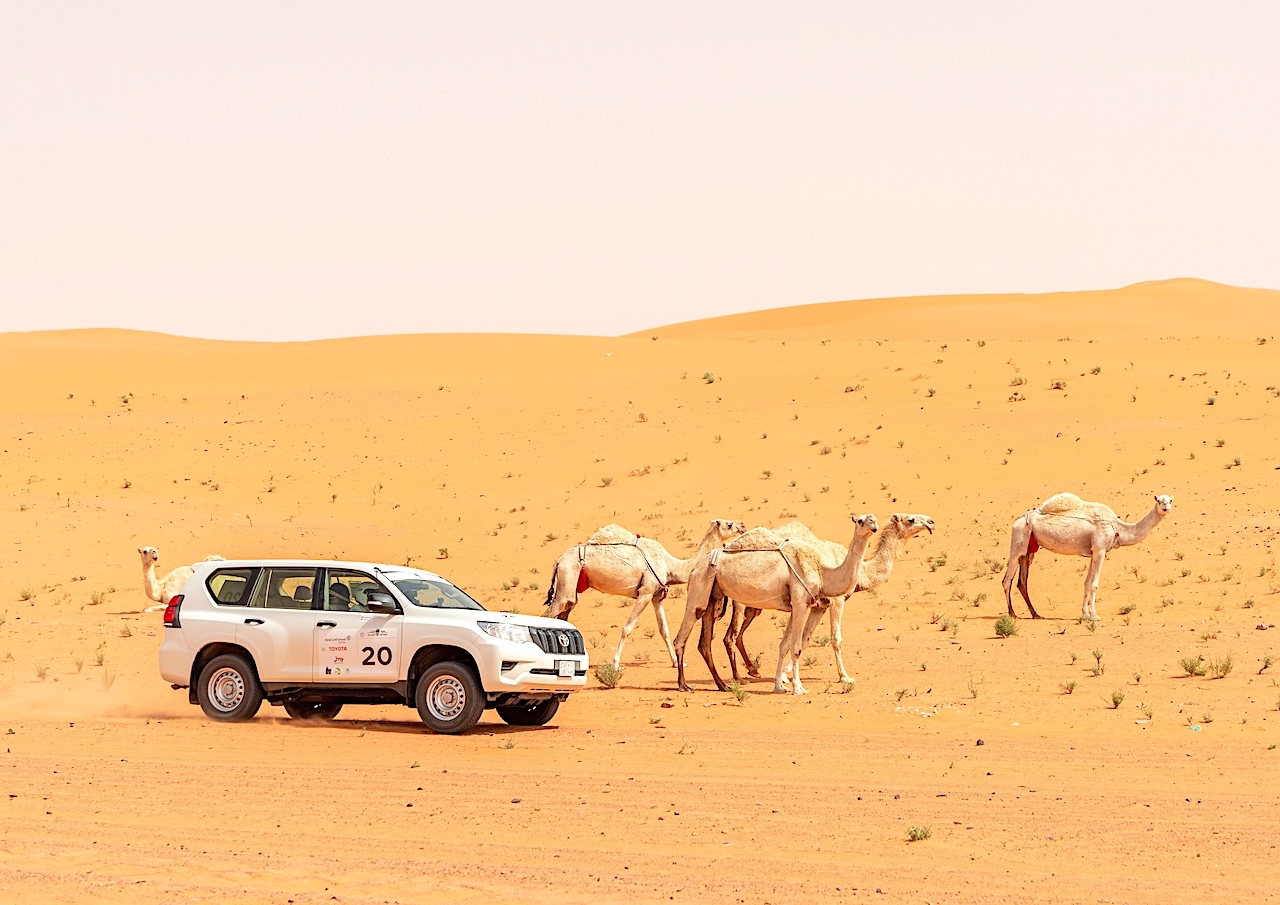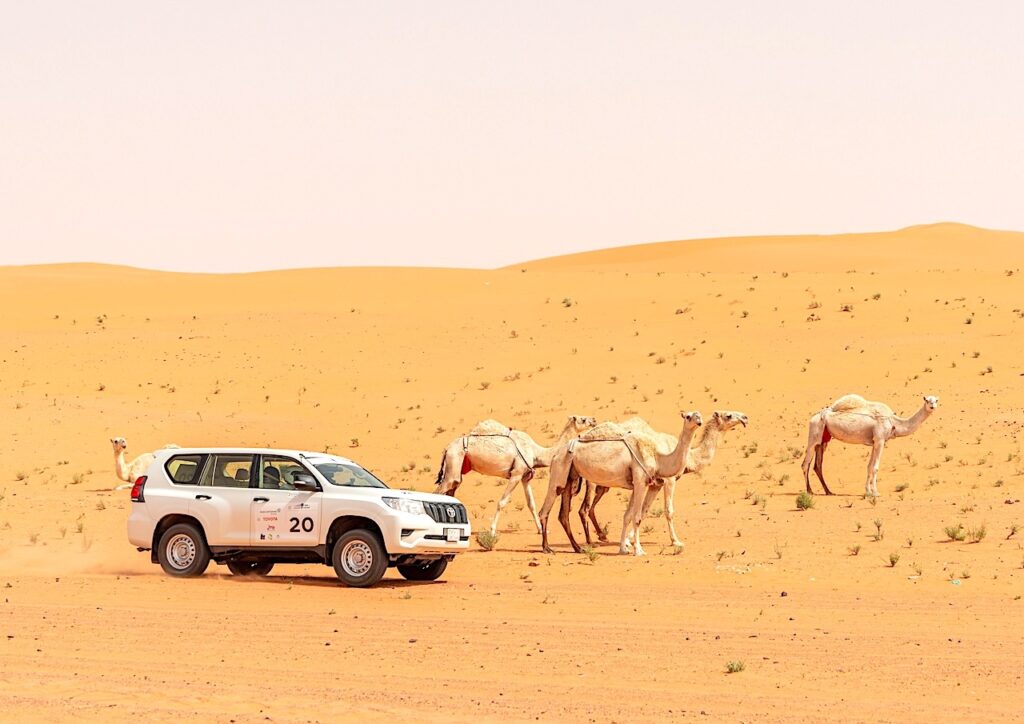 Yes, THAT Saudi Arabia
This is the same country that, just four years ago, finally permitted women to drive legally. A fact like that can make a girl nervous. Is it real? Are other women driving? If I do, am I gonna be pulled over and told to hitchhike my ass home?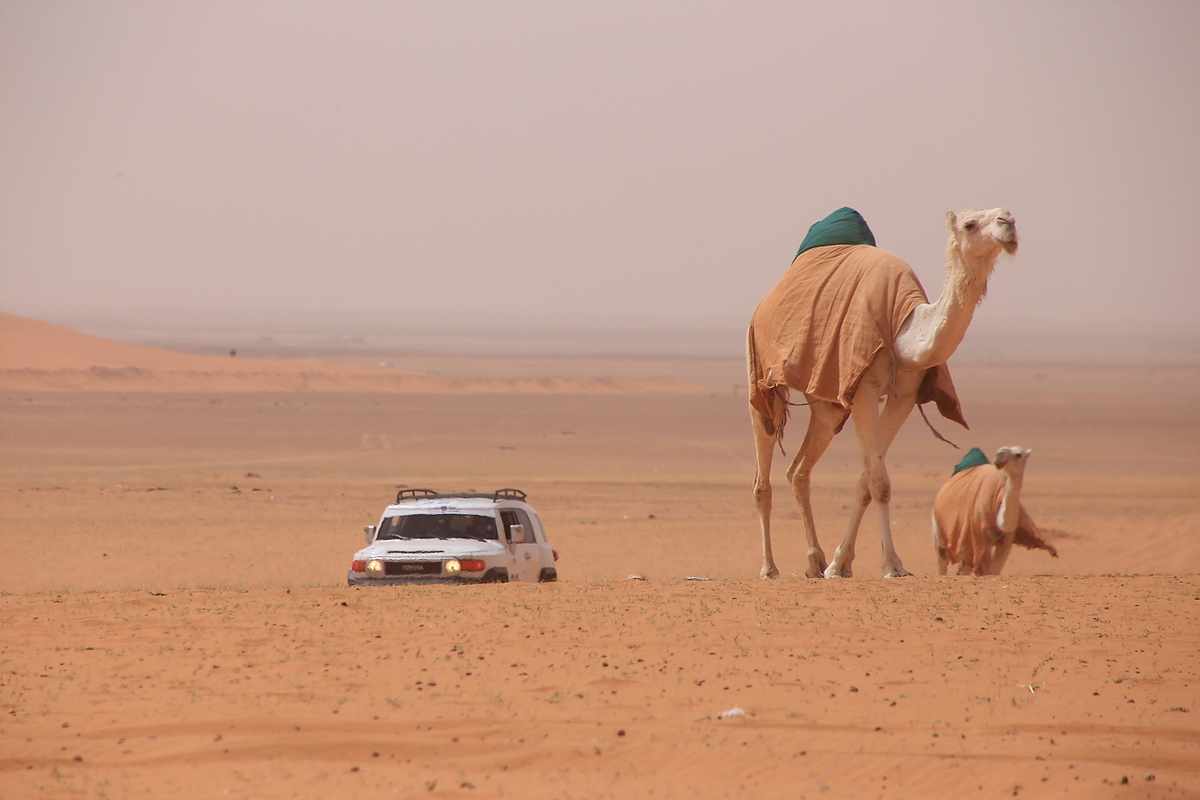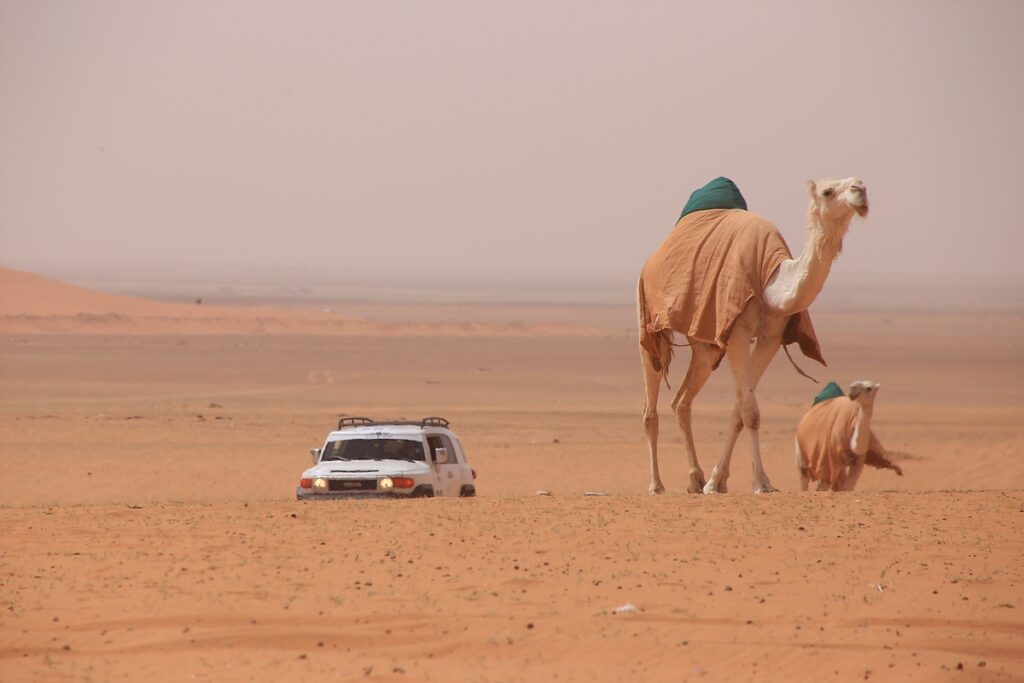 The rally wasn't just an act of rebellion but indeed a part of the country's mission to empower women as a part of their Vision 2030. Other initiatives include reducing its dependence on oil (yes, oil!), increasing tourism, and promoting a new image of the Kingdom. To show his support, the event started in front of the Al-Qishlah Castle in Hail by His Royal Highness, Prince Abdulaziz bin Saad bin Abdulaziz, Prince of Hail.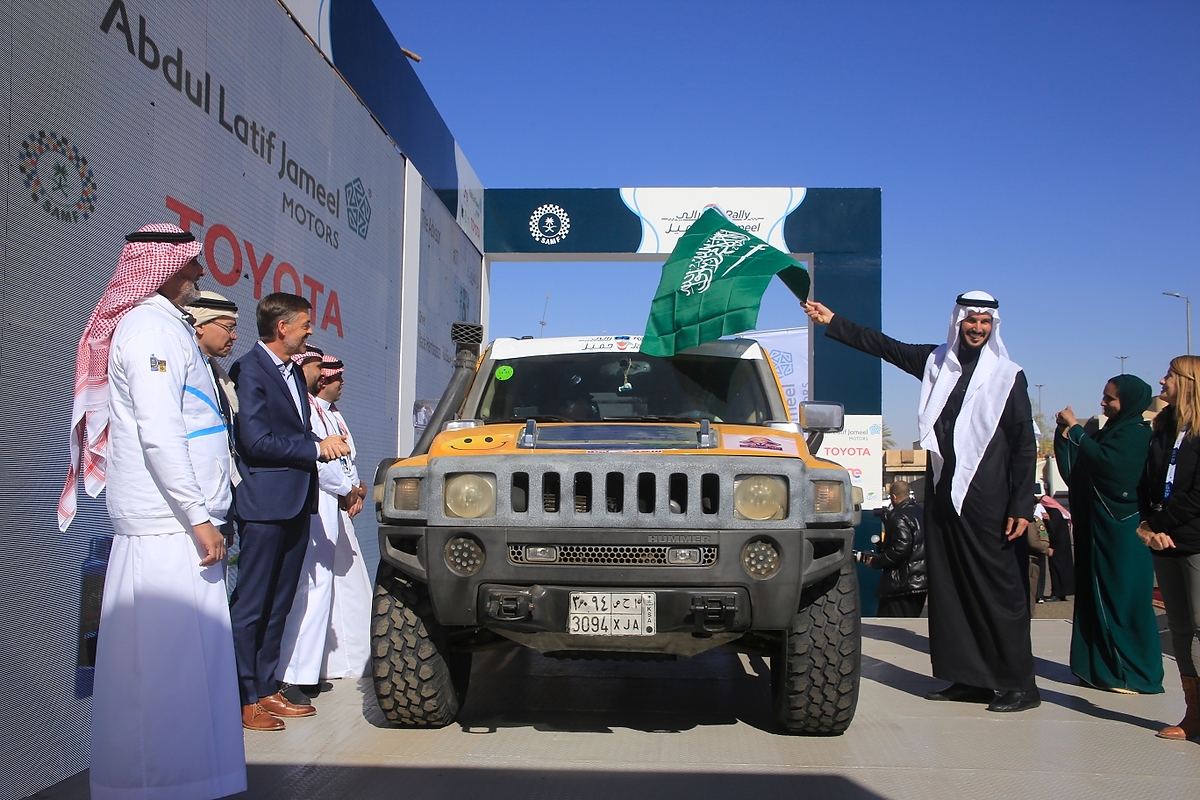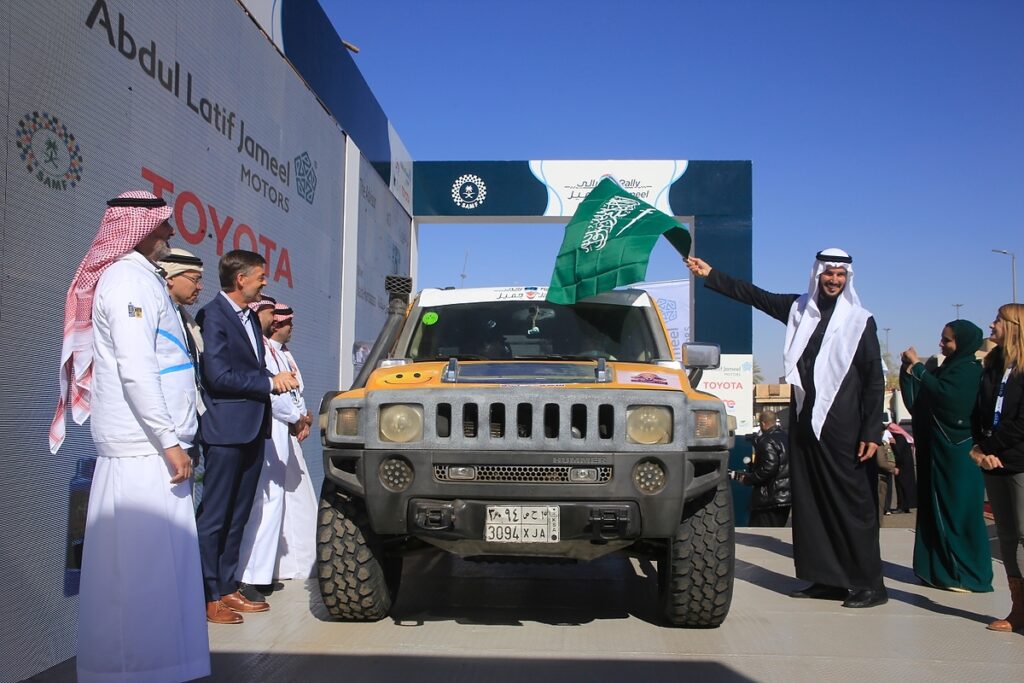 The Goal Was Getting There
This on-road and off-road rally wasn't a speed test to be truly inclusive. It was just about getting there. The route launched from the north-central city of Hail, via Al- Qassim city, through to the capital, Riyadh, via hidden checkpoints and challenges.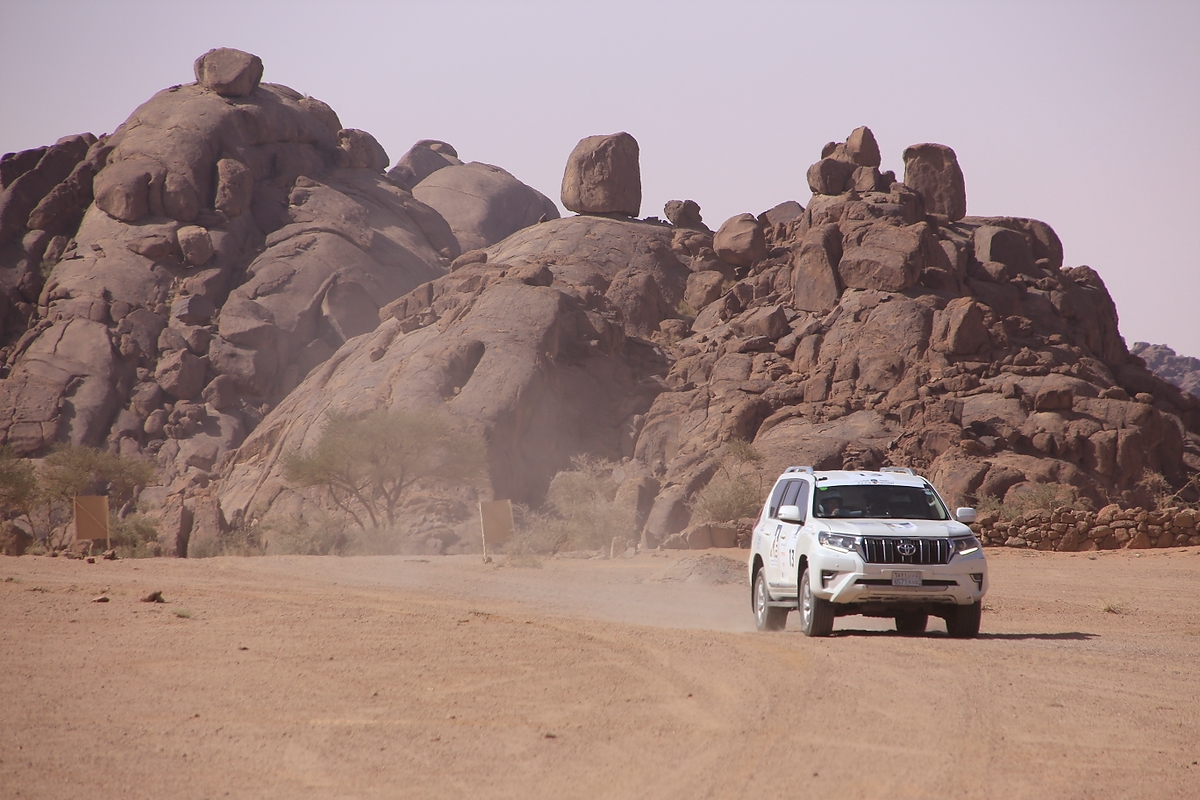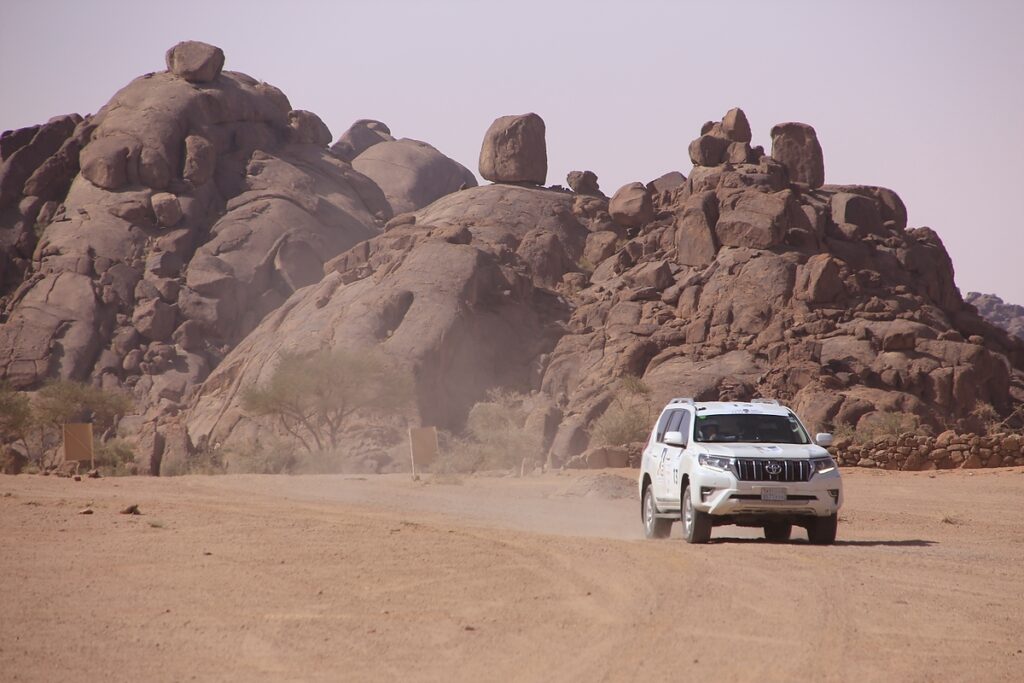 Rally Jameel By The Numbers
15 countries, including the US, Sweden, UAE
21 racers from the Kingdom of Saudi Arabia
1105 kilometers (= roughly 687 miles). That's the equivalent of driving from LA to Oakland and back.
Caution: Princess On Board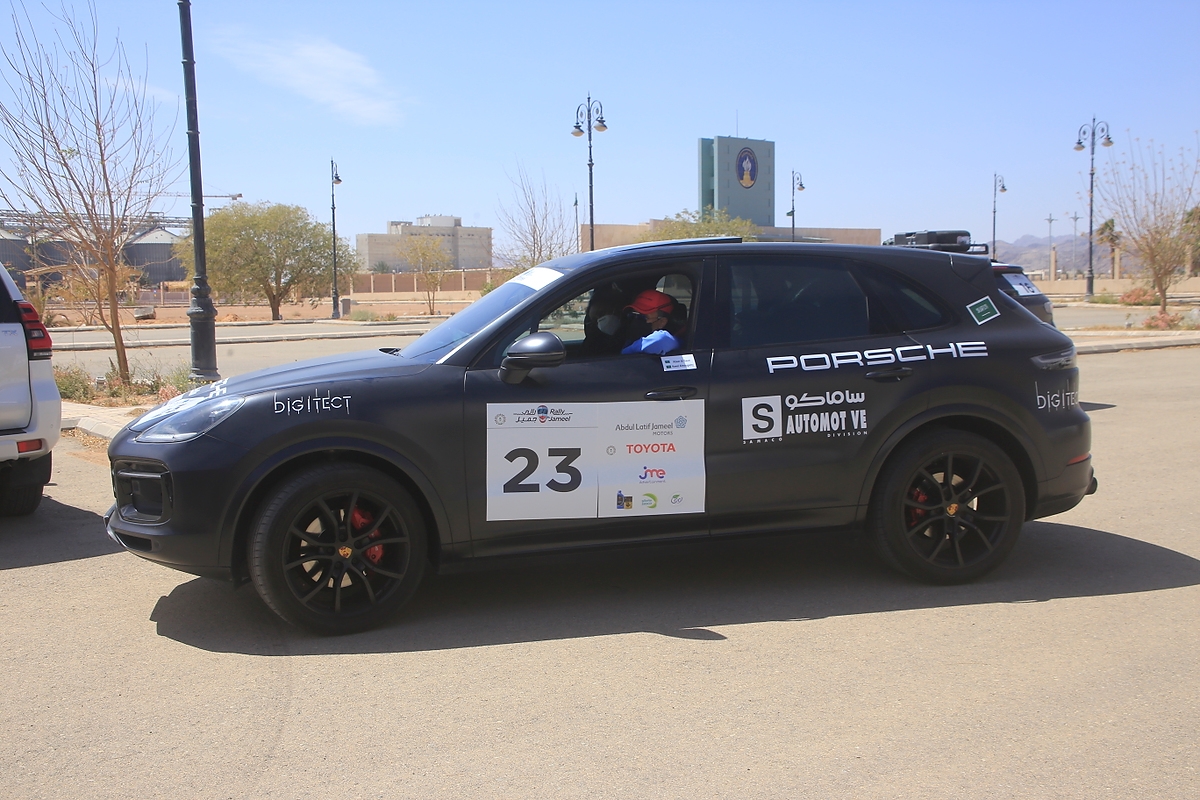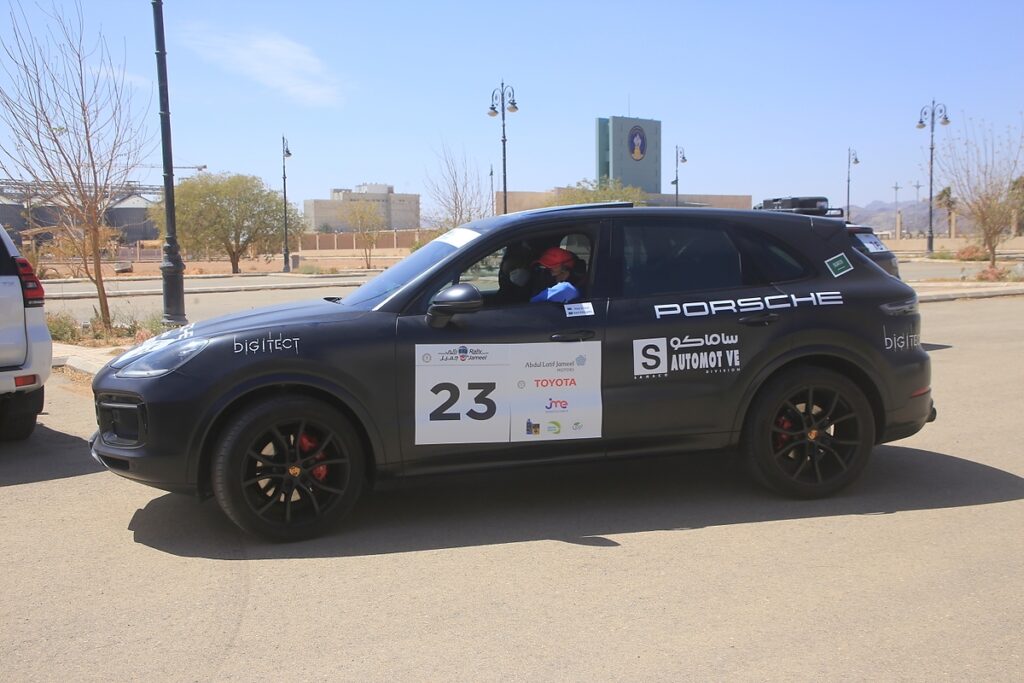 Her Royal Highness Princess Abeer bint Majed Al Saud participated in her Porsche Cayenne shown here with co-driver Nawal Almougadry. This is the kind of Princess in a Porsche that I'm here for!
Rally Jameel Had Lots Of Familiar Faces
Seeing so many badass women compete in this fantastic event was incredible. I hope some of them are familiar to you also: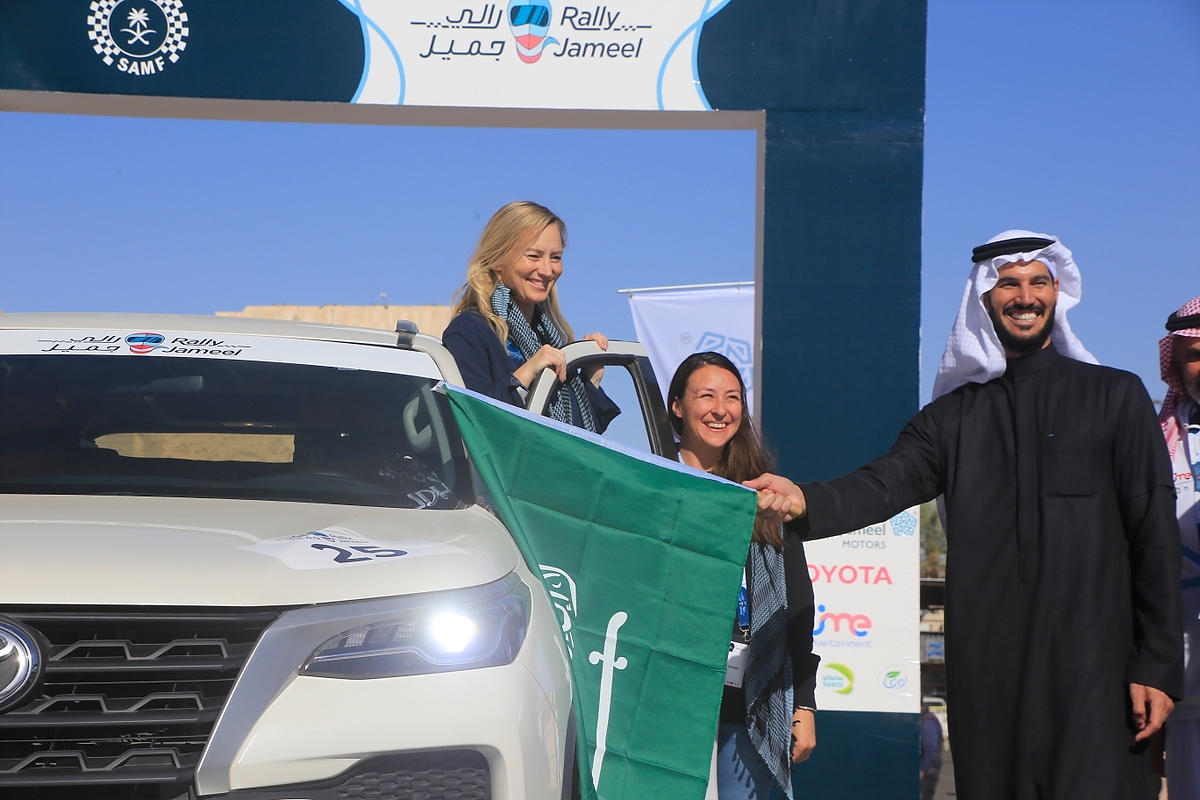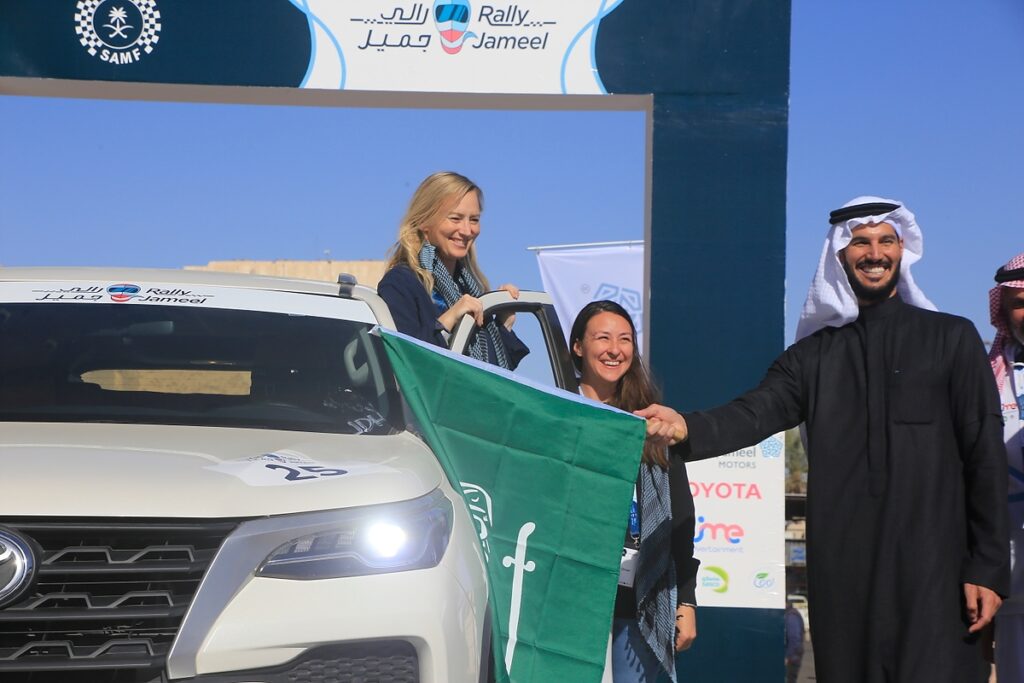 Team Wild Grace (Lyn Woodward and Sedona Blinson 5th)
Lyn said about the event, "It was an honor to be part of such a historical and cultural moment for women in Saudi Arabia and to see women succeed and have fun in the Rally Jameel. I was very happy to represent the US."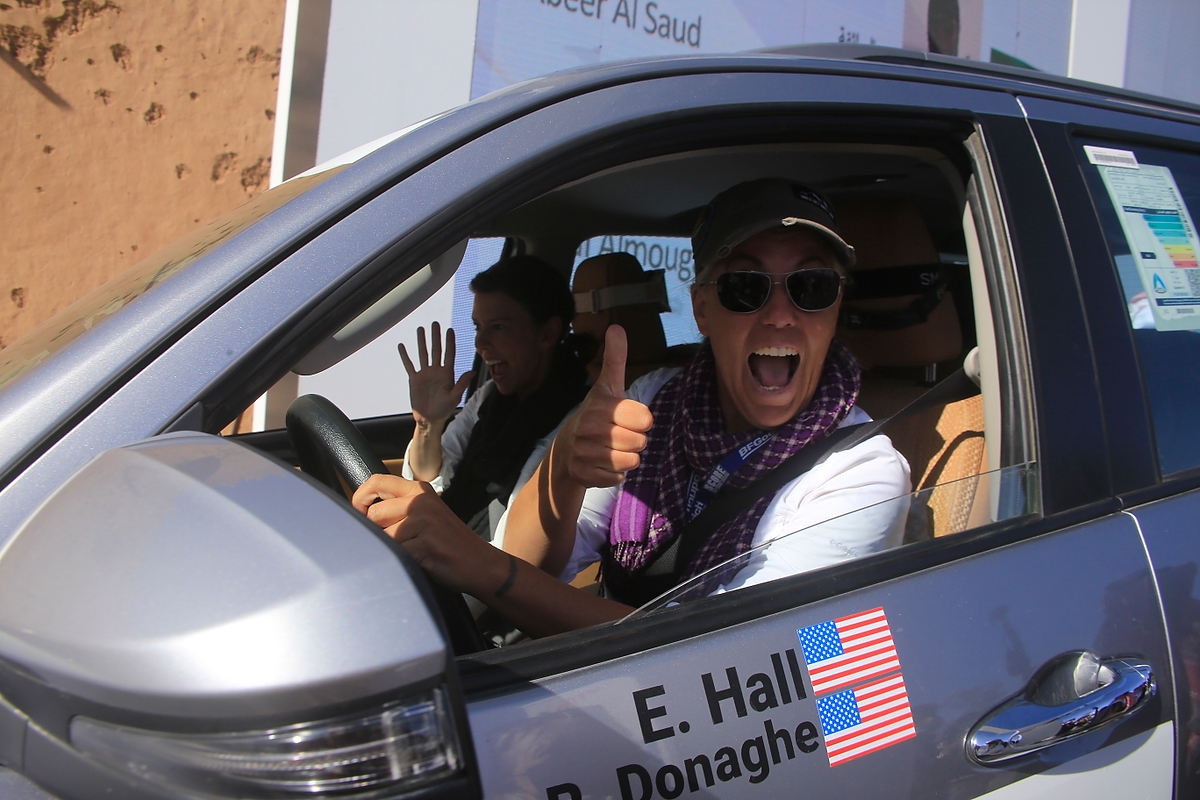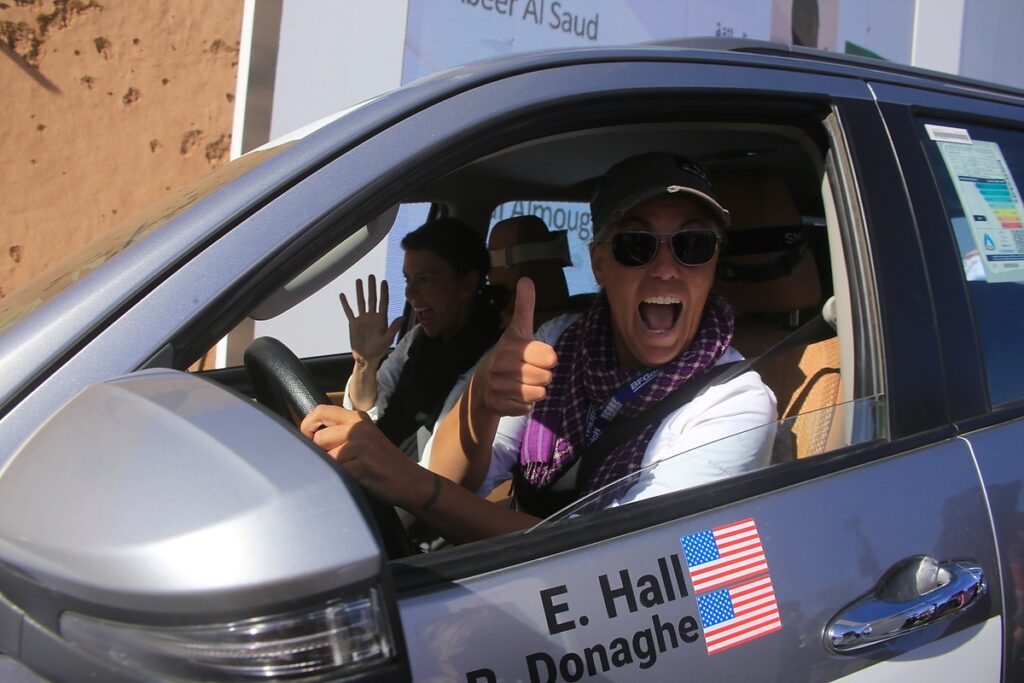 Emme Hall and Rebecca Donaghe came sixth (6th)
Emme Hall commented: "This rally was important for me as I was able to show my support and encouragement to the Saudi women who are just starting on their journey with motorsports and empowerment. For me personally, I learned so much from the warmth and hospitality of the Saudi culture."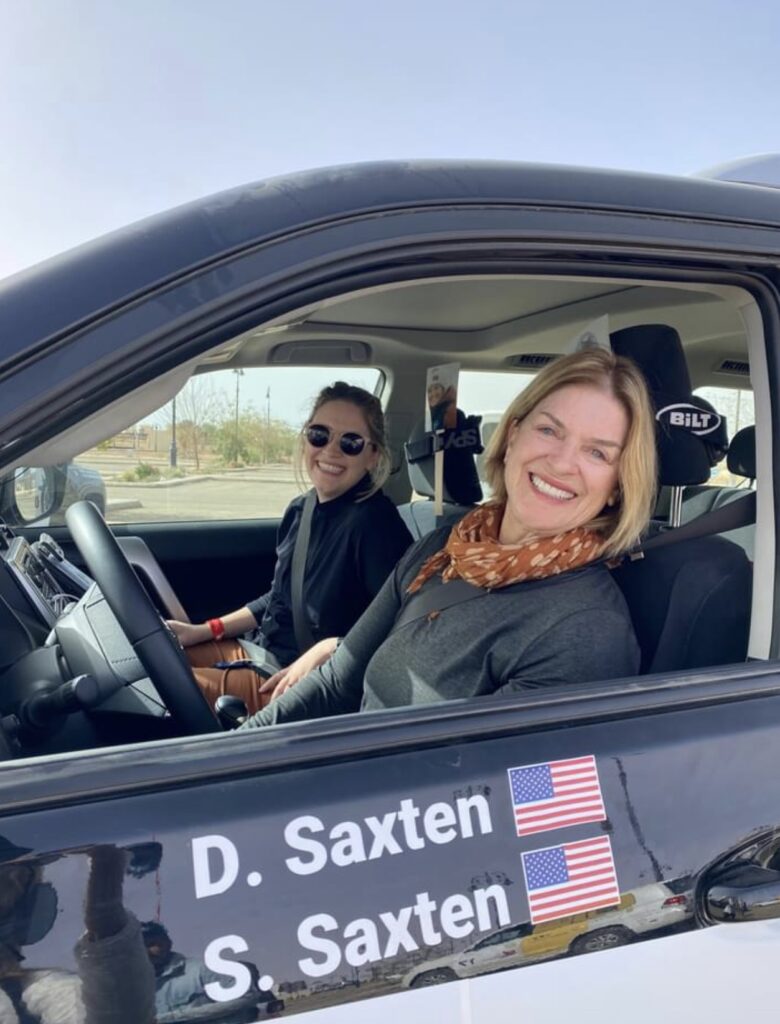 Mother/daughter team Dana and Susie Saxton (8th)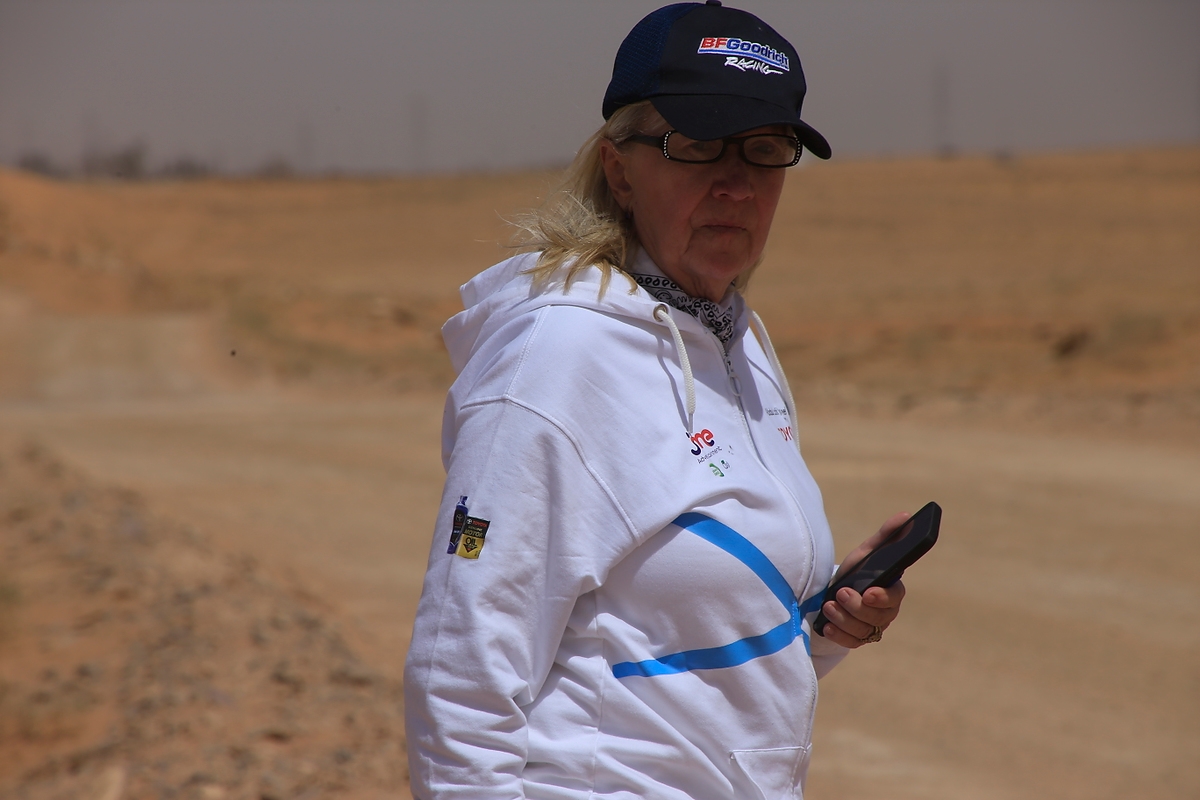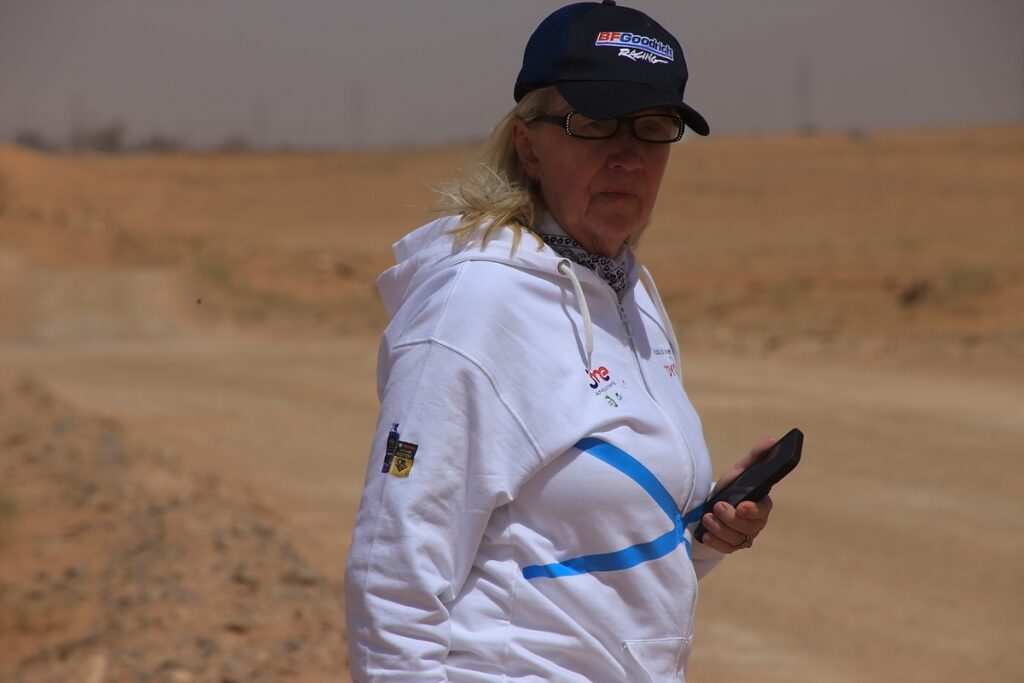 The event was also attended by a badass woman herself, Sue Mead, who was there on behalf of Performance Communications. Sue said, "I have raced more than 30,000 miles around the globe and have been awe-struck by the beauty of the scenery for off-roading in Saudi Arabia. Having spent nearly 2 months in Saudi Arabia in the last 16 months, I knew there would be top-notch scenic landscapes for this rally, but I had no idea how emotional and inspiring it would be to watch as women from 15 nations came together to celebrate women's empowerment in KSA." Amen, Sue!
And The Winner Is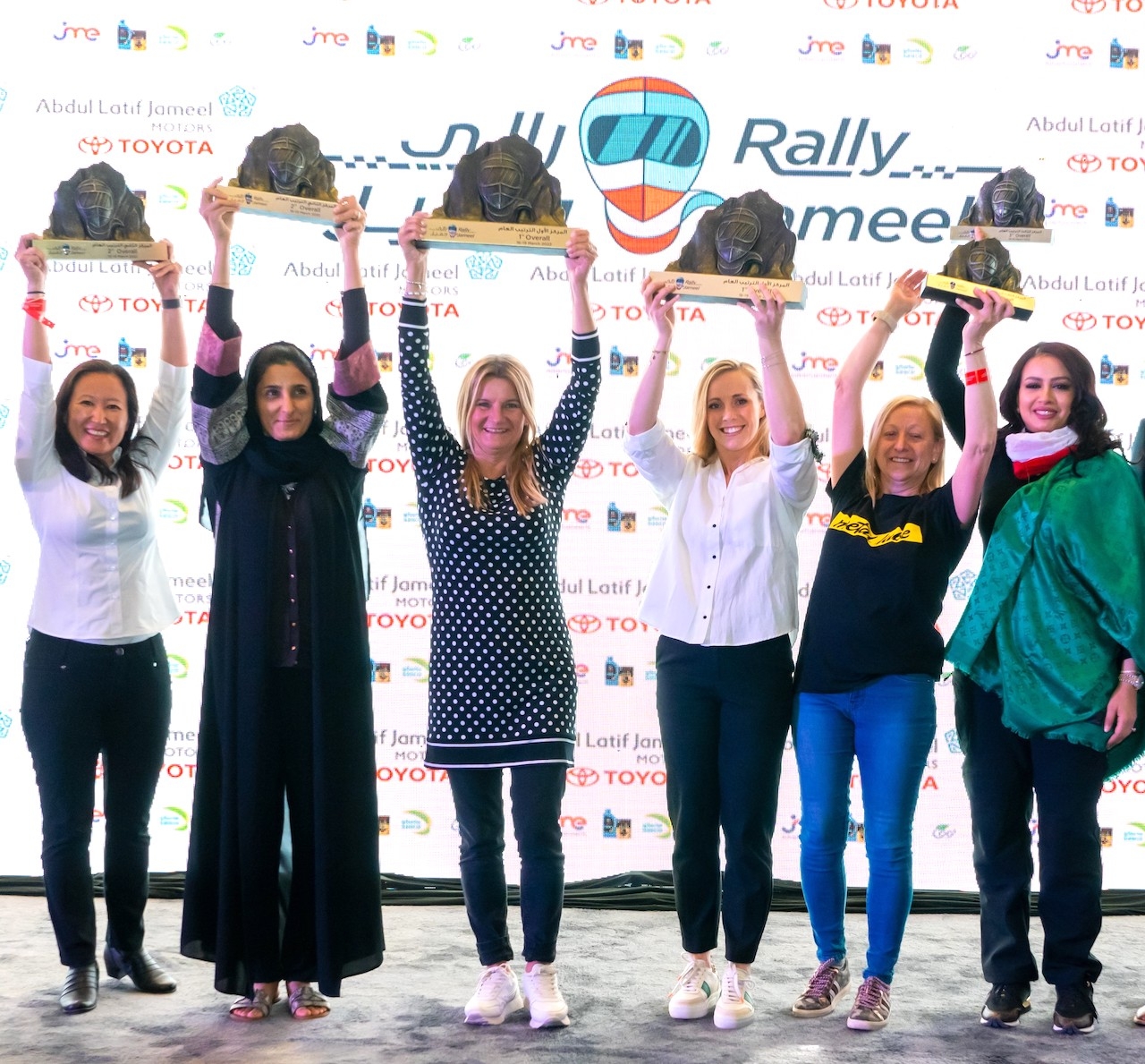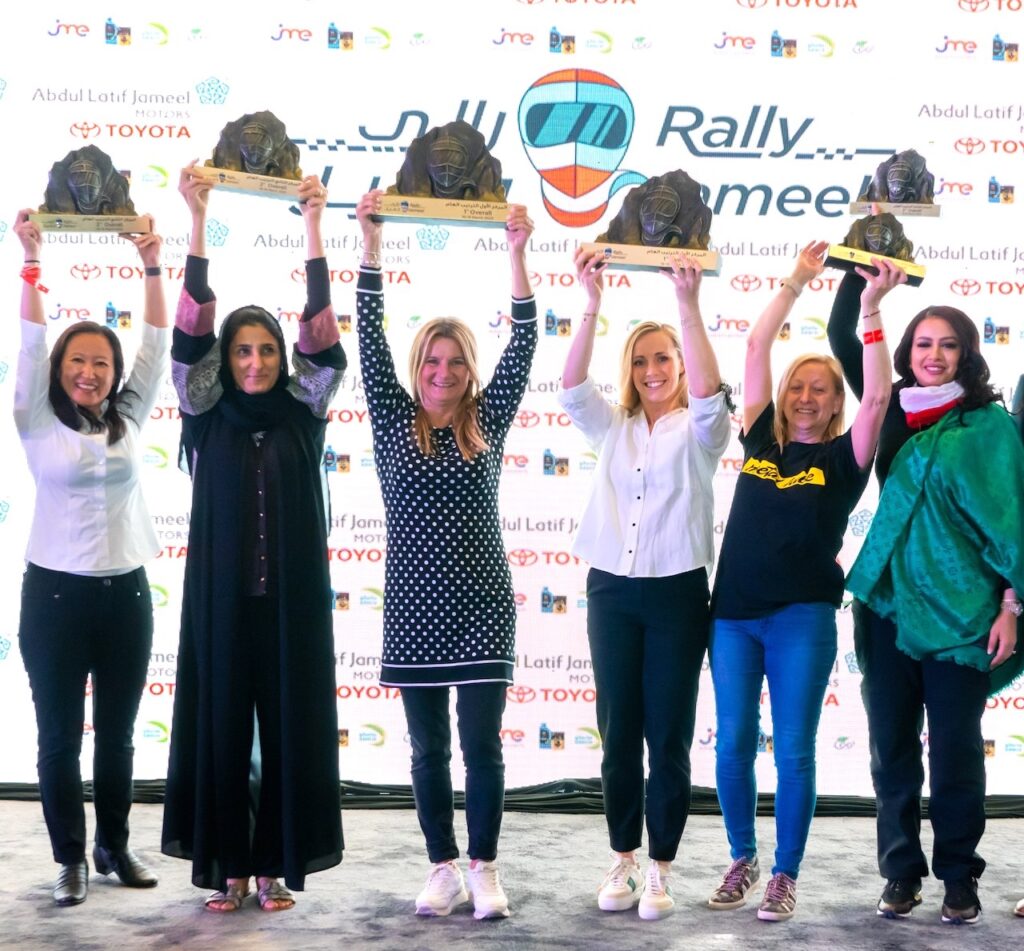 Officially, Annie Seel and Mikaela Åhlin-Kottulinsky from Sweden who drove a Toyota RAV4, finished first in Rally Jameel.
But I'd argue that the real winner here is humanity. Of course, Saudi Arabia has a public relations problem around women. And a road rally can't undo the country's wrongs. However, this event is a tremendous step in the right direction. I can't wait to see what happens next year!