Do you watch motorsports? No? Endurance racing? No? Perfect. This story is especially for you. Because this is a story about a middle-aged guy who turned a catastrophe into a master class in tenacity. But before I tell you about Alex Zanardi, let me first tell you about my dad.
My father was a great driver. An enthusiast. A guy that loved cars, motorsport and could always find an excuse for a good, long, FAST drive. But in his 64th year, my dad lost his leg from complications with diabetes.  It was sad. It was painful. Worst of all, it ambushed his love for driving. Not because he couldn't drive, he could. But he lost his LEFT leg—his clutch leg. So he had to drive.. wait for it.. an automatic. In the beginning there were jokes, eventually there were concessions, but after a while it was clear, when he lost his leg, he lost a big part of his identity. Even worse, his love for cars also dissipated and he died before he could reignite it.
Now, roughly 20 years later, along comes this guy named Alessandro (aka Alex) Zanardi. Even if you don't watch auto racing, you may have heard about his horrific, near-death crash in 2001, during which he lost both of his legs above the knee. But he also happens to be a former Formula One driver, CART champion and athlete whose story is about to light a fire under your ass.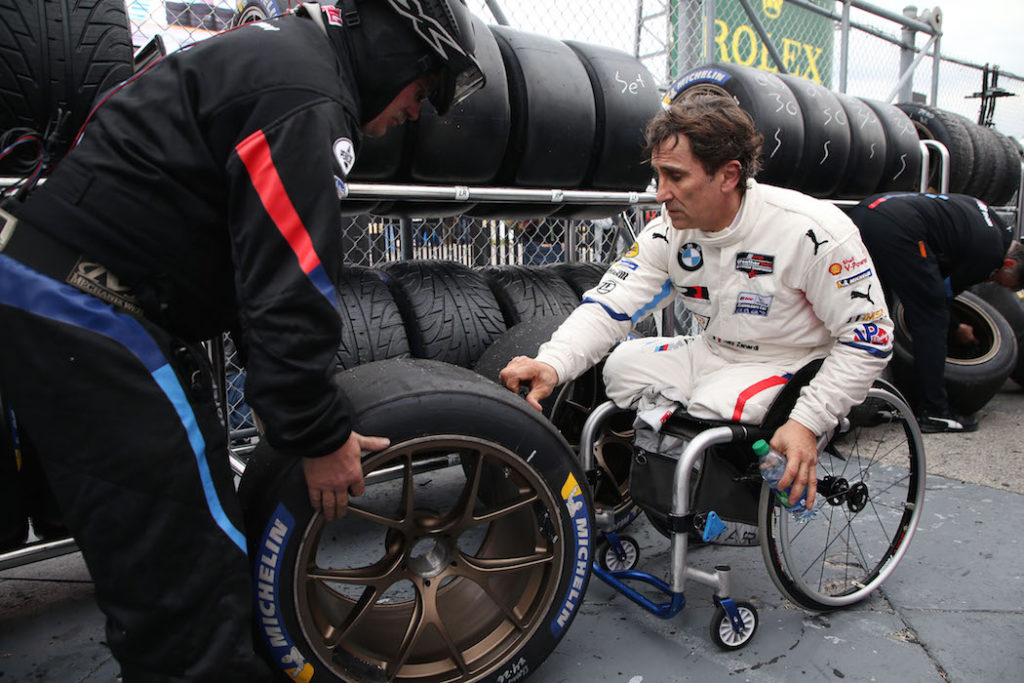 Daytona
Zanardi just made news by competing in the 24 Hours of Daytona (Rolex 24). This 24-hour endurance auto race is one of the world's most notoriously taxing and competitive events.  Driving for BMW, Zanardi's team had a modified M8 GTE which could accommodate his disability unique driving position.  To make it work, BMW's engineers designed this incredible steering wheel that could be used both by Zanardi and his teammates in lieu of a pedals-first driving experience. Check out the NY Times' brilliant description here.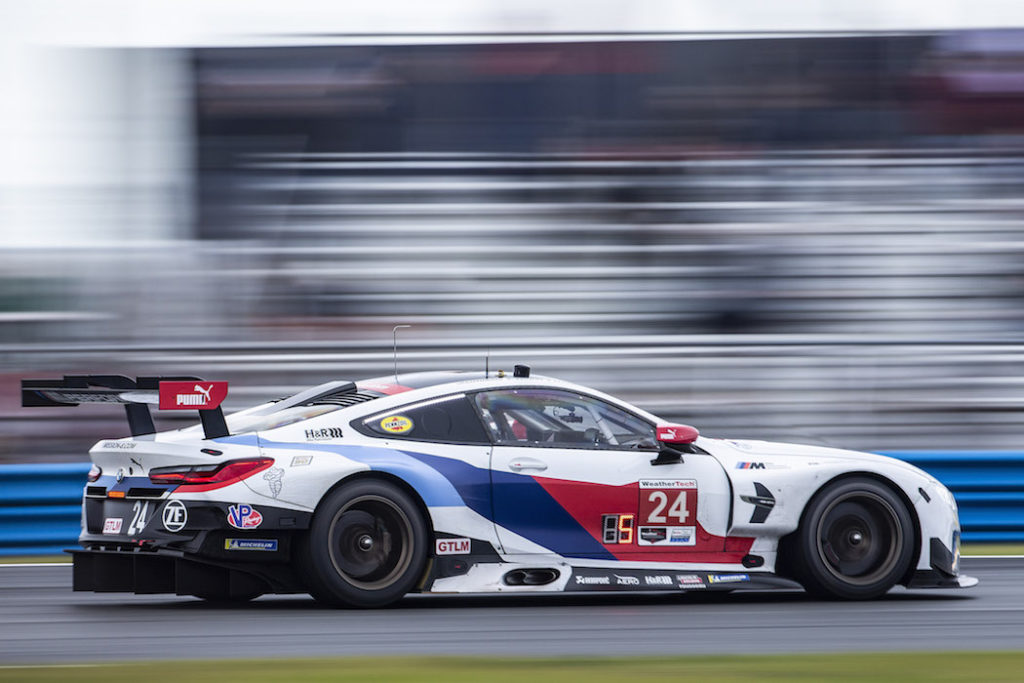 However, during a pit stop, the BMW fell off the air jacks just as the special wheel was being adjusted. The steering column bent. The team finished in 9th, 18 laps behind the winning vehicle. So, they didn't win. Or did they?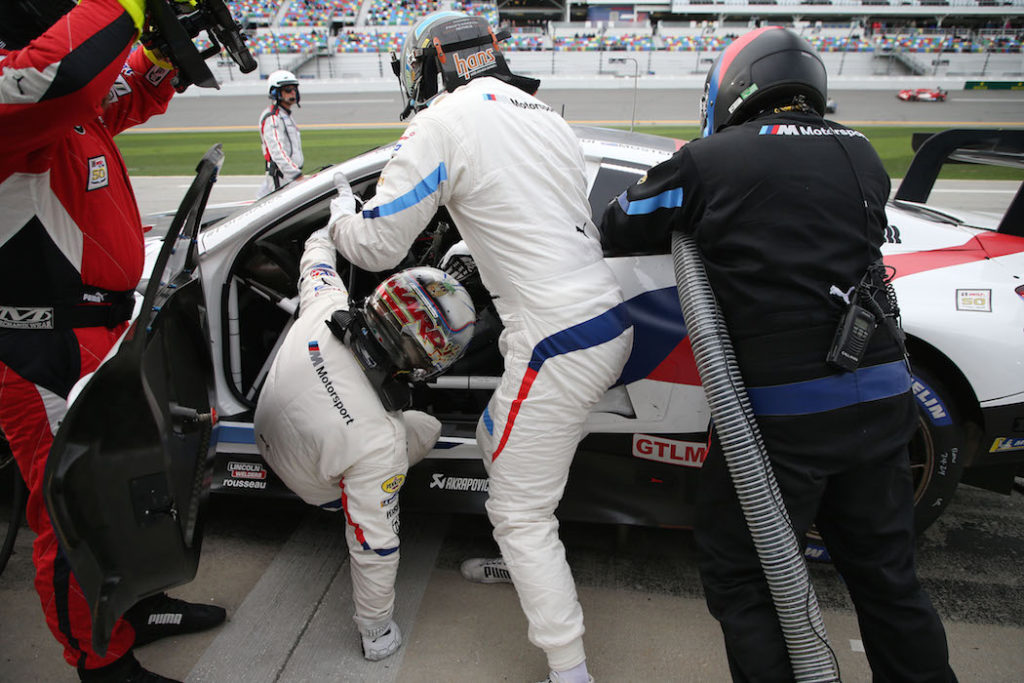 A Comeback
Even before the Daytona race, Zanardi's comeback has been one for the books. After a terrifying crash that would immobilize the majority of us, this guy brushes himself off, and returns to racing less than two years later.  Then he switches sports, takes up handcycling and wins gold medals in both the 2012 and 2016 Paralympics.  Then he decides, 'Hey I think do that whole Daytona thing' (or whatever that translates in to Italian).
And in a stunning act of both goodwill and commitment, BMW invests considerable amounts of time, PR and yes, dollars, into enabling him to compete. The world watches, fans freak and many of us who would have otherwise skipped the event, are glued to this badass dude.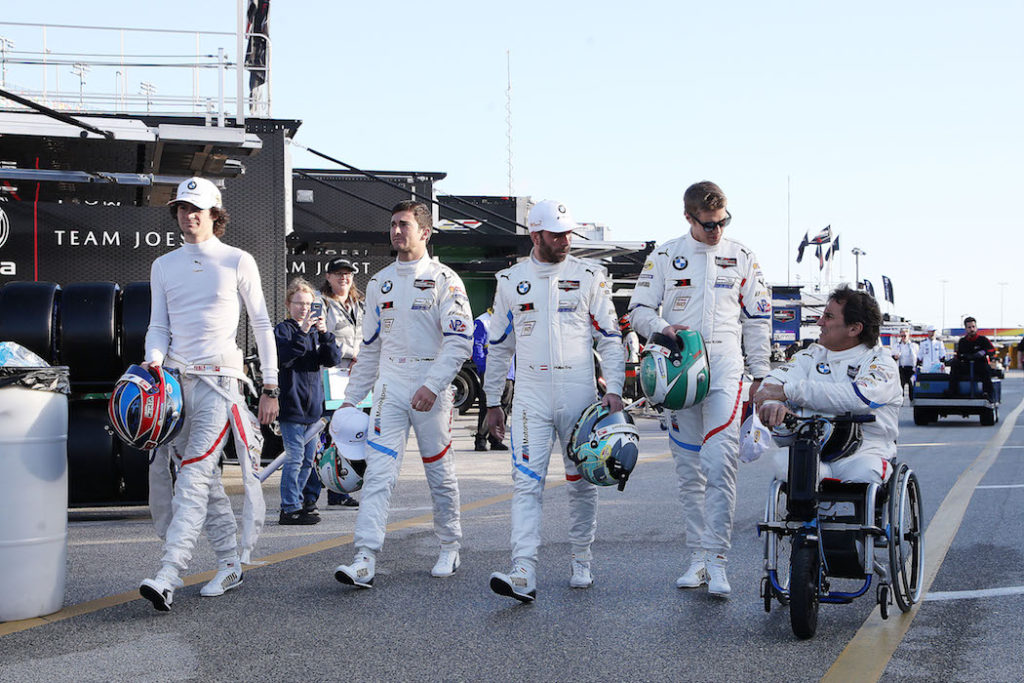 Why It Matters
For the first time in my life, I followed the Rolex 24 without encouragement from my friends, brother or husband. I genuinely wanted to know what happened, especially to Zanardi. I was rooting for him, BMW and the brave guys on his team. I also watched it for my dad, who would've been really inspired by his story. And, since you made it this far down the page, I'm assuming that you were inspired too.
So if you're ever wondering why automakers spend so much money on racing, research, development and publicity, I beg you to consider the following. Driving may get you from point A to point B, but driving passion can take us so much further.