If your grandpa knew what you spent on your overland build, would he roll over in his grave? Or, if you're lucky enough to have one that's alive, would he smack you upside the head? For many of the outdoor enthusiasts I know, their grandpas would be horrified. But what about starting with an affordable pickup and making it well equipped for a reasonable price? If you showed Grandpa the Destination Frontier, he'd buy you a beer.
Enter the Destination Frontier.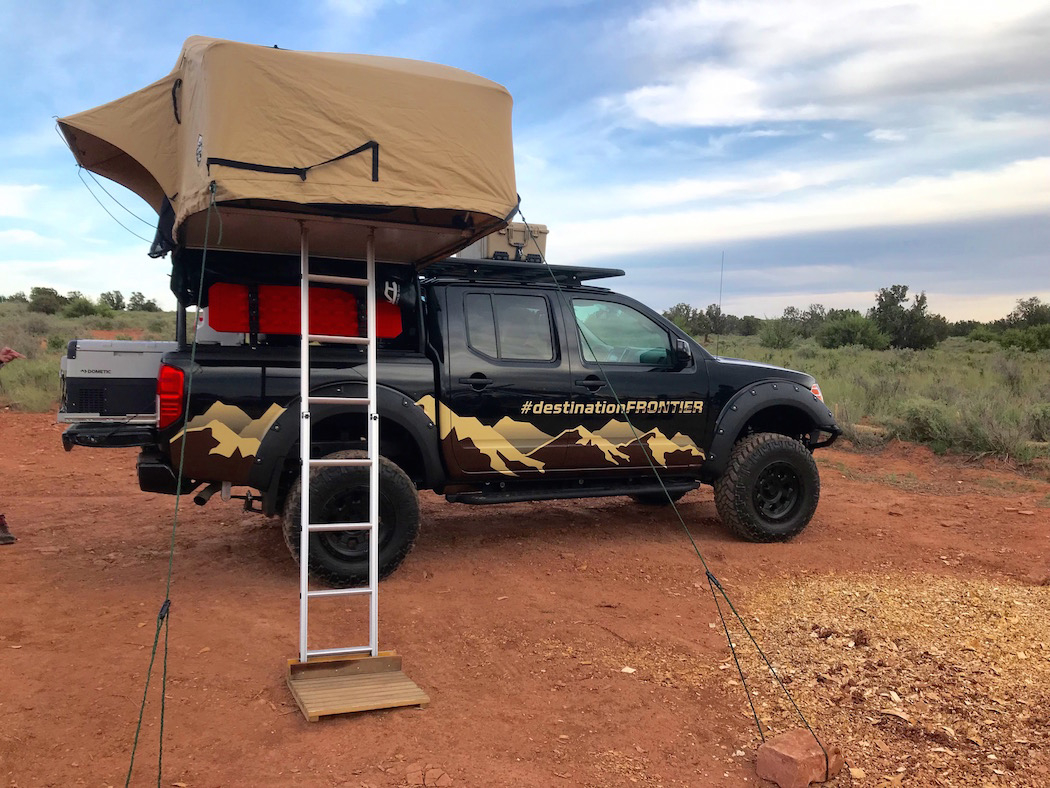 On the eve of this year's Overland Expo West, Nissan challenged itself to make a highly capable overland vehicle for under $40k and the #DestinationFrontier is the result.
They started with a Crew Cab 4×4 SV Midnight Edition Frontier then added a Nisstec 3" lift. Then they put on those fat, black Hefty Fabworks bumpers, skid plates and rock slides. Then they added a Rhino Rack tray, Nitto Trail Grappler tires and, of course, a WARN winch.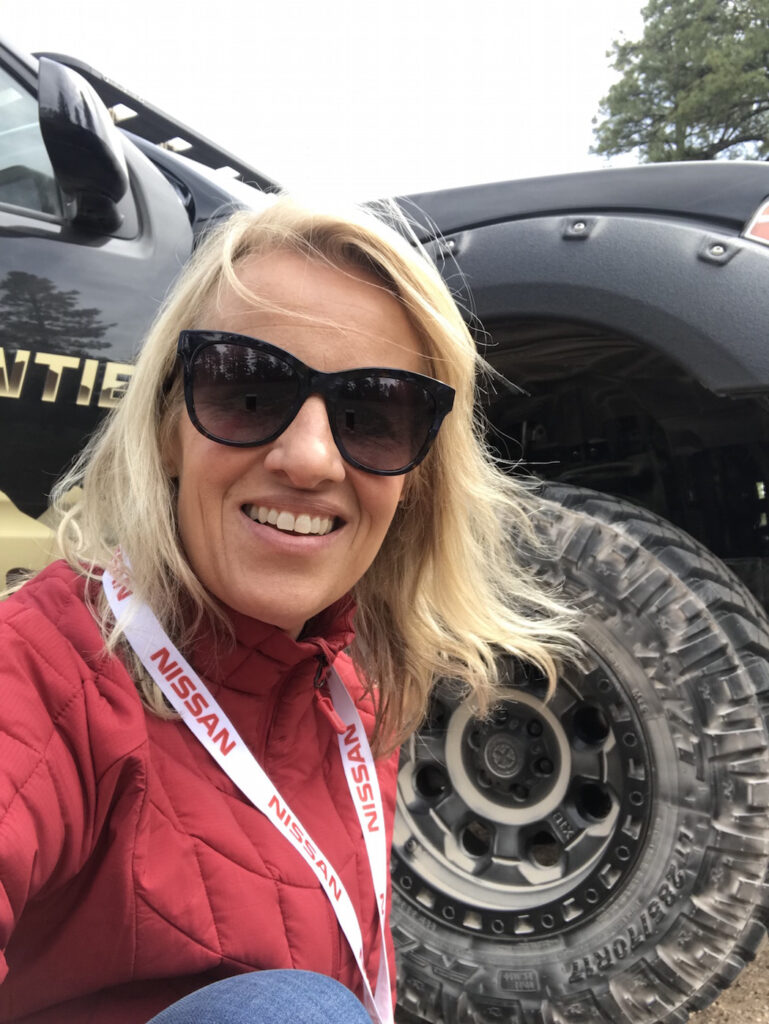 Also included are extra gas tanks, a rooftop tent and a Domestic fridge.  Because your grandpa also thinks that anyone who camps without beer is a fool.
The verdict
Sure, it doesn't have lockers. And, if we're gonna get picky, because it's a Midnight Edition Frontier, the price actually lands slightly above $40k. But that's not the point. In fact, this is a concept truck so you can't even buy it.
so what's the point?
The point is to remind us all what trucks are really about. Getting out, getting dirty and getting real. The point is to encourage people, especially who don't want to blow the college fund on their weekend build, to get in the game. 
Mama's test drive
To test it out, I got in the Destination Frontier and drove it on a trail towards the Grand Canyon.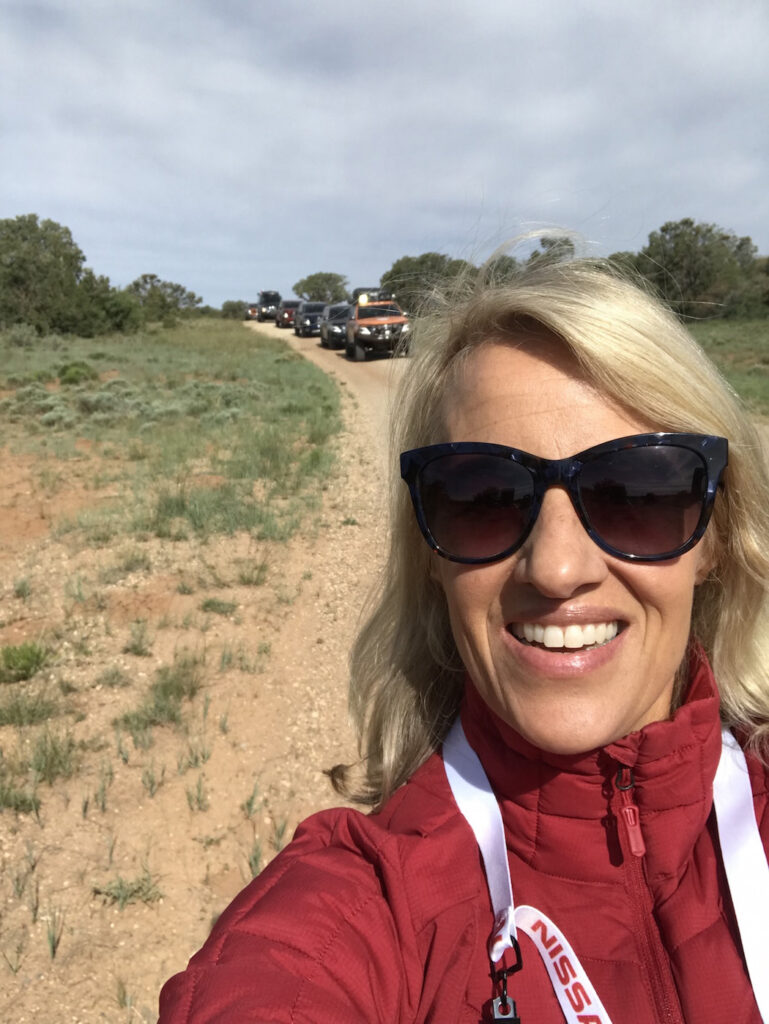 I'm not gonna lie, I had a little bit of help. Like from this guy named Chris, whose beard tells me I should trust whatever he tells me about off-roading. And I did…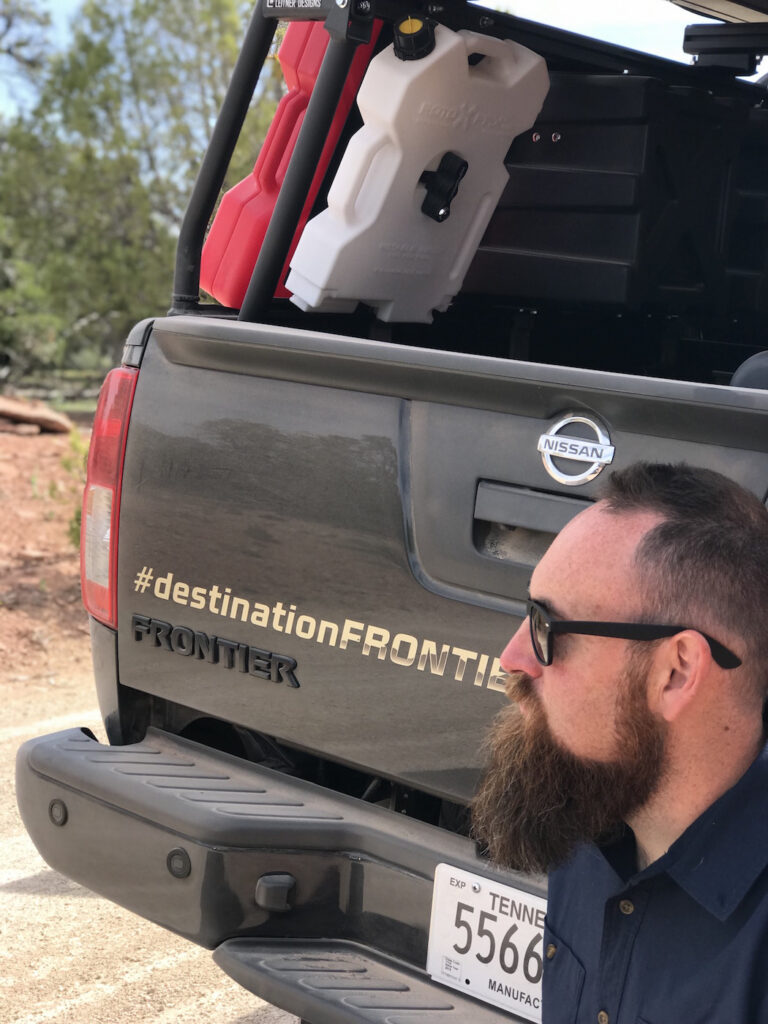 When we made it to the Grand Canyon, one thing was clear.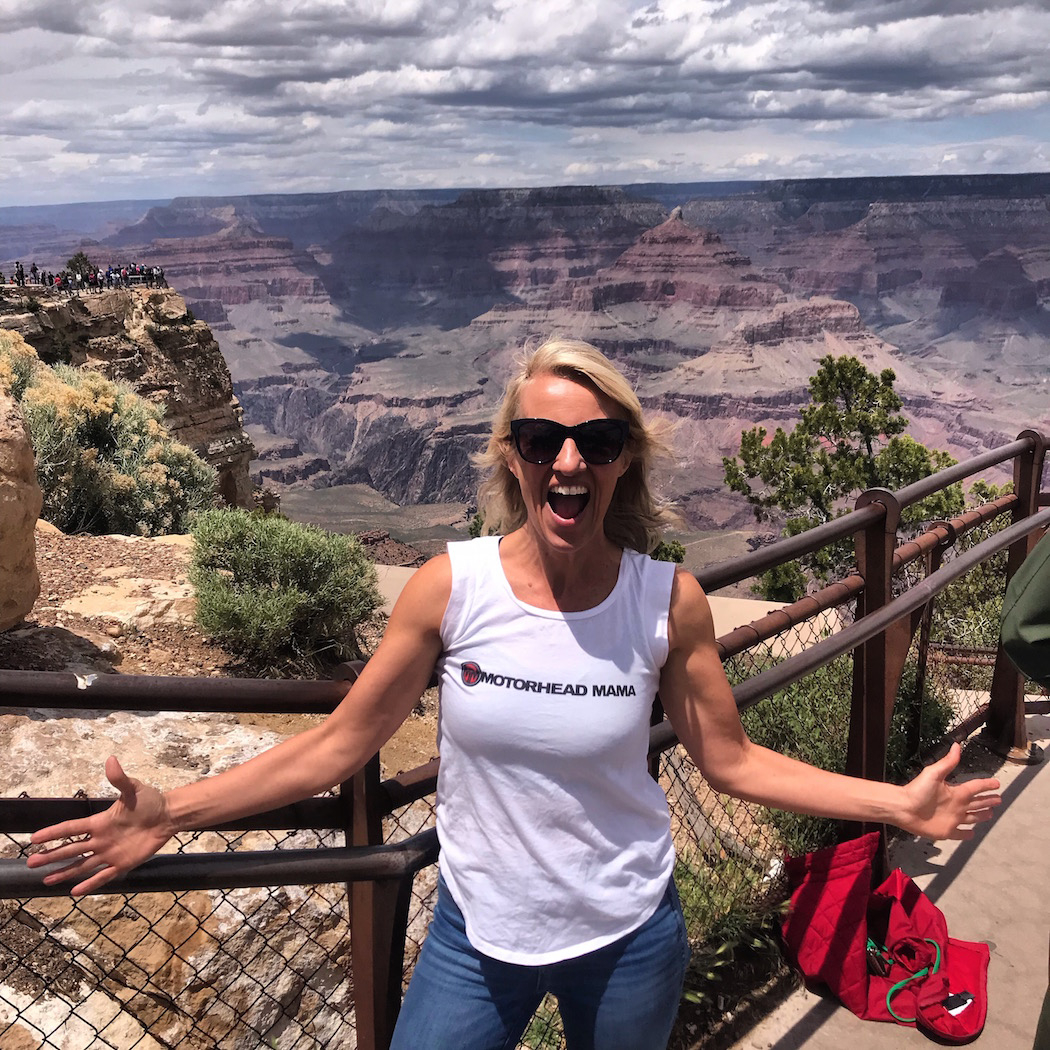 Ok, three things were clear:
We live in a glorious country. We should all see more of it.
Trucks are cool because you can take them anywhere and mess sh*t up without worrying about a thing.
This truck is grandpa and Mama approved.