Many automotive journalists like to lament about SEMA. As one of the industry's biggest tradeshows, SEMA can be daunting. Produced by the Specialty Equipment Market Association, the SEMA show features a million square feet of stuff like wheels, brakes, parts, and builds. Essentially the stuff to support this $44.6 billion industry. Sound like a bore? Sorry, but this is the highlight of my year! Yes, car parts are fun for a girl like me, but the real action is in the outfits! The SEMA show is consistently a fruit cocktail of fashion faux pas and personal triumphs. SEMA 2022 was no exception. Let's go!
Of Course, SEMA 2022 Had The Usual Dbags
In many ways, 2022 was very familiar. Packed with the usual suspects, I saw the following: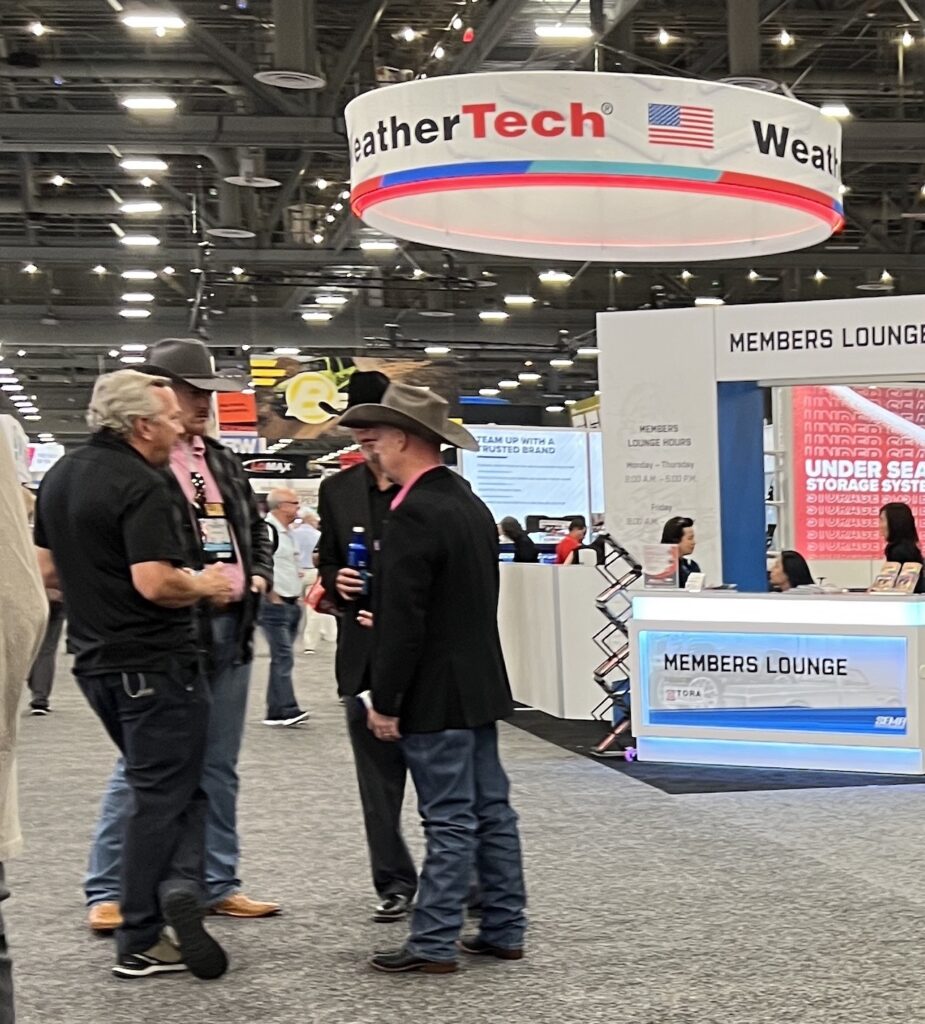 The Cowboy Bros.
Saggy jeans? ✅
Ill-fitting jackets? ✅
Super serious expressions? ✅
Mid-afternoon beers? ✅
Man, I love these guys.
The Pacific Northwest flannel contingent was also in full effect. Thank God for that. I was worried I would have to call the Brawny paper towel guy.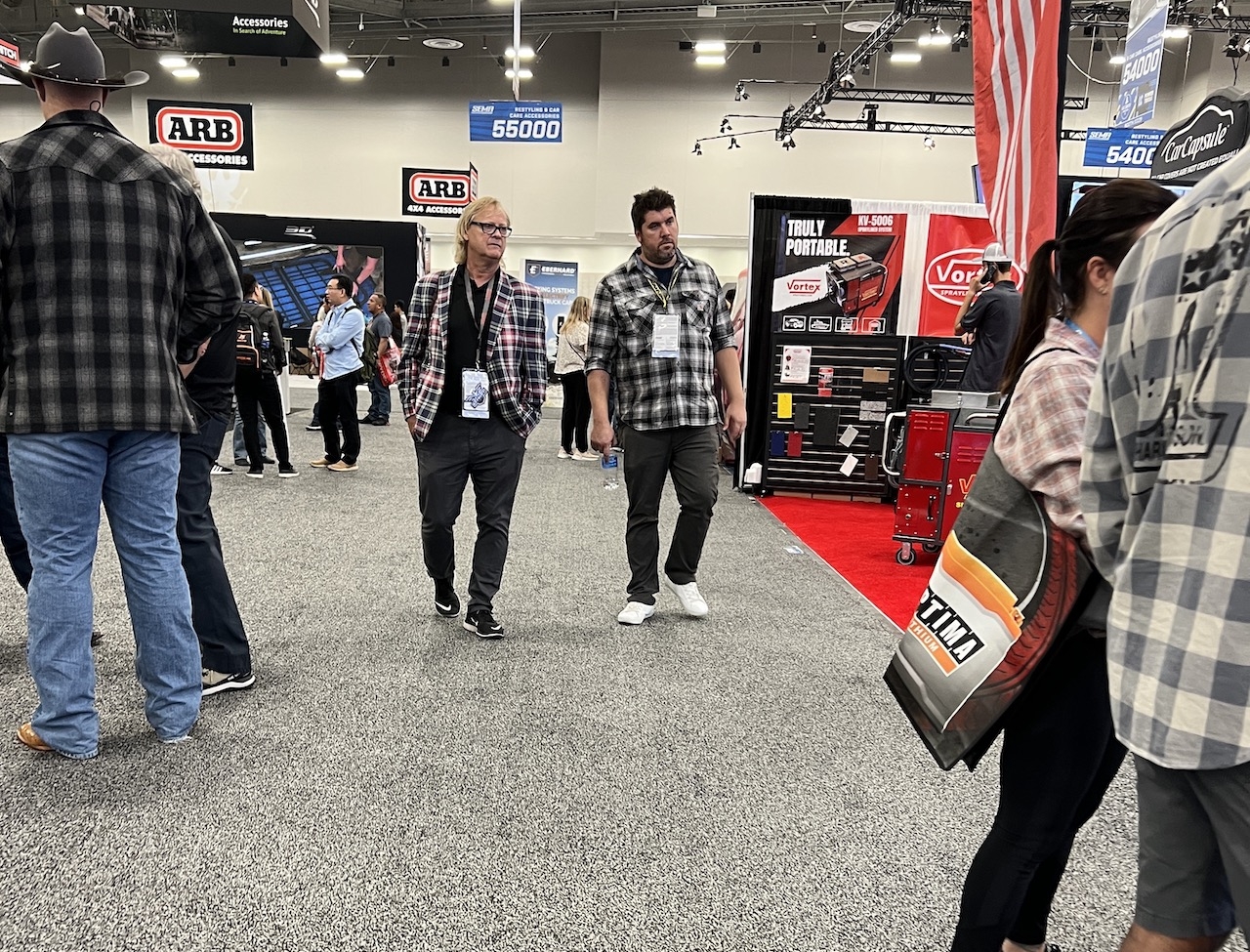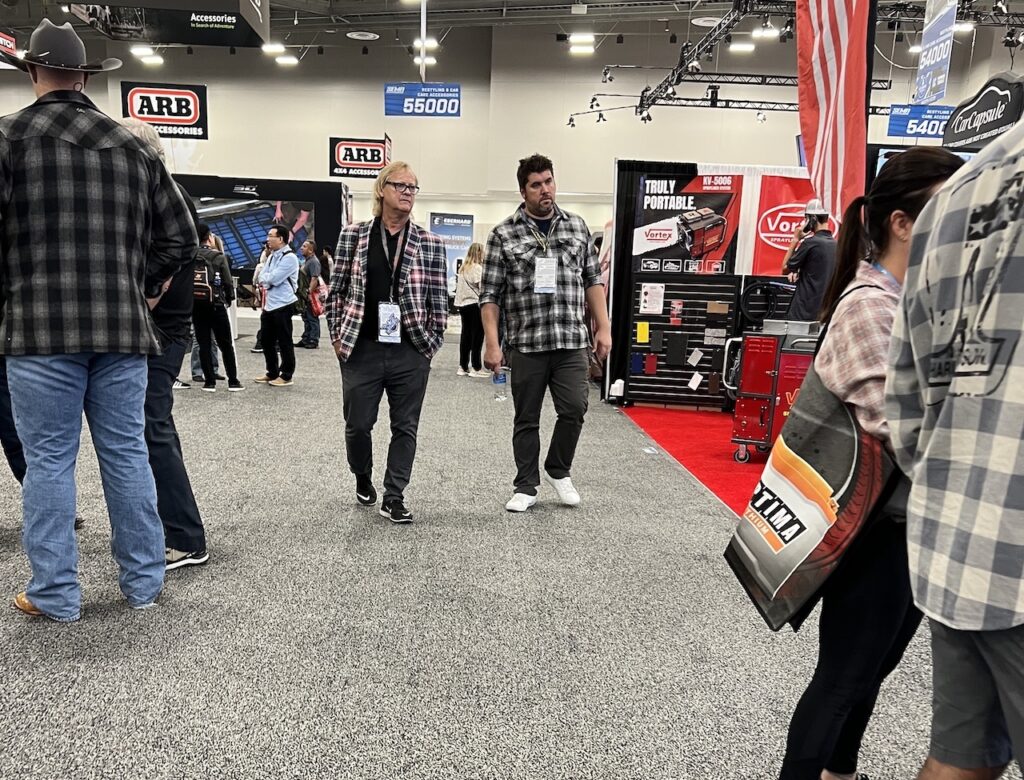 Now that I've established what was expected, here's what was weird.
The Dbag Haircuts of SEMA 2022
There are always mullets, wrong cuts, and poorly groomed individuals at SEMA. That comes with the territory of thousands of people who are more used to hiding inside an engine bay instead of facing other humans. But where things got weird this year was with the haircuts.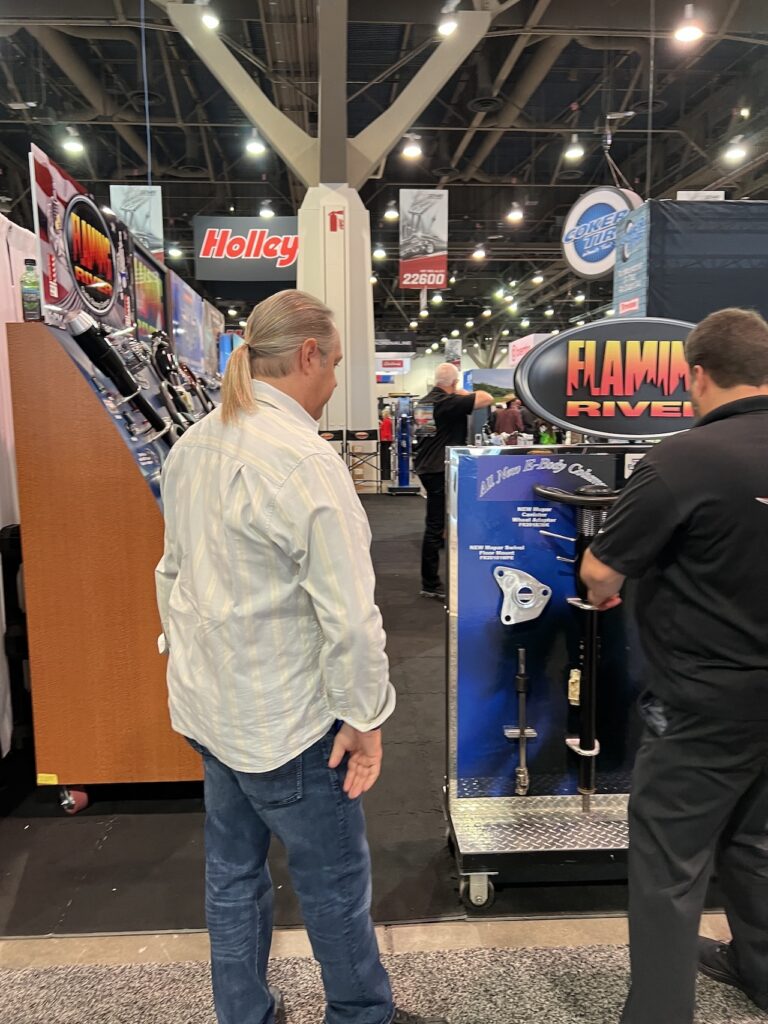 I think we can all agree that this haircut is straight-up wrong. Yes? Good. I'd give him 10 points for creativity if it weren't for this: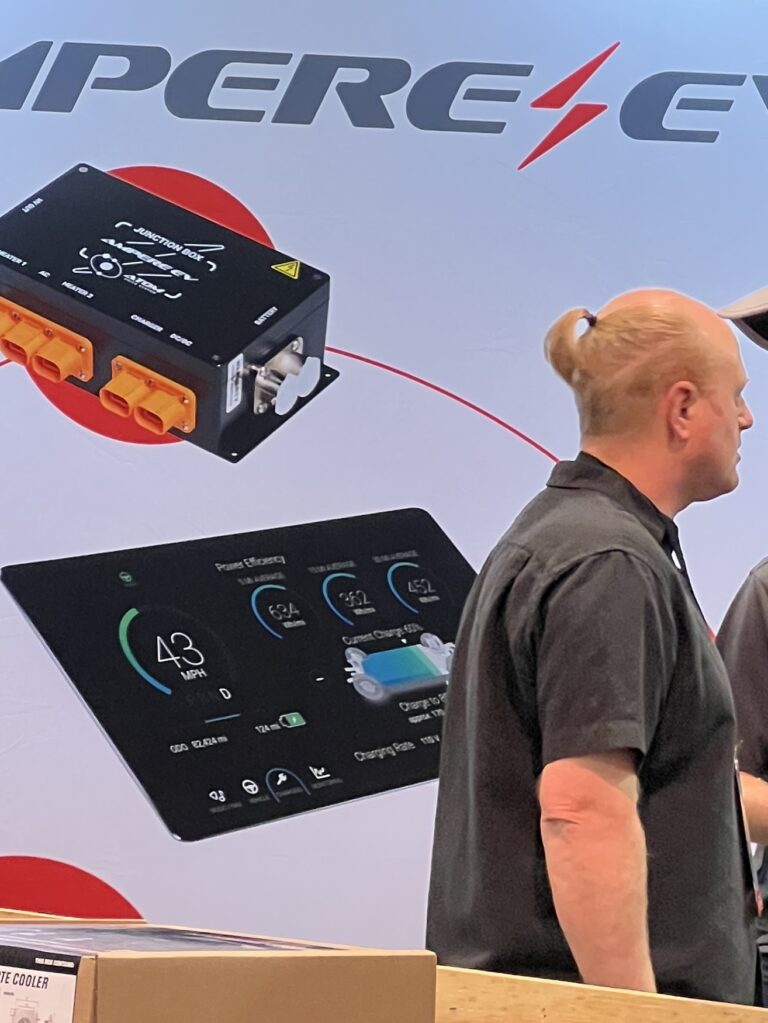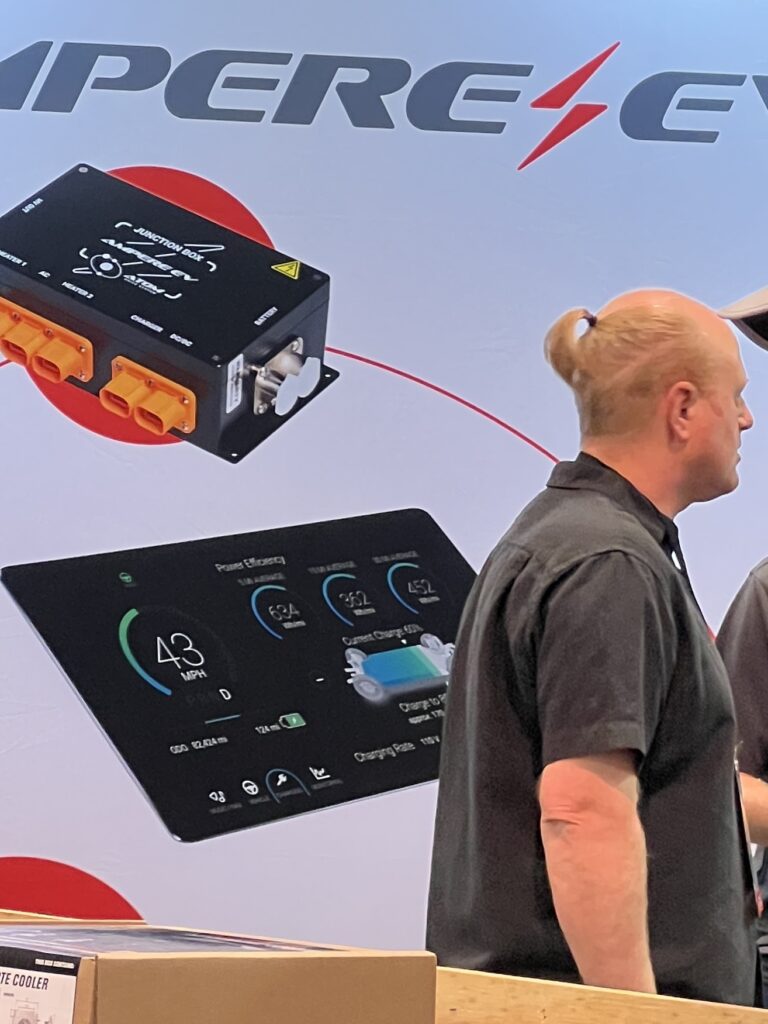 This dbag chose the same terrible, awful, horrible haircut. Why, good man, would you do such a thing to your poor, unsuspecting scalp? Next time, be more like this guy: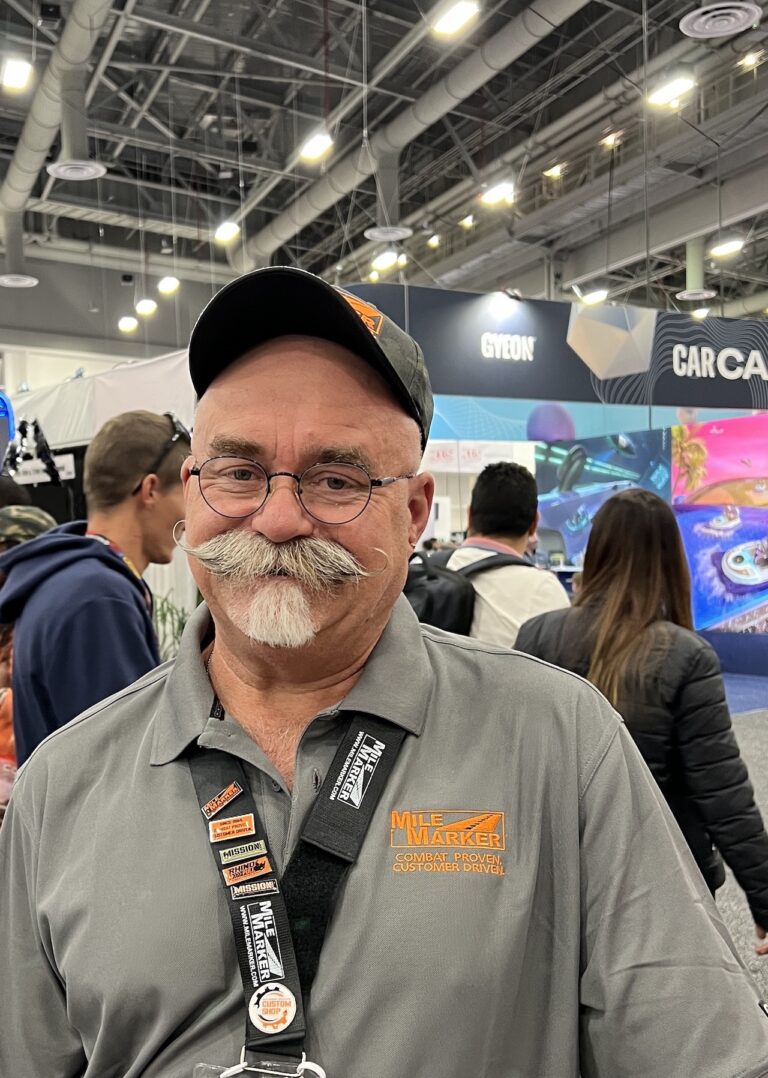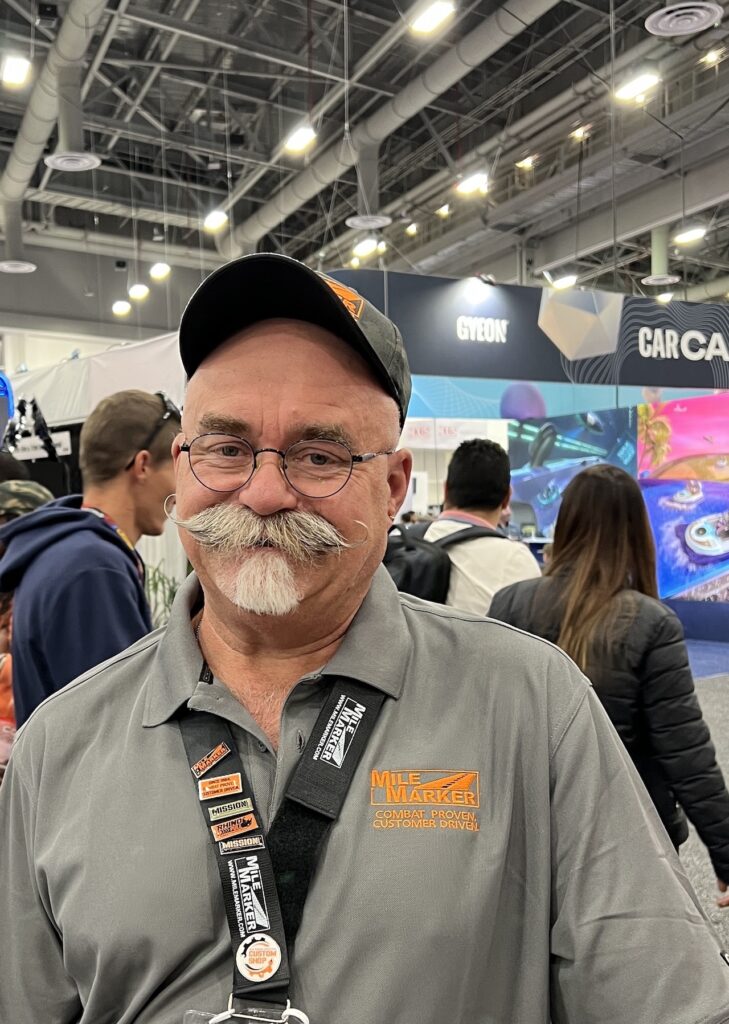 Robert, who works for Mile Marker, was unequivocably sporting the show's most fabulous facial hair. He is an undeniable dude.
SEMA 2022 ❤️s America
American accessories are always all over SEMA and all over SEMA attendees. But this year, the feet were where it's at! Here are some of the douchier examples: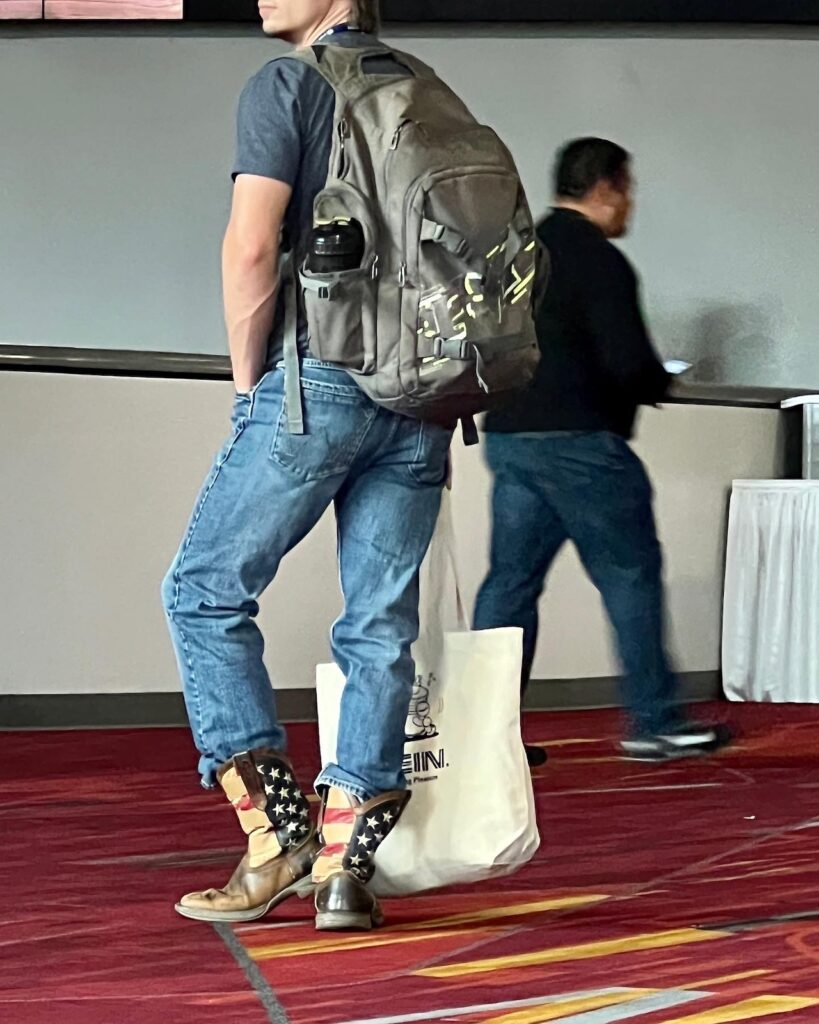 As obnoxious as his boots are, he does walk the dude line due to his swagger. You can't be shy if you're going to rock the flag boots.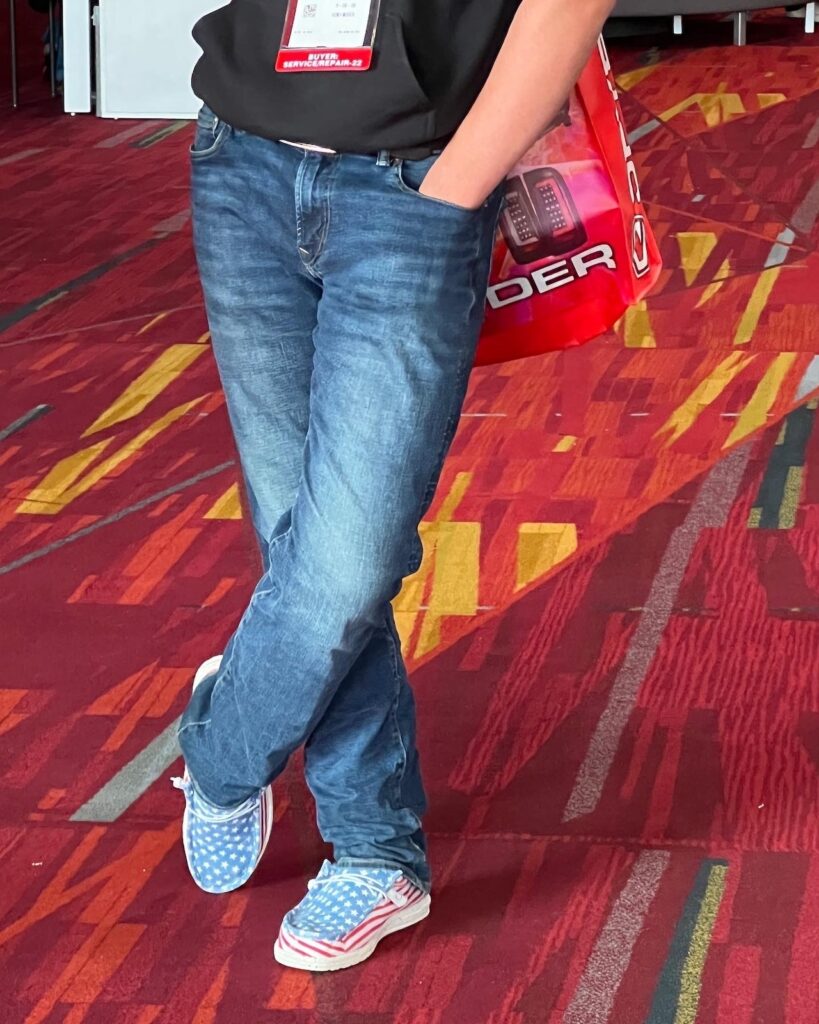 This fellow chose to express his Patriotism in the form of some sweet slip-ons. These aren't any old regular slip-ons. They're adjustable slip-ons. And..they're awful. Sorry buddy, these make you look like a dbag. But you're not as bad as this: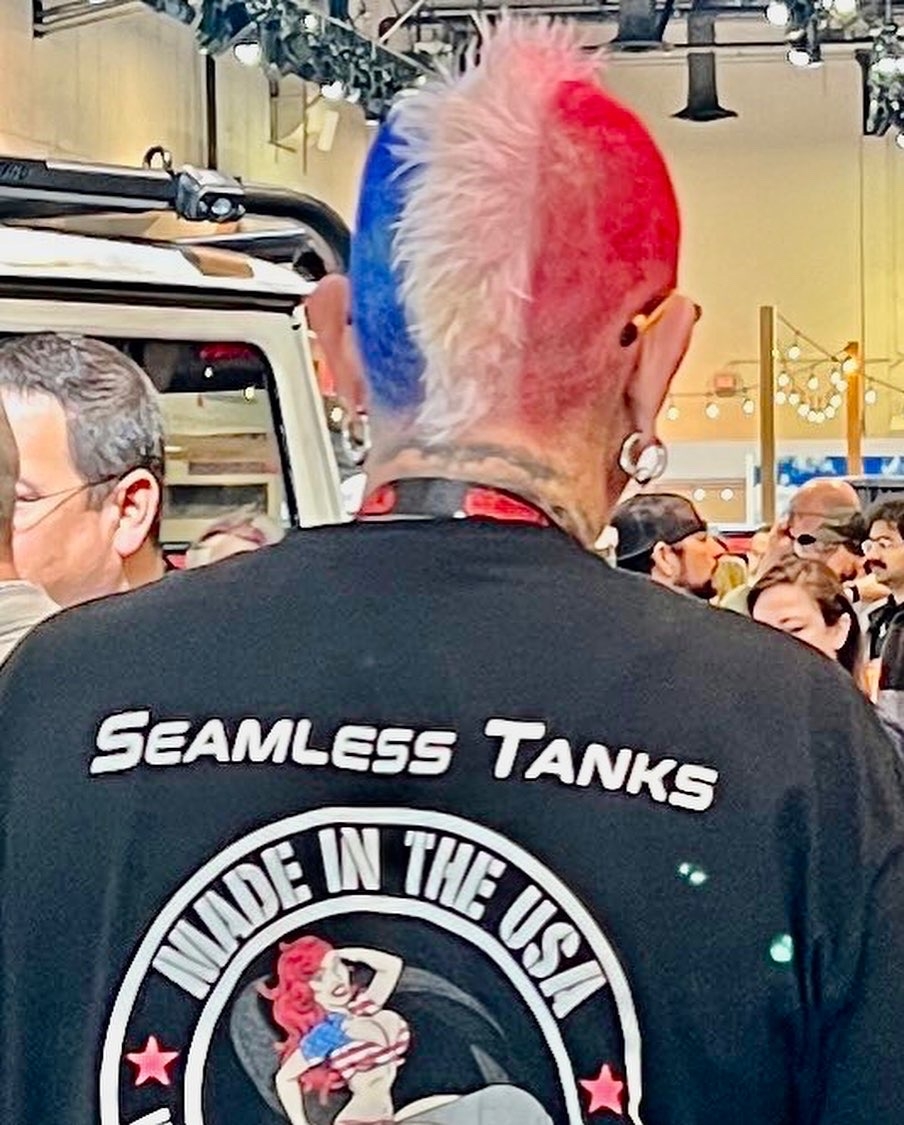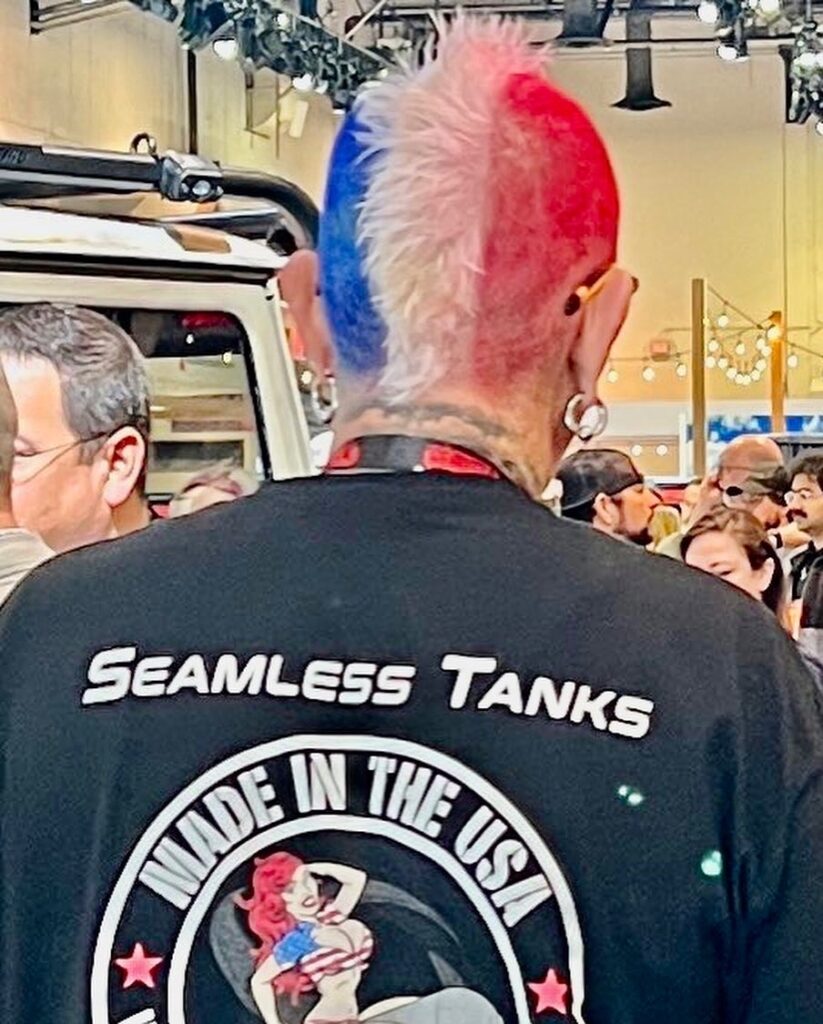 Sure, dying your hair three times requires next-level commitment. I feel sure the process was laborious. However, the return on the investment is dreadful and downright douchey. Sorry, big guy. Next time get a tattoo.
Beyond Dbag: The Helmet Spy
As awful as some of these characters are, their fashion choices pale compared to this guy who was unabashedly walking around and filming every detail in a hardware booth. Seems hella sketchy to me. If there's a logical explanation for this nonsense, please enlighten me: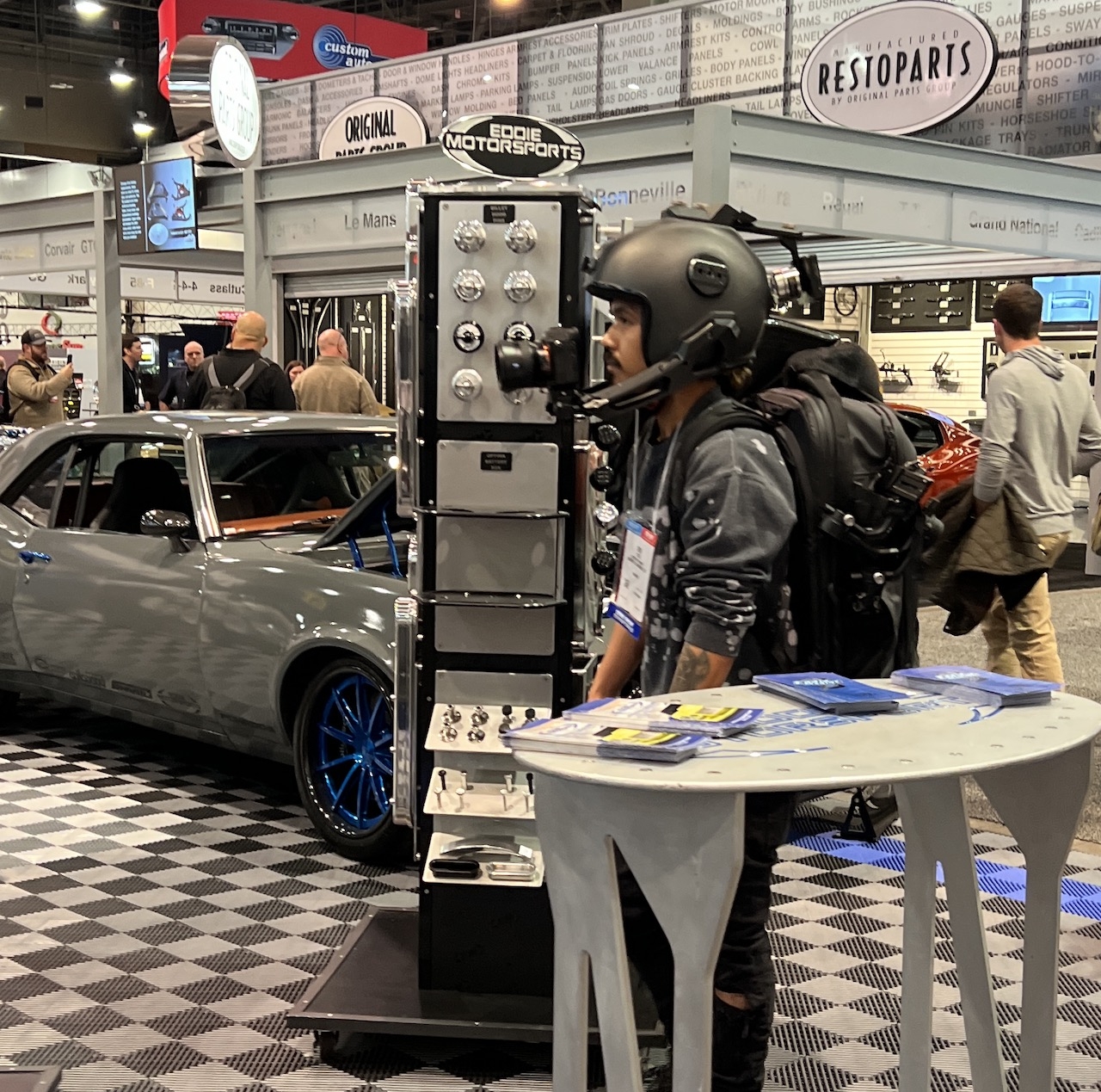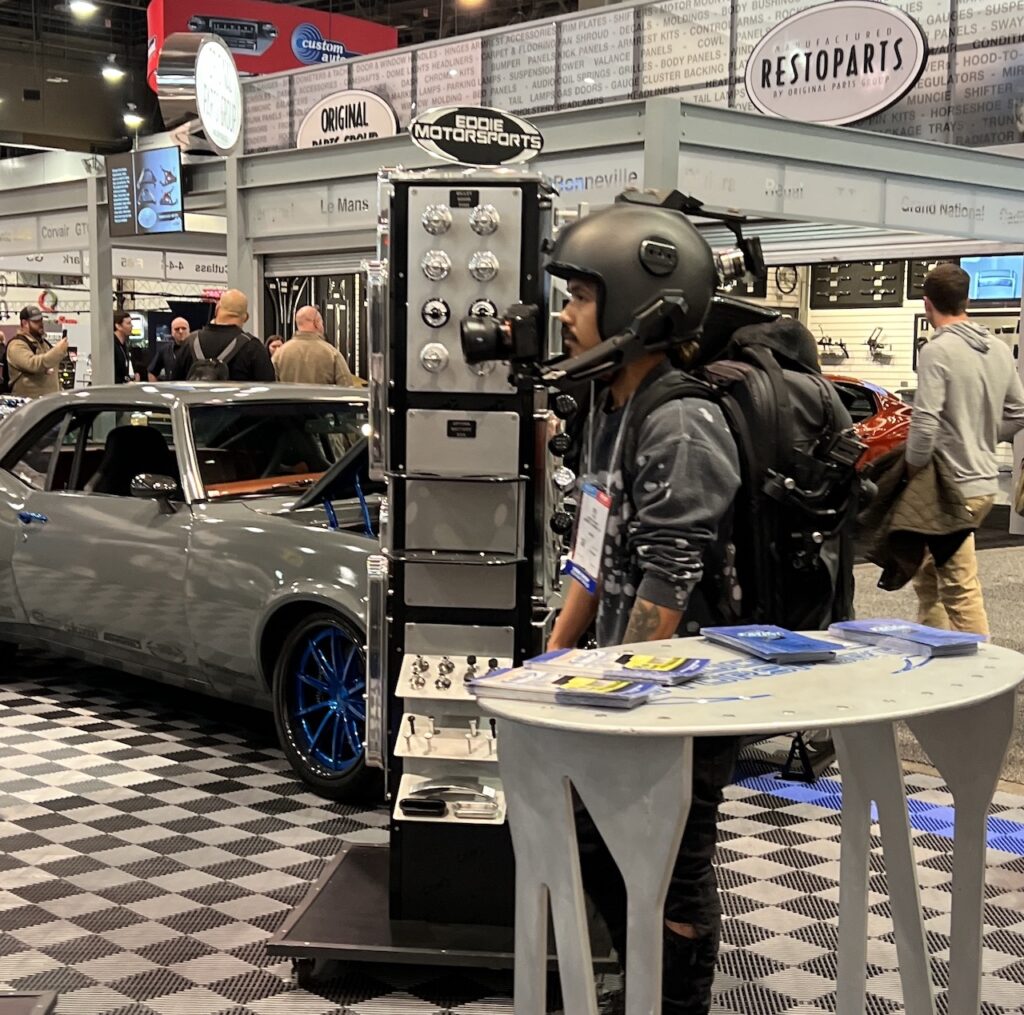 In the meantime, I'm just labeling him a dbag.
Did you see something cool/awful at SEMA? Share it with us below or hit me up on social @motorheadmama!