In a world where 0-60 times are now measured in milliseconds, it's difficult for a man of exceptional charm, looks, and, um.. density to stand out. Of course, there is always a sexy new EV, but I'm afraid there will always be a newer, sexier EV just around the corner. Then there's the traditional option, a sportscar. But it can be challenging for a dude to catch attention in a city crawling with hedge fund wonks, drug dealers, and tech bros in their jaw-dropping rides. Thus, only one option is clear. If you're looking for Big D*ck Energy, it's time to rock a wagon.
One could argue that this has always been true. As a kid, I remember thinking, "That Dad Is Cool," when spotting cars like this Gran Torino wagon at soccer practice.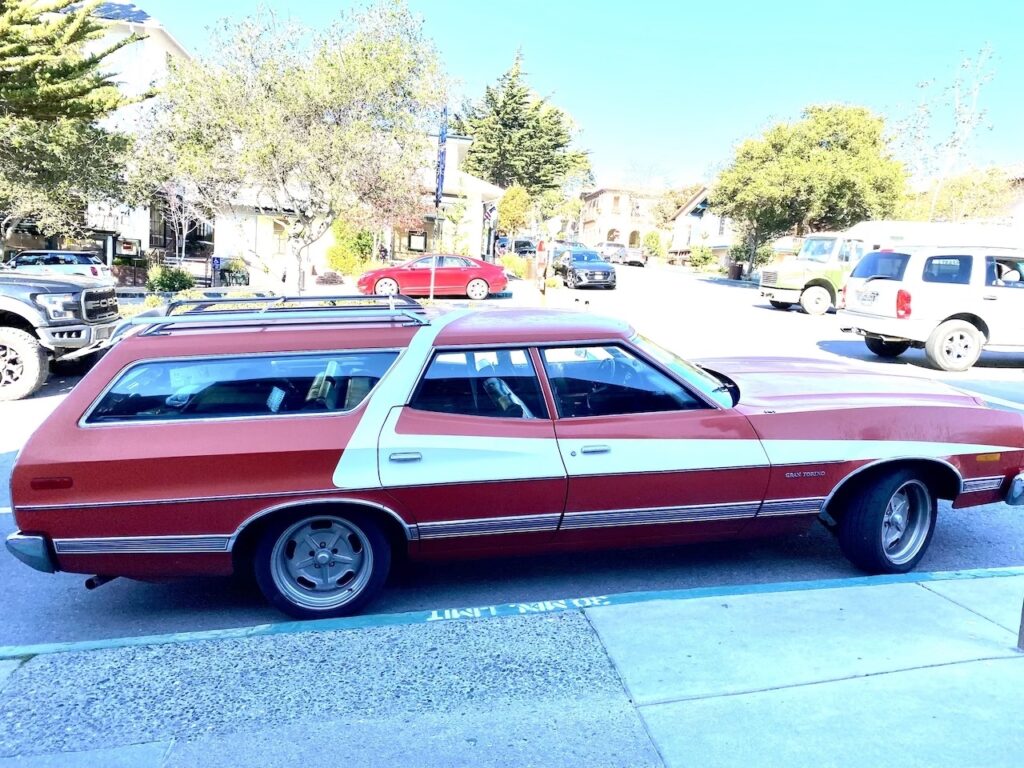 These days, it's the Audi RS 6 that catches my eye.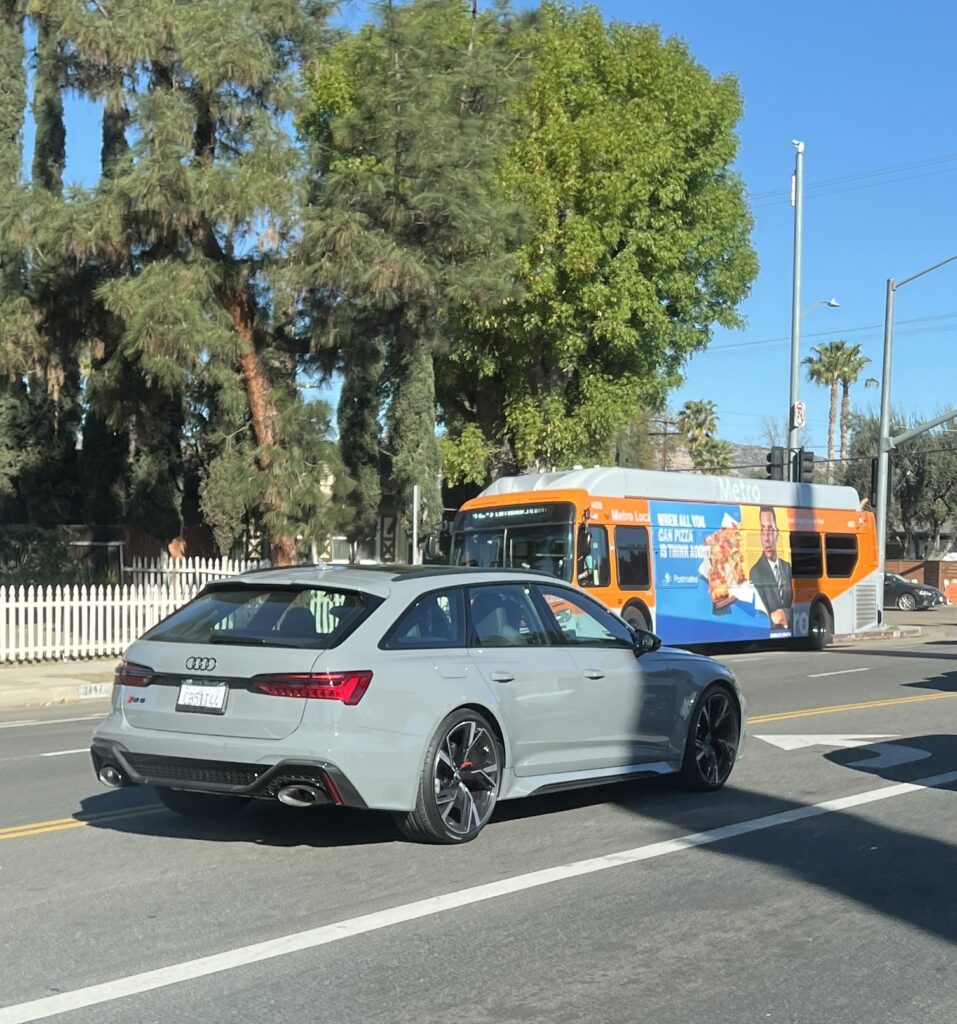 Now come on, you have to agree. Is that a wagon that says, "I'll do your taxes" or a wagon that says "I'll do you right!"? I think we both know the answer.
But the problem is that wagons (like legit BDE) are hard to find in the US. And wagons that will rock your world, rub your back and hold your hair when you puke are even rarer. Yeah, Audi has a solid handful. Mercedes is still selling the E450, but not the E63 AMG for 2022. Wah! Last but hardly least is Volvo. Volvo has done the US a solid and kept their glorious V90 Cross Country stateside for those who recognize good taste when we see it.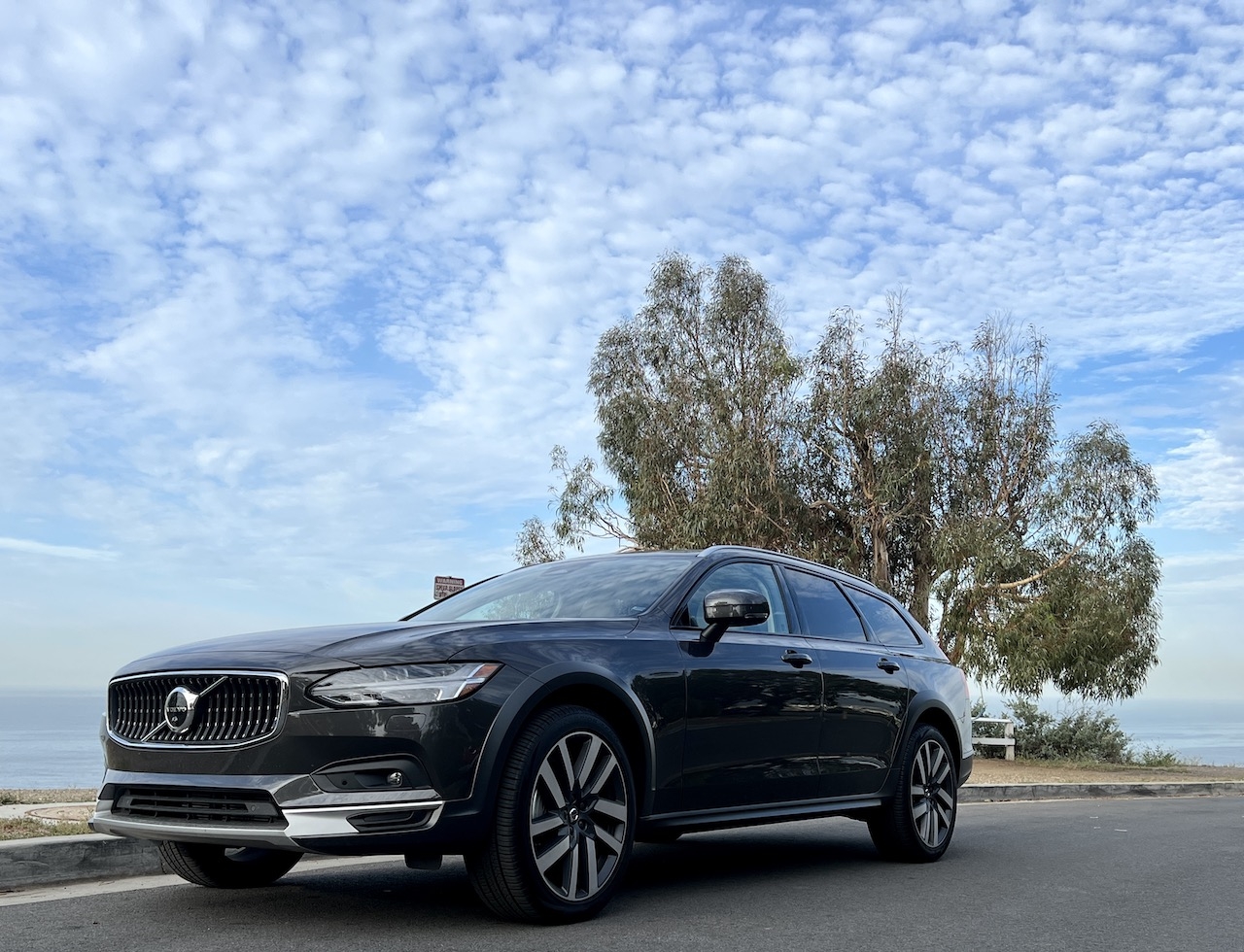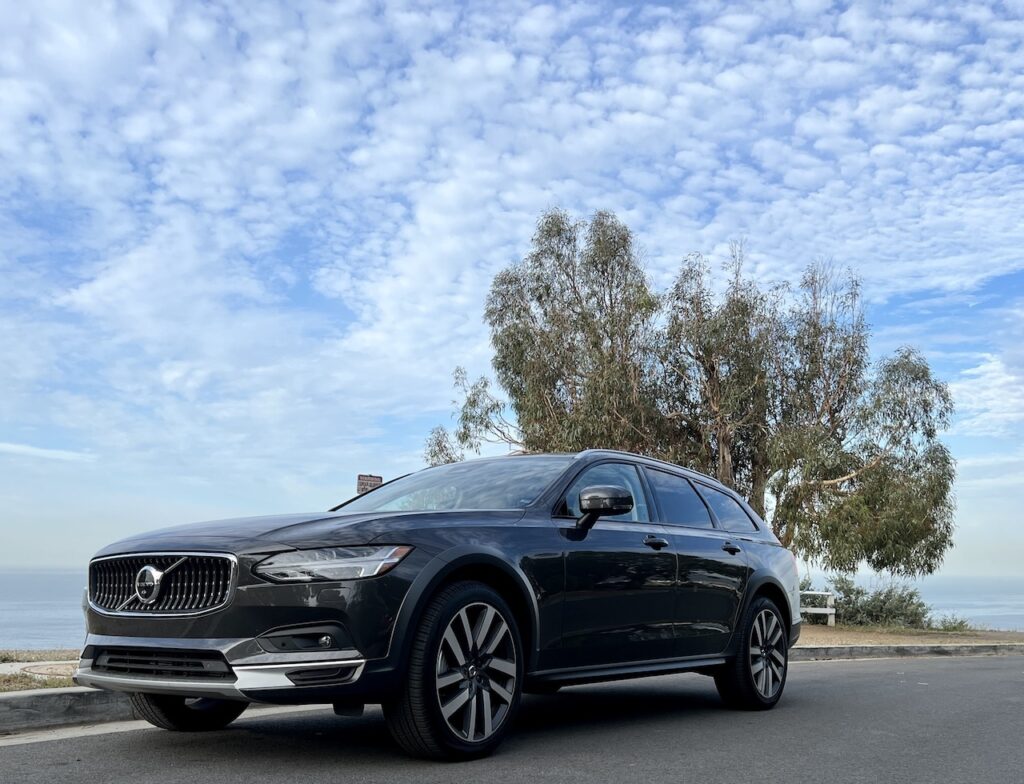 A few weeks ago, I had the pleasure of driving this bad boy with his latest upgrades. He did not disappoint.
The V90 Cross Country Wagon Is Soothing
I know that's a weird word to use in this context, but it's accurate. Sometimes, cars can be exciting. But those same cars can also be chaotic, which can be stressful. But not the V90 CC. This is a car that welcomes you in, politely asks for you to take a seat, and then lightly kneads your lumbar. No, seriously, it has massaging seats. There's nothing in the V90 CC that doesn't make you feel at ease unless, of course, you're craving for a little action.
The V90 Cross Country Has All The Moves
With standard all-wheel drive and a turbocharged-and-supercharged 4-cylinder engine, the V90 CC produces 295-hp. Thanks to the B6 48-volt hybrid system, its 310 lb-ft of torque is instant and perfect. If you want to have fun in this car, you will. (I did.)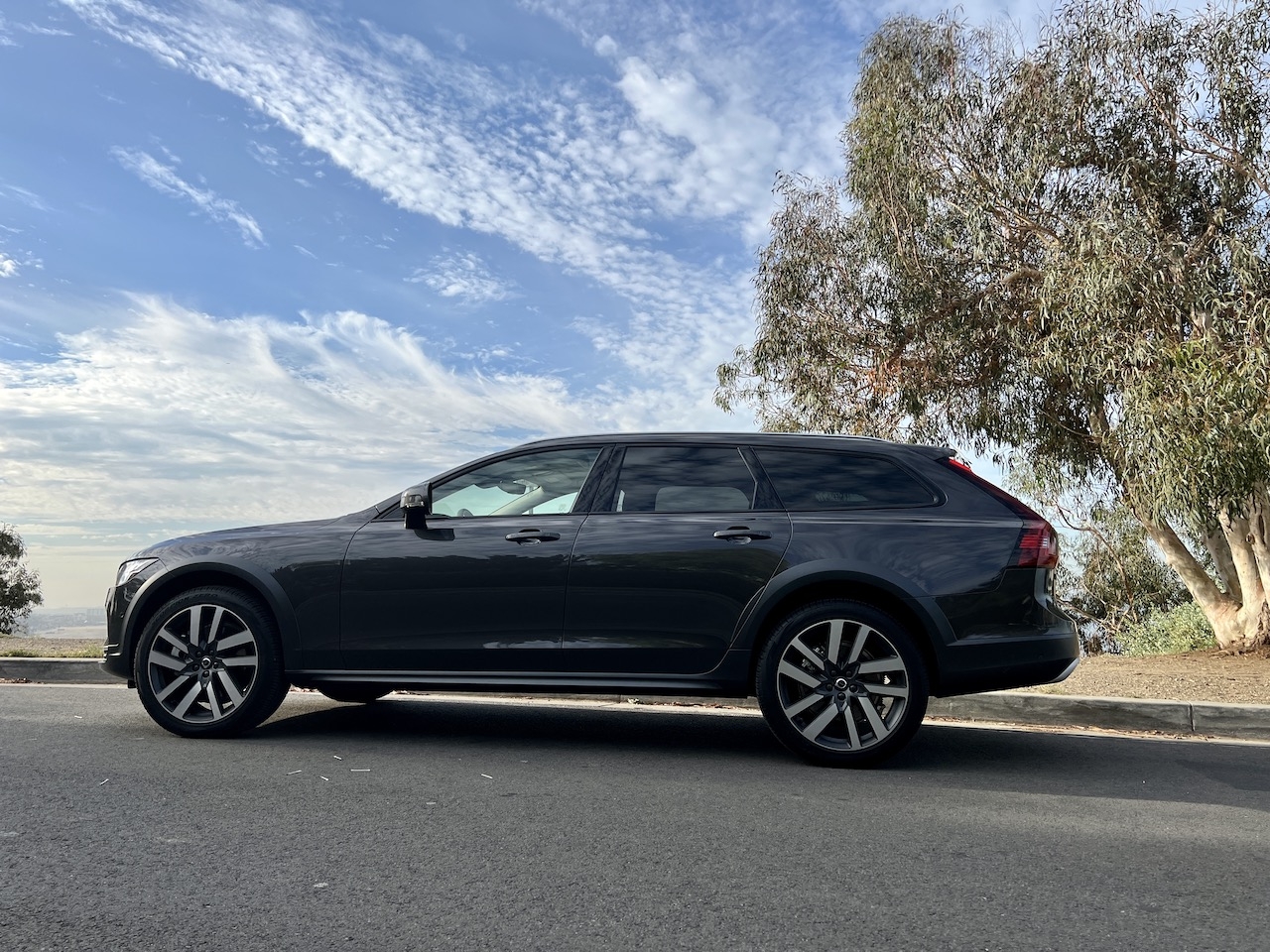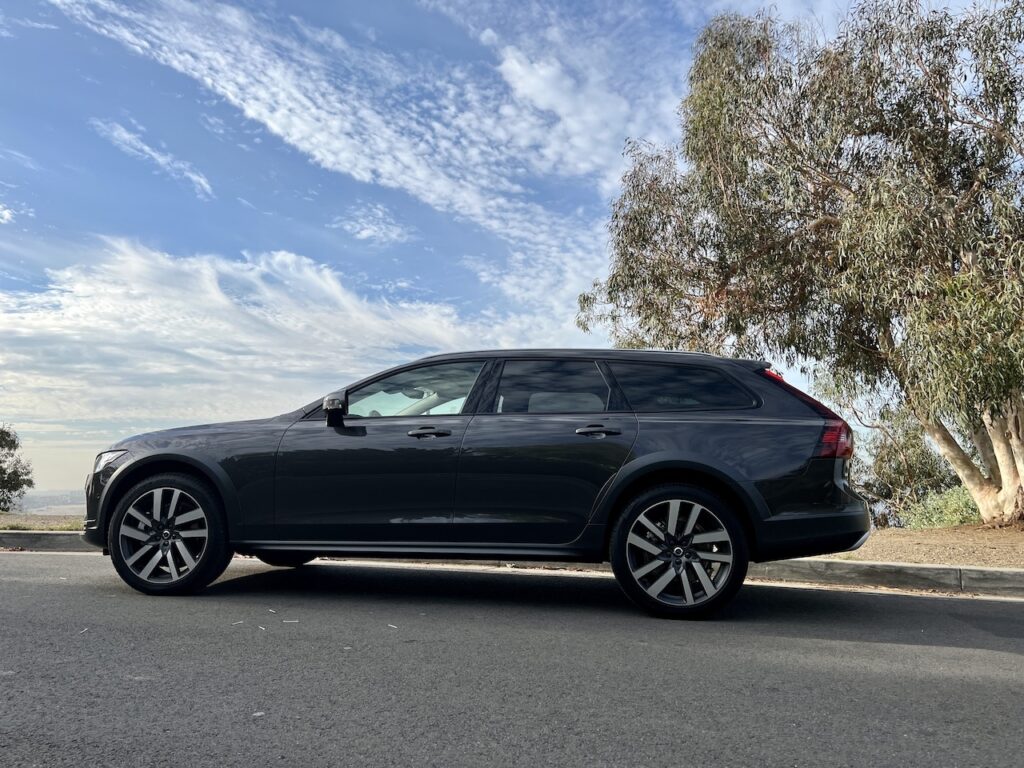 The V90 Cross Country Is A Nerd
We all know there's nothing sexier than intelligence, and the V90 CC is no fool. Between the advanced safety technology (can you say automatic braking?), the super smoother interface, and the Google suite, the V90 CC drops knowledge all over its leather-wrapped cabin, making you feel like you're in excellent hands.
The V90 Cross Country Wagon Ain't Rich
By the end of my week with this wagon, I was smitten. I really was. But then I thought of the price. Oh, it's probably $70k, I thought to myself. Then I looked up the price, and by the time I built one online, it was $60k! Sure, that's still a lot of clams, but also a lot of luxury for the price.
So go ahead, do us all a favor and skip the Lambo. Rethink the Rivian. Forgo the Ferrari. For real BDE, wise men buy wagons.