I'll never forget the expression on her face when I drove up the driveway. Mouth wide open, eyes wide, and hands in the air, it said one thing, "Wow!" At the same time, it said, "What IS that?" It was Sunday morning, and I was about to chaperone a friend in the all-electric Lucid Air Touring. She was impressed. She had every right to be. With a dual motor producing 620 lb-ft of torque and an acceleration of 0-60 mph in 3.4 seconds, the Lucid Air Touring is face-meltingly fast. At $107,400 MSRP, it should be. But my friend doesn't give a flying carpet about speed. She is a design girl. She's also, like me, an Angelino—we live in a city where standing out in a sea of luxury cars is only possible if you cover your ride in illuminated marshmallows.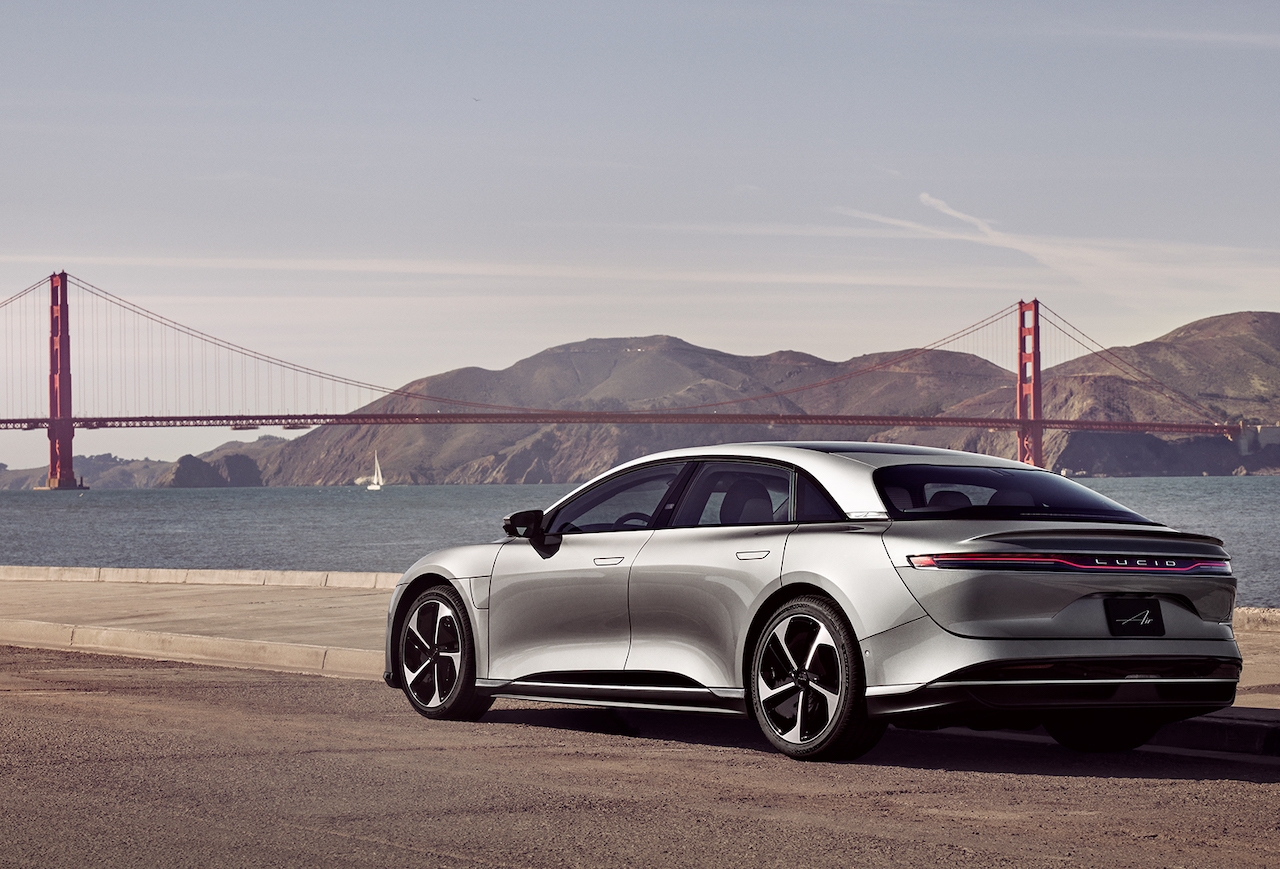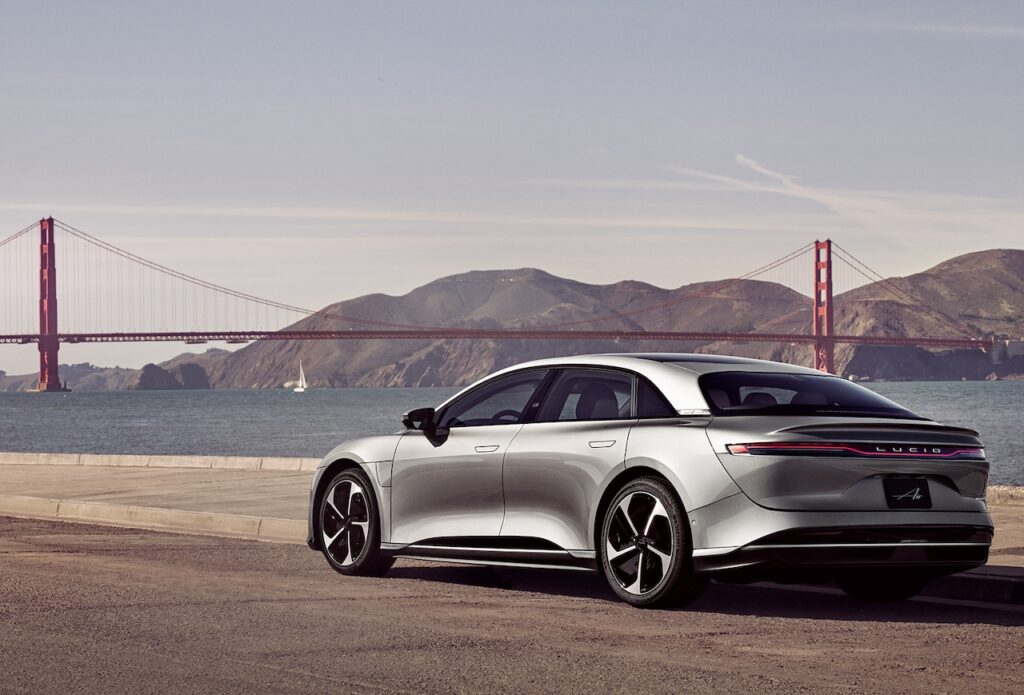 What's a Lucid, You Ask?
Google Lucid Motors, and the first thing you'll find is that they're very proud to be California-based. Then you'll see that they make their cars in Arizona. Dig deeper, and you'll find that it was founded by a former Tesla engineer, Peter Rawlinson, who also spent some time at Lotus and Jaguar. Those gorgeous designs? Yeah, those are courtesy of Derek Jenkins, who came from Mazda, VW, Audi, etc. You get the gist, right? Not a bunch of losers.
And since launching the Lucid Air, they've been automotive darlings. Winning MotorTrend's Car of the Year and Motor Week's Drivers' Choice, Lucid knows how to impress a crowd. So it's not like a didn't expect to be impressed, but I was also kind of skeptical. Can it really be that great? Isn't it just another fast EV?
The Lucid Air Is A Beast At High Speeds
A really smart auto reviewer I know once said (ok, it was me), "On some level, all of these EVs drive the same." I meant that when I said it because I was on my 28th electrified crossover EV and I accepted my fate. But then I got into the Lucid Air Touring. Sweet baby Jesus.
I get into this more in the above video, but the suspension and handling are just so magnificent in this thing. Yeah, the Model S goes fast too, but I preferred the drive in the Lucid due to its handling and increased visibility. It also doesn't hurt that with a range of 425 miles, one doesn't have to worry about burning up all the battery juice when you want to party behind the wheel.
The Lucid Air Is Gorgeous
Let's start with the glaringly obvious. This thing is magnificent. I see a fair number of them on the road, and it still takes my breath away. That's not an easy task in this town. With a sedan? Damn!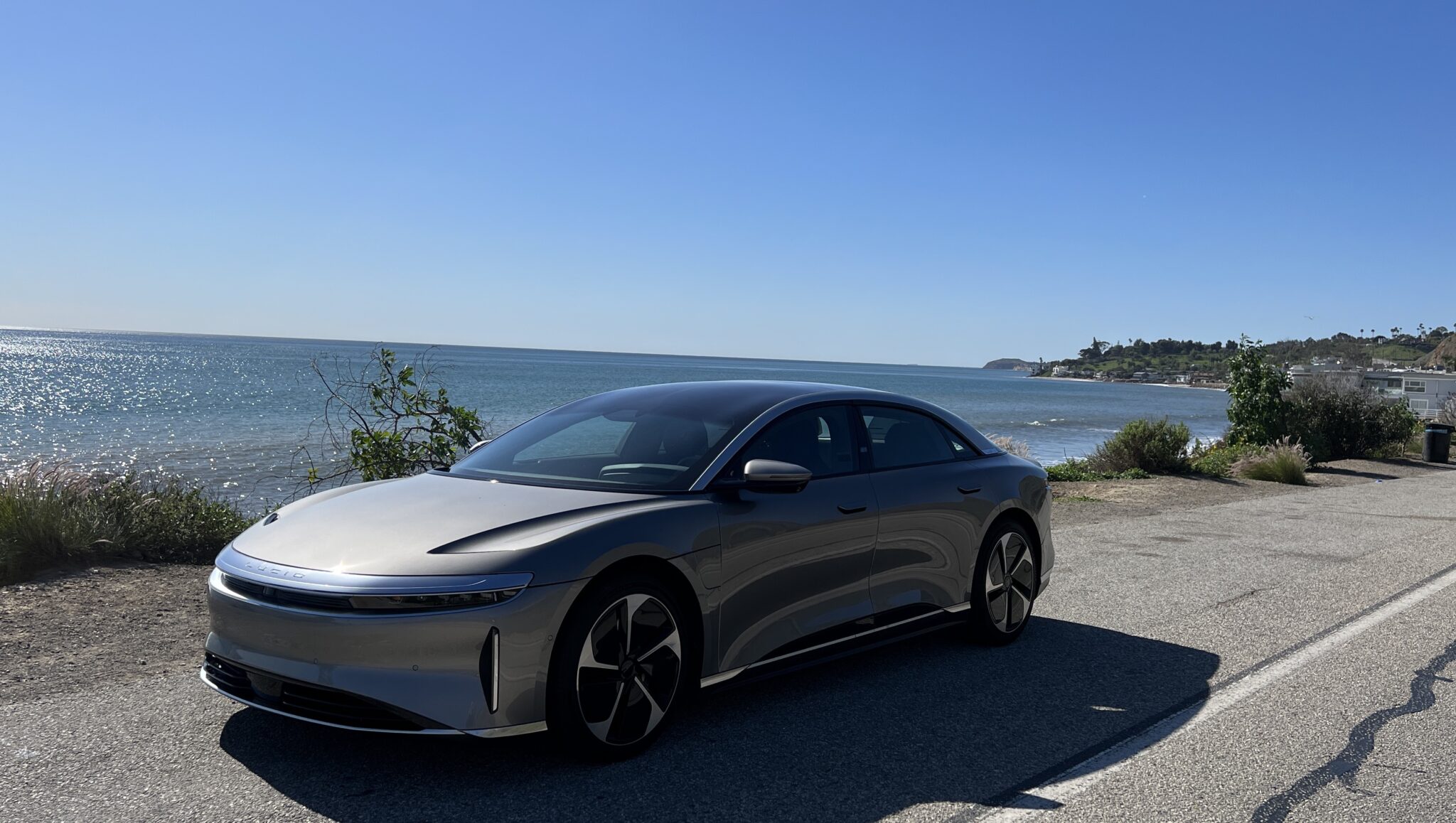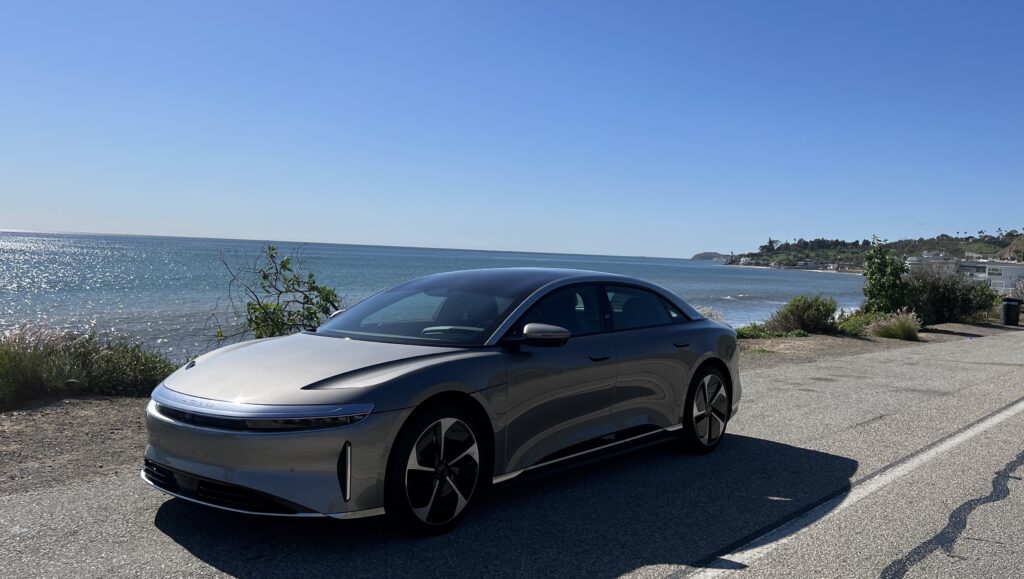 They Don't Call It The Air For Nothin'
This car floats on air. No, seriously, it does. I know there are tires, but I'm pretty sure they were just for show because I'd bet my life that thing didn't touch the ground for the entire week I drove it. It was sure nice.
Now That's A Pimp Back Seat!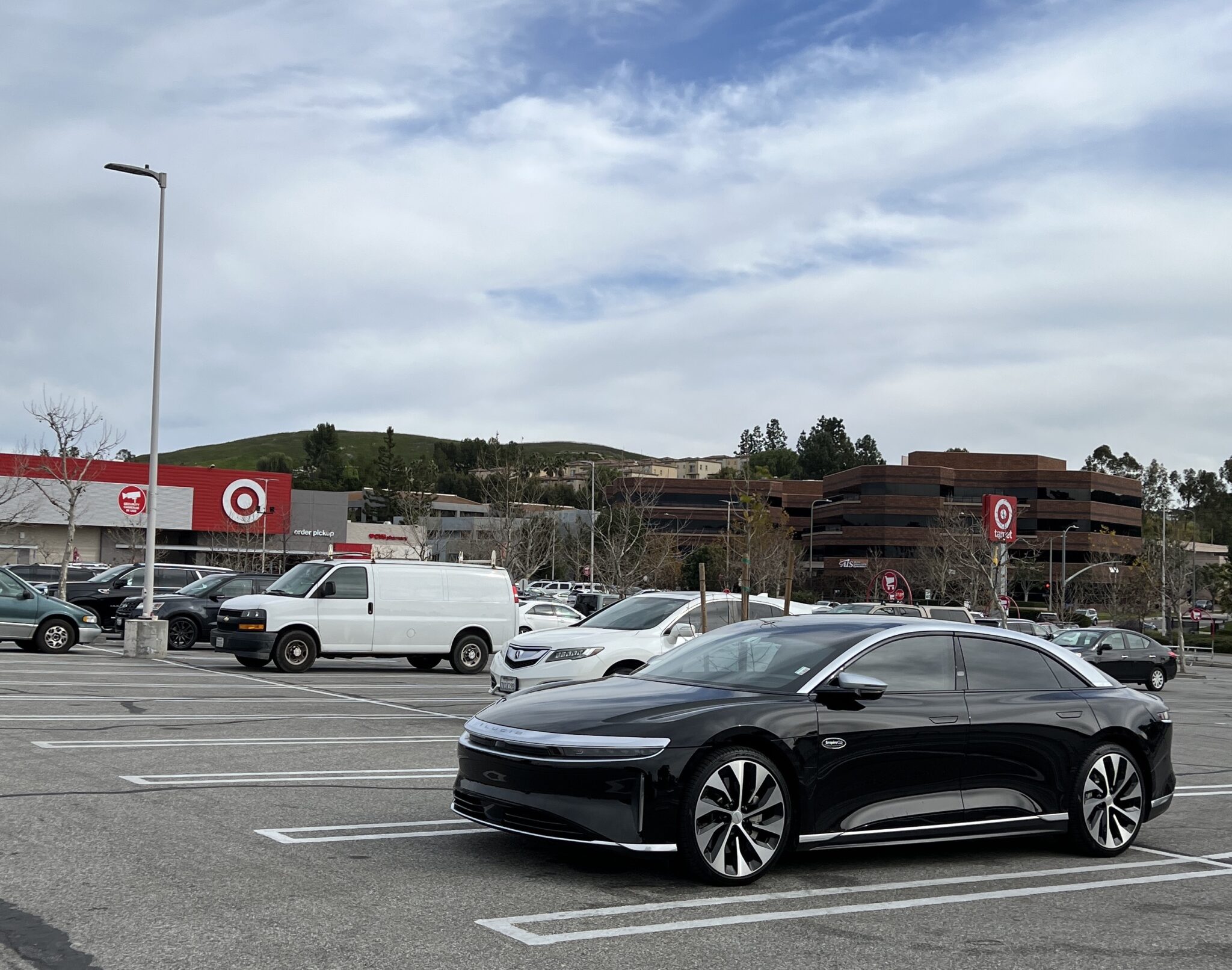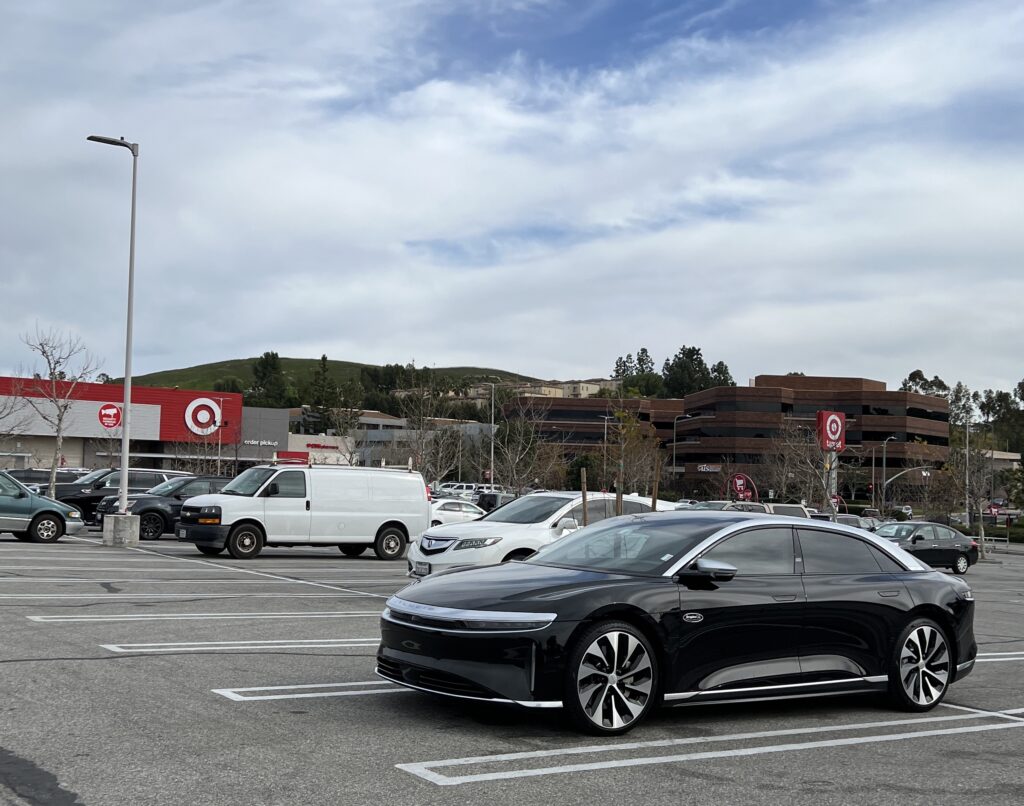 The back seat of the Lucid Air is fantastic. It is spacious, the touch points scream luxury (and not the yucky kind), plus that glass roof makes you feel like you're in a gorgeous living room instead of a car. No wonder I saw a Lucid Limo spotted at my local Target!
For more info on the back seat, watch my video here.
Pobody's Nerfect
Not everything in the Lucid was perfect. I'm sad to say. I had a few moments where the build quality was less than stellar– the glovebox feels a little cardboard adjacent when you shut it, and I had a little piece of chrome come off. The good news is that it snapped back on, but the fact that it happened made me sad.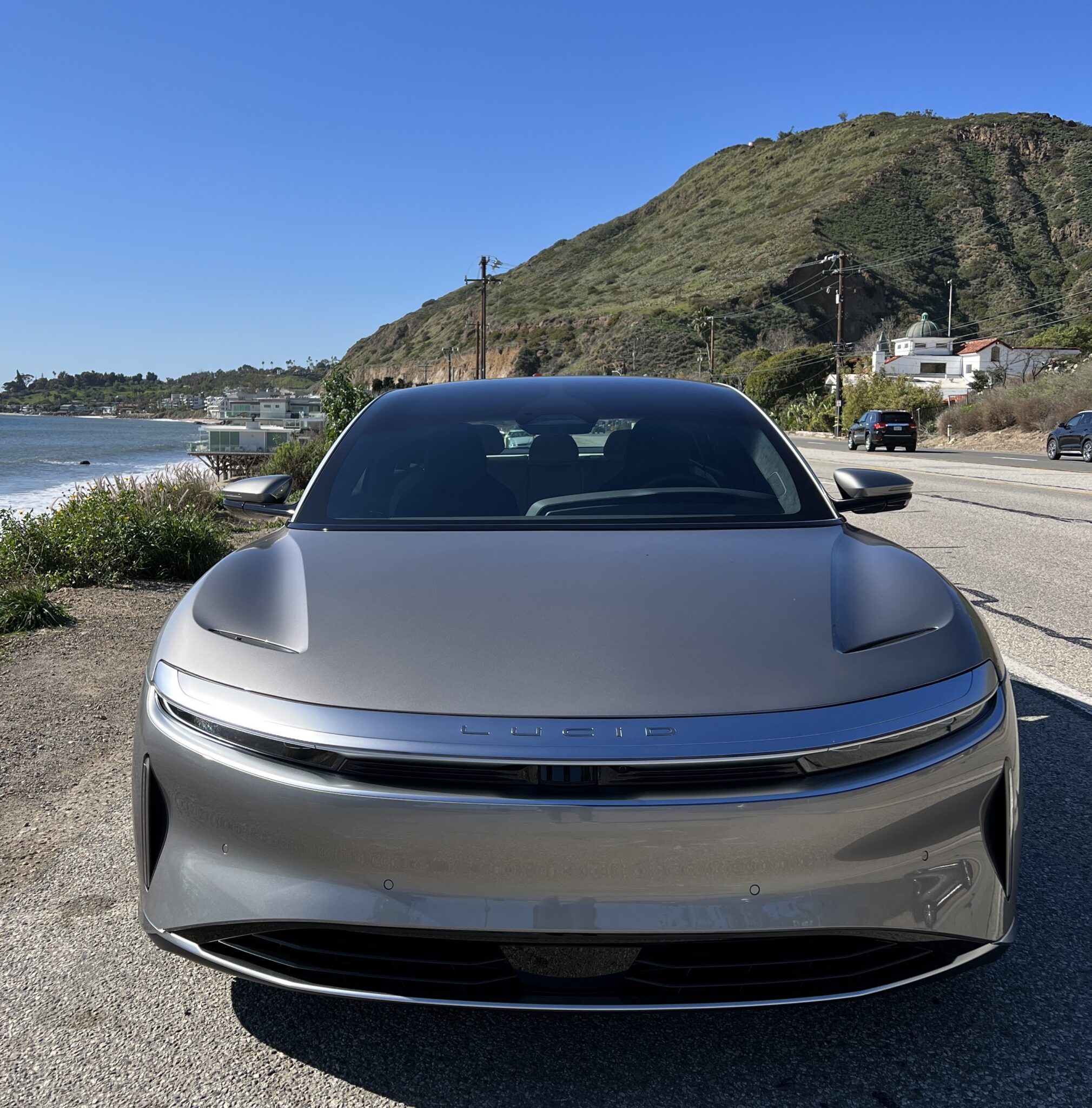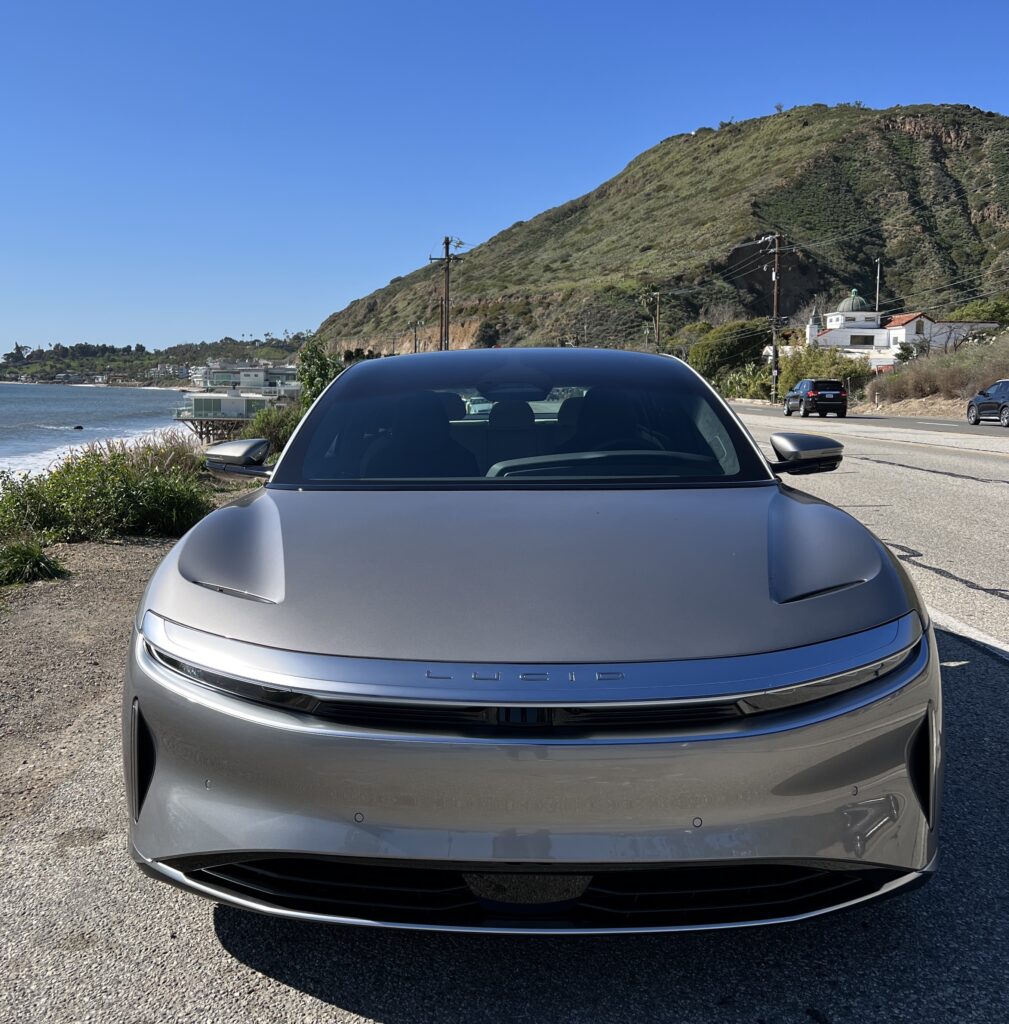 Now Give Me The Lucid Gravity
Lucid is actively teasing the fact that they are soon to make an SUV. I was kinda excited about that before I drove the Air. Now, I'm chomping at the bit. Get me behind the wheel of that thing and do it quickly!
What do you think about the Lucid Air? Love it? Hate it? Own it? Even better, drop a comment below.