Guys, I don't urge you to do things often. But today is different. Today is the day that I want to stand on the rooftops and scream as loud as possible telling you that, for the love of God, you need to go to a car show this fall! Why? Because we've all been cooped up like animals and cars are awesome. Not to mention the fact that, here in So Cal, we've got three of the coolest ones coming up in the next few weeks.
10/30 JAPANESE CLASSICS CAR SHOW, ANAHEIM, CA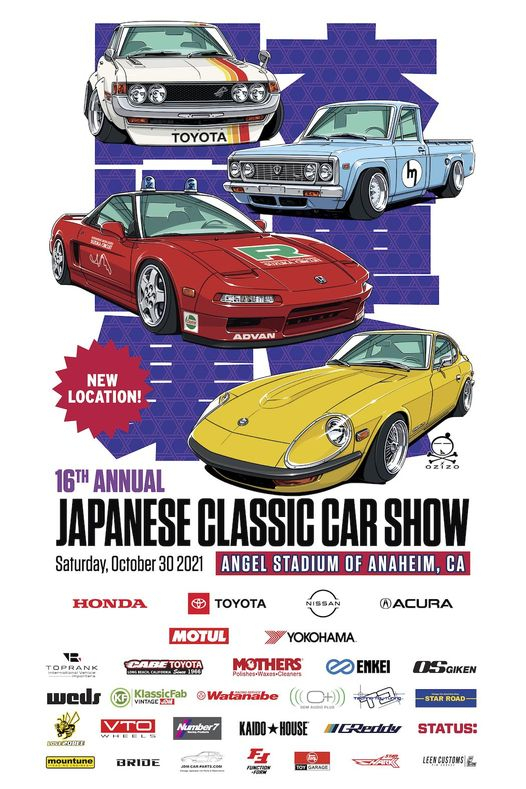 I know what you're thinking: I'm not into Japanese cars. And how the hell are there classic ones anyway? Let me just say a few words to change your mind: Land Cruiser FJ40, 240 Z, and oh, I dunno, SUPRA!! Yes, guys, Japanese Classics are now a legit thing and since this is SoCal, the offerings are insane!
JCCS is one of my absolute favorite shows (read some of my old coverage here) because the people are cool and the trivia is mind-blowing. It is now SO big that they've moved it from its previous location near the Queen Mary to Angel's Stadium in Anaheim. Go! Go early! I'll see you there! Here's a link for tickets.
11/7 DIA DE LOS MUERTOS, CANOGA PARK, CA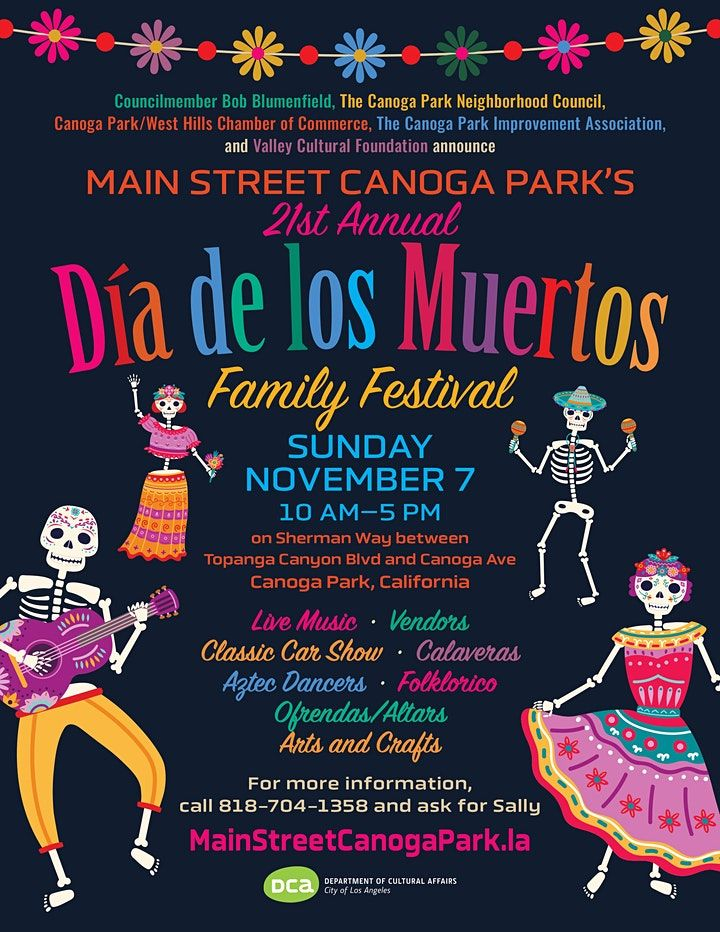 Honestly, when I first went to this show, I was worried I wouldn't be welcome. I was concerned that because I'm so astonishingly white, I would stick out and they would tell me to take my lily-white ass back home. NOPE!
People were so nice and friendly and it was a real family affair. Check out my video here. Delicious food, dancing, vendors selling cool stuff, and there may have been some tequila involved as well. But the real attraction is the low riders, baby. This is peak Los Angeles and it could not be cooler. Get your ass there, no matter what color it is, you won't regret it. It's hella free, so go and throw your money at those fabulous people.
11/20 RADWOOD SOCAL, TORRANCE, CA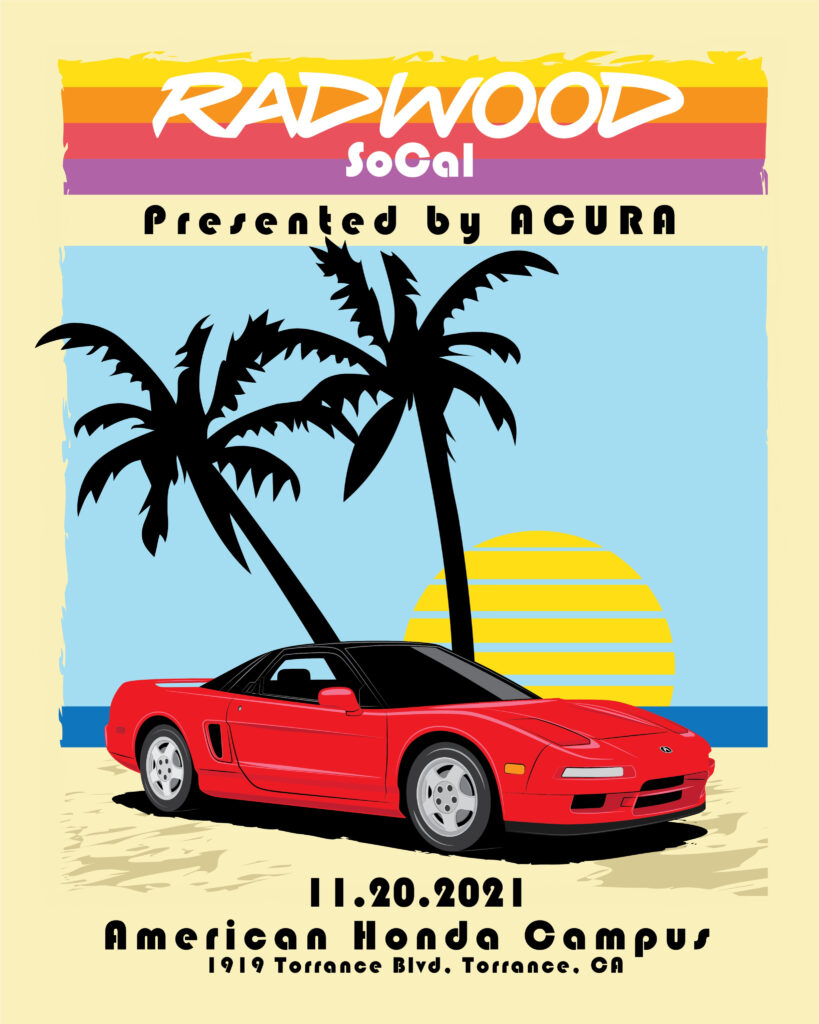 Are you a John Hughes fan? Do you listen to New Order like it's '86? Or maybe you're rocking the Counting Crows in your bike shorts while you Rollerblade through the park. If any of these apply to you or you even understand these references, you are the perfect Radwood candidate.
Radwood is this amazing show that celebrates '80s and '90s car culture is the greatest possible way. People show up in full-on, period-correct costumes so don't say I didn't warn you. I'll be there scoping out the Dudes (and the Dbags) like I have in the past, read my coverage here.
There are now Radwoods all over the country, but I'd like to think the LA show is the best. This year it'll be at the American Honda Campus in Torrance, which should make it extra-Rad! Get your tickets here: https://www.eventbrite.com/e/radwood-socal-2021-tickets-161258878647
PAUSE TO SAY A PRAYER AT THIS TIME THAT THE LA AUTO SHOW HAPPENS (PUBLIC DAYS 11/19-11/28)
Ok, carry on now.
12/4 AUTOPIA 2099, SOMEWHERE IN LA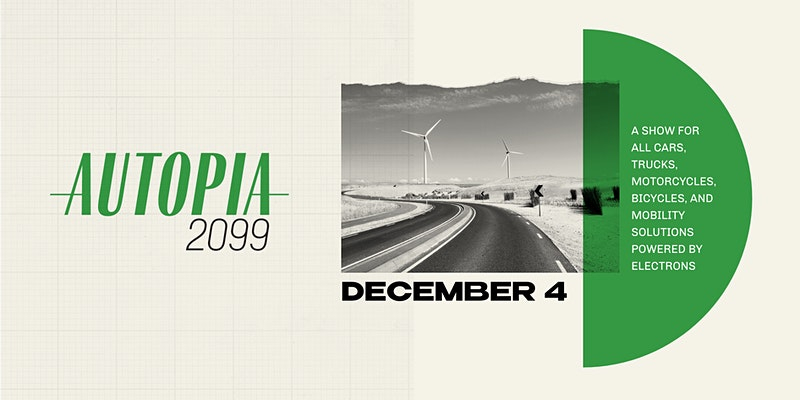 If you haven't been paying attention, well, electric mobility solutions are a real thing. Translation: you will be driving an EV sooner or later, so it's time to get on board, Jack!
Autopia 2099 is a show dedicated to these solutions. Yes, there are a lot of electric car shows, why do we need another one? Because most of them blow. This is being orchestrated by a few cool cats including the swinging dicks at Hooniverse and my friend Chad Kirchner of EV Pulse and to bring it all full circle, Bradley Brownell, the co-founder of Radwood. Thus, the chances of this show sucking are slim to none.
So go. Bring your open mind and an eye for the environment.